AC Podcast 501: No more Note? Google Pay; Pixel 4a Barely Blue; Chrome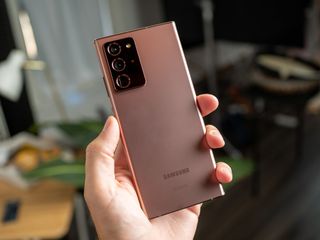 (Image credit: Andrew Martonik / Android Central)
If rumors are to be believed, the Galaxy Note series may have run its course. Hayato, Ara, Joe, and Daniel talk about the possibility of life after Note for the S Pen, Google Stadia, and a limited edition Pixel 4a.
There's also a new incarnation of Google Pay, a faster version of Chrome, and the crew try to understand the appeal of the new Twitter feature: Fleets.
Listen now
Links:
Sponsors:
Indeed: Indeed gives you the smart tools to make hiring decisions quickly, and to be confident that you're making the right hire for your team. Try Indeed out with a free $75 credit at indeed.com/acp. Terms, conditions and exclusions apply. Offer valid through December 31.
ohh come on guys, the extra bulk would not have been that bad to meet the bump of the camera.. I would have been happy with the phone being bigger. I still want the choice of a removable battery! I wanted the phone to push to 7 inch come one 6.9 what would have been so bad to make it 7 inches and edge to edge screen and a camera under the screen there is no reason this day and age we need a freekin selfie camera cutout!
Android Central Newsletter
Thank you for signing up to Android Central. You will receive a verification email shortly.
There was a problem. Please refresh the page and try again.