Apple made the wrong decision not bringing the Apple Watch to Android
This would've been great for everyone except Google and Samsung.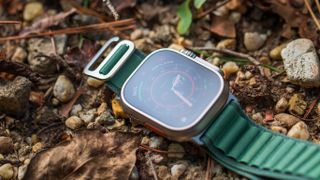 (Image credit: Andrew Myrick / Android Central)
Recently, a report surfaced claiming that at one point in time, Apple was actually considering making the Apple Watch compatible with Android phones. Internally, this was known as "Project Fennel," and it reportedly almost came to fruition as "the work was nearly complete."
The reason for Fennel being canceled is an obvious one, as it would affect the sales of iPhones. One quote goes so far as to say, "If you gave up the watch to Android, you would dilute the value of the watch to the iPhone."
None of that should come as any surprise, especially given Apple's stance on the world of smartphones outside of Cupertino. The company continues to ignore Google's relentless #GetTheMessage pleas to support RCS, despite others such as Samsung joining the "fight."
However, the reality of the matter is that it might actually be in Apple's best interests to release a smartwatch that works with Android phones. On one hand, the company already leads the way in terms of market share despite seeing a 10% decline YoY in shipments (according to Counterpoint). Apple seems committed to just trucking along as if nothing is happening.
On the other, making the Apple Watch compatible with Android phones would likely result in Apple owning even more market share, putting it handily out of reach of the competition. Unfortunately, there's one thing getting in the way of that dream, and it happens to be the most popular smartphone in the world.
What would an Apple Watch with Android look like?
Playing the hypothetical game, I doubt Apple would change anything about the software or design of its wearable. The only major difference would likely be to release a dedicated Watch app onto the Play Store. Then, you could just purchase an Apple Watch, create an Apple ID (if need be), download the app, and be on your way.
One of the bigger questions would be how Apple would handle the app situation. This is part of why Android compatibility would be so intriguing. Would Apple work with Google to allow apps from the Play Store? Would we end up with an Amazfit or Fitbit type of situation where you're basically "stuck" with whatever apps come pre-installed? I would venture to guess the latter, but it's still fascinating to ponder.
From the report, it seems as though Apple wouldn't be pulling a Samsung and limiting features, instead giving all Android and iOS users roughly the same experience. By comparison, if you want to have access to the ECG and blood pressure monitor from the Galaxy Watch 6, it must be paired with a Samsung phone.
Google made the correct decision to not limit any features when using the Pixel Watch or Pixel Watch 2 with non-Pixel devices. This is part of the reason why I've called Google's latest smartwatch "The Apple Watch for Android."
That being said, if an Apple Watch were released with the ability to be used with an Android phone, it would be great for everyone. Well, everyone besides Google and Samsung. I know it doesn't matter to these enormous companies, but the users would be happy, as they wouldn't have to settle or feel the pains of being locked out of Apple's walled garden.
There's a reason why the Apple Watch is so popular, and the reliable software ecosystem is a big part of that. My compadre, Harish, recently explained why he prefers the Apple Watch to Wear OS watches, noting that "it's this continued reliability that gives watchOS a distinct edge over Wear OS." Google continues to improve the landscape of Android smartwatches with its re-commitment to the platform, which started back with Wear OS 3.
But, even then, Wear OS 3 was exclusive to Samsung smartwatches for a year. Meanwhile, we're up to Wear OS 4, and there's no indication as to when options like the TicWatch Pro 5 will get the update. This is something I mentioned in my review, as everything still feels really fragmented outside of the Galaxy Watch and Pixel Watch.
Apple coming into the Android space would definitely put pressure on Google and Samsung to continue improving the platform.
There's money to be made
Apple is projected to earn around $40 billion in revenue from its "wearables, home products, and accessories" in 2023. This number is expected to slowly rise over the next few years before projections suggest Apple crossing the $60 billion threshold in 2027.
Unfortunately, the Bloomberg report doesn't give us an idea of when Project Fennel was canned, so it's unknown whether this was last year, or back in 2015 before the Apple Watch was unveiled. Knowing this would've better informed my opinion on the matter, as the tech world now is drastically different than what we had eight years ago.
Even still, I would go so far as to say that it's more likely for the Apple Watch to come to Android than for Apple to adopt RCS or open up iMessage. There's money to be made, and the best way for these companies to keep printing cash is to sell services.
The Apple Watch on Android would open the door for the company to earn even more money from "services." Apple Fitness Plus is similar to Fitbit Premium in that it provides various workout types to follow and can automatically create custom workout plans. And while you're working out, you are able to see all of the relevant metrics appear on your wrist.
It could even funnel sales for other Apple products, as Fitness Plus is also available on the Mac, iPad, and Apple TV. So, if you wanted to keep your Android phone but live the rest of your life in Apple's garden, you could, and you wouldn't have to sacrifice anything.
Never say never, but it's never happening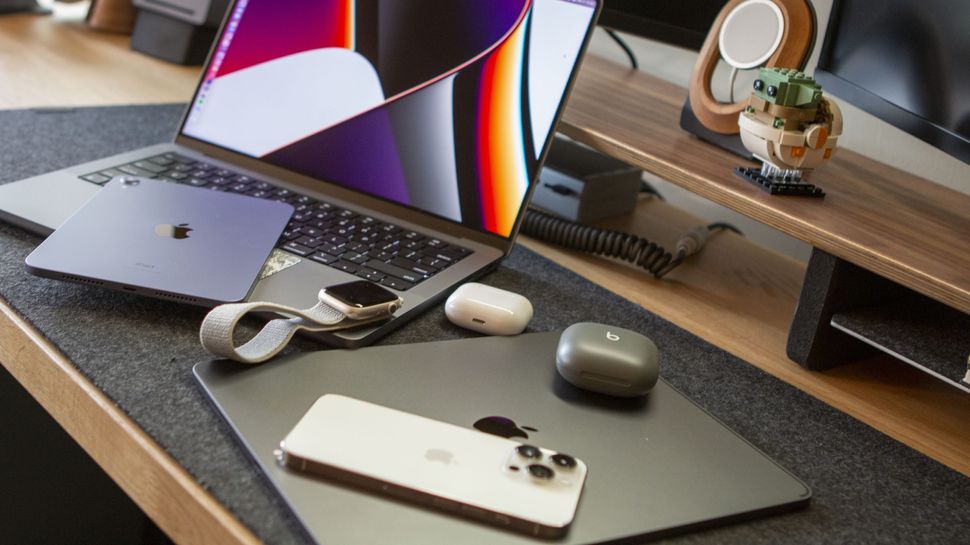 While I do feel as though there's an area of opportunity for Apple to take advantage of, it's highly unlikely that it will ever happen. It would probably take some governing body to get involved, like the European Commission, and I would really prefer for that precedent not to be set.
Plus, if it were going to happen, there's a very good chance that it probably already would have. So unless a miracle happens, I'll keep wearing my Apple Watch Ultra and dual-carrying both an iPhone and a foldable phone.
Sign up for Black Friday email alerts!
Get the hottest deals available in your inbox plus news, reviews, opinion, analysis and more from the Android Central team.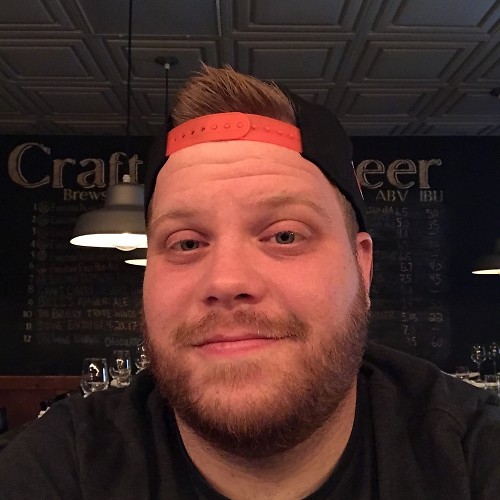 Senior Editor - Chromebooks, tablets, and wearables
Andrew Myrick is a Senior Editor at Android Central. He enjoys everything to do with technology, including tablets, smartphones, and everything in between. Perhaps his favorite past-time is collecting different headphones, even if they all end up in the same drawer.
There are 3 reasons why they won't do it:

1. It would make a serious dent in iPhone sales. And they may not make that back on Android sales.

2. The features would be quite limited. Only calls, notifications and exercise tracking. No android app would work on there

3. Apple don't want to dilute the brand image. They want people to aspire to a Watch and iPhone. That's how they get and keep customers, and get retain second hand retail value

I'd rather just see a better Android Wear Watch

Reply