Verizon revives Droid Landing account ahead of Motorola event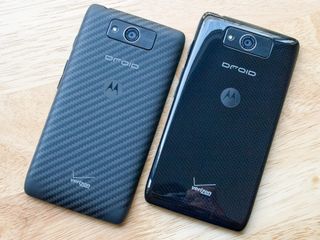 It looks like Verizon Wireless has revived its Droid Landing Twitter account after having been inactive for some time now. The revival of the Droid Landing account on Twitter comes just ahead of Motorola's scheduled event for September 4th.
"Reactivation fast approaching, wait and see," the tweet reads.
Though nothing has been confirmed for the September 4th event, we may be able to see some new Droids to replace Verizon's aging Droid Ultra, Droid Maxx, and Droid Mini. The event is also anticipated to see the debut of Motorola's new X+1 flagship along with more information on the Moto 360's availability.
What are you looking forward to the most?
Source: Droid Landing
Get the Android Central Newsletter
Instant access to breaking news, the hottest reviews, great deals and helpful tips.
Hope it's another Droid MAXX by a similar name to make it that much more difficult to find things for it... I have the Droid MAXX from last year and it's a great phone, but anytime I search for accessories or a "how to", I get results for the Droid Razr Maxx... I even just got a replacement unit due to a screen issue and the unit came with a note about using only Droid Razr Maxx charging bricks. Again, not the same phone. In fact, quite different. This makes me have to search by the product number. May as well just call it the Droid XT1080M... Sorry, just feeling a bit snarky. Again, love the phone!

I was kind of hoping they named the 2013 DROIDs all ULTRAs, as-in DROID ULTRA MINI, DROID ULTRA, DROID ULTRA MAXX, simply to avoid the issue you're seeing.

I agree. Would have made it a bit easier, and it's a cool name. Cheers!

Droid ultra hyper maxx. Posted via Android Central App- Via HTC One

Google search tip for Droid Maxx owners. Search on Droid Maxx -RAZR. The -RAZR part will filter out a lot of results for the older phone.

Thanks Distorted Loop! I will try to remember to do this next time I am searching for some accessories and/or questions. Cheers!

Come on guys... Verizon will have an event very soon for the droids. This has nothing to do with the Moto event. Just look back to last year...

HAHAHA you obviously completely forget that Verizon announced the droids like a week before the Moto X was announced. That event stole the thunder for all the Moto X features. Active Display, Ok Google Now, Driving Mode. The X came out, and it was a Droid for all carriers, with equal or LESSER specs and Moto Maker.

Huh? That's my point. There's 2 events. Who are you even talking to?

Hahahahah Posted via Android Central App

I like the refresh of the comment section. Looks good.

New Droids! I was wondering how the sale to Lenovo would affect the brand's future. I hope bigger better batteries will be in the offing beyond the Maxx successor. Posted via Android Central App

Google still owns Motorola, the sale hasn't gone through yet. What Lenovo will do remains a future mystery.

I hope VZW and Lenovo can still keep the naming rights with Disney/Lucasfilm. Droid's a great line even if carrier exclusives aren't a thing anymore. Posted via Android Central App

being from the UK we don't get much exposure to the Droid range, what is it? are they Moto phones exclusive to Verizon?

Verizon trademarked droid early on the original droid is often credited with launching android into the mainstream at least in the US. Moto is the exclusive manufacturer of the droid line for a couple years now. Verizon does have an exclusive with this particular line of phones. This won't affect the X however.

Verizon licenses the name from Lucasfilm.

Correct, but these are not the droids your looking for.

^+1 posted via my Samsung Galaxy Tab S 10.5

The DROID line of phones are made by Motorola and are exclusive to Verizon.

They are exclusive to Verizon, but they weren't all Motorola phones. I owned the Samsung Droid Charge a couple of years ago.

The maxx used to be the top of the line with battery life but in the US it was exclusive to Verizon. I am kinda sure that the UK saw a version. Posted via Android Central App

thanks for the info guys! Yeah I'm sure the UK did see a version a while back, but they are very scarce in the UK - would be cool to try one out

They are nothing special anymore. Pick up a note and you get the same battery life Posted via Android Central App

I actually switched from a Note 3 and I definitely do not get the same battery life. I really like the Droid Maxx. It's very smooth and runs great. I've had no issues with this phone at all. No sudden stop of apps. And since 4.4.4, I get even better battery life. So, I'm excited to see what comes our for the new Droid maxx. Posted via Android Central App

Funny, never heard nor experienced it. I am not on verizon anymore so I cannot speak to their devices but most seem to agree that the Note is comparable

Sorry to troll but I can vouch that the maxx is noticeably better in the battery department. I have owned most every phone, so I'm not just talking. Posted via the Android Central App

No troll if your honest. I haven't used a maxx since it is an exclusive, but going on battery size alone it is not that special Posted via Android Central App

Yes, but I believe outside of the US they are sometimes sold under a different name.

The DROID is a line of phones for Verizon. Verizon actually licenses the name from Lucasfilm. Motorola, HTC, and Samsung have all supplied various models for the DROID line, though it was announced last year that Motorola would be the exclusive manufacturer of DROID phones for Verizon going forward. In no particular order - Motorola: DROID, DROID 2, DROID 3, DROID 4, DROID X, DROID X2, DROID Pro, DROID Bionic, DROID RAZR, DROID RAZR MAXX, DROID RAZR HD, DROID RAZR MAXX HD, DROID RAZR M, DROID MINI, DROID ULTRA, DROID MAXX HTC: DROID Eris, DROID Incredible, DROID Incredible 2, DROID Incredible 4G LTE Samsung: DROID Charge Some of these phones had non-DROID equivalents you may have seen: DROID = Milestone, DROID X = Milestone X, DROID RAZR = RAZR, DROID RAZR M = RAZR i, DROID Incredible = Incredible, etc.

You forgot the Droid Dna.. First phone in the states with a 1080 screen

I thought we all agreed to never speak the name "Droid Charge" ever again. It's the Voldemort of smartphones. Posted from my Nexus 5, behind seven proxies

Yawn. Posted via the Android Central App

I smell a contest or giveaway coming....

Droid Turbo is coming. Posted via Android Central App

Droid Turbo is coming? What?

I am undecided, I would like to see a proper Razr M successor, but that is probably asking for too much.

What was improper about the DROID MINI? For intents and purposes, that is the proper RAZR M successor.

The build quality on the MINI was way cheaper than the M. I have an M and can get a new phone in November, I hope they come out with something that actually fits in a pocket. This whole "phablet" craze is ridiculous.

Get a Moto X (not the new one), or wait to see if they do the Droid Razr M sucessor right. Otherwise, there i no other phone like the Razr M on the market. It was ahead of its time, if only it had a better GPU and 2GB of RAM, it would be my dream phone.

No Micro SD, LCD display and they got rid of the metal frame and went all plastic kevlar. It wasn't a Droid Razr M successor at all, it was however a Mini version of the Droid Ultra, which is fine, but for those who love the Droid Razr M, it would be step down in some ways. Even when I had my Moto X I missed things about the Razr M. The built in clock and wether widget, Moto Assist is extremely pared down compared to SmartActions, there was no double tap home button shorcut to access specific apps such as the camera or sms. Stuff like that.

lol. Posted via Android Central App (Moto X)

These devices might be awesome if Verizon had zero to do with it. AC every day

For me: a Droid MAXX+1 and a Moto360, please.

Me, too!! Posted via Android Central App

I'm probably just going to get the old x, unless the new droid maxx is fantastic. Posted via Android Central App

No more Droids. Bring on the Nexus X! Posted via Android Central App