Over the past couple of weeks we've seen the Bose SoundSport in-ear headphones show a little price fluctuation with temporary drops down to $39. First it was the Android version, though they soon jumped back up to $50, then the Apple version followed suit. Right now, you can pick up the headphones for just $39 regardless of what platform you use, but be sure to get your order in as soon as possible as these prices could change again soon. They average $82, so this price is a steal.
I work out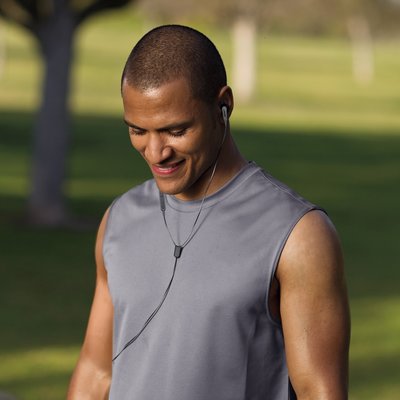 Whether you use an iPhone or an Android device, you can snag these headphones for the same low price.
$39.00 $82.00 $43 off
These wired headphones have great audio quality with TriPort technology for crisp highs and natural-sounding lows. They are built to be durable so you can use them at the gym or out pounding pavements. They're designed from the ground up to resist sweat and weather, from the acoustic port positioning to the hydrophobic cloth that repels moisturizer. The StayHear tips conform to your ear's shape so they'll stay in and stay comfortable from your workday to your workout. There's also an inline microphone and remote for taking calls and controlling music playback.
The discount applies to the Charcoal Android set, as well as there Energy Green and Power Red Apple versions right now.
We may earn a commission for purchases using our links. Learn more.