These are the free PlayStation Plus games for May 2022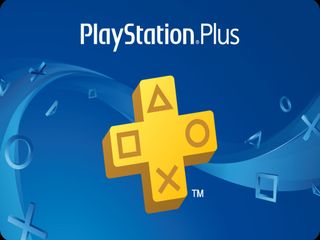 (Image credit: Android Central)
One of the biggest perks of having a PlayStation Plus membership is the free games you get every month. The free PlayStation Plus games offered this month include three major titles, all available on either the PS4 or PS5. Check out the list of games below, with downloads available starting May 3. Enjoy the price of free until May 30, 2022.
FIFA 22 (PS4 & PS5)
The hit soccer game is back again, and gives players another chance to dive into one of the world's most popular sports. FIFA 22 once again enhances itself by building upon some of the best gameplay a sports game has to offer, including its next-gen "HyperMotion technology."
FIFA 22
Jump into the world's biggest sports video game, complete with new features, modes, and more.
Download from: PlayStation Store
Tribes of Midgard (PS4 & PS5)
Tribes of Midgard is an action role-playing survival game that sees players controlling a Viking hero who must protect the seed of Yggdrasil from enemies like Helthings, dark elves, trolls, and more. Build up your village, form a tribe, and make sure the world is safe against many threats in the process.
Tribes of Midgard
Dive into this action role-playing game and protect your village from all likes of enemies.
Download from: PlayStation Store
Curse of the Dead Gods (PS4)
Curse of the Dead Gods is a single-player roguelike, where players will be tasked with exploring an ancient, accursed temple filled with complicated rooms complete with bottomless pits, traps, and of course, enemies to take on. In the game, you can collect Relics and various weapons to make your journies easier, but will have to be quick and skillful in order to make it through a run in one piece.
Curse of the Dead Gods
Explore an ancient, accursed temple in this roguelike that will keep you coming back for constant new runs.
Download from: PlayStation Store
The best exclusives for PlayStation Plus this month
Exclusives are free bonus content available on the PlayStation Store for PlayStation Plus subscribers. It's usually a character or weapon skin, but sometimes you might catch a deal for exclusive content like bonus weapons, in-game currency, or perks! Every month, we'll update this section with the best PlayStation Plus exclusives so you never miss any of the good stuff.
Rocket League PlayStation Plus Pack
With Rocket League now free-to-play, now is the best time for players to pick up this Rocket League pack free to PlayStation Plus subscribers. The pack includes four unique customization items, including new wheels, smoke boost, trail, and a new banner for your car.
The best deals for PlayStation Plus this month
PlayStation Plus accounts also offer discounts on select games outside of free games and exclusive content. Each month, we'll let you know the best deals for PlayStation Plus accounts by comparing prices, sales, and content.
Call of Duty®: Black Ops Cold War - Combat Pack (Motorpool)
Call of Duty's Warzone game mode is all the rage lately, and PlayStation Plus subscribers can grab some free bonus items to take into battle. The latest Combat Pack for Warzone includes an Epic Operator Skin for Kwan Song, an Epic Tactical Rifle Blueprint, an Epic Wrist Accessory, a Rare Sticker, a Legendary Calling Card, and a 60-minute Double XP Token.
Which is your favorite game you've gotten for free with PlayStation Plus?
May is here, and with it comes another month of variety for PlayStation Plus subscribers, as a handful of big titles arrive for free. First, FIFA 22 is an incredible sports game, and a fun title to just sit down and pass the time with for those looking for a new sports title.
Elsewhere in this month's lineup, Tribes of Midgard is a fun, top-down survival game for those looking to sink some serious time into building up a fortress capable of withstanding any attack. Finally, Curse of the Dead Gods is a fun roguelike for those looking to experience a variety of different playstyles in a short amount of time.
All in all, these games still represent a ton of different genres for fans to check out for no extra cost on both new and old consoles, which is what PlayStation Plus is all about. So let us know which game you've loved and which one you're excited about this month. Shoot us a Tweet over at @AndroidCentral and tell us all about it.
Anthony Nash has been writing about games and the gaming industry for nearly a decade. When he's not writing about games, he's usually playing them. You can find him on Twitter talking about games or sports at @_anthonynash.
Android Central Newsletter
Get the best of Android Central in in your inbox, every day!
Thank you for signing up to Android Central. You will receive a verification email shortly.
There was a problem. Please refresh the page and try again.