These are the free PlayStation Plus games for November 2022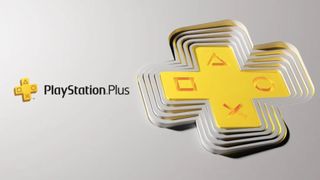 (Image credit: Sony)
One of the biggest perks of having a PlayStation Plus membership is the free games you get every month. The free PlayStation Plus games offered this month include three major titles, all available on either the PS4 or PS5. Check out the list of games below, with downloads available starting Oct. 4. Enjoy the price of free until Oct. 31, 2022.
Nioh 2/Nioh 2 Remastered (PS4 & PS5)
Nioh 2 serves as a prequel to Team Ninja's 2017 game Nioh, and ups the ante in every way possible. This time around, players take on the role a half-yokai, a person who has the ability to use yokai abilities to take down enemies and also earn new abilities in the process.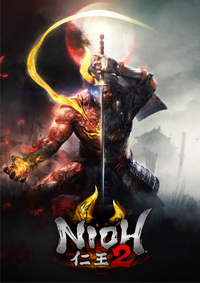 Nioh 2
Take on the role of a half-yokai in Japan as you take down a variety of demonic enemies, all while continuing to power yourself up and earn new abilities.
Download from: PlayStation Store
Lego Harry Potter Collection (PS4)
The LEGO Harry Potter Collection brings together both remastered versions of LEGO Harry Potter: Years 1-4, and LEGO Harry Potter: Years 5-7. In classic LEGO game format, players will be able to explore the world of Harry Potter, cast spells, brew potions, and more all while enjoying some lighthearted playstyle.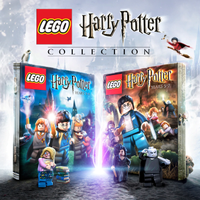 LEGO Harry Potter Collection
Explore the world of Harry Potter in the form of LEGOs, with all seven years of Harry Potter combined and remastered into one collection.
Download from: PlayStation Store
Heavenly Bodies (PS4 & PS5)
This space-based adventure game sees players take on the role of a 1970s cosmonaut going through a variety of incredibly tough scenarios without gravity. Heavenly Bodies is mostly physics-focused, meaning you'll be using the hands and arms of the cosmonaut to push and pull yourself through different levels.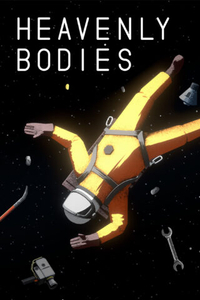 Heavenly Bodies
Heavenly Bodies is a physics-focused space adventure game, and sees players using their arms and hands to push, pull, and glide their way through space in increasingly challenging levels.
Download from: PlayStation Store
Best exclusives for PlayStation Plus this month
These exclusives are free bonuses available on the PlayStation Store for PlayStation Plus subscribers. It's usually a character or weapon skin, but sometimes you might catch a deal for exclusive content like bonus weapons, in-game currency, or perks. Every month, we'll update this section with the best PlayStation Plus exclusives, so you never miss any of the good stuff.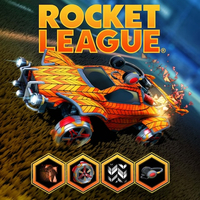 Rocket League PlayStation Plus Pack
Rocket League is free to play, so now is the best time for players to pick up this Rocket League pack, free for PlayStation Plus subscribers. The pack includes four unique customization items, including new wheels, smoke boost, topper, and a new decal for your car.
Download from: PlayStation Store
Best deals for PlayStation Plus this month
PlayStation Plus accounts also offer discounts on select games outside of free games and exclusive content. We'll let you know the best deals for PlayStation Plus accounts each month by comparing prices, sales, and content.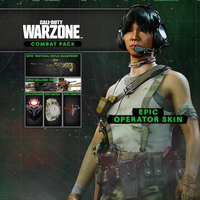 Call of Duty: Black Ops Cold War - Combat Pack (Motorpool)
Call of Duty: Warzone continues to be all the rage, and PlayStation Plus subscribers can grab some free bonus items to take into battle. The latest Combat Pack for Warzone includes an Epic Operator Skin for Kwan Song, an Epic Tactical Rifle Blueprint, an Epic Wrist Accessory, a Rare Sticker, a Legendary Calling Card, and a 60-minute Double XP Token.
Download from: PlayStation Store
Which is your favorite game you've gotten for free with PlayStation Plus?
Why you can trust Android Central Our expert reviewers spend hours testing and comparing products and services so you can choose the best for you. Find out more about how we test.
November is here, and with it comes another month of variety for PlayStation Plus subscribers, as a handful of big titles arrive for free. First, Nioh 2 is an incredible action game that provides a big challenge and rewarding combat for those willing.
Elsewhere in this month's lineup, the LEGO Harry Potter Collection gives players two remastered games and tons to do in a classically fun LEGO game. Finally, Heavenly Bodies is a fun and challenging game that is easy to sit down and play for short periods of time.
All in all, these games still represent a ton of different genres for fans to check out for no extra cost, whether you own a PS5 or are still enjoying games on a PlayStation 4, which is what PlayStation Plus is all about. So let us know which game you've loved and which one you're excited about this month. Shoot us a Tweet over at @AndroidCentral and tell us all about it.
Get the Android Central Newsletter
Instant access to breaking news, the hottest reviews, great deals and helpful tips.
Anthony Nash has been writing about games and the gaming industry for nearly a decade. When he's not writing about games, he's usually playing them. You can find him on Twitter talking about games or sports at @_anthonynash.