Samsung Galaxy Z Flip 5 vs. Motorola Razr Plus: Battle of the flip phones
Samsung's Galaxy Z Flip 5 has some major competition with the Razr Plus.
The flip phone, refined
The new Galaxy Z Flip 5 is here, bringing with it a powerful Snapdragon chipset, a big cover screen, and a refined design that's aided by a new hinge. The best-selling foldable phone just got even better, and if you're in the market for a new phone, this is definitely one to consider.
For
Decent cameras
Great cover screen widgets
More powerful processor
Faster wireless charging
Better water resistance
Against
Cover screen requires some setup
No DeX support
Slower 120Hz/60Hz main/cover displays
No dust resistance
Return of the king
Motorola is back with an all-new flip-style foldable phone that's almost like having two phones in one, thanks to the large 3.6-inch cover display. With it, you can open nearly any app without opening the phone, take selfies with your main cameras, or let others preview themselves when you take photos of them.
For
Fast 165Hz/144Hz main and cover screens
Cover screen is fun and easy to use
Snapdragon chip performs well
Vegan leather option
Wireless Ready For support
Against
Inconsistent cameras
Weaker water resistance
Fewer color options
Slower storage
Dimmer, more reflective displays
It's hard to imagine Motorola, of all companies, challenging Samsung in a flagship category, but that's exactly what's happening with the latest finals from both companies. The new Razr Plus launched earlier during the summer, getting a headstart ahead of the Galaxy Z Flip 5 launch in July that gave the Razr the mindshare it needed to get consumers and techies like us gushing over its great design and large cover screen.
Meanwhile, as the king of foldable phones, Samsung's latest devices are still bound to be plenty popular and will likely sell millions. The Galaxy Z Flip 5 follows the trend set by other flip-style foldable by also launching with a large cover screen, ensuring that it remains a compelling and competitive phone for foldable and flip phone fans. But how does it compare to the fairly well-received Razr Plus?
I've spent some time with both phones, so I can give you my general impressions of the similarities and differences between these flip phones. If you're in North America and you're trying to choose between really the only two clamshell foldables in the market, hopefully this will help you decide.
Samsung Galaxy Z Flip 5 vs. Motorola Razr Plus: Design
Why you can trust Android Central Our expert reviewers spend hours testing and comparing products and services so you can choose the best for you. Find out more about how we test.
These phones could not be any more different in their designs, with the Motorola Razr Plus opting for more rounded edges and corners while Samsung retains its tried (and tired) square-ish body on the Galaxy Z Flip 5. Actually, the Flip 5 design isn't that bad, and it looks rather chic with its glossy aluminum frame, but between the two phones, the Razr is more comfortable to hold than the boxy Flip.
Both phones are bathed in color across much of the rear and on the frames. The Razr Plus comes in three different colorways: Infinite Black, Glacier Blue, and Viva Magenta. The Galaxy Z Flip 5 is available in more standard colors: Graphite, Cream, Mint, and Lavender, plus additional Samsung-exclusive colors. Off the bat, you're getting more options with the Flip. However, the Viva Magenta Razr Plus has a vegan finish on the lower back half, making it soft to the couch and alleviating some concerns about dropping and cracking your phone. Otherwise, you get frosted glass.
Both phones also have roughly the same thickness at 15.1mm, although the Flip is a hair thinner when unfolded at 6.9mm.
Image 1 of 7
The color on both phones ends at the cover panel, where the external displays sit. Both phones have a unique take on how they implement the physical space of the cover screen. Motorola's display extends beyond the dual camera system, so the sensors may cover some content. Samsung avoids the cameras but gives the display a notch positioned on the bottom left side. I'll touch more on the cover screens in a bit.
As far as size and weight, the Razr Plus is a bit larger than the Z Flip 5, which helps accommodate the bigger 6.9-inch folding OLED display. Even so, both phones have a long 22:9 aspect ratio, so they're pretty easy to hold. They also weigh roughly the same, with the Flip 5 coming in at 187g and the Razr Plus weighing 184.5g for the Viva Magenta colorway or 188g for the other two colors.
Speaking of displays, the dreaded crease is present on both models, but it's much more pronounced and noticeable on the Flip. It both looks and feels deeper than the Razr, almost to the point where the Razr Plus crease feels non-existent by comparison.
Image 1 of 3
Both phones feature waterdrop-style hinges, although the Razr Plus is tested to withstand more folds. That said, that didn't stop the Z Flip 5 from winning a folding test after the Razr Plus display gave out after 126,300, whereas the Flip 5 lasted more than 400,000 folds. And speaking of durability, the Flip has an edge with Gorilla Glass Victus 2 and IPX8 water resistance, meaning it can be submerged for a period of time. The Razr has Gorilla Glass Victus Plus and an IP52 waiting, so submersion is a no-go, but the presence of dust resistance is a rarity among foldable phones.
Samsung Galaxy Z Flip 5 vs. Motorola Razr Plus: Hardware & specs
Spec-wise, these two phones are fairly similar, but with enough notable differences between the two to make them distinct. As for the similarities, both phones have 8GB of RAM with a base storage of 256GB, and they both have Full HD+ OLED displays. Small differences include slightly camera resolutions (12MP+12MP on the Flip, 12MP+13MP on the Razr), the extra 100mAh of battery capacity of the Razr, and the additional 5W in wired charging speed on the Razr (30W) versus the Flip (25W).
However, there are some bigger differences between the phones.
Swipe to scroll horizontally
| Category | Samsung Galaxy Z Flip 5 | Motorola Razr Plus |
| --- | --- | --- |
| OS | Android 13 (One UI 5) | Android 13 (My UX) |
| Display (internal) | 6.7-inch, AMOLED 2X, FHD+ (2600 x 1080), 120Hz LTPO, 1750 nits, 22:9 | 6.9-inch, pOLED, FHD+ (2640 x 1080), 165Hz LTPO, 1400 nits, 22:9 |
| Display (external) | 3.4-inch AMOLED, 60Hz, 720 x 748, 306 ppi, 1600 nits | 3.6-inch, pOLED, 144Hz, 1066 x 1056, 1100 nits, 1:1 |
| Chipset | Snapdragon 8 Gen 2 | Snapdragon 8+ Gen 1 |
| RAM | 8GB | 8GB |
| Storage | 256GB/512GB, USF 4.0 | 256GB, USF 3.1 |
| Connectivity | 5G, Wi-Fi 6E, Bluetooth 5.3, NFC | 5G, Wi-Fi 6E, Bluetooth 5.3, NFC |
| Security | Fingerprint sensor, face unlock | Fingerprint sensor, face unlock |
| Protection | IPX8, Gorilla Glass Victus 2 | IP52, Gorilla Glass Victus |
| Battery | 3700mAh, 25W wired charging, 15W wireless, 4.5W reverse-wireless charging | 3800mAh, 30W wired charging, 5W wireless |
| Dimensions (open) | 165.1 x 71.9 x 6.9mm | 73.95 x 170.83 x 6.99mm |
| Dimensions (closed) | 85.1 x 71.9 x 15.1mm | 73.95 x 88.42 x 15.1mm |
| Weight | 187g | 188.5g, 184.5g (Viva Magenta) |
| Colors | Mint, Graphite, Cream, Lavender | Glacier Blue, Infinity Black, Viva Magenta |
The Galaxy Z Flip 5 uses the latest and greatest Snapdragon 8 Gen 2, which comes with a notable performance bump over the Snapdragon 8 Plus Gen 1 in the Razr. In my use, the difference hasn't been very noticeable, as both phones perform rather admirably. That said, the improved efficiency is noticeable, as the Flip 5 is able to last me much of the day despite having a slightly smaller battery, while the Razr Plus struggles to get through half a day in my use.
The Flip 5 has faster wireless charging, which isn't really a game changer for me (it's just 15W), but it helps when I don't want to plug my phone in. Reverse-wireless charging comes in handy, too.
There is also faster USB 4.0 storage, a higher 512GB variant, USB 3.2, and brighter, more vibrant displays.
However, the Razr still has some redeeming qualities. Mainly, Motorola outfitted it with some of the fastest displays on a foldable phone, with a 165Hz main panel and a 144Hz cover screen. This is especially handy when it comes to gaming, which is incredibly smooth, even at higher frame rates and graphics settings. Motorola also has higher storage variants listed, but they're not available in North America.
Image 1 of 4
If you're looking for great battery life, well, look away from the Motorola Razr Plus. In my use, I can maybe get about half a day of use or more before the phone starts gasping for a charge. The Flip 5 can usually get me by until about 5 p.m., which isn't spectacular, but it's better, especially considering it has a slightly smaller battery capacity. That said, I've heard that others seem to get more battery life out of the Razr Plus, so it's probably just me constantly pushing the phone. Mileage may vary.
Charging speed is roughly the same between the phones, but the Flip has faster wireless charging, which some may appreciate.
Samsung Galaxy Z Flip 5 vs. Motorola Razr Plus: Cover screen
One thing that these phones both have in common is their large cover displays. The Razr Plus screen is slightly bigger at 3.6 inches, while the Flip 5 screen sits at 3.4 inches. Yet, while Samsung treats this as a secondary feature, Motorola seemingly put its all into this cover screen, stuffing it a whopping 1056 x 1066 pixels (413ppi) while the Flip 5 gets a mere 720 x 748 resolution (306ppi).
Not only that, but Razr's cover screen has a higher refresh rate than most flagship Android phones at 144Hz, while the Flip 5 sticks with 60Hz. Motorola put some serious specs behind the cover screen, which makes sense since it's the main selling point for its resurgence back in the foldable space.
But it's not just the specs that are vastly different; both companies prioritized different things when it comes to the software experience on the cover screen. Out of the box, Motorola features various widgets dubbed Panels that let you view information at a glance. There are only about nine to choose from, including a Spotify Panel, and they're not extremely useful but nice to have to quickly check the weather or view your calendar.
In addition to that, there's an Apps panel that lets users choose which of their installed apps they want to open and use from the cover screen. Nearly any app is supported, including Google Wallet, and while apps aren't necessarily optimized to be used in this square aspect ratio, they work pretty spectacularly. Apps are scrunched down to fit the screen, and while the cameras may get in the way of some convent, holding down the navigation bar will shift things up.
Motorola also lets you view recent apps when you wanna switch between open apps, and there's some useful continuity that happens when you use an app on the cover screen and open the phone. Depending on your settings, using a phone on the main display and closing the phone will either automatically open the app on the cover screen or present you with a button asking if you want to continue using the app. It's little flourishes like this that make me think Motorola really thought this through.
Image 1 of 5
Meanwhile, Samsung's experience is mainly geared toward the widget experience. There are more widgets available on the Galaxy Z Flip 5, and they're actually nicer than the ones on the Razr, even if they're predominantly powered by Samsung apps. Animations are also pretty slick when swiping between widgets or opening up the multi-view to see all your widgets at once.
Unfortunately, things start to fall apart a bit when it comes to the app experience. Activating apps on the cover screen isn't a simple process. I already detailed my Galaxy Z Flip 5 cover screen woes, but the crux of it is that Samsung makes it way too hard to actually get a proper app experience on the cover screen. There are a set of Samsung-approved apps that you can activate in the Labs setting, but there are only a handful.
Image 1 of 5
To get all your apps, you have to put in more effort than should be necessary, and while they work well on the cover screen, I still have issues with aspects of the implementation, such as inconsistent handling of notifications, no recent apps view, and the fact that I can only use Samsung keyboard. You also can't continue using an app on the cover screen if you close the phone, but you can continue using an app from the cover screen if you open the device.
The Galaxy Z Flip 5 cover screen experience just feels like an afterthought and makes me wonder why Samsung even bothered. Meanwhile, Motorola immediately makes you feel like you have two phones in one, which is great.
Samsung Galaxy Z Flip 5 vs. Motorola Razr Plus: Software
Both phones run Android 13 out of the box, but Samsung's One UI is pretty different from Motorola's My UX. With One UI 5, some people love it, and others hate it (rather loudly). Meanwhile, Motorola's software is largely similar to what you'll find on a Pixel, save for some differences.
The Galaxy Z Flip 5 runs One UI 5.1.1, which has a few new flourishes geared toward foldable phones. Putting the phone in Flex Mode when in an app will open a panel with several options like brightness, volume, screenshot, and more, with a touch panel that can be used as a touchpad with a little cursor on the top half of the screen. It's a nice little touch, and you can edit the available options to your liking. With media, this will display a slider to scrub through the video or song, rewind and fast forward buttons, and 10-second jumps.
As a plus, Samsung has additional software customization options with Good Lock.
Motorola has a few of these foldable features on the Razr, which shifts certain apps (video, camera) when the phone is also in flex mode for a better view on the top half of the display. Motorola also has a floating toggle that activates in certain apps like TikTok, Instagram, and Snapchat. Tapping this will enable a live preview on the cover screen, so whoever you're filming can see themselves in the shot.
Besides this, Motorola's software is mostly similar to what you'll find on its other devices, including the handy gestures that we all know and love (these come in handy even when the phone is closed). It's clear that much of the company's efforts were put into the cover screen, while Samsung's was put into the overall foldable experience.
It's also worth noting that the Razr Plus supports Motorola's wireless Ready For platform, which can turn your phone into a desktop with an external display. Unfortunately, Samsung doesn't support DeX on the Flip 5.
Of course, I have to touch on the software support for these phones. Motorola hasn't been known for having a good track record with software, but the phone is promised to receive three OS upgrades and four years of bimonthly security updates. That's not as good as the four OS upgrades and five years of updates on the Galaxy Z Flip 5, but it's still good to know the Razr will receive Android 16 with an extra year of support.
Samsung is generally much faster with updates, so the Flip will likely receive more frequent security patches, more feature updates, and first dibs (behind Pixel phones) on major OS upgrades.
Samsung Galaxy Z Flip 5 vs. Motorola Razr Plus: Cameras
Cameras on flip-style foldables are hardly ever anything to run home about, and that's true with these two phones. Spec-wise, they have very similar rear camera setups, with a primary 12MP wide-angle sensor on both and a 12MP and 13MP ultrawide sensor on the Flip 5 and Razr Plus, respectively. Both take different approaches to how they gather light, with the Razr Plus opting for a wider f/1.5 aperture, while the Flip 5 has larger 1.8µm pixels.
The result is that the Motorola Razr Plus takes bright photos, which is great at night but tends to blow out colors during the day. There are also some white balance issues, particularly when taking selfies. Meanwhile, the Flip 5 takes well-balanced photos and even does a decent job in low light. The images don't blow me away, but they're passable.
Motorola also gives its ultrawide sensor a bit more oomph by also using it as a depth sensor and macro lens, so you can get really close to a subject, unlike the Flip. However, when it comes to zooming, the Flip does a better job of processing images, especially at 8x zoom (the Razr Plus' limit).
Thanks to their hinges and cover displays, you can use the Flip 5 and Razr to take selfies or record videos of yourself without needing a tripod. And if you're taking a photo or video of someone else, the camera apps on both devices have a preview button so they can see themselves. Motorola takes it a step further and includes a fun cartoon preview for grabbing the attention of toddlers.
Both phones also offer various options for taking photos using the cover screen when the phone is closed. You can shoot videos, take portrait images, change the resolution, and more.
Image 1 of 2
Samsung's camera settings are a bit more robust, especially if you download the Camera Assistant app for additional features like auto HDR (something the Razr already has). However, based solely on the out-of-the-box experience, I would say the Galaxy Z Flip 5 takes much more consistent (and usable) images. The same goes for video, which is much smoother and more reliable than the Razr Plus.
Samsung Galaxy Z Flip 5 vs. Motorola Razr Plus: Which should you buy?
If you live in North America, your options for clamshell foldables is pretty limited. The Galaxy Z Flip 5 and Razr Plus are the only two options if you're looking for the latest and greatest, and these phones are pretty great.
Motorola knocked it out of the park with the Razr Plus, giving users a great out-of-the-box experience by making the cover screen easy to set up and use. Plus, the design and build quality are quite good and the software is much less divisive than Samsung's One UI. However, Samsung one-upped the competition with the latest Snapdragon 8 Gen 2 processor, its own cover screen improvements, and a foldable hardware/software combination that was years in the making.
The Galaxy Z Flip 5 may not be the perfect flip phone just yet, but it's inching toward perfection, although it might want to take some notes from Motorola. That said, both phones are great, but the Galaxy Z Flip 5 is just a bit better, and is probably where you should spend your $1000.
The best made better
Samsung's new Galaxy Z Flip 5 is a powerful new flip phone with the latest flagship Snapdragon chipset. It comes in many different colors, so you can choose one that fits your style best. Plus, it's water-resistant and has a strong hinge that can help you shoot your best TikTok videos.
Razr sharp
The new Motorola Razr Plus is about more than just nostalgia; the phone brings a great design and impressive specs that could make even Samsung nervous. And with that large cover screen running the show, it sets the standard for what other companies should be doing.
Get the Android Central Newsletter
Instant access to breaking news, the hottest reviews, great deals and helpful tips.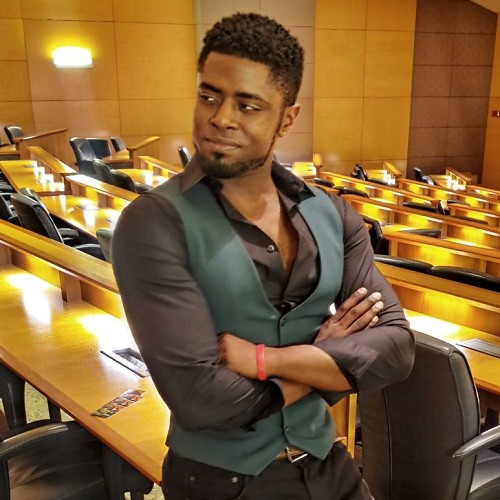 Derrek is a long-time Nokia and LG fanboy who loves astronomy, videography, and sci-fi movies. When he's not working, he's most likely working out or smoldering at the camera.