It's only been a few hours since Samsung unveiled its new Galaxy S21 5G and there are already a few stellar offers available to make sure you don't have to pay full price to get your hands on one. In fact, with Samsung's new trade-in promotion, you can save up to $700 on one of the new devices instantly.
The new Samsung Galaxy S21 5G smartphones won't be officially released until January 27, though by pre-ordering before then, you'll score $100 in Samsung credit which can be used towards a new Galaxy Watch, Galaxy Buds wireless earbuds, and more. Meanwhile, trading in an eligible device can save you up to $700 instantly during the purchase of your new phone; even devices with a cracked screen can earn you up to $550. The Galaxy S21 5G regularly costs $799.99 which means you could pay just $99.99 today depending on the device you're trading in to Samsung.
Galactic Savings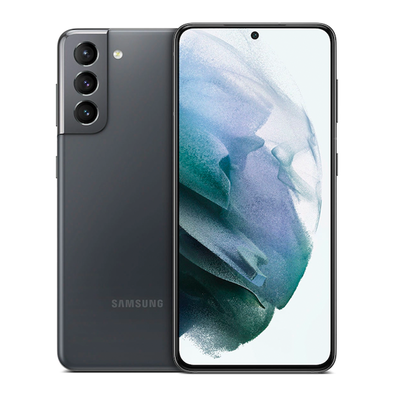 Samsung Galaxy S21 5G
The all-new Samsung Galaxy S21 5G smartphone has been unveiled, and there's already a way you can score a massive $700 discount off its regular price. Simply trade-in an eligible device to save; even phones with cracked screens can be traded in!
Limited Time Only
Though this is a fantastic deal, not every device can earn you the full $700 discount. You'll have to trade in a device like the previous Samsung Galaxy S20 or an iPhone 12 for the best savings, though even trading in older devices like the Galaxy S7 or the iPhone 6 can save you hundreds of dollars today. Only Samsung, Apple, and Google devices are eligible for this offer.
Samsung's offer page allows you to select whether you'd like to purchase the phone unlocked or activated on a carrier like Verizon, AT&T, or Sprint. By choosing to activate on T-Mobile, you can save an additional $25 today and snag the Galaxy S21 5G for as low as $74.99! Samsung also allows you to switch between different colorways and storage capacities. The Galaxy S21+ 5G and S21 Ultra 5G are eligible for today's offer as well, though their prices don't drop quite as low as the base model's does; with a trade-in, they fall as low as $299.99 and $499.99 respectively.
Along with the $100 credit you'll receive just for pre-ordering one of the new Galaxy devices, Samsung is also throwing in a free SmartTag with your purchase which is a tiny Bluetooth tracker you can attach to a keyring and use to find your phone or keys whenever they go missing. You'll also score 4 months of YouTube Premium for free.
You can learn more about these new Samsung phones in our preview of the S21, go in-depth on the specs, and then discover even more ways to save if the trade-in offer above doesn't work for you.
We may earn a commission for purchases using our links. Learn more.