Google Pixel Watch: Everything we know so far
By Chris Wedel , Michael L Hicks published
Google's long-anticipated smartwatch will arrive alongside the Pixel 7. Is it worth waiting for?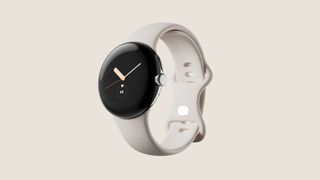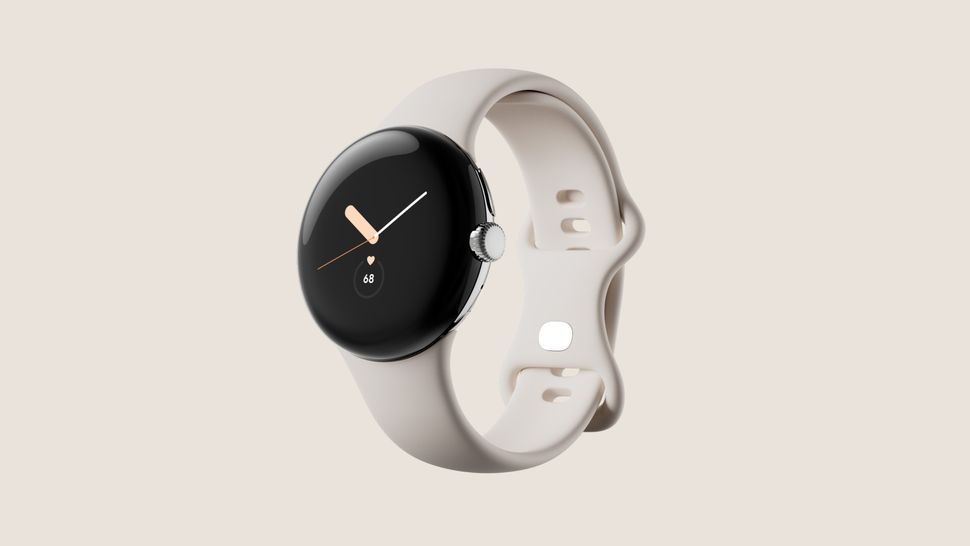 (Image credit: Google)
From the beginning of Google's wearable strategy, it has always relied on other OEMs to carry the hardware torch for its software. However, since Wear OS 3 arrived last year, the calls for an official Google Pixel Watch have only grown in number.
Finally, after years of supposed leaks, delays, and cancellations, Google unveiled the Pixel Watch at Google I/O 2022 on May 11, giving us an official look at the watch that a Google engineer left at a restaurant earlier this year. While the Pixel Watch won't arrive until later this year, we know plenty about it from both Google and leaked information.
Without any further buildup, let's explore everything we know about the Google Pixel Watch, how it will compare to the best Android smartwatches available now, and what exclusive features it will offer.
Pixel Watch release date
Announced at Google I/O 2022, the Google Pixel Watch will ship alongside the Pixel 7 and Pixel 7 Pro "this fall."
While Google didn't provide an official release date, both the Pixel 5 and Pixel 6 shipped the last Thursday of October: 10/29 and 10/28, respectively. So it's fair to speculate that the Pixel Watch and Pixel 7 will ship on Thursday, 10/27 this year, or else some date close to that.
We were originally supposed to see the Pixel Watch last October before Google allegedly delayed it. It's almost fitting that the watch will arrive exactly one year later.
Pixel Watch: Price and models
Unlike the Pixel Watch release date, we haven't heard anything official from Google about the price, nor has the price leaked. So we can only speculate, as it's likely Google itself hasn't determined a final Pixel Watch price yet.
Google will want it to be competitive against the Galaxy Watch 4 series and Apple Watch Series 7, which would mean a price somewhere in the $250 to $400 range, with Apple's watches on the higher side. It could theoretically go even lower, but Google already has Fitbit to target the $200-and-under crowd. And given Google's commitment to making the Pixel brand affordable, it's not likely to trend any higher.
We do know Google will sell a 4G LTE model, which will likely cost $50 to $100 more based on how other brands price the feature. Otherwise, the Pixel Watch will only come in one case size, unlike the Galaxy Watch 4.
Because the Pixel Watch will support Fitbit integration, you may end up wanting to pay for a Fitbit Premium subscription, which would add an additional $10/month or $80/year on top of the watch's cost. Most Fitbit watches do offer 3-12 months of free premium, so we wonder if Google will bundle that in as well.
Pixel Watch: Design
The Google Pixel Watch sports a flat, edge-to-edge design that evokes the 2015 Moto 360. It has a rotating crown on the right-center of the case, with buttons on the underside of the casing. This look helps to give the watch an even cleaner look and still maintain functionality.
In terms of color options, we've seen Google show off models with black, gray, and gold casing with black, gray, and lime green bands. We don't yet know if it uses steel or aluminum. We do suspect the watch will use proprietary bands, meaning you won't be able to swap in whatever bands you've collected from your previous smartwatches.
Aside from Google's official renders, Android Central recently acquired exclusive pictures of the upcoming wearable thanks to an engineering sample being left at a restaurant in the U.S. Based on Google I/O, we now know this sample to be fairly accurate to the final product, and so we've included those photos below, along with other photos he subsequently posted on Reddit.
Image 1 of 16
Image 2 of 16
Image 3 of 16
Image 4 of 16
Image 5 of 16
Image 6 of 16
Image 7 of 16
Image 8 of 16
Image 9 of 16
Image 10 of 16
Image 11 of 16
Image 12 of 16
Image 13 of 16
Image 14 of 16
Image 15 of 16
Image 16 of 16
The person who found the abandoned Pixel Watch explained it will use 20mm bands. He says the protruding crown doesn't hit the back of the wearer's hand when bending their wrist, and that it's more comfortable than the Galaxy Watch 4 despite its rather thick appearance. He did describe the bezels as "pretty substantial," which many will see as a negative.
Pixel Watch: Specs and software
Google didn't reveal anything official about the Pixel Watch's specs, so we'll have to rely on leaks for that. First, we'll dive into what we do know officially about its software.
For starters, it'll require an Android phone running Android 8 or better. We're not surprised that Google won't make the Pixel Watch available for iOS users, even if a few Wear OS watches like the Fossil Gen 6 do connect to iPhones. Google wants to integrate its watch with Android hardware seamlessly, and not enough Apple Watch users would switch to Pixel Watch to make it worth the software effort.
We know it'll use Wear OS 3, though it'll have a different UI spin than the Wear OS 3 found on the Galaxy Watch 4. Specifically, Google says it'll have "refreshed UI and rich notifications." But in many ways, the Pixel Watch will have familiar features to anyone who uses a Wear OS watch or Fitbit tracker.
On the Wear OS side, Google mentions the Pixel Watch will support Google Assistant, Google Maps, and contactless payments through Google Wallet. Aside from the Galaxy Watch 4, most of the best Wear OS watches support Assistant as well as other core Google apps.
As for Fitbit integration, Google says the Pixel Watch will give you continuous heart rate and sleep tracking, Active Zone Minutes, and stat-tracking towards your "personal fitness goals." It also warns that "some features may require Fitbit account and mobile app."
While Fitbit Premium isn't specifically mentioned, it's clear Google is pushing Fitbit software as the Pixel Watch's fitness platform, rather than Google Fit.
As such, it'll be interesting to see how the Pixel Watch experience compares to "stock" Fitbit watches like the Fitbit Sense 2 — especially whether the Pixel Watch will offer other sensors besides the HRM, such as SpO2, ECG, or EDA. Without them, the Fitbit health data will be limited compared to much cheaper watches.
Google also mentioned that Pixel Watch "is a natural extension of Google's helpful Pixel portfolio, joining Pixel phones and Pixel Buds." Similar to how the Apple Watch pairs with your iPhone and AirPods, Google wants to create similar synchronicity with its own devices so you're tempted to buy them. We just don't know yet how, exactly, they'll sync.
Image 1 of 9
Image 2 of 9
Image 3 of 9
Image 4 of 9
Image 5 of 9
Image 6 of 9
Image 7 of 9
Image 8 of 9
Image 9 of 9
Google released a Wear OS 3 emulator last year that revealed rounded, pill-shaped menus that look fairly similar to the UI on the Galaxy Watch 4, and match what Google briefly revealed at Google I/O.
Further emulator digging unveiled a Material You-esque design, with varying color options and watch faces that change color from day to night. One of the changes that came with Wear OS 3 is the option for OEMs to put their own spin on how the UI looks with a "skin." So, it would make sense for Google to give the software on a Pixel Watch a custom look like it did with the release of the Pixel 6.
Image 1 of 8
Image 2 of 8
Image 3 of 8
Image 4 of 8
Image 5 of 8
Image 6 of 8
Image 7 of 8
Image 8 of 8
However unlikely, Google may even support Pixel Watch "skin gestures" based on a 2020 patent. In theory, the watch would use accelerometers to detect finger swipes on the skin around your watch with a "mechanical wave that propagates through the portion of a body of the user between an input region and the wearable device." Google last tried gimmicky gesture controls with the Soli sensor found on the Pixel 4, so it's not impossible Google would try this.
Returning to the Pixel Watch specs, 9to5Google (opens in new tab) found code hidden in a Google update indicating that the Pixel Watch (codename Rohan) will use an Exynos chipset, rather than the Snapdragon model found in most Wear OS 3-eligible watches. That suggests Google could copy Samsung and use the 5nm Exynos W920 instead — likely along with the same 1.5GB of RAM — or use the next-generation Exynos chip.
An Android Police (opens in new tab) leak indicated the Pixel Watch will have 32GB of memory and may have eSIM capabilities.
We don't yet know the watch's size, weight, battery capacity, or any other key information. But an aforementioned leak suggested the watch requires daily charging, which is disappointing but expected.
More to uncover
Google finally acknowledged that the Pixel Watch exists, but didn't tell us much more about it. That makes sense, given the device won't actually ship for months yet. But that also means there's much more to discover about the device in the coming months. We'll keep this hub updated with any more rumors, leaks, or official Pixel Watch info emerges between now and late October.
Wear OS 3
Samsung Galaxy Watch 4
Stylish, lightweight, and affordable
The Galaxy Watch 4 is one of the best smartwatches money can buy, thanks to its fast Exynos chip, excellent OLED display, and great battery life. Plus, it will seamlessly connect to your Galaxy phone and has the added benefit of optional LTE. If you don't want to wait until fall for the Pixel Watch, this is your best Wear OS alternative.
Michael spent years freelancing on every tech topic under the sun before settling down on the real exciting stuff: virtual reality, fitness wearables, gaming, and how tech intersects with our world. He's a semi-reformed Apple-to-Android user who loves running, D&D, and Star Wars. Find him on Twitter at @Michael_L_Hicks.
Android Central Newsletter
Get the best of Android Central in in your inbox, every day!
Thank you for signing up to Android Central. You will receive a verification email shortly.
There was a problem. Please refresh the page and try again.