Every Android TV device that officially supports Stadia 2022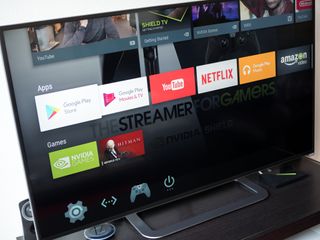 (Image credit: Android Central)
Google announced that its Stadia video game streaming service would be available for more Android TV devices. Before, people who wanted to stream games from the cloud to their televisions needed the aging Chromecast Ultra. While the Chromecast Ultra worked well and was bundled with the Stadia Controller, it was the only option to play Stadia games on the television. Here is a list of every Android TV device that supports Stadia.
That's not all
There are a few more official Stadia supported devices. Philips has expanded its Stadia-supported lineup to include its Android TVs from 2019 (7304 and higher) and 2020 (8505 and higher), but are sold in regional retailers in Europe and Asia. Panasonic has its JX800 series of TVs that are also sold in Europe. There's also the MagentaTV One and Nokia Streaming Box 8000, but both are sold in Germany. The Xiaomi Mi Box 3 and Mi Box 4 support Stadia, mainly in China. There is a rebranded model for the international market as the Mi Box S, though it may not officially support the service. Finally, there's the DirecTV Stream Device, but requires buying one of their streaming packages to get the hardware.
That leaves the Chromecast with Google TV, Onn. FHD Streaming Stick, and the Onn. UHD Streaming Device as some of the best options to easily start playing Stadia games on the television. The three are the cheapest on the list and do not require any assembly, such as placing it on a large TV stand or wall mounting. However, the other options may have more power than you need for a much higher price.
While this is the list of Android TV devices that will officially support Stadia, the game streaming service will work on most Android TV OS devices. Google said those with different models can opt into an "experimental support" feature, though it warns users that it is still in development and may not work perfectly. If it doesn't, the company also said testing it and submitting feedback will be easier for adding more officially supported devices in the future.
Thomas Meyer fell in love with video games starting in the mid '90s with a NES, Super Mario Bros., Duck Hunt, and Jack Nicklaus' Greatest 18 Holes of Major Championship Golf. He hasn't stopped and is not planning on to anytime soon. Covers Google Stadia and a little bit of virtual reality.
Android Central Newsletter
Get the best of Android Central in in your inbox, every day!
Thank you for signing up to Android Central. You will receive a verification email shortly.
There was a problem. Please refresh the page and try again.