Complete List of T-Mobile & Sprint MVNOs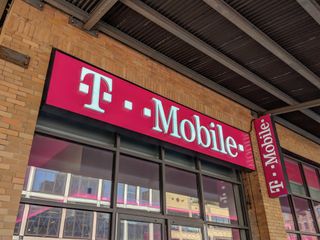 (Image credit: Android Central)
Mobile virtual network operators (MVNOs) are "alternative carriers" that lease coverage and network access from the major carriers (T-Mobile, Verizon, and AT&T) and can offer similar levels of service at a lower cost. T-Mobile has a ton of MVNOs that operate on its network thanks to its strong coverage and its GSM network that supports most unlocked phones. This makes it easy to switch and get set up.
T-Mobile now also operates Sprint's network and many Sprint-based MVNO customers have been getting improved coverage thanks to T-Mobile network integration, as long as they have a compatible phone. As more MVNOs update to the entire network coverage should improve. This is a nice bonus, though many people won't see this upgrade until they get a new phone.
You can also check out some of the best MVNOs that use T-Mobile's network.
To make sure your phone will work as well as possible on T-Mobile's network it should support the following frequencies, though most 5G phones will work without issue on T-Mobile's 5G network.
3G: 1900MHz, 1700/2100MHz AWS
4G LTE: 600MHz, 700MHz, 850MHz, 1900MHz, 1700/2100MHz AWS
4G LTE (Sprint): 800MHz, 1900MHz, 2500MHz
5G: 600MHz, 2.5GHz, 28GHz, 39GHz
These are the MVNOs that run on T-Mobile's network.
Altice Mobile
Sprint only
If you're an Optimum or Suddenlink customer, Altice Mobile might be worth considering. Altice has three plans available to customers starting with a 1GB plan for $14 per month. Moving up there is a $22 3GB plan and an unlimited plan for $45 per month. All three of these plans have unlimited talk and text.
These prices are a bargain but it's worth keeping in mind that this carrier makes use of both Sprint and AT&T and will likely default to a Sprint connection if available. Still, if you are covered by Altice's service, it can be a good way to save some money on phone service.
Best Cellular
Best Cellular provides service on one of three networks including Sprint, T-Mobile, and Verizon and plans are available for both basic phones and smartphones. The basic phone plans start at $15 per month with 500 minutes, 100 texts, and 100MB of data. If you need more, you can upgrade to the $19 or $35 plan with the latter offering unlimited talk and text as well as 500MB of data.
The smartphone plans all come with unlimited talk and text with data amounts from 1.5GB, 3GB, and 10GB at $40, $50, and $60 per month respectively. The strongest feature of Best Cellular is being able to choose whichever network works best for you so you can be sure you have coverage.
Boom Mobile
Boom Mobile operates on three different networks. For T-Mobile's service, you'll want to stick with service on the Boom Purple network. That's close enough to magenta.
Plans start at $10 per month with 1200 minutes, unlimited texts, and 1GB of data. You can also bump up to unlimited talk and text only for $15 per month. There are more plans available including shared data plans for multiple lines as well as three-month bundles.
Boost Mobile
T-Mobile or Sprint
Boost Mobile is now owned by Dish and offers plans on both the Sprint and T-Mobile networks. If you're looking for coverage on T-Mobile, you'll need to choose one of the plans available for Boost's Expanded Network.
Plans start as low as 2GB of data for $15 per month and increase in size and price up to 35GB. All plans come with hotspot functionality and unlimited talk and text, with the top unlimited plan giving you 30GB of hotspot data, HD streaming, and a discount when you add an extra line.
Boss Wireless
Boss Wireless has a strong focus on international calling with unlimited calls to over 65 countries included with all of its plans. All plans also come with unlimited 3G speed data.
Boss Wireless offers a wide range of plans starting with 100MB of data for $10 per month with unlimited talk and text. There are 1GB, 5GB, 15GB, and 50GB packages as well with prices increasing in $10 increments up to $50 per month. For 50GB of high-speed data, it's hard to find a much better value.
Chit Chat Mobile
Sprint only
Chit Chat Mobile offers no-contract cell phone plans that will appeal to people who use their phones as, well, phones. Plans start as low as $10 plus tax for 250 minutes of talk and unlimited texting, with data or additional minutes added as needed.
Chit Chat does offer plans with unlimited talk and text and 3GB of data that start at $40 — plus an additional $5 for LTE. Therefore, Chit Chat isn't ideal for data-heavy users. However, if you're looking for a plan custom fit to your talk and data needs, Chit Chat will let you pay for the features you use with no hidden fees.
You will need to bring your own Sprint-compatible device to use Chit Chat.
Consumer Cellular
Consumer Cellular is relatively run-of-the-mill when it comes to MVNOs: it aims to save you money on your monthly phone bill. However, it's been recognized twice by J.D. Power and Associates for its excellent customer service. You can also score a 5% discount if you are an AARP member.
You can build your own plan with one to three lines, choosing from 250 minutes or unlimited, as well as data in 500MB, 3GB, 10GB, 15GB, and unlimited plans depending on your needs. There's also the option of skipping texting and data altogether if you want a plan that keeps things simple.
ECO Mobile
T-Mobile and Sprint
Eco's a great carrier if you're looking for great rates on international calling, with unlimited international calling available for free on plans of $30/month and up.
Data plans start at $20 for unlimited talk, text, and 5GB of data. 10GB of data, unlimited talk, text, 2G data, and international calling is $30/month. All plans get voicemail, caller ID, call waiting, three-way calling, MMS (picture and video messaging), and domestic calling. There's also a $10 talk and text plan available.
EcoMobile offers service on three of the major carrier's networks, including T-Mobile and Sprint. Thanks to this you should be able to bring nearly any unlocked device. Smartphones, tablets, and data hotspots are all supported.
Gen Mobile
T-Mobile and Sprint
Gen Mobile is focused on international texting with its cheapest plan coming with only unlimited local and international texting included. Moving up you can add data or talk time in $5 increments. You can go all the way up to a 5GB plan with unlimited talk and text in the U.S. as well as in more than 100 countries for $30 per month.
You can also buy any of the $10 per month plans for $9 per month if you're willing to buy three months at once. Similarly, the $25 per month 3GB plan comes down to $20 per month for three months. Gen Mobile can be a great value for people that want to call or text internationally or simply want a plan with only texting.
Google Fi
In the U.S. Google Fi makes use of three different carriers to build its coverage. With towers from Sprint, T-Mobile, and US Cellular. Google Fi can put together a strong network with these carriers and with a few specific phones, such as the Google Pixel lineup, can automatically switch between all three. You can also bring your own unlocked phone and it will run on the T-Mobile network.
Google Fi has a $70 unlimited plus plan, a $60 simply unlimited plan without international roaming, as well as a flexible plan that starts at $20 for calls and texts with data coming in at $10 per GB. You can also save money by bringing more lines. When it comes down to it, you're better off using one of the phones that can automatically switch carriers but most GSM phones should work well.
GoSmart Mobile
GoSmart mobile sells data plans in five different sizes with unlimited talk, text, and Facebook data on all plans. For all other data, you'll have to tap into the amount included with your plan.
Starting at $15 per month, you get 250MB of data which is slowed to 2G speeds when you run out. At $25 you get 1GB, $30 with autopay, you get 5GB. At $45 per month, you can get 20GB and for $55 you get a completely unlimited plan though you are limited to 3G speeds only.
Hello Mobile
T-Mobile and Sprint
Hello Mobile has a simple set of plans starting at just 500MB with unlimited talk and text. You can go all the way up to unlimited data for just $25 per month. You can even add mobile hotspot data to the unlimited plan for a total of $40 per month. Hotspot data can be added to any plan without it for $15 per month as well.
Hello Mobile has a limited selection of phones available so you're better off bringing your own device. Still, with the low cost of the service plans, if you're covered by the Sprint network you can save a lot of money with Hello Mobile.
KidsConnect
While not a traditional MVNO, KidsConnect is worth mentioning because it offers a solution to a problem that is becoming more and more pressing for parenting in modern times: How to keep in touch and track your child via smartphone technology, but without just handing your young child untethered access to a smartphone.
The solution is the KidsConnect KC2, a $130 GPS tracker with built-in speed dialing features for up to four numbers. This device offers real-time tracking, as well as location history. If there's ever any trouble, the child can press the SOS button, which sends texts to up to three cell phone numbers, then starts auto-dialing each number until one is answered. T-Mobile plans range from $15 per month with 50 minutes and 100 texts up to $45 per month with unlimited everything.
Kroger Wireless
T-Mobile and Sprint
Kroger Wireless sells phone service in 2GB, 3GB, 5GB, and unlimited plan, with 25GB of high-speed data on the unlimited plan. The 2GB plan comes in at $25, 3GB is $15, 5GB is $35, and unlimited is $45. Kroger Wireless plans and phones are sold from several stores including Kroger grocery stores. This could be a quick and easy way to get connected if you have a store nearby.
Lycamobile
Lycamobile focuses on international calling and texting with even the entry-level $19 per month plan coming with unlimited international calling and texting. This includes 2GB of high-speed data as well as unlimited slower data.
You can upgrade your Lycamobile plan to include more data as well as more calling credits to more countries. Lycamobile is a great choice for someone that wants to stay connected internationally without having to use a VoIP app.
Mango
Mango is an MVNO with a focus on global callings and texting with all of its plans including global service to 10 different numbers. The entry-level plan comes in at $15 per month and comes with 1000 minutes of talk time and 1GB of LTE or 5G speed data. All plans come with unlimited global texting. The largest data plan only comes with 3GB of high-speed data though the larger plans do come with more international calling. You can save money by buying up to 12 months at once.
Metro by T-Mobile
Metro by T-Mobile is a prepaid carrier operated by T-Mobile that offers a ton of data on every plan. The smallest plan offers 2GB of data for $30 per month with the next plan up offering 10GB at $40. You also get unlimited music streaming on this plan. The top two plans offer unlimited data at $50 and $60 per month. The more expensive plan offers more hotspot data, 15GB instead of 5GB, and Amazon Prime service. If you already pay for Amazon Prime, this alone is worth the upgrade.
With Metro by T-Mobile, you also can get a discount for each additional line you add up to 5 lines. 5G is included if you have a phone that supports it.
Mint Mobile
Mint Mobile is unique among MVNOs as it doesn't operate with traditional contracts. You pay upfront for your term, which can be 3 months, 6 months, or 12 months, with "buying in bulk" saving you more money in the long run.
All Mint Mobile plans come with unlimited talk and text in the U.S. as well as calling to Mexico and Canada. Data comes in 4GB, 10GB, and 15GB packages and all plans come with hotspot enabled. You also upgrade your data amount mid-cycle if you find you didn't buy enough. There's also an unlimited plan that comes with up to 35GB of high-speed data and 5GB of hotspot data.
Mint Mobile lets you bring your phone as long as it's compatible with T-Mobile's network.
Net10 Wireless
Net10, owned by TracFone, uses all of the Big Four's towers to help with coverage, which means you get solid coverage for a little less than you'd spend going with one of the biggies. The nice thing is that, because Net10 uses everyone, you get to bring pretty much any phone onto the network.
All smartphone plans come with unlimited talk, text, and 2G data. $20/month gets you 2GB of 4G LTE, with more plans available at 5GB, 10GB, 30GB, 40GB, and even 50GB. The smaller plans are great values but the larger data amounts aren't as good as some other carriers. The network flexibility still makes Net10 Wireless a welcome option.
Patriot Mobile
Sprint only
Patriot Mobile describes itself as America's only Christian Conservative Wireless Service Provider. Patriot Mobile prides itself on making donations to organizations like the National Rifle Association or The Heritage Foundation to promote its values.
Patriot Mobile's phone selection is rather small, focusing on mid-range Android devices as well as iPhones, so you'll probably want to bring your own device. The service plans are rather expensive compared to other MVNOs with unlimited talk and text and 500MB of data coming in at $25 per month. You can also get plans with 3GB, 10GB, or 22GB of data for $35, $45, and $55 respectively.
Red Pocket Mobile
Red Pocket uses all of the big carriers and has two basic plans to choose from. Plans are kept simple with a $10 1GB plan starting things off. It comes with 1000 minutes and unlimited texts. From there, Red Pocket offers a 3GB, 10GB, and 22GB plan at $19, $30, and $40 per month respectively.
Red Pocket Mobile also has data-only plans available as well as global data plans. Interestingly, customer service is available in English, Spanish, Chinese, and Filipino.
Republic Wireless
Low-cost plans starting at just $15 per month. For that, you get unlimited talk and text, but you will have to rely on Wi-Fi for data. Plans with cell data start at $20 per month with 1GB at LTE speeds. More data can be added for $5 per GB with a max of 15GB.
Paying by the GB can get expensive but you can still save some money with Republic Wireless if you are willing to pay for the whole year upfront. This brings the $15 monthly cost down to just $12.50 per month.
Simple Mobile
Simple Mobile lives up to its name by offering easy-to-understand, no-contract wireless plans that let you bring your phone and keep your old phone number.
Simple Mobile has five main monthly plans with 3GB, 5GB, 15GB, and unlimited options. The 3GB plan comes in at $25 per month while 5GB and 15GB will cost you $30 and $40 respectively. A $50 plan comes with unlimited data and a 5GB hotspot. For $10 more per month, you can up your hotspot data to 15GB with 50GB of cloud storage included.
You must re-up with Simple Mobile after every cycle, or you can save some money and sign up to auto-renew your plan on select plans.
SpeedTalk Mobile
SpeedTalk Mobile offers prepaid, no-contract mobile plans marketed towards seniors that don't use their phones too often, with pricing that starts as low as $7.50 a month. For $7.50 you get 100 minutes, 100 texts, and 100MB of data for 30 days. You can go as high as 10GB of high-speed data for a reasonable $35 per month.
You can also save money by buying up to one year. Finally, if you don't want any sort of commitment, you can opt to pay by the minute, text, or MB for $0.02 for each one.
Straight Talk
Straight Talk, as the name implies, keeps things simple with just a few basic phone plans. Data plans are available at 5GB and 25GB with 2G speeds after and more high-speed data can be added. The 25GB plan is also available in 90-day, 180-day, or 365-day chunks with savings when you buy a longer-term.
Straight Talk's unlimited plans come with up to 60GB of worry-free high-speed data plus hotspot data. The $55 per month plan comes with 10GB of hotspot data while the $65 plan comes with 20GB. You can also save up to $5 per month with auto-renewal.
Tello
T-Mobile and Sprint
Tello lets you build a custom plan to fit your needs, ranging from no data at all up to an unlimited plan with 25GB with unlimited talk and text. The unlimited plan comes in just under $40 and is a great value for someone that needs a ton of data without overpaying.
Tello also includes unlimited calling to Mexico, Canada, and China. This is a great bonus to someone that wants to stay connected overseas without having to use a messenger app or paying a per-minute rate.
Teltik
Teltik is only for businesses with competitive data plans starting with 2GB of data and unlimited talk and text for $20 per month. The plans go up to unlimited everything at $40 per month, however, hotspot speeds are limited to 3G speeds. You can continue to go higher with more hotspot data.
Tetik also has data solutions for tablets and hotspots at several different sizes. No matter what your business needs, Teltik likely has a solution for you.
Tempo
T-Mobile and Sprint
Tempo wireless plans are available by the minute, pay-as-you-go, and unlimited plans, The unlimited plans are your best bet for data plans with unlimited 2G speed data. The smallest 250MB plan starts at $45 per month with a 1GB and 2.5GB plan available for $50 and $60 respectively.
Tempo Wireless offers service on both the T-Mobile and Sprint networks. Tempo also offers Lifeline wireless plans for those that qualify for government assistance.
TextNow
Sprint only
TextNow offers unlimited talk and text plans that start at only $10 per month. You can upgrade to 2GB of data at $20 per month. The 2GB plan also comes with unlimited 2G speed data so there are no worries about going over. These plans also remove the ads present on the free app.
TextNow also has an app that can be downloaded for free and used on Wi-Fi if you don't want the full phone service. With the app, you get unlimited calls and texts with ads.
Ting Mobile
T-Mobile and Sprint
Ting is one of the simplest carriers around with four main plans. The entry-level plan comes with just unlimited talk and text for $10 per month. This is a great choice for those that want to keep it simple with a flip phone or rarely need mobile data. Still, data can be added for $5 per gigabyte.
Ting also has data plans starting with its Set 5 plan with 5GB of data and its unlimited plans with 22GB or 35GB. Ting includes 5G support if you live in an area with coverage and have a compatible phone.
TracFone
TracFone has been around since 1996 and owns multiple MVNOs, which it operates on various networks. Its cheapest data plan is $15 per month for 500MB of 4G LTE with 500 minutes and 500 texts. Data plans range up to 12GB if you need it. You can save money by signing up for auto-refill and by signing up for up to a whole year at once.
TracFone also has plenty of options for different intervals such as 30, 60, and 90-day terms. TracFone is perfect for folks who constantly travel to the U.S. and don't want to buy a local SIM or pay outrageous roaming fees.
Twigby
Sprint only
Twigby offers customizable low-cost mobile plans that aim to save you money on your cell phone bill. Twigby offers mobile plans for smartphones that start out at $9 a month for 300 minutes of talk time and unlimited texting. You have options to scale up the talk time as needed, then simply add the right amount of data, up to 10GB, and you're off.
There are no contracts or activation fees here, and you have the option to bring your own Sprint device. There is also a 25% discount for your first six months of service.
Ultra Mobile
Ultra Mobile is a great MVNO option for those who value staying connected with friends or family overseas. All of Ultra Mobile's plans include unlimited talk to international destinations, along with unlimited international texting. Plans start as low as $15, with 250MB of high-speed data. Unlimited is available at $49 per month with 2GB through 15GB plans in the middle. You can save money by buying plans in 3, 6, or 12 month stretches. The 250MB plan comes out to just $10 per month with 12 months for example.
Cell phones from nearly every manufacturer will work on the Ultra Mobile network as long as they are GSM-compatible and use a SIM card, which includes any unlocked T-Mobile phones you may have.
US Mobile
US Mobile believes mobile providers should offer plans that are simple and offer great value. As such, you're able to build your plan based on your specific usage needs. Barely use your phone to talk? Minutes start at just $2 for 75 minutes. It's an ideal choice for those who want to be in full control of their mobile plan.
US Mobile offers nearly any combination of minutes, texts, and data including an unlimited plan at $45 per month. You can upgrade your unlimited plan with hotspot connectivity for $10 more per month. With the unlimited plan, you can add lines at a reduced rate, up to four lines. US Mobile has removed speed restrictions from its plan with unlimited speeds for all customers. US Mobile also works on the Verizon network.
Walmart Family Mobile
If you've shopped at Walmart recently, you will have noticed that it, too, offers its mobile plans using T-Mobile's network. Its plans start at $25 a month for unlimited talk and text with 2GB of high-speed data. You can go all the way up to a $50 plan with unlimited everything. As the name implies, Walmart Family Mobile offers great plans targeted at families looking to save on their wireless bills. Prices for additional lines at just $25 for all additional lines including the unlimited plan.
Walmart has phones for sale, but you can also buy a SIM card kit for $25 and bring your own compatible, unlocked device — any T-Mobile phone should work just fine.
When Samuel is not writing about networking or 5G at Android Central, he spends most of his time researching computer components and obsessing over what CPU goes into the ultimate Windows 98 computer. It's the Pentium 3.
Android Central Newsletter
Get the best of Android Central in in your inbox, every day!
Thank you for signing up to Android Central. You will receive a verification email shortly.
There was a problem. Please refresh the page and try again.