Best earbuds and headphones for sleep 2023
Put these on and pass out every night.
If you sleep well every night, consider yourself lucky. Those who don't are always looking for ways to enjoy a more restful slumber on a nightly basis, even if that means turning to tech to find a solution. It might seem counterproductive to plug your ears with earbuds or headphones, but they may also help produce — or reduce — the sounds that can lull you to pass out.
Some manufacturers are trying to answer the call by making earbuds and headphones specifically focusing on sleep quality. They all aim to do it in different ways, so it depends on what you feel may be the best fit for you.
What are the best headphones and earbuds for sleep?
Why you can trust Android Central Our expert reviewers spend hours testing and comparing products and services so you can choose the best for you. Find out more about how we test.
Staff pick
Froze with Bose
The Bose Sleepbuds II are a high-end pair of earbuds with one job to do: help you sleep better. As we noted in our review, they do that with a really small form factor and playing soothing content. You can't use these to play your own content, but the Bose Sleep app gives you noise masking and nature sounds to choose from.
Pure solitude
The QuietOn 3.1 earbuds aren't about playing content; they're simply there to keep it all out. Our review found them super comfortable to wear throughout the night, coupled with effective active noise cancelation (ANC) to drown out the background. Great for lighter sleepers, though pricey, given they don't play any music.
Anker Soundcore Sleep A10
Back on track
The Soundcore Sleep A10 will let you play whatever you want to help you fall asleep, though you get some built-in audio in the Soundcore app if you prefer. The app also includes sleep tracking and has the smarts to automatically lower the volume once the buds sense you've passed out. Max battery life stands at 10 hours.
Philips Sleep Headphones by Kokoon
Swooned and cocooned
These headphones are largely based on the Kokoon Nightbuds, which are wireless, yet not truly wireless because the earbuds connect to a module in the middle housing sleep sensors to track your slumber. You can play any content you like through them, but they're not sonically special and work best with their own content.
Musicozy Sleep Headphones
Cover your eyes and ears
If you want to black out your eyes while listening to whatever will help you sleep better, Musicozy covers both. These are headphones built-in to a one-size-fits-all headband and versatile enough that you can play what you like. Even meditate with them, if you want. They're also washable once you remove the earpieces and front switch.
Keep it simple
The Maxrock Sleep Headphones are as budget as it gets for this purpose, but are smartly designed with thinner cables, smaller earpieces, and dual-layered tips. Whether you're a side sleeper or not, these earbuds won't get in the way, keeping everything simple, though you will need a USB-C adapter to use them with most phones.
Better sleep may be between the ears
Sleep quality is so highly subjective that it's hard to know what will work best for one person or another, which is why these earbuds and headphones try to tackle it in various different ways. Even the best noise-canceling earbuds could be alternatives, though they're not built to deal with sleep quality specifically.
The Bose Sleepbuds II take a very direct approach because of their singular focus, offering great comfort and consistent performance. You could say the same about the QuietOn 3.1, which can match the comfort, yet take a very different approach to content playback in that there isn't any. However you choose to go forward, and regardless of your sleep situation, these devices give you a chance to make it better.
Sign up for Black Friday email alerts!
Get the hottest deals available in your inbox plus news, reviews, opinion, analysis and more from the Android Central team.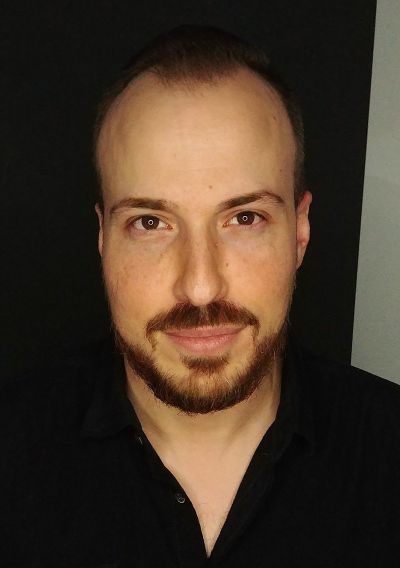 Contributor, Audio Reviewer
Ted Kritsonis loves taking photos when the opportunity arises, be it on a camera or smartphone. Beyond sports and world history, you can find him tinkering with gadgets or enjoying a cigar. Often times, that will be with a pair of headphones or earbuds playing tunes. When he's not testing something, he's working on the next episode of his podcast, Tednologic.