Become a famous podcaster using one of these discounted Blue Yeti mics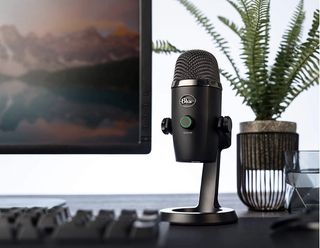 (Image credit: Blue Yeti)
Now is a terrific time to purchase a Blue Yeti mic. For a limited time, some of the best Blue Yeti mics are on sale, thanks to Cyber Monday. Get up to 25% through Amazon (opens in new tab). Any of the following mics look fantastic on a tabletop or desk. Which one will you select?
Android Central is just getting started with uncovering Cyber Monday promotions. From the best Pixel 6 deal to the ever-changing best phone Cyber Monday deals, we've got your back. Come back often throughout the holiday season to see further price reductions on many of the hottest technology products in 2021.
I'm a single dad that loves everything tech. Although I'm mostly an Apple fanboy (don't hate me), you will find me writing about Android-related stuff here occasionally. Follow me @bryanmwolfe
Android Central Newsletter
Thank you for signing up to Android Central. You will receive a verification email shortly.
There was a problem. Please refresh the page and try again.