Amazon Halo Rise vs. Nest Hub (2nd Gen): Which is the better sleep tracker?
You don't need a smartwatch to track your sleep.
A rather unique device
The Amazon Halo Rise was one of the company's more surprising announcements, but it's turned out to be quite the companion. If you want contactless sleep tracking without a display, this is probably your best bet.
For
Doesn't include any built-in cameras or microphones
Minimal design with a small footprint is great
Pretty great for simulating sunrise and sunset
Includes six-months of Halo membership
Companion app provides a great breakdown of your sleep
Against
Unable to detect snoring
Smart alarms require a Halo membership
Voice control only works if you have an Alexa smart speaker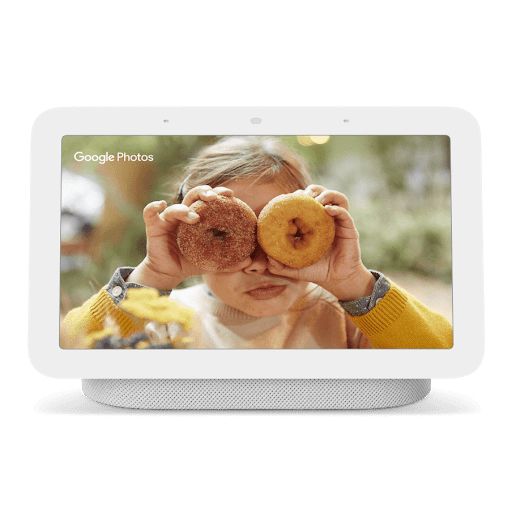 Google Nest Hub (2nd Gen)
Not just a smart display
The Nest Hub (2nd Gen) has been around for almost two years, but that doesn't mean it's inferior. In fact, it has much more to offer compared to the Halo Rise, in addition to sleep tracking.
For
Smart display that doubles as a sleep tracker
No need for a secondary device
Loud speakers for your alarms
Capable of tracking much more than just your sleep
Against
Sleep tracking will eventually become a paid feature
Might pick up your partner's coughs and snores
OS is periodically sluggish
If there's one good thing to come out of the pandemic it's that people seem to be taking their health more seriously than ever. Simply being able to sleep enough through the night can pay huge dividends, as you don't want to wake up with a groggy feeling that doesn't go away.
And while you can use the best smartwatches to track your sleep, not everyone wants to wear something on their wrist in bed. Until recently, one of the few options for contactless sleep tracking was the Google Nest Hub (2nd Gen), but now, the Amazon Halo Rise is here to provide a bit of a different take.
Amazon Halo Rise vs. Nest Hub (2nd Gen): Design
Why you can trust Android Central Our expert reviewers spend hours testing and comparing products and services so you can choose the best for you. Find out more about how we test.
No matter which of these devices you pick, you won't have to worry about them taking up too much space on your nightstand. The Halo Rise gains an immediate edge thanks to the smaller footprint (5.2 inches vs 7 inches wide.) But the design itself might come as a bit of an acquired taste, blending a combination of metal and plastic, complete with a ring light of sorts and an array of buttons.
While the footprint of the Nest Hub (2nd Gen) might be larger, that's because this is an actual smart display, using a 7-inch screen as your primary way to interact with it. Of course, there are an array of three microphones, allowing you to beckon Google Assistant to turn off your alarm or tell you how well you slept. But at the end of the day, having a screen facing you when you're trying to get some rest isn't for everyone.
Google also offers four different colors to choose from, whereas the Halo Rise "suffers" from a "what you see is what you get" situation. That might not be a big deal to some, but at least you can match the Nest Hub with the Nest Audio speakers in your home.
The Halo Rise doesn't try to mimic an Echo Show but will show you the clock at the bottom, along with indicators to let you know if your alarms are set. On the top, you'll find two more buttons, one of which doubles as a light sensor, while both buttons let you do things such as snooze, turn off the light, change the brightness, and more.
With the Nest Hub (2nd Gen), you won't have to worry about any button combinations to push. Instead, the only adjustable "hardware" that you'll find is a mute switch on the back, which is great if you don't like the idea of microphones listening all of the time.
Amazon Halo Rise vs. Nest Hub (2nd Gen): Functionality
On the surface, both the Amazon Halo Rise vs. Nest Hub (2nd Gen) is similar but very different. The Halo Rise does not double as a smart speaker, and in order to get it to interface with your existing Echo ecosystem, you'll need to pair it with an Echo Show 5 (or another Echo display).
This means that you won't be able to control your smart lights, tell it to set an alarm or make any other requests. All of that is handled by the Amazon Halo app, which is available to download on both the Google Play Store and Apple App Store.
On the other hand, the Nest Hub (2nd Gen) works with all of the best Google Assistant devices. Of course, you'll be able to do everything that you can't do on the Halo Rise, without needing to pair it to another device.
As for your sleep tracking, your data is synced to the Google Fit app, for better or for worse. There's nothing inherently wrong with the Fit app, but we're hoping that Google's introduction of Health Connect makes it easy to sync this data with other health and fitness apps.
Amazon Halo Rise vs. Nest Hub (2nd Gen): A tale of two ways to track sleep
When it comes to actual sleep tracking, these two devices do so in similar ways. The Nest Hub (2nd Gen) relies on Google's Soli technology, along with sound in order to track your sleep. Google also states that any of the cough and snore data collected won't "leave the device." Both Amazon and Google make it easy to review and delete this data if you don't feel comfortable with it being attached to your respective account.
Amazon's Halo Rise also uses an array of no-contact sensors, but combines that with machine learning in order to "accurately determine sleep stages." Thanks to the various built-in sensors, the Rise is capable of monitoring your body movement, breathing patterns, room temperature, humidity, and light.
When it comes to actually tracking your sleep, things are a bit different. With the Halo Rise, it needs to be positioned in a specific way on your nightstand in order to get the best results. According to Amazon, if done correctly, you won't have to worry about whether your partner moves around during the night affecting the tracking. Pet owners aren't so lucky, as you might end up having skewed results in the event that a cat jumps up in front of the rise, or your dog wants to get up close and snuggle.
The Nest Hub (2nd Gen) is in the same camp, but because it also makes use of the built-in microphones, there's a potential for some "cross tracking" to occur. Basically, you might find that the Nest Hub (2nd Gen) ends up picking up some snoring or coughing that doesn't come from you, which can affect the sleep tracking results.
Amazon Halo Rise vs. Nest Hub (2nd Gen): A brief cost comparison
Lastly, there's more to each of these devices than what meets the eye from a cost perspective. Amazon includes six months of its Halo membership for free, at which point you'll have to pay an additional $3.99 per month.
You'll still be able to keep track of your sleep with the Rise without the membership. However, you'll miss out on smart alarms and will lose access to the library of mindfulness programs, meditations, and bedtime stories.
When the Nest Hub (2nd Gen) was introduced, Google stated that it planned to make Sleep Sensing a part of Fitbit Premium. At the time of this writing, this has been delayed yet again, as Sleep Sensing is still in "preview." However, the feature will be integrated into the $9.99 per month Fitbit Premium subscription sometime "in 2024."
Amazon Halo Rise vs. Nest Hub (2nd Gen): Which should you buy?
On paper, the Nest Hub (2nd Gen) seems to be the better overall deal compared to the Amazon Halo Rise, at least for the time being. Not everything is perfect with the Nest Hub, as it's now almost two years old, whereas the Amazon Halo Rise is brand new.
However, the Nest Hub itself is still $40 less expensive compared to the Halo Rise. But the real question will come down to whether you want to spring $4 extra per month for the Halo membership after the free trial is up, or if you're okay with spending $10 per month when Google removes the "preview" of Sleep Sensing.
The Nest Hub also is much more versatile, as you don't need another smart display just to tell (or show) you how poorly you slept. It integrates with most of the best smart home devices, but if you aren't a fan of a screen pointing at you or microphones in the bedroom, then the Halo Rise might just be the better option.
The Amazon Halo Rise doesn't try to act as anything other than a contactless way to help you keep track of how you sleep. Despite some nuances, it does a pretty great job at doing so, but don't pick one up if you're expecting it to double as a smart speaker.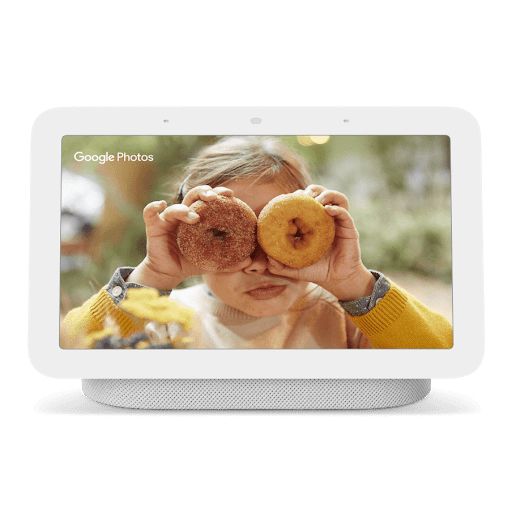 Google Nest Hub (2nd Gen)
With the Nest Hub (2nd Gen), you're getting the second-best smart display on the market (behind the Nest Hub max). You won't have to worry about a camera on your nightstand and the built-in microphones can be easily disabled.
Sign up for Black Friday email alerts!
Get the hottest deals available in your inbox plus news, reviews, opinion, analysis and more from the Android Central team.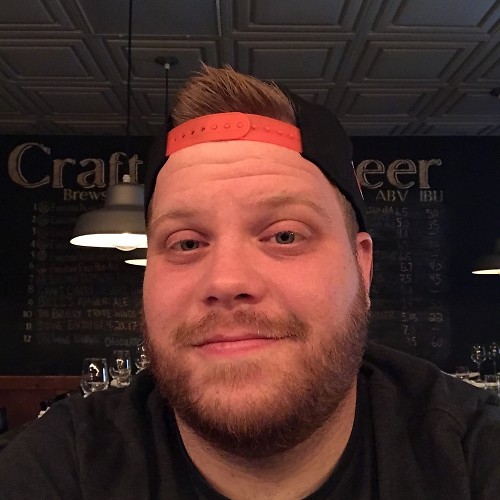 Senior Editor - Chromebooks, tablets, and wearables
Andrew Myrick is a Senior Editor at Android Central. He enjoys everything to do with technology, including tablets, smartphones, and everything in between. Perhaps his favorite past-time is collecting different headphones, even if they all end up in the same drawer.