The lack of a display and built-in microphones leaves us feeling better than expected when it comes to the Amazon Halo Rise. It's a unique product that seemingly came out of nowhere, but is pretty darn impressive in what it can do if you want a contactless sleep tracker.
Pros
+

Minimal design with a small footprint

+

Tracks sleep without cameras or microphones

+

Does a decent job at simulating sunrise and sunset

+

Includes six-month Halo membership for free
Cons
-

Limited smart home integration

-

Voice control only works if you have an Alexa smart speaker

-

Does not track snoring or coughing

-

Positioning and placement could be problematic
Why you can trust Android Central Our expert reviewers spend hours testing and comparing products and services so you can choose the best for you. Find out more about how we test.
If there's one thing that I've learned in my 30+ years of living, it's that I'm becoming increasingly aware of how impossible it is to have a consistent sleep schedule. According to the CDC, adults between the ages of 18 and 60 are "recommended" to have at least seven hours of sleep per night.
The younger me didn't care about such things and would be able to keep going at all hours of the night. And then I grew up and started to actually pay more attention to the fact that three hours of sleep made me feel like I was drunk, even if I didn't actually have a drop to drink the night before.
All of this is to point out my obsession in recent years with devices and wearables that are designed to help me better understand my sleeping patterns. That's part of why the Amazon Halo Rise is so intriguing, as it's touted as being able to help you fall asleep, track your sleep, and help wake you up, without needing to rely on a smartwatch or fitness tracker.
Amazon Halo Rise: Price and availability
The Amazon Halo Rise was announced in September 2022 alongside the new Fire TV Cube, Kindle Scribe, and other Amazon-branded devices. It became available for purchase near the end of 2022 with a retail price of $140, which includes six months of Amazon's health-focused Halo membership, for free.
However, recent sales and deals have seen the Halo Rise drop down below $100. And at the time of this writing, there is only one version of the Halo Rise available.
Amazon Halo Rise: What you'll like
The first thing that you might notice about the Halo Rise is its unique design. Instead of slapping another screen on it, Amazon opted for more of a minimal design, as you'll find a few buttons at the top, a sturdy metal stand, and a proprietary barrel power connector. It's definitely a nice touch for those who don't have a bunch of space on their nightstand but are looking for a different way to track their sleep.
While I'm someone who doesn't mind wearing a smartwatch or fitness tracker to bed, provided that I'm using a comfortable band, that's not the case for everyone. The Halo Rise is one of only a handful of devices that are currently available which can track your sleep for you in a contactless manner.
Because it lacks any of the "smarts" that you would find in the Nest Hub or an Echo Show, in order to make the most out of the Halo Rise, it's recommended to use a compatible Amazon Alexa device. But you don't actually need an Echo Show in order for the Halo Rise to work as advertised, but more on that later.
Getting the Halo Rise set up was easy enough, as you just need to download the appropriate app from the Play Store (or Apple App Store), plug it in, then follow the instructions. The most precarious aspect of this is that the Rise must be placed in a specific position, otherwise, it won't provide accurate results. Again, more on that later.
I was genuinely surprised to see just how much information the Halo Rise provides for being a "contactless" sleep tracker. It manages to track sleep stages, how long it took you to fall asleep, how long you were awake, and gives you a Sleep Score every night.
There are even built-in temperature and humidity sensors, along with an ambient light sensor. All of these are conveniently shown in a "Sleep environment" section below the "Your sleep stages" section.
Before diving into how the Halo Rise "performed," I wanted to touch on something else that I enjoyed. There was definite concern about the fact that my wife comes to bed after me on most nights. I was worried that the results would be affected when she calls it a day, but it doesn't seem as though that's the case.
Amazon points this out on the listing page, along with when you are going through the setup process. The Rise will only track one person, as it tracks "the individual closest to the device, on the same side of the bed."
Amazon Halo Rise: Robust sleep tracking
Here's the thing that I've been dealing with when it comes to tracking my sleep. I'm someone who sleeps on their stomach or side and has a tendency of moving around a lot over the course of the night. It's why I (personally) have more trust in wearables as opposed to something that sits on my nightstand.
That kind of tracks with how the Halo Rise tracked my sleep compared to my Apple Watch Ultra, as two very different stories are being told. As you can see in the screenshots, the Rise told me that I slept for a little over 5.5 hours, falling asleep shortly after 1:14 AM. At the same time, the Watch Ultra said I was already asleep, as I was in the "Core" stage, or Light Sleep.
The Rise tracked almost two hours of REM sleep, compared to the hour and seven minutes on the Apple Watch. With almost identical results when comparing my Deep Sleep Stage on both devices. So it raises the question of why is there a 45-minute discrepancy between the Rise and the Watch Ultra.
I don't have an answer for this, but it only furthered my confusion about what sleep tracker I should believe. Of course, nothing is going to be 100% correct or perfect, so I've just resigned myself to the notion of "shooting under" if I'm having a conversation about my sleep.
Creating a sleep schedule within the Amazon app is easy enough, but I have to admit that it's a much better experience if I wake up to the "sunrise" light as opposed to my never-ending list of alarms. Yes, I'm one of those people who have anywhere between three and ten alarms set so that I can try to wake up on time.
Amazon Halo Rise: What you won't like
If you were hoping for a smart home companion similar to what the Google Nest Hub (2nd Gen) has to offer, you'll need to keep looking. The Halo Rise does sync up with the accompanying app, and its usefulness grows even further if you do have one of the best Alexa speakers or Echo devices.
Pairing the Rise with other Alexa-enabled devices allows for additional functionality such as the ability to create routines, use the Rise as a smart light, and more. This all sounds like a no-brainer for the "what you'll like column," so why is it here? Well, that's because if you want to make the absolute most out of the Rise, you'll need to spend even more.
Sales or deals notwithstanding, this puts the cost of entry closer to $190 for the Rise and the latest Amazon Echo Dot. At the time of this writing, the combined cost is closer to $135 as both the Halo Rise and Echo Dot are on sale. But that's not guaranteed to always be the case.
Something else to be aware of is the setup process for the Halo Rise. Amazon recommends that the Rise is "at the same height or up to 8" above your mattress," while also facing "towards your upper body."
In most instances, this is unlikely to be much of a problem, but there's something to be aware of if you have any pets. We all know that certain pets like to climb on things they shouldn't be climbing on, or want to snuggle up with you at night.
If your cat jumps on your nightstand, or your dog wants to sleep next to you, obviously, the Rise won't be able to provide accurate sleep tracking results. It's not going to be a deal-breaker for everyone, but it's definitely worth keeping in mind.
Amazon Halo Rise: The competition
The only real competition to the Halo Rise is the Nest Hub (2nd Generation). Google implemented a combination of Soli sensors, along with a light sensor and microphones to track your sleeping. In our review, we found that the Nest Hub was generally pretty accurate, even when compared to the results found when wearing a Fitbit at the same time.
Outside of the Nest Hub, the only other "competition" for sleep tracking are the plethora of smartwatches and fitness trackers. The WHOOP 4.0 and Amazon Halo are a couple of the only wearables that don't actually have a screen but are still wearables that need to be re-charged.
Amazon Halo Rise: Should you buy it?
You should buy this if:
You want a contactless sleep tracking device.
You want something on your night stand to help you fall asleep and wake up.
You don't want to have a smart display on your night stand (i.e. the Nest Hub).
You shouldn't buy this if:
You want to track snoring or coughing.
You want a smart display that also tracks your sleep.
You want to use this outside of the Alexa smart home ecosystem.
Truth be told, I don't have many gripes about the Halo Rise, and the ones I do have center mainly around the lack of any cameras or microphones. Do I believe that the tracking could be improved with either of those? I'm sure it could in one way or another. But Amazon's decision to release a device void of those makes me sleep just a bit easier knowing that I don't have to worry as much about privacy concerns.
The Halo Rise is a unique device in a niche category of contactless sleep trackers. You don't need an Echo Show or Alexa speaker in order to track your sleep, as the Halo app is more robust than I expected it to be. So it's not necessarily a deal-breaker, but if you were hoping to tie this into your existing Nest ecosystem, you simply aren't able to.
I'm a bit more hesitant about recommending the Rise at its retail price, but Amazon has had the Rise marked down to around $100 for a while now. At that price, and provided that you want something different to help track your sleep, you won't be disappointed with the Halo Rise.
---
Unique and niche
The Amazon Halo Rise might not be for everyone, but if you're interested in keeping track of your sleep without wearing a smartwatch, then this might be the best way to do so.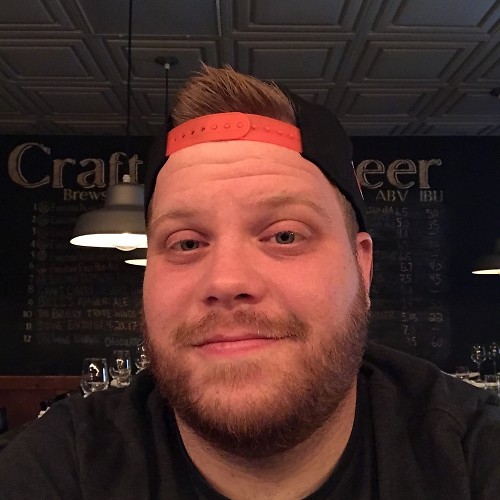 Senior Editor - Chromebooks, tablets, and wearables
Andrew Myrick is a Senior Editor at Android Central. He enjoys everything to do with technology, including tablets, smartphones, and everything in between. Perhaps his favorite past-time is collecting different headphones, even if they all end up in the same drawer.