Amazon took the Kindle e-reader template and added the option to take notes and annotate your e-book library. An instant recipe for success, you'd assume? Not so fast: while the B&W display is visually excellent and has a paper-like textured feel when writing, the software is threadbare, and marking up your ebooks isn't as seamless as we'd hoped.
Pros
+

Note-taking is easy and lag-free

+

Weeks of battery life

+

Bright, large, & pixel-rich display

+

Durable, magnetic official cases

+

Streams Audible via Bluetooth
Cons
-

Syncing documents to/from Scribe is finicky

-

No third-party apps (or simple first-party apps)

-

No water resistance rating

-

Heavier, less ergonomic than other Kindles
Why you can trust Android Central Our expert reviewers spend hours testing and comparing products and services so you can choose the best for you. Find out more about how we test.
Amazon's e-ink dominance relies on its ebook monopoly, easy wi-fi downloads, a stripped-down Kindle OS that takes you right to your book, and a petite design aesthetic. The Amazon Kindle Scribe flips that script: it's a hefty e-ink tablet with a stylus, working with dozens more file formats but making you transfer them via cable or email yourself to access them, and reliant on a new note-taking app — an area where Amazon has little experience compared to, say, Microsoft or Google.
A few smaller e-ink tablet brands like Onyx Boox and Remarkable have established a core following with students and professionals that want a no-distraction note-taking slab. Still, it's fair to say that Amazon had little competition from traditional tablet behemoths like Apple or Samsung.
That lack of urgency comes across when you use the Kindle Scribe, a first-generation device with plenty of room to grow.
Undoubtedly, the Kindle Scribe succeeds at its core mission: it gives you a traditional Kindle experience while tacking on note-taking, so you can annotate your e-books or PDFs or just take notes during meetings with a paper-like experience. If you want that, then the Kindle Scribe might be worth the price. But you may want to wait patiently for a Kindle Scribe 2nd Gen, both for some hardware fixes and a software revamp.
Amazon Kindle Scribe: Price and availability
The Amazon Kindle Scribe with standard 16GB of storage and the "Basic Pen" costs $339.99 and is available at Amazon and Best Buy. You can upgrade to a "Premium Pen," which has an exclusive shortcut button and eraser, for $30 more. The box contains the e-ink tablet, your basic or premium pen stylus with five replacement tips, a tip replacement tool, and USB-C charging cable (no adapter).
If you pay extra for 32GB ($389.99) or 64GB ($419.99) storage, you automatically upgrade to the premium pen. You can also buy the Kindle Scribe Essentials Bundle ($380 and up) or Leather Bundle ($400 and up), adding a power adapter and a fabric or leather cover for $40 or $60 extra, respectively.
Amazon Kindle Scribe: Hardware and design
If it weren't for the high price, I suspect many Kindle fans would choose the Kindle Scribe over the popular Paperwhite or Oasis simply thanks to the 10.2-inch display. Yes, the Scribe weighs more than twice as much as either 7-inch model, coming close to one pound; but it helps those who prefer larger font sizes to see a lot more on the page without the words feeling as crowded.
My dad, who reads a few ebooks a week, chose the Amazon Fire HD 10 over a Kindle solely because he prioritized size over eye comfort, and he's already hinted that he wants to steal this Kindle Scribe once I finish this review. You have the same respectable 300 pixels-per-inch as the smaller Kindles, plus the same adaptive ambient lighting, auto-orientation, and warm/cool slider as the Oasis. But you get the size of a traditional tablet and more LEDs that make it more visible in bright, sunny areas.
Also thanks to its size, the Scribe fits in a 3,000mAh battery. That may not sound like much compared to a typical phone or tablet, but it's about twice as big as the Kindle Paperwhite battery or three times the Oasis' battery. Simply for e-book reading, it'll last about six weeks if you read an hour a day. With frequent note-taking and reading, it'll require two charges per month or so; but that's still darn impressive compared to most Android tablets that tap out every couple of days.
Lastly, you get a USB-C port and 5GHz wi-fi support. Again, that might not seem newsworthy, but as someone with a Kindle Oasis locked at 2.4GHz with a frustrating micro-USB port, I appreciate the switch to current standards for near-instant e-book downloads and decently fast recharging speeds.
Swipe to scroll horizontally
| Category | Amazon Kindle Scribe |
| --- | --- |
| Display | 10.2-inch Paperwhite display with 35 LEDs, 16-level grayscale |
| Resolution | 2480 × 1860 (300 ppi) |
| Processor | MediaTek MT8113 (1GHz) with 1GB RAM |
| Storage | 16/ 32/ 64GB |
| Battery life (Reading only) | 12 weeks w/ 30 minutes per day |
| Battery life (Writing only) | 3 weeks w/ 30 minutes per day |
| Charging | USB-C; 100% in about 2.5 hours |
| Water resistance rating | N/A |
| Supported file formats | Kindle Format 8 (AZW3), Kindle (AZW), TXT, PDF, unprotected MOBI, PRC natively; PDF, DOCX, DOC, HTML, EPUB, TXT, RTF, JPEG, GIF, PNG, BMP through conversion; Audible audio format (AAX) |
| Connectivity | Wi-fi (2.4GHz and 5GHz), Bluetooth |
| Dimensions | 7.7 x 9.0 x .22 in./ 196 x 230 x 5.8mm |
| Weight | 15.3oz (433g) |
While Kindle enthusiasts will appreciate all that, it's fair to say that Amazon's designers haven't perfected the Kindle Scribe design the same way they have for the Kindle Oasis. The Kindle Scribe has some design elements that are either unfriendly to users or just poorly thought out, telltale issues of any first-generation device.
For starters, just look at the massive bezel along one side of the Scribe. That design aesthetic works for the tinier Oasis because it's comfortably built for one-handed use and its asymmetrical spine gives your fingers something to grip. With the slab-like Scribe, you're just gripping a flat surface with no give. And Amazon chose to put the power button and port along that edge; it makes them easier to find but also disrupts any smooth feeling when you hold it by that side.
I honestly prefer to grip the non-bezel edge at times — since it feels more like a traditionally narrow tablet bezel — making all that non-display space on the other side feel especially useless. And in general, the Kindle Scribe just weighs more than you might expect given its lightweight MediaTek MT8113 chip — the same as in the Paperwhite.
When it comes to taking notes or flipping pages, the processor works well enough. But for anything more demanding — scrolling through menus of books, loading large folders of note thumbnails, trying to select multiple words to highlight in an e-book — you'll deal with lag or distracting full-display refreshes. Part of the problem stems from the need to avoid ghosting, fully refreshing the page so no ink artifacts appear when scrolling. But that doesn't change the fact that the slow response time to your menu taps and navigation swipes can be a headache, and is less forgivable at this price.
You also should be prepared to upgrade beyond the base storage. The "16GB" model only has about 11.6GB due to preinstalled software, and because most target Kindle Scribe buyers will want to install and annotate PDFs and other media files, they'll eat up storage more quickly than your typical Kindle e-books.
Lastly, Amazon removed the IPX8 water resistance found on the Oasis and Paperwhite. It's possible that e-ink displays with touch support have more difficulty with water, but it does mean that the tablet is more vulnerable to damage on the go.
The Kindle Scribe is an enlarged version of the Kindles that came before it, which is a double-edged sword. It's unclear to me why the Scribe ended up so heavy and thick when it doesn't pack in a larger processor and memory for more advanced software, but that's the trade-off you'll have to accept.
Amazon Kindle Scribe: Software and note-taking
The typical Kindle OS has a homepage with Amazon-recommended books, a Library with all your downloaded e-books, and a Settings menu. The Kindle Scribe adds one more "Notebooks" tab where you can organize folders of notes. Otherwise, if you're expecting to find a bunch of new e-ink "apps" on the Scribe, you should temper your expectations.
You could either describe Kindle Scribe's note-taking tools as rudimentary or streamlined depending on your perspective. When you create a note, you can choose one of several templates (lined paper, a calendar, a table, and so on) and start making notes that'll then sync to the Kindle app on your other devices. You can choose a pen or a highlighter with five thickness options, plus an eraser and an undo-last-action button.
It's wonderful how pleasant note-taking feels on the Kindle Scribe. The screen has a texture that makes writing on it feel as close to paper-like as I've tried, and the latency between your pen movements and the ink appearing on the display is minimal. For basic note-taking, it's a huge step up over a typical LCD or AMOLED.
What is the Kindle Scribe notes tool missing? Quite a bit! Without OCR, the Kindle Scribe lacks the option to search your notes for specific text or convert notes to text. You'll need to carefully name your notes and organize them in folders to make them more easily findable, and you can't specifically tie a note to an e-book (a feature I'd love to see).
Lacking third-party apps like OneDrive or Dropbox, the Scribe makes you transfer notes from the Kindle app to your favorite note-taking app manually. While other e-ink tablets like the Remarkable 2 have many more digital pen types, geometric shapes, and color options, the Scribe leaves little room for creativity.
I enjoyed having the option to scratch out quick notes during a meeting, and plenty of people will appreciate how the Kindle Scribe lacks the distracting apps of a typical tablet. But if Amazon wants to make its e-ink tablet more essential, I'd argue that it needs more advanced software to accomplish this.
For example, I want a calendar app where I can write a to-do list associated with a specific day rather than having to create one manually each day. And I'd love it if a note could have infinite scrolling rather than sticking to a rigid page size — though you can at least have multiple pages per document. These, at least, seem like something Amazon could add down the line with a software update.
Most other tools I'd want, however, would be hamstrung by the Kindle Scribe's limited memory. Other e-ink tablets like the Onyx Boox Nova Air C can support a full suite of apps through the Android Play Store, including a browser and email clients, but that has 3GB of RAM. I believe Amazon could pull off something similar with a future Kindle Scribe generation, but only if it revamps the Kindle OS to be a little closer to Fire OS, isn't afraid to enable third-party applications, and gives the next Scribe a more powerful processor.
You can also take notes on your Kindle e-books, something people have anticipated for years. Unfortunately, you can't free-sketch notes in an ebook's margins because (A) changing the font or layout will make your notes appear next to different words, and (B) Amazon wants to "keep pages clean and uncluttered." So you can only fill the page with minuscule icons next to specific words; upon rereading the ebook, you'll have to tap each one to see your past thoughts.
This solution makes sense, but frankly, it's just not as natural as taking your own notes. I'd appreciate it if Amazon let us save or lock a specific font size and layout for an ebook, essentially turning it into a PDF so we can freely underline and annotate a page without being confined to tiny expandable icons. And if you want a more "clean" reading experience down the line, you could just toggle annotations off. These updates would make it much more useful as a student tablet since all your required reading could fit inside your tablet, with your annotations and highlights synced to your laptop.
On the subject of syncing, Amazon's methods feel a bit slapdash. You can send a variety of file types, up to 200MB per file, to your Scribe via this simple Send to Kindle drag-and-drop link. PDFs will appear in your ebook library rather than in the Notebooks folder, which was fine when it was just for reading ebooks in other formats but feels a bit archaic in this context.
Any annotations you make won't sync to your other Kindle apps; you have to "share" the file to your email, and you can't choose or change the file format. At least both downloading and uploading a file are relatively quick. Our Kindle Scribe note-taking guide goes into greater detail about how you can email notes to coworkers (and yourself) if you need to use your Scribe in a business context.
If Amazon were to break down its walled Kindle garden and add Microsoft OneNote or other mainstream note-taking apps to it, so the device could sync your notes directly to your workplace's chosen platform without so many extra steps, that would make the Kindle Scribe a much more tempting choice for professional use. As it is, Kindle's notes and sharing system might make it a non-starter for people closely tied to a specific app by work or preferences.
Amazon Kindle Scribe: Stylus and cases
Unlike an Apple Pencil or S Pen with smart functionality and Bluetooth connectivity, the Kindle Scribe Basic Pen and Premium Pen are both rudimentary styli that you don't need to charge — but you have no way to track them down if you lose them. Thankfully, a replacement shouldn't be too expensive, and frankly, any soft-tip stylus would probably work in lieu of the Basic Pen, which does nothing except write.
The Kindle Scribe Premium Pen has two main differences: a shortcut button close to the front and a collapsing "eraser" at the end. Using the eraser feels a bit stressful because it doesn't have any softness to it, so you feel as if you're going to scratch the screen if you're too vigorous. The customizable shortcut button lets you pull up the pen, highlighter, eraser, or sticky note, and I chose the eraser so I could clean up my messy writing without having to turn the pen around.
Between spending $369 on the 16GB Kindle Scribe with Premium Pen or $389 for the 32GB (which has the Premium by default), that $20 difference feels like a no-brainer since storage is so limited. It's not exactly as "Premium" as the name implies, but as the Kindle Scribe software gets smarter, I'd bet it'll have more uses in the future. And considering many other stylus replacements would cost you upwards of $100, Amazon's choice to go cheaper and simple isn't a bad thing in this case.
Because the Kindle Scribe has no IP protection and is meant to be taken on the go, I'd recommend buying a Kindle Scribe case for some rudimentary protection.
Amazon sells leather and fabric versions that look ruggedly attractive, come in a couple of colors, have a dedicated loop to hold and secure your Premium Pen, and secure your Scribe with four magnetic points that hold the e-ink tablet steady but make it relatively easy to remove if you want.
I liked the Kindle Scribe Leather Cover that Amazon gave me, as the texture feels nice on my fingers and the front cover can be turned into a makeshift stand if you want to take notes on a desk without holding it. This stand isn't perfect because it doesn't hold the Scribe perfectly steady if you write or tap too vigorously — so you'll need a gentle touch.
Basically, I'd recommend buying the first-party cases if money is no object, but you may want to look into third-party alternatives to avoid the high price for them.
Other e-ink tablets to consider
If you simply want the best possible note-taking experience, the Remarkable 2 will suit your needs. It has the same RAM, display size, and battery size as the Scribe, but is much lighter and more ergonomic. Its note-taking software is much more robust, including OCR support for searchable notes and more pen options. It's also quite expensive and requires a Connect subscription for some features like unlimited cloud storage, but you do get a year free before having to pay a $2.99/month fee.
Otherwise, you'll want to check out the Onyx Boox lineup of e-ink tablets, which has a huge selection of options. I plan to review two competing products, the Onyx Boox Tab Ultra and Onyx Boox Leaf 2, to see how the Scribe compares, but the main differences are plain: Onyx Boox gives its e-ink tablets full Android 11 support, so you can access any app you want (including the Kindle app) with no restrictions. And other options like the aforementioned Nova Air C and Nova3 Color have full-color e-ink displays, which could make them a better option for comic book fans.
Otherwise, if you just want a solid Kindle experience, then you should obviously consider the other Kindle e-readers. Either the Paperwhite or Oasis give you a more petite reading experience with the same 300ppi quality, but with water resistance and a more ergonomic design — especially the Oasis, which has a comfortable grip, page turn buttons, and free cellular data. The problem, of course, is that only the Scribe lets you take notes; and despite its more uncomfortable grip, some readers — those who need extra-large text or who read lots of comics — will prefer the extra size.
Amazon Kindle Scribe: Should you buy it?
You should buy the Kindle Scribe if...
You just want a big e-ink Kindle for a large font size.
You need a note-taking device for casual rather than professional use.
You want a tablet without the distraction of other apps.
You shouldn't buy the Kindle Scribe if...
You want an easy way to take notes and sync them to another service.
You're looking for a comfortable in-bed reading experience.
You need access to specific apps beyond the Kindle ecosystem.
The Kindle Scribe isn't necessarily the best e-ink tablet in terms of hardware, as you'll find others with faster performance, full-color support, faster refreshing, or other perks. And many can technically access the Kindle app via Android OS support. But quick, native access to Kindle e-books and Audible audiobooks (with Bluetooth-connected headphones) is something plenty of people will prioritize over the rest.
Amazon is the king of selling budget devices to consumers, making them think any cool tech is just $100-$200 away. So it's not surprising that the unpolished Kindle Scribe hasn't sold in huge numbers compared to its cheaper siblings, or to the popular Amazon Fire tablets that can do much more than just take notes. But with some software polish and key third-party partnerships, I think the Amazon Kindle Scribe could be a popular niche option with enthusiasts.
The problem in my mind is that Amazon's inability to make a profit on hardware contributed to its recent massive layoffs. In this context, I'm concerned about the company's ability to iterate on the Kindle Scribe and provide better software on this model with its limited RAM. But given Amazon takes a few years between each new Kindle generation, it's unclear when a revamped Kindle Scribe 2nd-Gen model would even arrive.
But that's a discussion for another time. In terms of whether or not you should buy the Kindle Scribe right now, I'd argue that you should take a good look at competing options if you're going to spend upwards of $400 on a productivity tablet. But depending on your needs, the Kindle Scribe may remain your best option despite its shortcomings.
This chunky e-ink tablet has low-latency note-taking on an attractive black-and-white display and the same seamless access to your favorite Kindle e-books. It doesn't have an in-depth note-taking experience yet, but we can hope Amazon engineers will improve your options over time.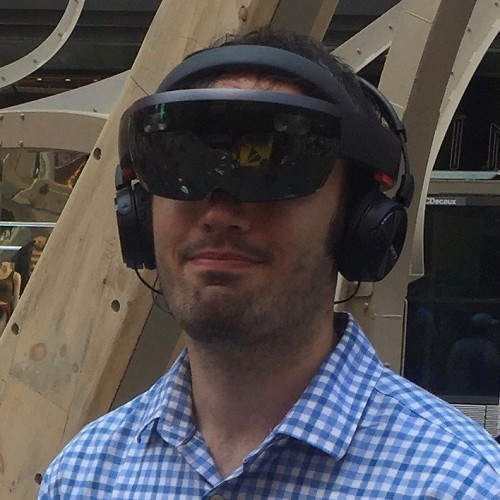 Senior Editor, VR/AR and fitness
Michael spent years freelancing on every tech topic under the sun before settling down on the real exciting stuff: virtual reality, fitness wearables, gaming, and how tech intersects with our world. He's a semi-reformed Apple-to-Android user who loves running, D&D, and Star Wars. Find him on Twitter at @Michael_L_Hicks.