Best thin cases for Samsung Galaxy S23 Plus 2023
Wrap up your S23+ in something sleek.
It's easy to overlook the Galaxy S23 Plus as it sits between the sensible base S23 and the over-the-top S23 Ultra. It's one of Samsung's most sensible models with a large 6.6-inch display and a larger battery than the base model at 4,700mAh. If you're a proud owner of this Samsung phone, a protective cover is a basic accessory that you can't skip. The well-being of your S23 doesn't require a rugged case though. You can maintain its condition with the right thin case, as long as it's got solid defenses. Lucky for you, this collection caters to those exact demands.
Slim cases for your Galaxy S23 Plus
Why you can trust Android Central Our expert reviewers spend hours testing and comparing products and services so you can choose the best for you. Find out more about how we test.
Caseology Parallax for Samsung Galaxy S23 Plus
Colors: Midnight Green, Burgundy, Matte Black
The immortal Caseology Parallax lives on and continues to provide a mix of luxury and functionality at a great price. Available in three elegant colors, this lightweight Samsung Galaxy S23+ case mixes textures in a way that is aesthetically pleasing and adds grip at the same time. Let's also not forget that is sports military-grade drop protection.
Spigen Liquid Air for Galaxy S23 Plus
Colors: Matte Black, Abyss Green
The classic Spigen Liquid Air is the ideal "little black case" for your Samsung Galaxy S23 Plus. It glides on the Samsung phone like a glove and looks fantastic. The texture adds a lot of grip and the case is pretty sturdy despite its low profile.
Ringke Onyx for Samsung Galaxy S23 Plus
Colors: Deep Purple, Dark Green, Black
Ringke takes textural designs one step further with its unique sandpaper-like Onyx case for the Samsung Galaxy S23 Plus. Available in three dark and alluring shades, the Ringke Onyx is one of the thinnest cases around. There are holes for a phone strap and the brand promises military-grade drop protection.
ESR Boost Kickstand Case for Samsung Galaxy S23 Plus
Colors: Clear, Black
ESR's Boost Kickstand Case for the S23+ comes with air gaps in all four corners to meet the military standard of shock absorption in phone cases. The strong PC material improves its sturdiness, coupled with raised edges all around for the best drop protection. You also get a very tiny kickstand that works in both portrait and landscape orientations.
TORRAS Guardian for Samsung Galaxy S23 Plus
Colors: Black, Blue, Green
The TORRAS Guardian series brings you plenty of resilience in the form of a surprisingly compact Galaxy S23+ case. The reinforced frame can absorb shocks and comes in three colorways. Meanwhile, the back has a translucent finish so you can admire your phone.
Crave Dual Guard for Samsung Galaxy S23 Plus
Colors: Red, Aqua, Berry, Black, Blush, Forest Green, Lilac, Navy, Slate
As the name suggests, the Crave Dual Guard for the Samsung Galaxy S23 Plus consists of two layers for better impact absorption. You get to choose from a mix of bright, light, and dark colors. This TPU case is slim but robust, with tactile buttons, and an anti-slip design engraved all over.
GVIEWIN Samsung Galaxy S23 Plus Case with Camera Cover
Colors: 13 assorted marbled patterns
GVIEWIN offers two versions of its razor thin Samsung Galaxy S23 Plus Case. This variant has a sliding cover for the camera, which adds a lot of protection. Even though the case is so thin and lightweight, it can withstand 10ft falls without taking damage. There are over a dozen gorgeous marbled patterns to choose from.
Teloxy Crystal Clear Samsung Galaxy S23 Plus Case
Colors: Clear
Teloxy's Crystal Clear Samsung Galaxy S23 Plus Case is made with TPU, which is a pretty sturdy plastic material. The brand promises anti-yellowing, though it is impossible for the case to stay sparkly clean and completely clear forever. Nonetheless, this is a decent clear cover for the S23+ that doesn't break the bank and offers some measures of protection.
CASETiFY Impact Case for Galaxy S23 Plus
Colors: 25 patterns to choose from
Slap on a cat meme or see-through doodles on the back of your S23 Plus while encasing it in a thin, shock-proof layer. CASETiFY's Impact Case does that and it's available in several unique designs. This case not only protects your phone, but allows you to show off your personality as well.
Case-Mate Pelican Ranger for Samsung Galaxy S23 Plus
Colors: Black, Clear
Case-Mate's hardy Pelican Ranger case for the Samsung Galaxy S23 Plus is a sleek, inky black number with a matte finish. It touts military-grade drop protection, raised edges around the cameras, and grippy sides. The scratchproof coating on top keeps the S23+ case looking shiny and new.
Speck Presidio2 Grip Case for Galaxy S23 Plus
Colors: Charcoal, Black, Coastal Blue
Prone to dropping your phone? That won't happen with the Speck Presidio2 Grip Case for the Galaxy S23+ in your hand. The case has plenty of friction thanks to its textured back and sides, so slips and falls are highly unlikely. This sleek cover also kills germs and withstands drops from 13ft. Although the hues are fairly basic, the accented buttons give it a dash of spice.
MYBAT PRO Mood Series for Samsung Galaxy S23 Plus
Colors: Holographic Leopard, Potpourri, Multi Color Daisy, Zebra
The unique MYBAT PRO Mood Series for the Galaxy S23 Plus comes in four distinct patterns, two of which are holographic in nature. Each of these covers is lightweight and compact by design with bezels jutting out around the cameras and the display for shock resistance.
Watch your Galaxy S23 Plus's waistline
While thin cases do not provide heavy-duty protection, they do provide more than enough durability for your average Joe. All of these lovely thin cases are great for your Samsung Galaxy S23 Plus and boast similar features, more or less. Pick any one that catches your eye and you'll be all set.
Both the Ringke Onyx and Crave Dual Guard are great slim cases with crowd-pleasing colors to choose from. If you want something that's slim and trim but also adds a few features to your S23+, try the ESR Boost Kickstand Case that has a very tiny stand on the back, or the beautifully marbled GVIEWIN Samsung Galaxy S23 Plus Case with Camera Cover that has a sliding lid to safeguard the phone's lenses.
Feeling lost? The basic black Case-Mate Pelican Ranger is easy on the eyes and checks all the right boxes. You can use the S23 Plus's wireless charging features without a hitch and impressively, the cover can withstand falls from a stunning 15ft height.
Looking for something bright and different? The holographic coat of paint on the MYBAT PRO Mood Series is sure to scratch that itch of yours. On the other hand, if you want a more mature look, go for the evergreen Caseology Parallax for your Samsung phone. In all of its durable and elegant glory, the Parallax case is one of the best cases for the Samsung Galaxy S23 Plus.
Since these thin cases don't add much to your Samsung phone, they also don't end up doing a whole lot in terms of protection. No matter what case you settle on, be sure to grab a robust screen protector to go with it. While your thin case won't do the job of a heavy-duty cover, the screen guard will definitely work diligently to protect your phone's display.
Sign up for Black Friday email alerts!
Get the hottest deals available in your inbox plus news, reviews, opinion, analysis and more from the Android Central team.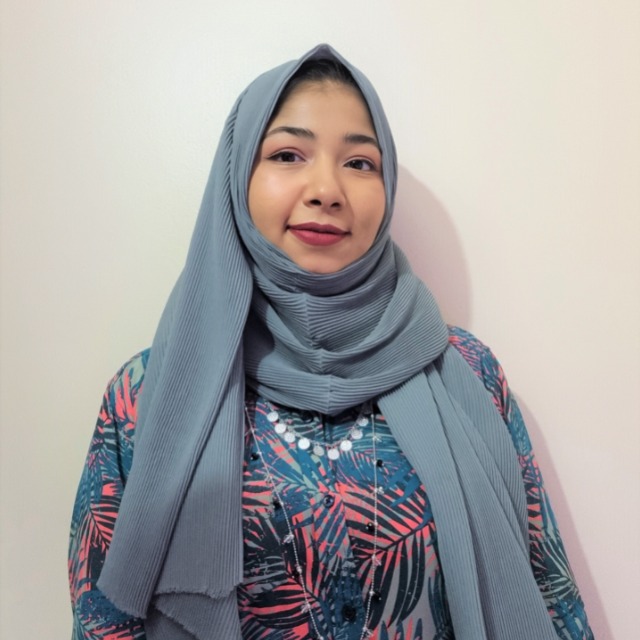 Editor — Accessories, speakers, and tablets
Namerah enjoys geeking out over accessories, gadgets, and all sorts of smart tech. She spends her time guzzling coffee, writing, casual gaming, and cuddling with her furry best friends. Find her on Twitter @NamerahS.