T-Mobile 5G: Everything you need to know
T-Mobile and 5G go together like PB&J.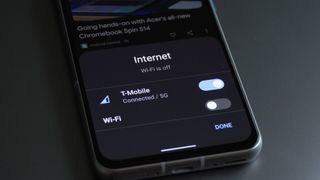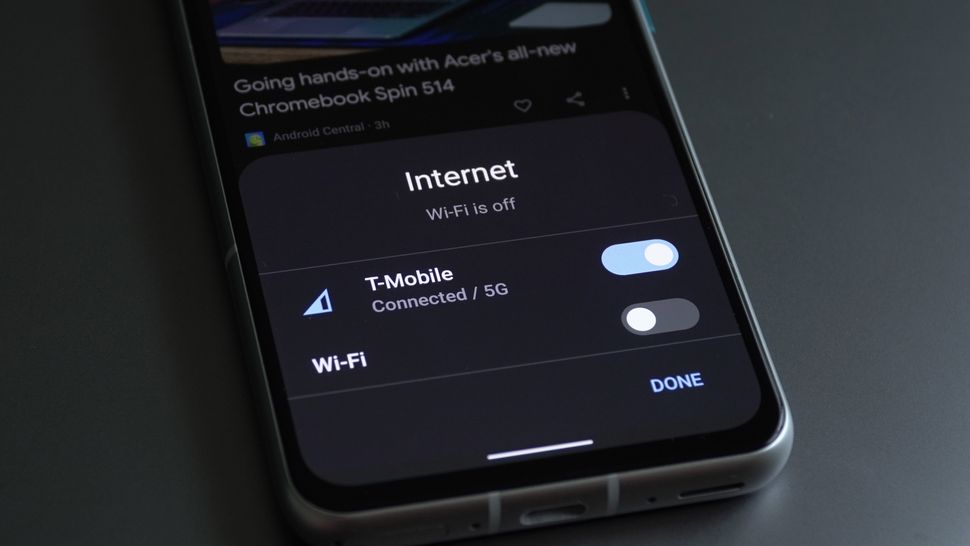 (Image credit: Samuel Contreras / Android Central)
T-Mobile launched its first 5G network back in 2019, and they've been one of the leaders in 5G ever since. The "un-carrier" currently has Extended Range 5G that covers over 300 million users across 1.9 million square miles, way more than any of their competitors' networks. Now T-Mobile is focused on expanding their Ultra Capacity 5G network, which is set to deliver exceptionally-fast speeds to millions of people by the end of 2023.
With a strong lead in coverage and the capacity to keep improving, T-Mobile is in a strong position to maintain its leadership in 5G for many years to come. If you want to learn more about the capabilities and availability of T-Mobile's 5G, you've come to the right place.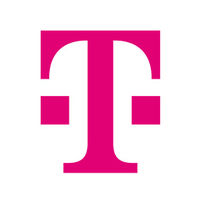 T-Mobile 5G: Starting at $45/month
If you want access to the world's largest 5G network, T-Mobile is the carrier for you. Nationwide 5G coverage is available with all data plans, plus you could get perks like advanced spam-blocking, mobile hotspot, and even a free subscription to Netflix on select plans.
Do I have 5G coverage on T-Mobile?
Why you can trust Android Central Our expert reviewers spend hours testing and comparing products and services so you can choose the best for you. Find out more about how we test.
Most people that have T-Mobile have 5G coverage with the carrier's low-band network, built on its 600MHz band n71 spectrum. T-Mobile calls coverage on this band Extended Range 5G. Reclaimed from broadcast TV, Extended Range 5G has allowed T-Mobile to upgrade its existing towers with 5G equipment and provide the same level of coverage people have come to expect from 3G and 4G.
T-Mobile states that it already covers 323 million people with Extended Range 5G, with Ultra Capacity available to over 250 million people. With a large number of urban and suburban areas now covered by the faster Ultra Capacity network, T-Mobile customers are starting to see massively improved speeds. T-Mobile has also upgraded its network to standalone 5G, which means your phone doesn't need to connect to an LTE network to then connect to 5G.
T-Mobile has also been able to use carrier aggregation in some areas to improve performance even more. Carrier aggregation uses two bands simultaneously to create a higher-speed connection than would be possible on a single band.
The best way to know if you're covered is to check the T-Mobile coverage map. T-Mobile also shows the places where it has Ultra Capacity 5G on its map, so you can get a good idea of what kind of speeds will be available to you.
Will my phone work with T-Mobile 5G?
For the most part, all of the best Android phones will work with T-Mobile's 5G. With T-Mobile's growing 5G coverage and plenty of new phones with 5G support, if you're buying a new phone, it should have 5G.
To be sure you get the best possible results from T-Mobile's network, make sure your new phone supports both band n71 and band n41. Most newer 5G phones, including those from Samsung, Google, and even Apple, will support the full network. OnePlus phones with 5G also work best on T-Mobile, including the cheaper Nord phones.
T-Mobile is using the 2.5GHz spectrum it got from Sprint to bolster its own 5G network and, to do so, has taken the Sprint 5G network down.
Older devices like the Galaxy Note 10+ 5G or OnePlus 7T Pro 5G will not be getting an update to support T-Mobile's 5G. That being said, those still hanging on to a Sprint plan with a newer T-Mobile compatible phone do get 5G access.
Does my T-Mobile plan come with 5G?
All T-Mobile plans come with 5G access, which is great since some of the best cell phone plans you can get use the T-Mobile network. T-Mobile makes no distinction between its networks, so any customer with a compatible phone should be able to access it.
It is worth noting that customers with premium data on a Magenta plan will be prioritized in crowded areas. This has also carried over to T-Mobile Prepaid and MVNOs such as Mint Mobile, Ultra Mobile and Google Fi. T-Mobile has also enabled 5G on all Sprint plans.
Previously under the Sprint umbrella, Boost Mobile is now owned by Dish and is transitioning its customers to the new T-Mobile network, with the goal of eventually moving all of its customers to its own standalone 5G network.
What tech is T-Mobile using for 5G?
5G comes in several different forms, with a variety of results depending on what resources a carrier can throw at it. T-Mobile started with high-band 5G on 28Ghz and 32Ghz bands.
With this network, T-Mobile should be competitive with what Verizon and AT&T have been doing once the network has more time to mature. This high-band deployment should be capable of very high speeds, but building penetration and coverage are much more limited than what we're used to with 4G.
T-Mobile launched a 600Mhz, low-band, Extended Range 5G network in December of 2019. With new equipment, T-Mobile was also able to update its 4G LTE service on the same tower. AT&T and Verizon have also deployed low-band 5G networks with similar coverage capabilities.
Of course, there's Sprint's 2.5GHz spectrum. T-Mobile has more than 160MHz of spectrum at 2.5GHz in the top 100 US markets and has already shut down Sprint's 5G network to create its Ultra Capacity 5G built on the same spectrum. T-Mobile has been expanding band n41 utilization with carrier aggregation using two chunks of 2.5GHz spectrum for 5G.
On August 4, 2020, T-Mobile launched its standalone 5G (5G SA) network. 5G SA can work alone without devices needing to connect to an older, less efficient LTE network first. Previously, 5G phones required this existing infrastructure to work properly.
Functionally, this is essentially the same network as before with some nice improvements. According to T-Mobile's announcement, 5G SA improves coverage by 30%, since phones will no longer need to connect to a mid-band LTE signal that doesn't reach as far a 5G at 600MHz.
While there were still many improvements with non-standalone 5G compared to LTE in speed, the 5G network was held back. T-Mobile estimates a 40% improvement in latency thanks to the switch, which should help data access be much more immediate.
What is T-Mobile Connect?
T-Mobile Connect is simply a low-priced phone plan with access to the 5G network. Plans are offered at $15 per month for unlimited talk and text with 2.5GB of high-speed data.
There is also a $25 per month plan with 6.5GB of data. Interestingly, the plan is set to grow as usage does by increasing the data allowance by 500MB a year for five years. This is by no means a huge amount, but for a low-income family, this can be a lifesaver.
These plans are available on T-Mobile prepaid.
Is T-Mobile 5G worth it?
On T-Mobile, it comes down to if you want the phone because there is no current separation of plans. Most new phones you can buy for T-Mobile support 5G, so most new T-Mobile customers and upgrading existing customers will be using the network. If you're looking for a good reason to upgrade your phone, 5G will offer much improved speeds in many places.
While 4G LTE will continue to be fast enough for many people so if you're happy with your speeds, there's no rush. Most new phones on T-Mobile, even the cheap ones, are 5G compatible now so when you're ready for an upgrade, 5G will be waiting.
What are the best T-Mobile 5G phones?
Get the Android Central Newsletter
Instant access to breaking news, the hottest reviews, great deals and helpful tips.
When Samuel is not writing about networking or 5G at Android Central, he spends most of his time researching computer components and obsessing over what CPU goes into the ultimate Windows 98 computer. It's the Pentium 3.