5 reasons you should buy a pair of noise-canceling wireless earbuds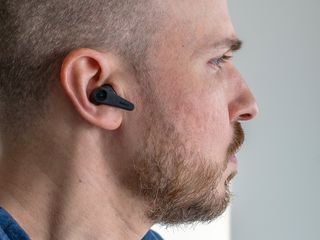 (Image credit: Ted Kritsonis / Android Central)
You used to have to pay more to find good true wireless earbuds that also supported active noise cancelation (ANC), but that's no longer the case. ANC is fast becoming a staple feature on more affordable pairs of wireless earbuds, putting it within reach of more and more pairs of ears.
It's not enough to just throw it on a spec sheet and market it as some cool addition. It has to work well, and the industry has finally reached a tipping point where it does so more often than not. Things like fit, comfort, and audio engineering still make a huge difference in performance, but when those things are ideal, blocking outside noise feels all the more satisfying. They're not all created equal, of course, but there are five key reasons why there's never been a better time to give them a try.
You have more choices now
I already alluded to this in the intro, but it bears repeating because of the facts involved. There is a sliding scale involved, and it's evident when you have the luxury of listening to ANC performance in a wide variety of earbuds, as I have. Vendors first experimented with noise cancelation in over-ear headphones. I remember trying my first circa 2006, but it took much longer to apply the technology to wireless earbuds because of the limited real estate available.
Ironically, Bluetooth headsets laid the groundwork, given they had to pick up a wearer's voice from a further distance than a typical cell phone would. Microphones play the central role in canceling out ambient noise while amplifying voices to make conversations clearer in wireless earbuds. Generally speaking — with few exceptions — good ANC performance usually means good call quality.
The good news is there are great options at various price ranges. If you want the best of the best, the Bose QuietComfort Earbuds and Sony WF-1000XM3 lead the pack. However, you can still get solid blockage for less money from the likes of the Anker Soundcore Liberty Air 2 Pro and Samsung Galaxy Buds Pro. It's not even uncommon to find a pair offering ANC for under $100. They may not do as well drowning out higher frequency sounds but should be just fine at muffling low-frequency noises. That could be a major help working from home with loud kids or enjoying music or an audiobook without caring about what's happening away from your ears.
They sound better with each iteration
None of the technical advancements would matter if earbuds weren't sounding better. The biggest problem, at least initially, was how to increase the bass response to better balance out the mids and highs. The key to that has always been finding the tightest seal for your ears by using the best ear tips available. Or you could get third-party ones to help in case you needed a certain size that didn't come in the box.
When earbuds first started coming out with noise cancelation, they sometimes affected audio playback by slightly muffling the music you were listening to as well. That's now been reversed, where you can expect the same, if not better, audio quality when using the feature. And since the sound itself is getting better, too, it's a win-win situation.
This is especially evident at varying price points. When you want something really good, like the Sennheiser Momentum True Wireless 2, you get premium audio fidelity with noise cancelation included. Those earbuds aren't the best at drowning out noise but are still adequate and sound great. Just the same, cheap wireless earbuds are getting more sophisticated, and that also means improved noise cancelation when they include it as a feature. There are even AirPods clones that fall in the same pattern of innovation.
Another element that can't be understated is the app support — at least when earbud vendors have one. The apps offer customization, sometimes for noise cancelation, but also an equalizer to adjust the soundstage or offset whatever the default tuning is for the sound out of the box.
They can literally go anywhere with you
This is a matter of both portability and durability. True wireless earbuds have always offered the ultimate in portability. Place the earbuds in their case, put the case in your pocket or bag, and that's it. The only real concern is whether or not you fear misplacing or losing one of the earbuds.
When they're comfortable, you can wear them for most of the day and not really notice. Ambient modes do the opposite of ANC by piping in background noise to keep you aware of your surroundings. That's great for workouts or runs where it may be safer to hear what's happening outside. But if you're in a workout, yoga session, or just concentrating on getting a job done, there's nothing like drowning out the ambient sound to stay focused.
Some earbuds come with higher levels of water and sweat resistance, making them ideally suited for active scenarios. ANC isn't a guarantee in all of those cases, but when it is, it's like having the best of both worlds. And the best part is that the two are no longer premium features exclusive to higher-priced buds. You can very easily find mid-range and affordable pairs that can do both.
You get a more stable connection
This is a big one, and it's easy to see why. True wireless earbuds essentially have two ways to connect when paired with a phone or other device. One is to pair the device with one of the earbuds (usually the right) and then have it connect directly to the other bud to finish the effective daisy chain. The other is to have each earbud connect to the device independently and then form a synchronized connection between them.
It's hard to tell if one is much better than the other, but Bluetooth 5.0 and 5.1 helped the cause by expanding the range and enabling headphones to connect using Bluetooth Low Energy for improved battery life. It also allows two sets of headphones to simultaneously connect to the same device, which is great if you want to listen to music through your earbuds with noise canceling on, while someone else at home prefers to use a small speaker or their own headphones.
Bluetooth 5.0 or later is common on earbuds these days, regardless of price, but you may still hear random dropouts or hiccups. It's not always clear why they happen, other than that the connection between devices and earbuds are sometimes sensitive to barriers or things getting in between. That's more a Bluetooth issue, but your mileage may vary from one pair of earbuds to another. Thankfully, those instances look to be declining as connectivity continues to get better.
You may actually help your hearing
Volume levels are always subjective when it comes to playing any audio through one's ears, but the dangers of going too loud for too long aren't in doubt. Noise cancelation can serve to benefit your auditory health in the long run because drowning out loud noise around you lets you lower the volume rather than raising it to hear your content over everything else. Noise-induced hearing loss is a slow roll, and the more you crank up the volume each time you put on a pair of earbuds, the more you may chip away at your hearing ability over time.
In most cases, ANC is designed to reduce or eliminate low-frequency sounds that might be common around you. They could be a running engine on a vehicle, a fan in a nearby room, or the dishwasher or washing machine. Those sounds aren't going to be as damaging as having to listen to a jackhammer or power drill for hours on end, but they probably still force you to raise the volume to cancel them out. Noise cancelation deals with that more effectively and without having to boost volume levels.
Then you have other challenging situations, like screaming kids, sirens, voices from TV shows, loud music from somewhere close, and on and on. You could get mixed results with those, depending on how well the earbuds mask those sounds, but at the very least, you do get some protection from them, helping you avoid reaching for the volume level to cancel it out.
Lend yourself an ear
There are probably more than just these reasons to consider noise-canceling earbuds, but the point is that they've improved a lot in just the last few years. What was once a niche or novelty category as little as four years ago has become a huge part of the headphones business today. That also includes the features that come with them and why the best wireless earbuds are laden with a solid mix of performance and features.
The demand for better noise cancelation is only increasing. Jabra was the first to add it to an existing pair of earbuds through a firmware update with the Elite 75t, while vendors big and small keep pushing the envelope to make the feature more dynamic. Bose offers 11 different ANC settings in the QuietComfort 20 earbuds for extra customization. They aren't going to be outliers for long because noise cancelation will be a competitive battleground unto itself going forward.
Sign up for Black Friday email alerts!
Get the hottest deals available in your inbox plus news, reviews, opinion, analysis and more from the Android Central team.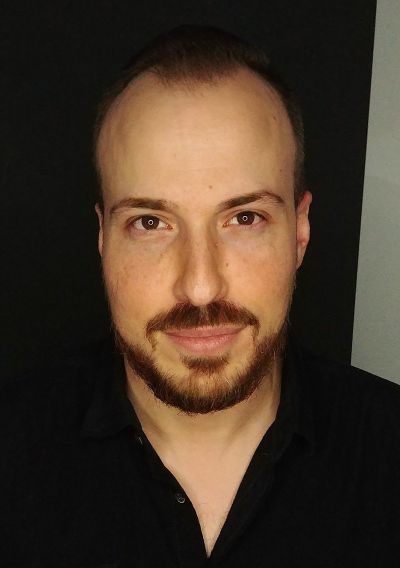 Contributor, Audio Reviewer
Ted Kritsonis loves taking photos when the opportunity arises, be it on a camera or smartphone. Beyond sports and world history, you can find him tinkering with gadgets or enjoying a cigar. Often times, that will be with a pair of headphones or earbuds playing tunes. When he's not testing something, he's working on the next episode of his podcast, Tednologic.