Which color Samsung Galaxy S22 should you buy?
There are plenty of Galaxy S22 colorways to choose from. Which will you go with?
The Samsung Galaxy S22 has an eye-catching design, especially the Galaxy S22 Ultra with its S Pen. But how much (or how little) of that design you show off depends on which color Samsung Galaxy S22 you buy. This year's green may be the best shade Samsung has given us since 2015's S6 Edge, and we have two drastically different shades of pink between the S22/S22+ and the S22 Ultra. You can only rock one phone color, though, and now's the time to pick which color you'll go for.
A rainbow of Galaxy S22 colors to choose from
Why you can trust Android Central Our expert reviewers spend hours testing and comparing products and services so you can choose the best for you. Find out more about how we test.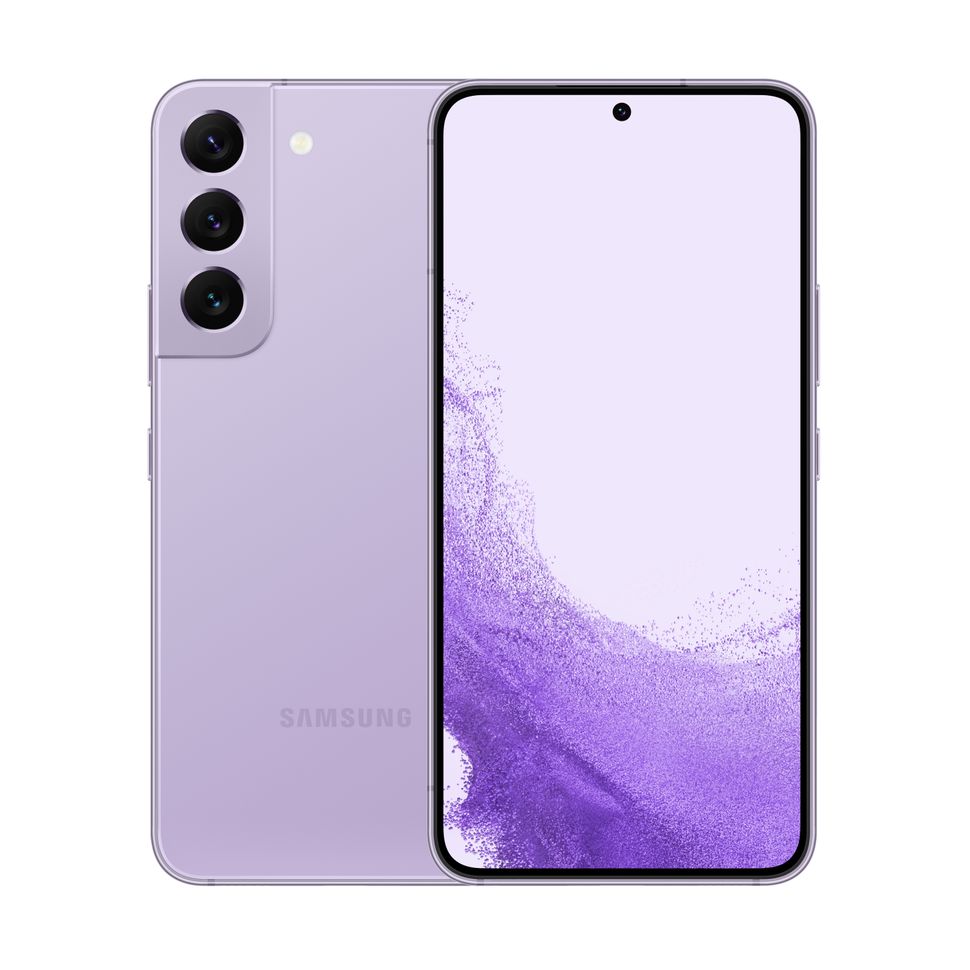 If you waited to get the Galaxy S22, now might be a good time to snag one, as you can treat yourself to the new Bora Purple colorway. Like the green, this color will shift nicely slightly depending on how the light hits it.
Finally, a good green!
Last year's "olive" colorway was replaced by a more vibrant, lively green that also outshines the Galaxy Z Fold 3's Phantom Green. This naturally stunning shade will turn heads and make onlookers green with envy as you show off your darling new flagship. Available for all sizes, this is the color to get for the Galaxy S22 series.
Dark cherry bomb
This colorway fixes the mistake Samsung made with the Galaxy Note 20's Mystic Bronze colorway. Rather than giving this supersized phone a tan, it leans more toward cherry for a delectable shade. However, we're sincerely bummed we aren't getting this color for the regular S22, as the Burgundy melds between pink and purple, depending on the light.
Phantom Black Samsung Galaxy S22, S22+, and S22 Ultra
Everything goes with
We normally don't recommend black phones because everything comes in black, but the Phantom Black Galaxy S22 is black done right. It shines in a great graphite gray in the light, but it fades into inky obsidian when in the shadow. Phantom Black is tall, dark, and handsome, and we're ready to ask it for a dance.
Phantom White Samsung Galaxy S22, S22+, and Ultra
Pristine prestige
We know what you're going to say: white shows everything. Every speck of dust, every smudge of fingertip oils, and every teeny tiny scratch or scuff. So does every phone color! Phantom White is still a worthwhile colorway because it offers a neutral canvas for bold-colored bumpers, trendy translucent cases, or your collection of PopSockets.
Pink Gold Samsung Galaxy S22 and S22+
Mary Kay Pink
This shade of semi-tan, semi-pink will undoubtedly appeal to some users as it's one of the brighter options of the bunch. It lacks the two-tone design that other colorways feature and some may appreciate that it's not as flashy with its presentation. The closest shade we can compare it to is Mary Kay Pink, like a sun-faded decade-old Mary Kay Cadillac.
Sky Blue Samsung Galaxy S22, S22+, and S22 Ultra
Best custom color
This is the colorway we wish had come to the Galaxy S21 last year, but we're pleased as punch to see it for the S22 series. A soft sky blue that's slightly bolder than the S20's Cloud Blue pairs perfectly with a silver camera housing and bumper to produce a striking look. And Galaxy S22 Ultra buyers, this comes with a Sky Blue S Pen!
Violet Samsung Galaxy S22 and S22+
On trend
This isn't exactly the Very Peri Pantone Color of the Year, but it's darn close and borrows almost the exact same colorway as the Galaxy S21, meaning we can skip the Pink Gold and get something much more appealing instead. This violet also matches the Galaxy Buds 2 and Buds Pro for a coordinated look.
Red Samsung Galaxy S22 Ultra
I like 'em fiery
This almost Fiesta Red colorway is exclusive to the S22 Ultra. Brassy and bold, this colorway will draw the eye of everyone you come across, especially with that matching S Pen. Pair this with a red case like the Poetic Guardian or Supcase UB Pro to take the look over the top and go full showboat.
Graphite Samsung Galaxy S22, S22+, and S22 Ultra
Soft silver
This Graphite colorway isn't nearly as dark as past Graphite Galaxy phones, which is a very, very good thing. This more gunmetal grey is understated without being boring black, with a soft sheen and a refined look. It'll still feel boring to some, but the hue and finish here help Graphite shine.
Cream Samsung Galaxy S22 and S22+
Upgraded from A-series
This softer, creamy yellow starred on several A-series phones in 2021, but it looks quite fetching on the S22 and S22+ with the silver camera/bumper color. It would've been very easy for this to look terribly gauche if they'd opted for the Rose Gold bumper used in the Violet colorway.
Go green with the Galaxy S22 — literally
First things first: Galaxy S22 Ultra buyers, the S Pen is a black stylus with only the button/stem matching your colorway unless you buy a custom S22 Ultra color from Samsung, which all have black clickers and colored stems/tips. We apparently don't get full-colored S Pens anymore.
Color has meaning, and there's nothing worse than getting stuck with one that's boring for the next two or four years. The color selection this year for the S22 line is much more consistent across models than the Galaxy S21 colorways, and custom colors allow up to get a little more vibrance without relying solely on cases. For the Galaxy S22 and S22+, the hands-down winning colorway embraces a cool, natural palette.
However, maybe you're in the market for something lighter and more royal. Well, fortunately, Samsung recently launched a new Bora Purple colorway that literally doubles down on the purple ("Bora" means "Purple" in Korean). It's a pretty sleek hue, and the camera housing even shifts its color a bit depending on how the light hits it.
Purple is the color of royalty, so wear this color proudly! Of course, there's no doubt it'll also go well with some of the Galaxy S22 cases if you want to protect your precious purple phone.
Among the custom colors, the Sky Blue and Violet look very, very appealing, almost more so than the green, but it being exclusive to Samsung.com means it'll be unavailable to millions and millions of users who will be buying/upgrading phones through their carriers.
Burgundy is exclusive to the Galaxy S22 Ultra
The Galaxy S22 Ultra's burgundy is the pink/purple I wish the regular S22 received, but at least Ultra users will enjoy this delectable hue. It's giving me flashbacks to the LG Chocolate (in a good way). After seeing how well you can dress it up or down with clear/accent cases or even just letting the burgundy camera module shine alongside regular purple, red, and black cases, we can wholeheartedly endorse this colorway for fashion-forward Galaxy fans. It's not the Very Peri Pantone Color of 2022 — Samsung's Lavender S21 and Z Flip 3 were ahead of the colorful curve — but it can play well with a variety of cool and warm tones for a unique look.
Get the Android Central Newsletter
Instant access to breaking news, the hottest reviews, great deals and helpful tips.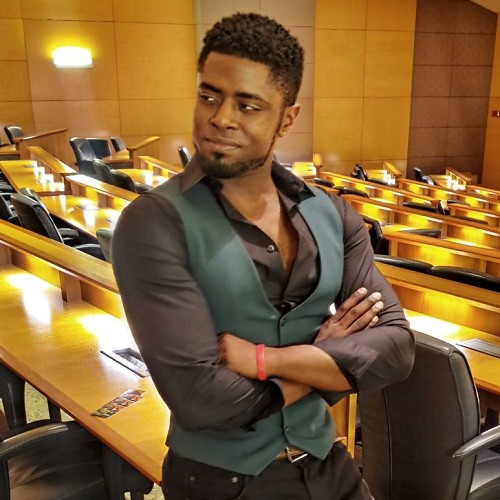 Derrek is a long-time Nokia and LG fanboy who loves astronomy, videography, and sci-fi movies. When he's not working, he's most likely working out or smoldering at the camera.