Ranking the 9 best Garmin Prime Day 2023 watch deals
Some great Fenix, Epix, Forerunner, Venu, Instinct, and Vivoactive watches are up to 52% off, through the end of July 12.
Our Garmin Prime Day deal ranking
As part of a Prime Day 2023 deal of the day, 9 Garmin watches are on sale today only, July 12. Garmin sells a dozen different kinds of watches at any given moment, making it hard to know where to start or how much to spend. So as someone who's reviewed or tested nearly a dozen Garmin watches, I'm here to help you decide.
Objectively, the "best" Prime Day Garmin watch deals are the Garmin Fenix 7S Sapphire Solar and Garmin Epix Gen 2 (both $300 or 33% off, a massive discount!), but these flagship Garmins are already so pricey that you still might not be able to afford them. So for the best deals, I'm trying to focus on the best price-to-value ratio, based on my experience with them.
Garmin Forerunner 745
I'll start at the top of my ranking list with the Garmin Forerunner 745, currently the lowest price we've ever seen at $279 ($220 off). It's kind of the forgotten step-child of the Forerunner lineup, but it's actually newer than the popular 945 and has a lot of upside for runners and triathletes. Aside from a week-long battery that's a little shorter than newer Forerunners, it still holds up surprisingly well years after launch.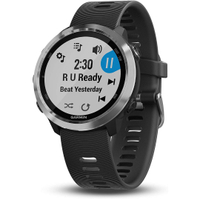 1. Garmin Forerunner 745: $499.99 $279.99 at Amazon
For over $100 less than the 255 Music, you get nearly all the same running software, music storage, Body Battery, suggested workouts, and other perks, with a fancier Gorilla Glass DX display to fight off sunlight. It's missing multi-band GPS and HRV status, but most runners can do without both.
Garmin Venu Sq Music
Next, let's go to the cheap (for Garmin) end of the spectrum. The Garmin Venu Sq is also at its lowest deal price of the year for Prime Day: $120 ($130 off). Lighter, thinner, and more mainstream-looking than your typical Garmin, the aluminum Venu Sq has a 6-day battery, LCD display, and the core Garmin training suite.
It's not as long-lasting or bright as the AMOLED Venu Sq 2, but you're saving $180 compared to that. Getting this for over half off is like paying for a cheap Amazfit with much better software or a Fitbit without needing to worry about a Premium subscription.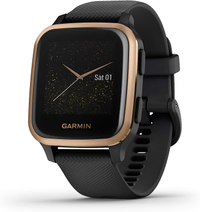 2. Garmin Venu Sq: $249.99 $129.99 at Amazon
Trust me when I say that entering into the Garmin ecosystem is rarely this affordable. The casual, stylish Venu Sq Music will let you try out Garmin's training plans without overcommitting on price or weighing down your wrist with something bulkier. It's certainly a last-gen option, missing some useful Garmin tricks; so if that's a concern, upgrade to the Vivoactive 4 or Venu 2 for a bit extra.
Garmin Venu 2
Third on my list is a more recent and cutting-edge Garmin: the Garmin Venu 2. Sitting at a cool $249 (37.5% off), this is my first Garmin Prime Day deal that came out relatively recently and won't feel like a last-gen compromise.
You can buy its gorgeous AMOLED in two sizes: 1.1-inch or 1.3-inch, and the stainless steel bezel gives it a sleeker look than most plastic-only Garmins. The Venu 2 is really tailored towards all-around athletes, with the option to create custom workouts and see thousands of animated exercise types on your wrist to guide you. And it'll last 11 days per charge or 22 GPS hours of non-stop tracking.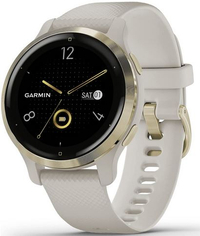 3. Garmin Venu 2 and 2S: $399.99 $249.99 at Amazon
Track your heart rate, respiration, blood oxygen, stress, sleep, intensity minutes, and more at any given time. Our Venu 2 reviewer called it a "fantastic smartwatch priced out of its league," but at $150 off, that caveat no longer applies.
Garmin Vivoactive 4
Now for another Garmin oldie that used to claim our top spot for the best fitness smartwatch: the Garmin Vivoactive 4 and 4S, which at $169.99 are 48% off for Prime Day. Like the Venu 2, the Vivoactive 4 has all of the core Garmin software, NFC support, and a stainless steel bezel for a more upscale look than most Garmin watches. If you can accept the downgrade from AMOLED to memory-in-pixel, it's still a popular device with longtime Garmin fans.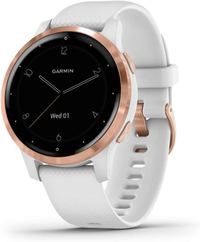 4. Garmin Vivoactive 4 and 4S: $329.99 $169.99 at Amazon
8-day battery life, tap-to-pay, music storage, two size options, 20 preloaded sports apps, and all the main training tools for before, during, and after a workout all make the Vivoactive 4 a compelling option. Our reviewer called it "an ideal option for those who want more than a basic activity tracker, but don't want to spend a fortune on...features they won't use."
Garmin Fenix 7S Sapphire Solar
Okay, now we can talk about saving a bucket-load of money on the Garmin Fenix 7S Sapphire Solar ($300 off). I haven't personally tested this model because, well, I'm short on buckets of cash. As for why it's so expensive, it has a Sapphire Glass touchscreen with solar recharge that helps it last as long as the Instinct 2 Solar (without the downgrades); it has the most advanced full-color mapping tools, plus all the cutting-edge Garmin software; and a stylish titanium case. You'll almost never see the price dip this low.
It's more packed with features than the Garmin Forerunner 955 Solar, has comparable battery life, and has seriously upgraded materials. That costs $600, the same price as the 7S Sapphire Solar during Prime Day. So if you were thinking of spending that much anyway, why not upgrade? Otherwise, only the most hardcore runners, cyclists, mountaineers, skiers, or other pro athletes really need Fenix-level software.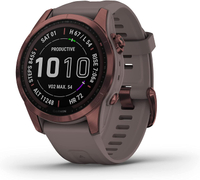 5. Garmin Fenix 7S Sapphire Solar: $899 $599 at Amazon
Thanks to tools like real-time stamina, ski power, MTB Grit and Flow, performance metrics, Nextfork and Skiview maps, and a ton of other niche software not available on cheaper Garmin watches, the Fenix 7S Sapphire Solar will be worth the price to top-tier athletes that want proper analytics and guidance.
Garmin Epix Gen 2
At the same price, you have the Garmin Epix Gen 2 ($300 off). Frankly, I'd call this a more accessible version of the Fenix 7S because it has a gorgeous, high-res AMOLED display instead of battery-saving MIP but still lasts 16 days or 42 GPS hours. And it has virtually all of the same software tricks. The only downside is that it comes in one massive size, built for larger wrists. If you can handle the extra 18g of weight, I'd recommend it; I just personally prefer my Garmin watches a bit lighter.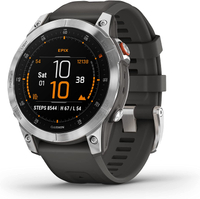 6. Garmin Epix Gen 2: $899 $599 at Amazon
You'll never deal with FOMO as a Garmin fan once you get your hands on the Epix. It throws every Garmin fitness trick and the kitchen sink at you, paired with a high-quality display. The only thing it's missing is "smarts" like a mic and speaker to make it more like a traditional smartwatch.
The other Prime Day Garmin deals
As for the rest of the Garmin Prime Day 2023 deals, I don't have quite the same enthusiasm for them, so I'll run through them quickly.
7. Garmin Instinct Solar: $199 ($150 off): This is an excellent deal compared to the $450 Instinct 2 Solar, to be sure. It can still last an epic 54 days if you get a few hours of sunlight a day, or 38 GPS hours. But it's missing core tools like training effect, recovery time, VO2 Max, suggested workouts, Garmin Pay, and so on. Without them, the software suite feels a little too empty.
8. Garmin Instinct: $149 ($100 off): This is close to the lowest we've seen on an Instinct watch, but it's the non-Solar version and really doesn't have much in the way of features to recommend it except for its durability. If you want a watch this bulky, you should at least get an upside of better battery life.
9. Garmin Vivosmart 4: $79.99 ($50 off): The cheapest Prime Day option, the Vivosmart 4 isn't that different from the newer Vivosmart 5, so it's worth considering at least if you need a cheap fitness tracker that's so light, you'll barely feel it on your wrist. But its screen is truly minuscule, and this tracker also doesn't have training effect or recovery time recommendations, which I consider to be a vital part of what makes Garmin special.
Bonus: Garmin Edge 1030 Plus: $299 (50% off): I'm no cyclist, and this isn't a watch. But if you're looking for a cycling computer, the Edge 1030 Plus is generally considered one of the best options available, and this is once again the lowest price we've seen on it.
Turns out Prime Day 2023 was a great deal event for Garmin fans! Not all of the best Garmin watches from recent years got a major discount, but I've tried to highlight the models that have stood the test of time and should give you plenty of value for your future training plans and fitness goals.
More Prime Day 2023
Get the Android Central Newsletter
Instant access to breaking news, the hottest reviews, great deals and helpful tips.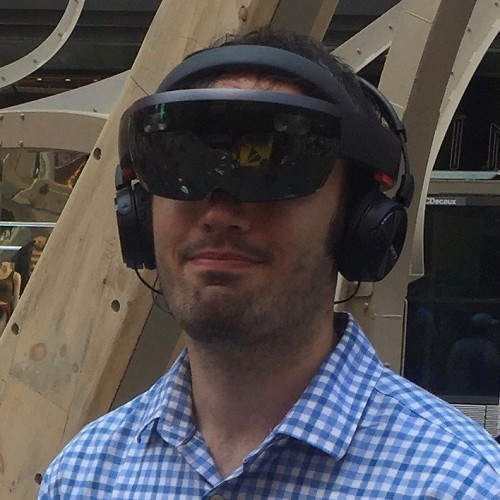 Senior Editor, VR/AR and fitness
Michael spent years freelancing on every tech topic under the sun before settling down on the real exciting stuff: virtual reality, fitness wearables, gaming, and how tech intersects with our world. He's a semi-reformed Apple-to-Android user who loves running, D&D, and Star Wars. Find him on Twitter at @Michael_L_Hicks.