The Garmin Forerunner 955 provides a veritable ton of data for runners and cyclists, guiding you before, during, and after an activity with all the personal information and trends you could ever want. It's certainly more of a fitness watch than a health-tracking watch, and you can turn to the Forerunner 255 to get most of the same perks for cheaper. But if you're already spending hundreds on a watch that'll last you years, you'll absolutely want to consider spending just a bit more.
Pros
+

Durable battery life

+

Ultra-accurate GNSS tracking

+

Training readiness and real-time stamina

+

Full-color mapping

+

Dozens of rare sports modes
Cons
-

Thick plastic design

-

Solar upgrade may not justify cost

-

No new health sensors
Why you can trust Android Central Our expert reviewers spend hours testing and comparing products and services so you can choose the best for you. Find out more about how we test.
For years, Garmin reserved its cream-of-the-crop features for its most expensive watches; if you couldn't afford a Fenix or Epix, the Forerunner 945 was the best alternative most could afford, but even then it was expensive and heavy for a somewhat limited upside.
With the Garmin Forerunner 955, your impression of it will depend entirely upon which Garmin watches you frame it against. It easily crushes its predecessor for sheer number of software upgrades, stealing features that the Fenix lineup used to horde for itself.
For Garmin devotees used to cheaper models, they'll compare the 955 against the more affordable Garmin Forerunner 255, which I praised as a near-perfect runner's watch despite its lower price point. The Forerunner 955 and 255 share about 90% of their features, have near-identical looks and weights and target the same audience.
Unsurprisingly, I found the Forerunner 955 just as excellent as the 255, with just a few more reasons to like it. If you compare the Forerunner 255 Music against the non-solar 955, they're only $100 apart, too. So in testing the 955, I realized that the best way to frame this Garmin Forerunner 955 review is to directly compare it against the other watch that most runners will think to buy instead.
So while I will judge the Forerunner 955 on its own merits, I'll also attempt to use this space to share where the 955 pulls away from the 255, and whether or not you'll care enough about those features to spend the extra cash.
Garmin Forerunner 955 price and availability
The Garmin Forerunner 955 shipped in June 2022 in two versions: Solar and non-Solar. The standard 955 costs $499.99, while the Solar panel model costs $100 more. You can find both models on various retail sites, including Amazon and Best Buy. Both watches come in two finishes: Black and Whitestone.
Hardware, sensors, and design
Most Garmin watches are, by design, fairly outsized and not especially attractive, favoring a serious enthusiast aesthetic. Still, some do a better job of catering to runners with smaller wrists than the Forerunner 955, which only comes in one bulky size.
At 53g or 1.87oz, it's actually quite light proportionally to its display size, since that number includes both the case and strap. Many fitness watches have advertised weights in the 30s or 40s that conveniently omit the watch band's weight, which will add an extra 10g at least.
I ran (er, ran then walk-jogged) a marathon wearing the Forerunner 955, and while another watch might have felt less noticeable, its weight is something you can easily ignore once you get into the zone. In other words, if you've used a Garmin Forerunner model in the past, this won't feel that different.
The main issue, which I also experienced with the Forerunner 255, is how thick the newest Forerunner generation is. That watch measures 12.9mm thick, while the 955 adds an extra 1.5mm, making it nearly as noticeable as the behemoth Galaxy Watch 5 Pro. Even Garmin fans may find this voluminous plastic watch sticking out from their wrists a bit too much for their tastes, whether aesthetically or physically.
I see this as a great option for runners and cyclists who keep their arms in a fixed, rigid position. For swimming or cross-training exercises where you bend your wrist, the thickness seems to work against it. So despite the 5ATM water resistance and triathlete software, I'm not sure I'd recommend this when you can find something more aerodynamic. At the very least, you might want to consider the Forerunner 255S instead, which measures just 12.4 inches thick and weighs a comfortable 39g.
Swipe to scroll horizontally
| Category | Garmin Forerunner 955 |
| --- | --- |
| Materials | Fiber-reinforced polymer |
| Display | 1.3-inch (260x260) memory-in-pixel with Gorilla Glass DX |
| Bands | 22mm (industry-standard) |
| Dimensions & weight | 46.5 x 46.5 x 14.4mm |
| Sensors | GPS, GLONASS, GALILEO, HRM, barometric altimeter, compass, gyroscope, accelerometer, thermometer, SpO2 |
| Connectivity | Garmin Pay, Bluetooth, ANT+, Wi-Fi |
| Music Storage | Up to 2000 songs |
| Colors | Whitestone, Black |
The extra thickness over the Forerunner 255 likely stems from a larger battery and increased storage to deposit its full-color maps. Garmin, like most fitness brands, doesn't publicize its hardware the same way Apple or Android watch brands do, so we can't be certain.
Whatever the case, you have to decide if you want a $500 watch that only uses plastic materials instead of titanium, as competing watches like the Galaxy Watch 5 Pro or COROS APEX 2 do. Finer materials remain a perk reserved for the most expensive Fenix watches, but that strategy feels somewhat archaic as other brands start to employ better materials with their more affordable watches.
This nitpicking aside, the Forerunner 955 has all of the hardware essentials that most athletes need. You have All-Systems GNSS and Multi-Band GPS tracking that gives you extremely accurate tracking, heart rate and blood oxygen data, an altimeter for measuring accurate effort at high altitudes, and both a gyroscope and accelerometer for accurate wrist tracking for specific sports modes that need it.
You won't find any of the more recently popularized health sensors like ECG, BIA, EDA, or skin temperature found on competing brands' watches like the Fitbit Sense 2, but Garmin watches are (hypothetically) for runners who know they can achieve a healthy heart and weight by following a rigorous Garmin coaching plan, so I suspect many Garmin buyers would find these superfluous. Garmin watches already overflow with data as it is.
I just want Garmin to add passive AFib detection; it published results of AFib testing on the Forerunner 945 in the American Heart Journal with accurate results, and DC Rainmaker spotted evidence of an unofficial ECG app on the Venu 2 Plus. So we can hope the 955 with its advanced Elevate v4 HRM will offer such a tool at some point.
Of course, the cheaper Forerunner 255 shares most of the same hardware perks as the Forerunner 955, from upgraded GNSS tracking to the same sensors. So where does the 955 justify its higher cost?
Assuming you buy the full-size 255, it has the same 1.3-inch 260x260 memory-in-pixel display — functional, but nothing special compared to most Android watches with beautiful AMOLED displays.
The Forerunner 955 has a touch display while the 255 is non-touch, but both have the same five-button configuration for navigation because touch is disabled by default when tracking an activity. Quite frankly, I usually forget that the touchscreen is on the 955 and rely on buttons to scroll instead of swipes, but I do like having the option to tap something on the screen to get more information on a metric.
Both watches use the same case and strap material, but the Forerunner 955 has a slight protective upgrade with Gorilla Glass DX instead of Gorilla Glass 3.
You have to spend $50 extra for the Forerunner 255 Music to get wi-fi downloads (instead of Bluetooth only) and enough space for 500 songs, while the Forerunner 955 has eight times the internal storage (32GB vs. 4GB) and can store an estimated 2,000 songs instead of just 500. The discrepancy there is likely because Garmin reserves the rest of the 955's storage for downloadable maps.
Mapping, battery life (including solar recharging), and unique running widgets will all be covered in the sections below. Suffice to say for now that aside from battery life, the Forerunner 955 mainly differentiates itself on the strength of its exclusive software.
Battery life and GPS accuracy
Garmin gave me the Forerunner 955 Solar for this review, but if I were to buy the watch for myself, I likely wouldn't spend the extra money. You get plenty of benefits if you consistently spend several hours outdoors in direct sunlight every day, but if you run in off-hours or use specific GPS-tracking modes, you'll get diminishing returns for the solar panel.
To see what I mean, you can see the Garmin Forerunner 955 battery estimates for both models below. In Ultratrac mode (one GPS update per minute) or standby mode with just health tracking and notifications, you get a significant difference. But if you stream music to headphones or rely on the most accurate Multi-Band GPS, you see a negligible difference between them.
Swipe to scroll horizontally
| Battery mode | Forerunner 955 | Forerunner 955 Solar |
| --- | --- | --- |
| Smartwatch mode | 15 days | 20 days |
| GPS only | 42 hours | 49 hours |
| All-Systems GNSS | 31 hours | 34 hours |
| Multi-Band GPS | 20 hours | 22 hours |
| GPS with music | 10.5 hours | 10.5 hours |
| All-Systems GNSS with music | 10 hours | 10 hours |
| Multi-Band GPS with music | 8.5 hours | 8.5 hours |
| Ultratrac mode | 80 hours | 110 hours |
Over my months with the Forerunner 955 Solar, I've consistently used multi-band (aka dual-frequency) GPS, which accesses both L1 and L5 satellite frequencies to pinpoint your location and solve the issue of reflected signals around obstructing obstacles like foliage and mountains. It's the most demanding mode in terms of battery life, but this watch has the capacity to use it while still lasting longer than most fitness watches in GPS-only mode.
Dual-frequency is no guarantee of accuracy. When I tested the COROS APEX 2 Pro, I found that my tracked path frequently strayed well off my actual running path despite the extra satellite data. But that's never been an issue with the Forerunner 955. It's incredibly accurate, showing precisely which side of a road I ran on without drifting off the trail. Having reviewed plenty of fitness watches in the last year, you'd be surprised how rare this is.
I'll note that I also called the Forerunner 255 "extremely accurate" in that review, and it's true. It's fair to say that your tracking experience won't worsen if you downgrade to the cheaper watch. The main difference is the battery life: for GPS, All-Systems, and Multi-Band tracking, Garmin says the 255 lasts 30, 25, and 16 hours, respectively. And in my tests, it was slightly shorter-lived, hitting closer to 20 hours with All-Systems mode active.
For contrast, my Forerunner 955 Solar easily lasts two weeks or more per charge with a few hours of multi-band tracking per week — despite my rarely getting any time in the sun — matching Garmin's estimates. Runners with more time for training will need to charge it more often than I did, but you can confidently say that the 955's extra bulk pays off in its longevity.
Maps and music
If you mainly use your running watch while running on familiar paths or you keep your phone on you while running, you'll rarely need offline maps on your wrist. But for people who hike in areas with poor reception or who might need guidance in an emergency, it can be a handy tool. In that scenario, the Forerunner 955 is a profitable upgrade because it has your region's TopoActive map downloaded by default, which takes up about 10GB of space — more than the low-memory Forerunner 255 could handle.
I took my Forerunner 955 hiking in my county's local hills, and the built-in topographical maps were quite accurate. The difference between my tracked location and any forks in the mapped trail was negligible. You can mark your map with trailheads as you hike to help you navigate back to where you've been or use Climbpro to see your upcoming elevation changes on your current path, warning you if something will be too difficult for you.
In more populated areas, turn-by-turn navigation isn't quite as responsive as something like Google Maps but works well enough. You also have an Up Ahead tool that tells you, well, what kind of landmarks or aid stations are up ahead. I didn't use these much because I'm more of a local runner than a hiker, but I do really like the round-trip tool that lets you input a set distance and then maps out a circular route for you to take that'll end at that set distance.
You also have skiing and golf course views downloaded by default, but I wasn't able to test either of those for fidelity. For the few who need these tools, it's a neat perk — though golfers would probably want the dedicated Approach S62 instead. Generally speaking, the Forerunner 955 is a "multisport" watch that really does cover most of the outdoors sports you'd care about.
More importantly, only the Forerunner 955 supports Garmin Live Segments and Strava Live Segments. You'll have to do some prep work to enable this tool, but essentially you can have popular segments pop up on your wrist as you hike and accept the option to challenge either your own PR or the segment record time and race against it. You'll see a real-time look of how far you have to go and how far ahead or behind you are against the target time, as well as a map of the segment.
With the other half of your extra storage, you can upload music to the watch and stream it to your wireless workout earbuds. This definitely does burn through the Forerunner's battery, but again, the massive capacity ensures that you could probably complete a full-day hike with the most accurate tracking and still have juice at the end of the day.
You have three main options for music streaming on the Garmin Forerunner 955: use playback controls for your phone via Bluetooth, play stored music from your own music library of owned songs, or upload playlists from partnered music streaming services (Spotify and Deezer).
I don't use either of Garmin's partnered services, so I used the Garmin Express desktop app and uploaded my own music files to the watch. Perhaps because they're mostly older files, I could fit well over Garmin's 2,000-song estimate with the space I had. And I appreciated that Garmin music storage supports playlists, whereas other fitness brands like COROS just jumble all of your uploaded songs into one big list, iPod Shuffle-style.
Software
Garmin has packed so many tools and widgets into the latest Garmin Forerunner series that I most likely haven't found them all across months of use. Many of them can also be found on the Forerunner 255, so I'll point you to the Software section of my review if you want to read up on the tools you'll get regardless of which watch you buy.
To very briefly summarize the Forerunner 255's highlights, which the 955 shares:
The Morning Report summarizes your sleep score, HRV status, local weather, shared calendar events, scheduled workout, Body Battery score, and weekly intensity minutes in a daily report when you wake up.
If you input an upcoming race in your Garmin calendar, the race widget tells you how many days are left until then, along with your likely pace for the race based on your training status and VO2 Max.
The heart rate variance (HRV) status widget gives you a summary of your health and recovery based on heart rate data, similar to stress tracking on other devices.
During a run, you can use Pacepro to judge if you're matching your desired pace for a race and check running dynamics like cadence and oscillation.
After a run, you'll see the aerobic and anaerobic effect of the run, the recommended recovery time, and the acute load of your workouts (in other words, how your latest effort compares historically against past activities and your current fitness level).
There isn't much to say here except that these tools are both helpful and intuitive, giving you the same amount of data that you'd normally have to pay for with a program like Fitbit Premium. Whether you want to follow a guided Garmin Coach program or rely on personalized suggested workouts, you'll see in real time how your workouts affect your body. Then, you can judge your energy level thanks to the Garmin Body Battery metric.
The Forerunner 955 adds even more tools to your running toolbox, tools that many runners will find cool but superfluous. As with the above upgrades, you have to decide if they're worth the extra cost and weight.
We've already covered some exclusives like mapping, segments, and golf tools. Otherwise, I'll run through the main Forerunner 955 perks below.
The Forerunner 955 and 255 share dozens of sports modes not listed here, while the 955 also packs in a few extra sports modes:
Gym and fitness: Indoor Climbing, Bouldering
Outdoor recreation: Backcountry Skiing and Snowboarding, XC Skate Skiing, Kayaking, Snowshoeing, Mapping, Navigating, Tennis, Pickleball, Padel, Track Me, Project Waypoint, Disc Golf
Cycling: Road Biking, Gravel Biking, Bike Commuting, Bike Touring, Cyclocross
Swimming: Swimming/Running (as in both for one activity)
Some people will find these specific sports modes vital; others probably would never even know what Cyclocross or Pickleball is. Outside of these niche use cases, the main upgrades relate to running and cycling.
For cyclists, you get MTB Grit & Flow, which measures the difficulty of the trail and how well you maintain a consistent speed during turns. And you also get cycling dynamics like power phase, platform center offset, and left/right balance. Quite frankly, I'm not much of a cyclist, so I couldn't tell you how useful these are. I can only note that this data will be useful if you're the type of athlete that needs to study data to improve your form or to challenge yourself to improve.
For runners to get the most out of the Forerunner 955, they need to wear it day and night for a proper Body Battery score; several of its exclusive tools rely on it. For instance, real-time stamina takes your pre-run energy level and recent activity to calculate how much strength you have left before you're liable to hurt yourself or have to walk, so you don't bite off more than you can chew.
Otherwise, you have Garmin Training Readiness, which is a sort of fusion between your Training Effect data and your Body Battery score. Like the latter, you get a 0–100 score that takes your health data and recent history and translates it into a simple, actionable number, based on your sleep data, recommended recovery time, HRV status, Acute Load, and tracked stress.
Whereas Body Battery just reaffirms how energetic or tired you're likely feeling, Training Readiness might go up rather than down during the day if your recovery time ticks closer to zero or your stress levels go down. I'm not certain why the Forerunner 255 couldn't also provide this score, since it tracks the same metrics; but whatever the reason, Garmin gave runners a robust scoring system with the 955, while Body Battery is more of a basic, common-sense tool.
Competition
This whole article has been one big Garmin Forerunner 955 vs. 255 breakdown, so you should hopefully know which one you'd prefer at this point. Beyond that, you'll want to look at some of the other great running watches available.
COROS is a fantastic alternative to Garmin, offering similar perks like a Training Hub for guided coaching and fitness metrics without a subscription. The COROS APEX 2 Pro is the closest equivalent to the Forerunner 955, with built-in topographical maps and music storage and a very bulky design, along with unique perks like a titanium build and much longer battery life even taking the 955 Solar panel into account. You'll just miss out on some tools like personalized workout suggestions and HRV status, and the GPS tracking appeared to be less accurate than Garmin's in my testing.
You can also check out our other favorite Garmin watches, most of which are more affordable than the Forerunner 955. The Venu 2 Plus is more of a traditional smartwatch with an AMOLED display and built-in mic/speaker; it has less focused software for runners but does have unique perks like animated exercise guidance and a voice assistant. And the Garmin Instinct 2 Solar gives outdoorsy types a true solar boost, lasting much longer than even the 955.
Garmin Forerunner 955: Should you buy it?
You should buy this if...
You're a data-driven, solo runner or cyclist who wants more personalized guidance than a set workout regimen.
You hate having to recharge your watch frequently.
You want or need the most accurate GPS and heart rate data possible.
You shouldn't buy this if...
You don't want to spend so much money
You want a nicer display or third-party apps
You want a wider array of health sensors
I won't tell anyone that they must buy the Forerunner 955, given the fact that it costs much more than many high-quality competitors. A fitness tracker wouldn't be nearly as robust but would weigh half as much and cost a third of the Forerunner 955's price. Fans of the Garmin Fenix series might see it as a tempting downgrade, but most others will see it as extravagant — especially the 955 Solar.
In the end, your criteria is simple: do you need mapping, more accurate stamina and readiness data, and proper music storage? Then the Forerunner 955 is your best option, compared to rival watches I've tested, no question. If you don't think you'll need these tools, then the Forerunner 255 will ably serve your needs and will weigh a bit less, too.
My favorite running watch of the year, the Garmin Forerunner 955 is a personal coach on your wrist with a ridiculous amount of knowledge about your body's health and ability to get out there and run. You'll never get lost while wearing it, and the battery will never let you down even without the solar upgrade.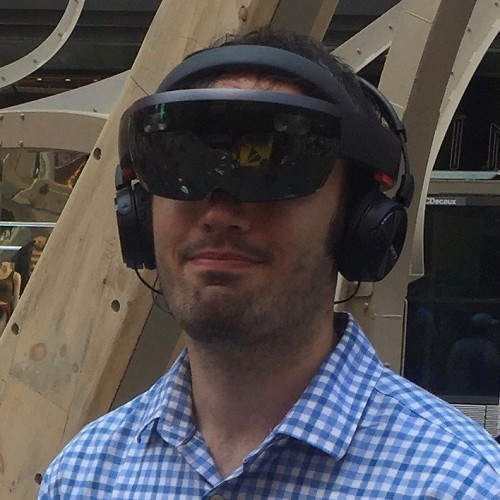 Senior Editor, VR/AR and fitness
Michael spent years freelancing on every tech topic under the sun before settling down on the real exciting stuff: virtual reality, fitness wearables, gaming, and how tech intersects with our world. He's a semi-reformed Apple-to-Android user who loves running, D&D, and Star Wars. Find him on Twitter at @Michael_L_Hicks.