Apple Watch Series 9 vs. Google Pixel Watch
Apple or Pixel? It's a tough decision.
An iPhone owner's on-wrist companion
There's no denying that if you own an iPhone, the Apple Watch Series 9 is the best smartwatch you can buy right now. It works seamlessly with smartphones and services like Apple Fitness+, delivers useful health tracking, and has appreciated emergency features. But it doesn't work with Android devices, which is a non-starter if you have one.
For
Works seamlessly with Apple devices
Fully carbon-neutral option
Intuitive usability features like double tap
Can get one with cellular
Against
Expensive
Battery life isn't great
Doesn't work with Android phones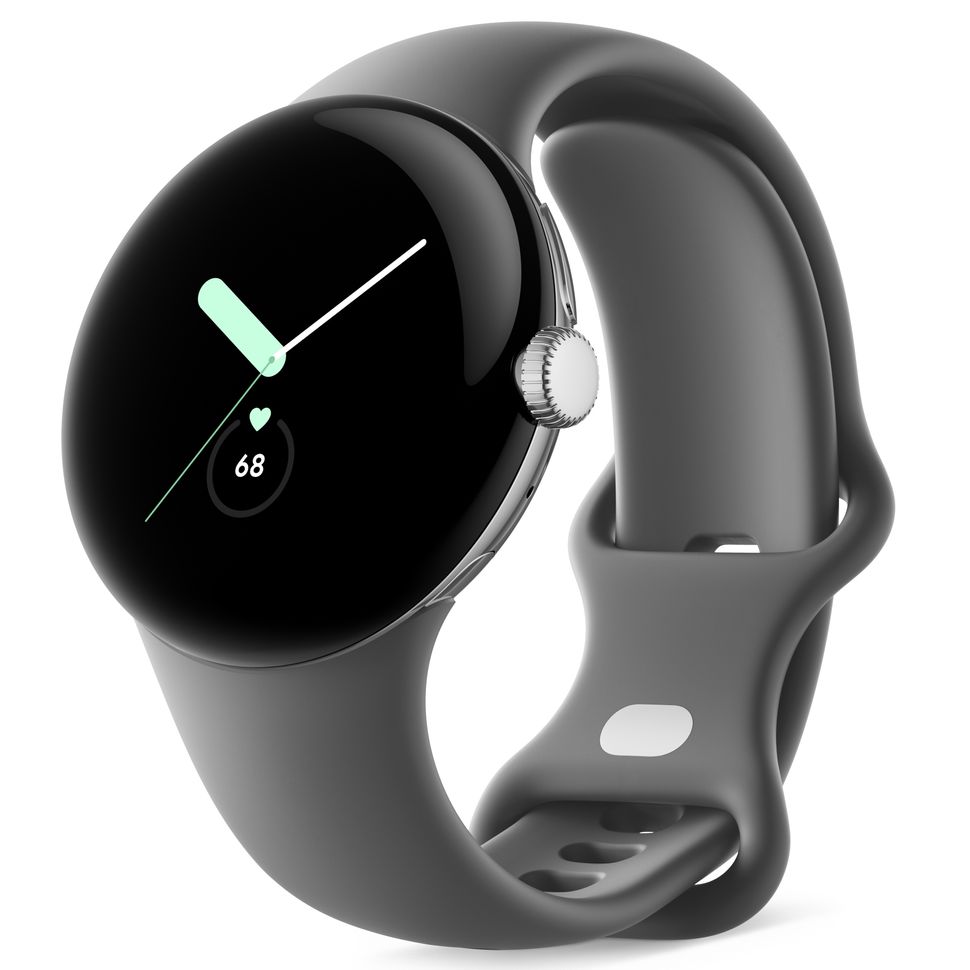 Google's first foray
While the Google Pixel Watch marks Google's first foray into the smartwatch hardware space, there's also the legacy of Fitbit behind it. The watch works with the Fitbit app, which is ever-changing to fit more within the Google ecosystem. It's a stunning watch with a round face that will make the ideal companion if you own a Pixel smartphone.
For
Convenient access to Google apps
Works seamlessly with other Pixel devices
Can get one with cellular
Integrates with the Fitbit app
Against
Not great battery life
Uses a proprietary wireless charger
Screen not as bright
The Apple Watch Series 9 vs. Google Pixel Watch is an interesting comparison. One is made for Apple, the other for Android, though most ideally, with a Google Pixel phone. If you don't have an iPhone, the Apple Watch Series 9 is not an option. The Google Pixel Watch, meanwhile, works with all types of Android phones.
If you're about to upgrade your phone and you're deciding between an iPhone and an Android device like a Google Pixel phone (or maybe you own two devices, one of each OS) and the supported smartwatch might sway your decision, we're here to help.
Apple Watch Series 9 vs. Google Pixel Watch: How they look
Why you can trust Android Central Our expert reviewers spend hours testing and comparing products and services so you can choose the best for you. Find out more about how we test.
First, let's examine how these two smartwatches look on the outside. The Apple Watch Series 9 has the traditional Apple Watch square face with an always-on, edge-to-edge 1.9-inch Retina LTPO OLED display. Apple says the screen is twice as bright as the previous generation Series 8 Watch at up to 2,000 nits and offers improved low light viewing as well. It also comes equipped with a 484 x 396 screen.
The front crystal is dust-proof and crack-resistant, and on the side is the signature Apple Digital Crown you can use to navigate menus (it's also a touchscreen, of course) along with the side function button.
A new addition to the Apple Watch Series 9 is the double tap feature, which allows you to pinch your index finger and thumb together twice to trigger various actions, depending on the app you're in. This might be to answer a call, silence an alarm, open a notification, or play/pause music. (Note that a limited version of this feature called Pinch is available in the Accessibility menu of older Apple Watches as well.) It's also water-resistant, so you can safely go swimming, shower, and run in the rain with this watch.
You can customize the screen by selecting from an expansive variety of different watch face options in the Face Gallery, including ones like Modular that contain tons of data at a glance (you can even customize complications to show what you want, including using third-party apps to show things like steps) to fun ones like Snoopy, as well as artistic ones, astronomy-themed faces, and more.
The Apple Watch Series 9 comes in either aluminum with a Pink, Starlight, Silver, Midnight, or PRODUCT(RED) finish or stainless steel in Silver, Gold, Graphite, or Space Black (Hermes designer edition only). It comes in 45mm or 41mm sizes and works with a variety of Apple and third-party watch bands ranging from rubber to textile, stainless steel, and the new FineWoven that replaces the old leather bands (Apple no longer makes leather bands as part of its commitment to the environment).
In fact, one big differentiator here is that if you opt for the Apple Watch with an aluminum case and sport loop band, it's 100% fully carbon neutral, which is something you can feel good about. The Watch only runs for 18 hours per charge, or up to 36 hours in low power mode, so get used to charging it daily or nightly.
When it comes to the Google Pixel Watch, it's smaller and lighter. It more resembles a classic wristwatch: you might think it was one, in fact, at first glance until you realize the smarts that are housed inside. It has a rounded face with a smaller 1.24-inch AMOLED (450 x 450) always-on display with half the brightness of the Apple Watch Series 9 at 1,000 nits. But Android Central's Andrew Myrick says in his review that it is "quite vibrant and pleasing to look at."
You can also customize the screen on the Google Pixel Watch, but the selection of watch faces is limited to just eight choices. You can, however, add complications and adjust the accent colors. But there isn't the same level of customization you'd get with an Apple Watch. Additionally, swipe left and right to toggle among Tiles of information. Interestingly, while smartwatches that run Google Wear OS 2 or higher do work with some gestures, the Google Pixel Watch does not.
The display is scratch- and splash-resistant, so you can swim with it too and the Watch itself is made from recycled stainless steel, so there is an environmental component to it as well, though this watch isn't fully carbon neutral. This watch also has a side rotating crown for navigating menus, and Myrick loves the haptic feedback you get from it, he wrote in his review. Along with the crown is a hidden button that can be used to open recently used apps, press and hold to use Google Assistant, and more.
Made of recycled stainless steel, the Google Pixel Watch comes in Champagne gold with a Hazel Active band, matte black with an Obsidian Active band, polished silver with a Chalk Active band, or polished silver with a Charcoal Active band. You get fewer choices but the colors are all pretty classic ones, and you can always swap out the band if you want. It runs for up to 24 hours per charge, so you may be able to recharge this watch less frequently, but it will still need a battery boost every day. Like the Apple Watch Series 9, it uses a proprietary charging puck.
Apple Watch Series 9 vs. Google Pixel Watch: Running down the specs
Before delving into performance and fitness features, let's look at the specs of these two smartwatches, compared side-by-side.
Swipe to scroll horizontally
| Header Cell - Column 0 | Apple Watch Series 9 | Google Pixel Watch |
| --- | --- | --- |
| Compatibility | iOS 17 or higher | Android 8.0 or higher |
| OS | watchOS 10 | Wear OS 3.5 |
| Colors | Aluminum (pink, Starlight, silver, Midnight, PRODUCT(RED)), Stainless Steel (silver, gold, Graphite, or Space Black for Hermes designer edition only) | Champagne gold/Hazel, matte black/Obsidian, polished silver/Chalk, polished silver/Charcoal |
| Swappable Band | Yes | Yes |
| Battery Life | Up to 18 Hours (36 Hours in Low Power Mode) | Up to 24 hours |
| App | Apple Watch, Apple Fitness, Apple Health | Fitbit app, Google Home app |
| Heart Rate Monitoring | Yes | Yes |
| Stress Tracking | Yes | No |
| GPS | Built-in | Built-in |
| Sleep Monitoring | Yes | Yes |
| Swimproof | 5ATM | 5ATM |
| Phone Notifications | Yes | Yes |
| Blood Oxygen | Yes | Yes |
| Heart Rate | Yes | Yes |
| Mobile Pay | Yes | Yes |
| Storage | 64GB | 32GB |
| Screen Size | 1.9 inches | 1.24 inches |
| Screen Type | Retina LTPO OLED | AMOLED |
| Screen Resolution | 484 x 396 | 450 x 450 |
| Peak Brightness | 2,000 nits | 1,000 nits |
| Dimensions | 1.77 x 1.5 x 0.42 inches | 1.61 x 1.61 x 0.48 inches |
| Weight | 42.3 grams (41mm), 51.5 grams (45mm) | 36 grams |
Apple Watch Series 9 vs. Google Pixel Watch: The core features
Now comes down to the core features of these two smartwatches. The Apple Watch Series 9, as noted, only works with iPhones: this includes the iPhone Xs and later, so if you're hanging on to an old iPhone 8, you'll need to upgrade if you want to use it. And if you have an Android phone, it's completely out of the question.
The Apple Watch Series 9 is powered by the S9 SiP dual-core CPU that contains 5.68 billion transistors and a new 4-core Neural Engine that processes machine learning. Put simply, it can run efficiently and offers fast responses to button pushes and actions, able to keep up with your daily needs. This includes enhanced Siri performance, with faster processing when you ask questions or request actions like to start a workout. Later this year, Apple is adding the ability for you to ask Siri about your health data, like how many hours you slept last night or what your resting heart rate is.
Running on watchOS 10, the Apple Watch Series 9 includes all the new features that come with the latest OS, ranging from advanced cycling metrics to Smart Stacks that provide important information at a glance with a simple turn of the Digital Crown or swipe up from the home screen. You can also press the side button to go right to the control center.
There are plenty of usability upgrades that make navigating menus and using the watch simpler, from paying for items at a store to starting a workout or even snapping a photo from your connected iPhone. Additionally, the Apple Watch Series 9 has a 2nd-gen Ultra-Wideband chip that will show the precise directions to where your missing iPhone is should you misplace it.
Naturally, the Apple Watch works seamlessly with other Apple devices and services, from Apple TV to Apple HomePod, iPad, MacBook, Apple Music, and more. In the 64GB storage, you can transfer downloaded Apple Music playlists and podcasts to listen without your phone.
There is an option to get an Apple Watch Series 9 with cellular so you can use it without having your phone with you, like at a gym or while out for a morning run. There are also added safety features, including Emergency SOS, Crash Detection, Fall Detection, and new this year, Roadside Assistance (U.S. only). Some, however, require an extra satellite subscription to be able to connect to emergency services without Wi-Fi or even a cellular connection. But Apple is offering free trials with new purchases.
Comparatively, you can use the Google Pixel Watch with more devices, including Android devices running OS 8.0 or higher. You can technically use it with an iPhone, but it's not a supported phone version. So, you'll be able to sync with the Fitbit app on an iPhone, for example, but you won't be able to get things like notifications.
The Google Pixel Watch runs Google Wear OS 3.5, which affords the ability to access tons of Google apps, including Maps, Wallet, Assistant, Gmail, and Calendar. You can also download more from the Google Play store, including apps to follow workouts, like Runtastic, or listen to music through apps like Spotify. This is a big selling feature for the Google Pixel Watch since you get seamless integration with a ton of Google services you probably already use.
You can get the Google Pixel Watch in a 4G LTE cellular variant as well (a current promotion shows two years of free data with a new purchase), which allows you to connect online without having your phone with you. It has an Exynos 9110 SoC Cortex M33 co-processor. For safety, you can ring your phone from the Pixel Watch, ring the Watch from your Pixel Buds, and use Find My Device if you have misplaced something. The Watch also has fall detection and emergency SOS.
It's worth noting that the Google Pixel Watch comes with three months of YouTube Music Premium for listening to music. Along with the seamless integration with other Pixel devices, including Pixel phones and Google Pixel earbuds, you can use the Watch to control compatible smart home devices, doing things like turning the lights on and off from your wrist.
Apple Watch Series 9 vs. Google Pixel Watch: Health and wellness
Apple offers its own fitness subscription service called Apple Fitness+ (it comes with a trial subscription) that you can access from the watch itself and from the Fitness app to follow along with and track all types of workouts. This, however, comes with an added subscription fee. But the workouts are expansive, including everything from kickboxing to HIIT, strength training, yoga, and even mindfulness exercises. It seamlessly connects to the watch as soon as you queue up a workout, and you can set your own custom workout plans.
Even without a Fitness+ subscription, you can track all the typical metrics with the Apple Watch Series 9, including workouts, steps, calories burned, sleep, heart rate (including receiving low and high heart rate notifications), blood oxygen, ECG, temperature, and more.
Apple focuses on its Rings versus basic steps. You have three rings you need to work towards closing each day: Move (calories burned), Exercise (exercise minutes), and Stand (stand minutes). You can adjust these figures to meet you at your personal fitness level or goals and feel a sense of satisfaction when you close them.
You can connect with friends in the Apple Fitness app, engage in competitions, and see how you stack up. The Apple Health app, meanwhile, provides all the details about your health metrics, providing comparisons day to day, over weeks, months, and even years. Use the Apple Watch app to adjust settings for the watch, add third-party apps, and more.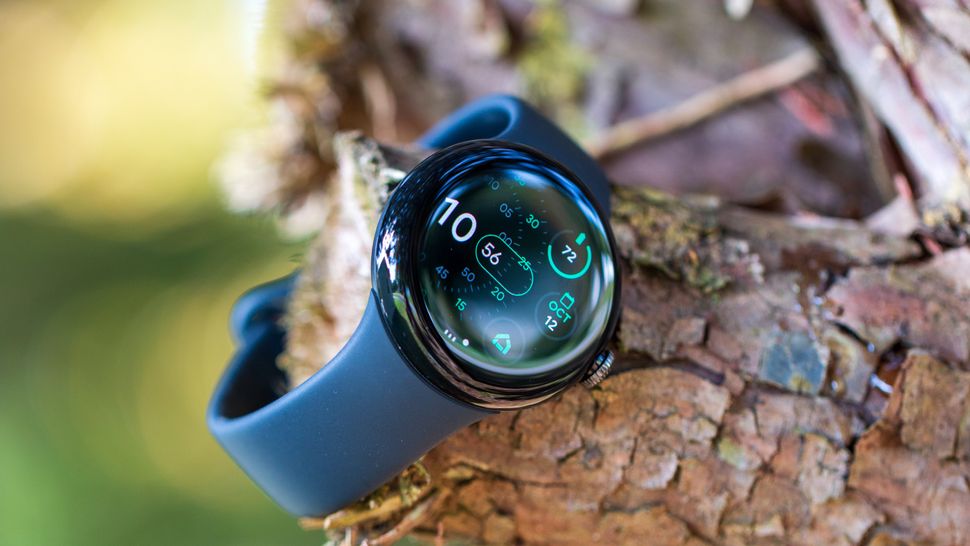 For workouts with the Google Pixel Watch, you can use your own and track them from the watch, as you can with the Apple Watch Series 9. You can also choose from Fitbit workouts, though you'll need a Fitbit Premium subscription (trial included with purchase). The selection isn't as robust as Apple Fitness+, and the production value isn't as high. Nonetheless, with a Fitbit Premium subscription, you get access to a decent variety, which also includes things like nutrition information, mindfulness exercises, and additional features.
The Pixel Watch tracks the usual like activity, steps, sleep, calorie burn, blood oxygen, heart rate, ECG, and more (there's no stress tracking). You get additional stats if you sign up for the Fitbit Premium subscription, including a Readiness Score that lets you know if your body is ready to exercise or if you should take a rest day, along with more detailed sleep analysis, even comparing your sleep patterns to that of an animal. Fitbit Premium includes other upgrades like detailed health analysis reports as well.
One thing worth noting with the Google Pixel Watch is that Google recently eliminated a few favorite features from the Fitbit app, including competition. This means there's no way to compete with friends and track your progress from the Fitbit app when wearing a Google Pixel Watch. This could be a deciding factor for those who need or want the motivation to compete with friends. You can, however, still connect with friends and see their daily step counts.
Apple Watch Series 9 vs. Google Pixel Watch: Which should you buy?
When it comes to the Apple Watch Series 9 vs. Google Pixel Watch, it sounds like an easy decision. Have an Apple iPhone? Go with the Apple Watch Series 9. Have a Google Pixel or other compatible Android phone? Go with the Pixel Watch. But if you're looking to buy a new phone and you aren't tied to either, or maybe you have an iPhone for work and Android device for personal use (or vice versa), you might be considering both.
All around, the Apple Watch Series 9 is a better smartwatch. It has more features, a larger, nicer, brighter screen, and an ultra-fast processor. The Google Pixel Watch does offer some advantages, including the smaller, sleeker design that might better suit those who don't want something so large on their wrist. It also comes with plenty of useful Google integration features along with the power of Fitbit software behind it. After trying numerous smartwatches, I still find that Fitbit provides the most accurate and detailed sleep tracking around.
Keep in mind that the Google Pixel Watch 2 is rumored to be launching later this year and will purportedly boast plenty of upgrades. Based on leaks, this could include a skin temperature sensor and EDA sensor, a user interface revamp with the Fitbit app, real-time translation, clearer heart rate zones while exercising, and more. Again, these are just rumored upgrades for now. Nonetheless, with the expectation that a Google Pixel Watch 2 is coming, you're best to wait for that model to decide.
For now, if you're anxious to get onto the premium smartwatch bandwagon and you own an iPhone, the Apple Watch Series 9 is a big investment, but it'll be worth every penny. With that said, you will still get a great and similar experience with the Apple Watch Series 8. If you want to save a few bucks, consider shopping around for deals on that version.
Additionally, if you have an Android phone and want to consider other options, have a look at our selection of the best Android smartwatches you can buy, which includes models across all different price points. If you love the Fitbit ecosystem (though be mindful that plenty of changes are coming), you can also choose among the best Fitbits.
The all-around winner
The Apple Watch Series 9 is an all-around winning smartwatch with a powerful processor, nice new usability features, and a stacked operating system that will impress. But note that it only works with iPhone, so if you have an Android, you'll have to look elsewhere.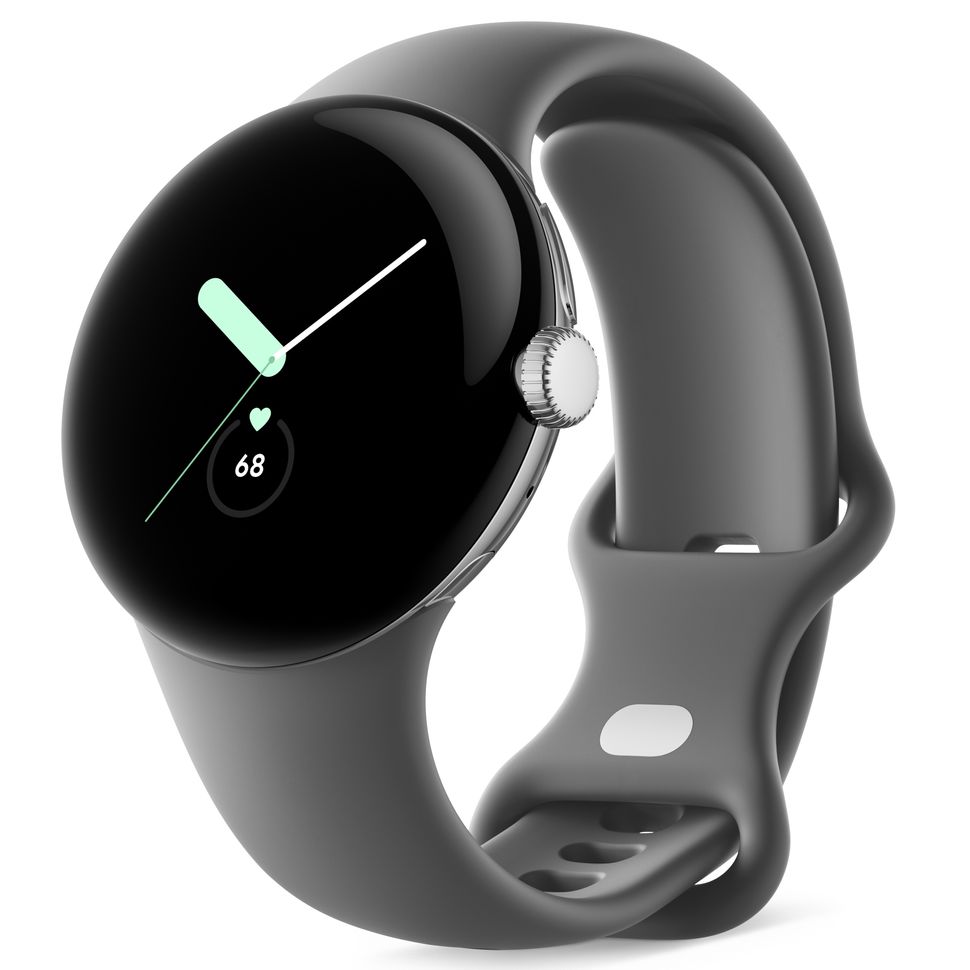 Wait for the new one
The Google Pixel Watch is a first-generation model, and if you're looking for a good premium smartwatch, you're better off going with something else, or waiting for the highly anticipated Google Pixel Watch 2, which is rumored to be coming out this year.
Sign up for Black Friday email alerts!
Get the hottest deals available in your inbox plus news, reviews, opinion, analysis and more from the Android Central team.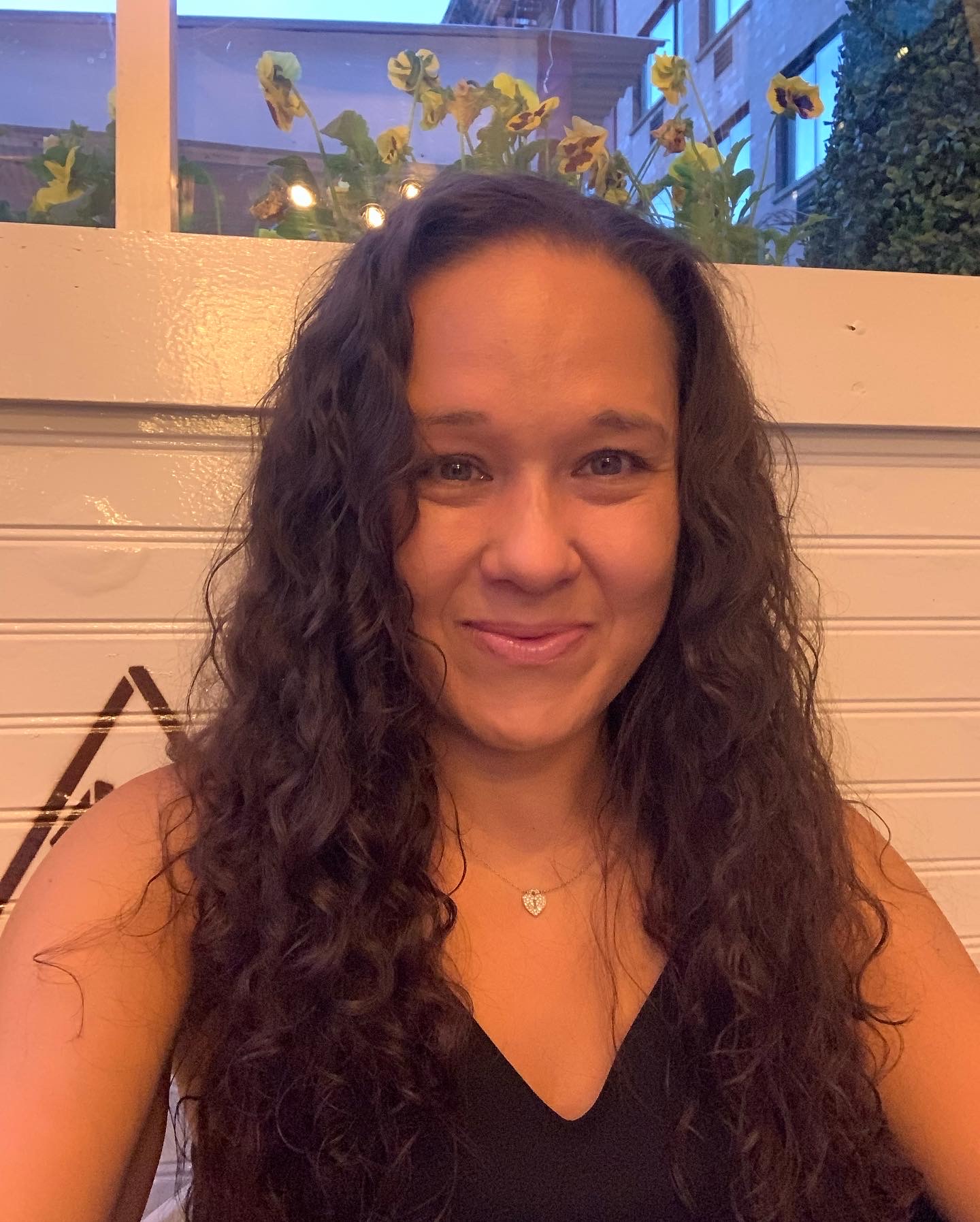 Christine Persaud has been writing about tech since long before the smartphone was even a "thing." When she isn't writing, she's working on her latest fitness program, binging a new TV series, tinkering with tech gadgets she's reviewing, or spending time with family and friends. A self-professed TV nerd, lover of red wine, and passionate home cook, she's immersed in tech in every facet of her life. Follow her at @christineTechCA.