Verizon Prepaid gets affordable $30/month plan and 3G mobile hotspot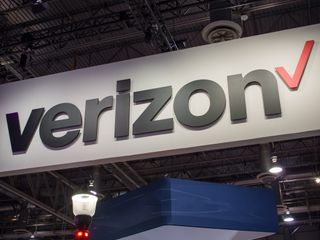 (Image credit: Android Central)
Although they may not come with as many amenities as traditional post-paid wireless plans, going the prepaid route is a great way to still get reliable service while saving those precious dollars. Verizon Prepaid is one of your best prepaid options if you rely on Verizon's network, and starting February 20, it's getting a few upgrades (opens in new tab).
First off, Verizon is introducing a new $30/month plan for customers that want to spend as little as possible. You'll get unlimited talking and texting in the U.S., but data is limited to 500 MB. That's not a bad deal if you're someone that uses Wi-Fi most of the time, but if you spend just $10 more, you can double your monthly data allotment to 1GB.
Verizon Prepaid Unlimited is the most expensive prepaid plan that Verizon sells at $75/month, and in addition to unlimited talk, text, and data, it now comes with 3G mobile hotspot support for free.
Lastly, Verizon's Travel Pass is finally coming to prepaid customers. Similar to Verizon's post-paid plans, prepaid subscribers can spend $5 for day passes so they can take their talk, texting, and data to Mexico and Canada.
As mentioned above, these changes will go into effect on Tuesday, February 20, 2018.
Joe Maring was a Senior Editor for Android Central between 2017 and 2021. You can reach him on Twitter at @JoeMaring1.
Not bad I suppose...but 3g is going to be painfully slow. I have the package where it reverts to "safe mode", basically 3g data, after using up all our data, and it is awful. I'm not sure if there is a "premium" 3g or in comparsion to what I get on safe mode.

Safety mode is 2G speeds.

600Kbps is several times faster than safety mode

I would definitely have gone this route for my wife's phone but cricket wireless with att coverage is not so bad. $40 for 5gb of data. If she goes over and needs lte for some reason, I upgrade that month and then revert back. It's worked out pretty well. If Verizon offered 3gb or 5gb at $45, then I might think of switching.

Rather just get Project Fi or Republic Wireless if I'm only getting 500MB.

I've been on Verizon Prepaid for the past several years. It's a solid product.

So VzW postpaid gets unlimted for 80 or 90 (assuming you use autopay discounts), while prepaid gets it for 75?

$30 for 500mb? In the UK, £30 gets you unlimited!
Android Central Newsletter
Thank you for signing up to Android Central. You will receive a verification email shortly.
There was a problem. Please refresh the page and try again.