Verizon announces its third unlimited plan that costs $95/month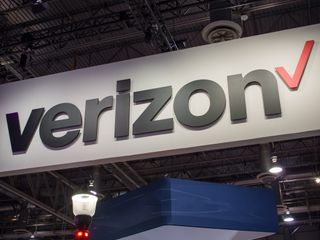 (Image credit: Android Central)
On June 18, Verizon's going to be shaking up (opens in new tab) its wireless plans once again. In addition to its Go Unlimited and Beyond Unlimited plans that are already available, June 18 will see the launch of the carrier's third unlimited plan — Above Unlimited.
Above Unlimited will be Verizon's most expensive yet at $95/month for one line, and for that price, you get "Premium Unlimited 4G LTE Data" doesn't get slowed down during congested network times until you use 75GB during a billing cycle. For context, the $85/month Beyond Unlimited sees slowdowns after hitting 22GB.
Above Unlimited also comes with more 4G LTE speeds with your mobile hotspot (20GB vs. 10GB on Beyond Unlimited), 5 TravelPasses each month that can be used in 130 countries, and 500GB of Verizon Cloud storage.
In addition to the new Above Unlimited plan, Verizon is also giving its customers the ability to mix and match the plans you want on a family account. Instead of everyone having to choose the same plan, now all the lines on your account have their choice of Go Unlimited, Beyond Unlimited, and Above Unlimited.
If you're a Verizon customer, do you plan on switching to Above Unlimited?
Android Central Newsletter
Get instant access to breaking news, the hottest reviews, great deals and helpful tips
Joe Maring was a Senior Editor for Android Central between 2017 and 2021. You can reach him on Twitter at @JoeMaring1.
The fact they have more than one 'unlimited' plan makes it highly doubtful any of them are 'unlimited.' Whatever it is about one that makes it cheaper than the next would count as a limit. It sounds the same to me as if you referred to something as the ultimate option, and then the even more ultimate option... it would destroy the meaning of the word ultimate in the first option.

Did you read the article? And all companies now say unlimited, but they are not.

Well, no. They are unlimited data; however the speed of the data gets throttled the more data one uses. Did you read the article? To call it not unlimited would be incorrect as you're not charged based on the amount of data you use. It's sceezy for sure.

Technically they are unlimited. They are selling the plans on the amount of data, not the speeds, so you do get an unlimited amount of data, the speeds just vary.

You guys should work for Verizon lol. The mere word itself means "without limits" Being throttled after an arbitrary set limit is in fact a ....wait for it.......wait for it........ A LIMIT!

If they were basing the "unlimited" claims off of speed you would be correct, but in their plans they say "Unlimited data" which they are providing (as slow as it may be).

No - wait for it - it's NOT limited. They don't put a cap on how much data you can use, nor do they charge you extra if you use over a certain amount. They simply throttle your download speed once you use a certain amount of data. I'm not crazy about it either, but you're confusing slowing your download speed with data limits. They not advertising unlimited download speeds; they're sold as unlimited AMOUNTS of data. So, in that sense, they're correct.

I'm pretty sure that's a"limit" Don't try and be "right" jus use a little bit of common sense. ;)

Reminds me of that Seinfeld joke with the Chrysler Lebaron limited edition. Limited to the amount they can manufacture.

Makes me glad I have 2 T-Mobile lines for a flat $60.

All well and good until you leave the city

LOL, again, how is a plan sold as unlimited DATA that they throttle your download SPEED after consuming a certain amount of data limited?!

I'm grandfathered in on the unlimited plan they launched and quickly changed in 2017, my bill actually dropped at the time. I'm paying $250 before tax for 7 lines, these new plans just keep going up in price.

I don't see how you are grandfathered in. I was on the same plan and without choice they force you over to their new unlimited plans.

I am still grandfathered in as well, it was not automated to switch you over. Only people using 200 plus data a month. I think it's less then that now.

I'm on the grandfathered plan. Someone definitely lied to you and got you to switch.

You would only be forced over if you were on the super old plan. Not the February one from 2017 like he said.

I too am still grsndparented in on the original Unlimited plan. I've bought several device since then and was never prompted to update. In fact when they debued the new plans we got the upgraded amount of hotspot that the new plans (15 upgraded from 10) for free. You got screwed dude :-(

I came off the old plan with 3 lines and it was actually cheaper even though I lost coporate discount.

You don't have 7 unlimited lines at that price. Maybe 1.

So he has no idea what he's talking about even though he pays the bills every month?

He is talking about the February Unlimited plan from 2017. Not the OLDDD unlimited one.

I switched to the new "Unlimited" last year and wound up saving money, plus we got mobile hotspot on every line. I'm getting the "Beyond Unlimited" for $80 instead of $85 and even though I occasionally go over 22GB, I have only noticed congestion slowing once. The bigger bottleneck is the occasional drop to 3G service in some places I travel for work.

I think I'll stick with our "Unlimited" TMO plan. $140 for fam of 4.

We are on the Unlimited 55+ Plan.
$90 for two lines. ( It would be cheaper but we don't allow Verizon into our checking account for AutoPay. )

I have that plan for $60. Includes the lte hotspot and HD video.

I've never used the Hotspot feature. The Plan says it has speeds of 600 kps. What will I be able to do at those speeds?

Check you email and view basic web pages. Everything else you try to do will feel insanely slow.

Yep I'll switch to above unlimited.
Right now between gaming and watching videos, on internet ETC
I am right around 45 GB

Oh Verizon, back to your games so quickly.

Wow these are appalling compared to the deals we get here in the UK. I really do feel sorry for Americans and their shoddy mobile networks. £36 unlimited texts/calls/data (no throttling) = $48

If the U.S was the size of the UK we would have mostly likely the fastest and very good network with very good prices. Because you have any idea how many towers are need for the US compared to UK. But keep in mind U.S. is 40x the size of UK...UK is a about half the size of California...

This is true but the US has 5x the population of the UK. In the grand scheme of things I still think US customers get majorly shafted.

Last time I checked you can correct me if i am wrong have not lived in the UK for 20 years...lived in small village of wicken near ELY... UK had 55,000 celltowers total between 5 cellphone/mobile companies the main 5 AT&T alone has 65,000
I belive Verizon has 110,000
Not sure on Tmobile and sprint

$100 for unlimited 2 on T-Mobile here. That's including all taxes. Its a plan they dont offer anymore. No throttling until like 50GB. More than enough. Verizon is stupid charging so much.

Yap but T-Mobile coverage is at the bottom to lol so it works out either way .

Your statement was true 3 years ago....not now. In SoCal T-MOBILE has better data speeds and coverage than AT&T and quickly catching up to Verizon. Once they finish their 600mhz rollout they will probably be the best.

Come to Minnesota and you won't have the same experience here. T-Mobile sucks in large parts of the Midwest.

Who cares about speed without even good coverage you want have no speed unless you get lucky and use a WiFi calling to connect a call and let's not talk about inside buildings you can just forget about it lol.
Android Central Newsletter
Get instant access to breaking news, the hottest reviews, great deals and helpful tips
Thank you for signing up to Android Central. You will receive a verification email shortly.
There was a problem. Please refresh the page and try again.