Unlocked Moto Z units receiving Nougat update in the U.S.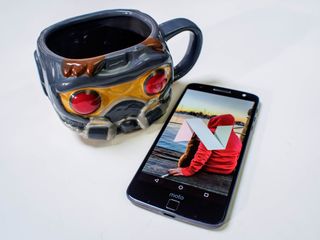 As promised, Motorola is now rolling out Android 7.0 Nougat to the unlocked variant of the Moto Z in the U.S., a wait that, for many, was far too long.
The company told Android Central last month that it wouldn't be until February that the unlocked Moto Z would begin getting upgraded to Android 7.0, well after the Verizon edition, which was released over two months earlier.
Motorola USA hasn't acknowledged the rollout yet, which appears to be happening in small chunks to minimize problems, but a few people have contacted Android Central noting that their units have been upgraded.
The company also said that it would begin pushing the Nougat update to the Moto Z Play sometime in March.
Motorola has come under fire in recent months for falling behind other manufacturers in getting the latest version of Android to its devices, especially since, when it was owned by Google (but still run independently), it was second only to its parent company in issuing updates to its devices.
Daniel Bader was a former Android Central Editor-in-Chief and Executive Editor for iMore and Windows Central.
Soooooooo, how does this affect the Verizon Z Play being used on others networks? Same garbage as the ATT unlocked PRIV last year in the sense that you had to use a ATT Sim to receive the update ?

If it was originally a Verizon phone, the update will come from Verizon.

My Z force being used on att got the update way back in December.

I have the z force from Verizon and using it on tmobile and I got the update over wifi.

In UK I'm yet to receive Nougat on my unlocked moto g4.

Weird, I've had 7.0 since mid December on my Z Force.

My Moto z with 7.0 doesn't seem to do anything better than my LG G3 with 6.0.

I have moto z unlocked from USA, bit I still don't receive the update. Do I need to do something special apart from going to check from the update settings in the about? I check everyday after the official date, but still no luck.

and now that 7.1.2 is out........😡😡

7.0? You have got to be kidding me? I own a Moto z play, which obviously isn't Motorola's priority and I pray that they'll deliver me 7.1.1 at least! By March
Android Central Newsletter
Thank you for signing up to Android Central. You will receive a verification email shortly.
There was a problem. Please refresh the page and try again.