Save up to 40% from Master & Dynamic with these Black Friday deals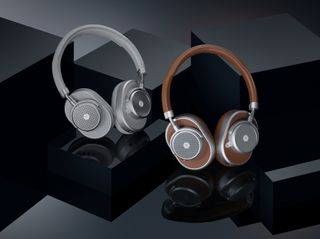 (Image credit: Master & Dynamic)
If you're in the market for high-quality audio products for yourself or as a gift, you've come to the right place. New York-based Master & Dynamic (opens in new tab) has announced two terrific Black Friday deals for 2021. Between today, Nov. 23, and Sunday, Nov. 28, you can receive up to 40% off the regular price on headphones and speakers using special codes. The deals cover most of the company's product lineup.
Master & Dynamic's Black Friday deals include 25% off purchases of more than $250 and 40% off when you spend more than $500 on the company's website.
Discover a premium listening experience
You can't go wrong with Master & Dynamic's MW65 Active Noise-Cancelling Wireless Headphones, which you can discount using the company's Black Friday deals. These headphones are available in various color combinations. To take advantage of the Black Friday deals, use the promo codes SHOP25 or SHOP40 at checkout.
Master & Dynamic offers a complete lineup of high-quality, premium audio products, including headphones, earphones, and speakers. Consider the MW07 Plus Paris Saint-Germain special edition earbuds or MA770 concrete speaker for something different. Use the Black Friday promo codes for deep discounts on these and other terrific products now through Nov. 28.
The promotion excludes its recently introduced MG20 gaming headphones, the MW08, and MW08 Sport, gift cards, gift wrap, and engravings.
Black Friday deals for 2021 continue to be announced. Our team is on top of the latest markdowns and will publish our findings throughout the week. We can't wait to bring you the news and to help you save cash.
I'm a single dad that loves everything tech. Although I'm mostly an Apple fanboy (don't hate me), you will find me writing about Android-related stuff here occasionally. Follow me @bryanmwolfe
Android Central Newsletter
Get the best of Android Central in in your inbox, every day!
Thank you for signing up to Android Central. You will receive a verification email shortly.
There was a problem. Please refresh the page and try again.