Mint Mobile vs. Republic Wireless: Which carrier is best for you?
Mint Mobile for the win, unless you're a DISH customer.
Multi-line discounts make saving simple
Recently purchased by T-Mobile, Mint Mobile may seem complicated right at first with multiple prices for each plan, but it really comes down to how much you can buy right now. All of Mint's plans can be purchased in three, six, or 12 months at a time with the 12-month plans working out cheaper over the year.
For
Unlimited talk and text
5G support on all plans
Free mobile hotspot
Free calls to Mexico, Canada
Against
The unlimited plan only gets 10GB of hotspot data
Must buy at least 3 months
Value for DISH customers only
Republic Wireless is now owned by DISH Wireless with plans and pricing geared toward attracting existing DISH customers. Republic offers three plans with two unlimited options and a by-the-gig plan. If you're a DISH customer, you can save some money with Republic over a major carrier.
For
Strong coverage with the AT&T network
Unlimited talk and text
5G included
Hotspot included on all plans
Against
Very expensive for non-DISH customers
Mint Mobile stands out as the better value for most people thanks to its wide range of plans and wider availability. Mint's discounts are simple with greater savings when you buy more months up to a year at a time. While its three-month minimum term may make it harder for some to sign up with a higher initial cost, the overall savings will be worth it to most people. Republic offers a solid plan lineup with some options for light and heavier users. This carrier isn't a good value for most people, however, as its competitive rates require a DISH TV subscription.
Mint Mobile vs. Republic Wireless: Are you a DISH TV customer?
Why you can trust Android Central Our expert reviewers spend hours testing and comparing products and services so you can choose the best for you. Find out more about how we test.
If you're a DISH TV customer looking to see if moving your wireless service to the DISH-owned wireless carrier is the right move, it may seem like a slam dunk right at first. Republic's plans are marked as half the cost for DISH TV customers but even considering this, they aren't a phenomenal value. DISH's cheap unlimited plan at $29.99 is limited to just 20GB of high-speed data before being slowed down. While 20GB may be enough for light users, it falls short of what many would expect from an unlimited plan. Luckily there is a larger plan available for heavy users.
Mint Mobile has stuck to a more traditional plan structure requiring no TV subscriptions for its best rates and sticking to multi-month discounts for most of its savings potential. Mint offers plans starting at just 5GB with the option for up to an unlimited plan with 40GB of data. Mint also makes it easy to bring multiple lines with Mint Family giving customers the carrier's best 12-month rates with a three-month renewal. When you're bringing up to five lines, paying for the year all at once can be a challenge so Mint Family makes it easier.
Swipe to scroll horizontally
| Header Cell - Column 0 | Mint Mobile | Republic Wireless |
| --- | --- | --- |
| Network | T-Mobile | AT&T |
| 5G support | Yes | Yes |
| Discounts | Multi-month, Mint Family | DISH TV customers |
Mint Mobile vs. Republic Wireless: Make sure you're covered
Republic Wireless uses the AT&T network for most of its coverage as DISH Wireless works to build its own 5G network. The AT&T network has excellent coverage, especially in rural areas, so most people should have plenty of coverage. AT&T has 5G coverage with nationwide 5G and a growing mid-band network in some cities. If you're worried about 5G, Republic isn't the best pick but if you just want reliable data with enough speed for most tasks, Republic's network is a strong pick.
Mint Mobile uses the T-Mobile network which means it has some of the best 5G coverage in the nation. T-Mobile's mid-band network is strongest in the country and its nationwide network will fill in most of the rest of the gaps. For rural areas and for those without 5G phones, T-Mobile's LTE network is still a solid pick though it may struggle more in rural areas than Republic's AT&T-based coverage.
Mint Mobile vs. Republic Wireless: Mint Mobile plans
Mint Mobile only sells data in multi-month packages, starting at three months with Mint's lowest rate. Moving up from there, you get even lower monthly rates with a 6-month plan and Mint's lowest rates with a 12-month plan. As we saw in our Mint Mobile review, you can change your renewal term and plan in the app.
You can also save with Mint Family. Mint Family allows you to bring up to five lines at Mint's lowest rates, the price typically reserved for 12-month plans and only makes the customer renew every three months. With multiple lines, it can be hard to pay for a year of service upfront on each one. Mint Family makes Mint Mobile's best rates more accessible to families that wouldn't have been able to afford the steep once-a-year cost otherwise.
Swipe to scroll horizontally
| Header Cell - Column 0 | 5GB | 15GB | 20GB | Unlimited (40GB) |
| --- | --- | --- | --- | --- |
| 3 months (introductory rate) | $15/mo. ($45) | $20/mo. ($60) | $25/mo. ($75) | $30/mo. ($90) |
| 3 months | $25/mo. ($75) | $35/mo. ($105) | $45/mo. ($135) | $40/mo. ($120) |
| 6 months | $20/mo. ($120) | $25/mo. ($150) | $35/mo. ($210) | $35/mo. ($210) |
| 12 months | $15/mo. ($180) | $20/mo. ($240) | $25/mo. ($300) | $30/mo. ($360) |
You can add additional data at $10 for 1GB or $20 for 3GB if you find you are using more than usual. If your normal usage is higher than your plan allows, you can upgrade to a larger plan in the middle of your cycle.
The Unlimited Plan comes with 40GB of high-speed data with 10GB of hotspot data. If you use this much data, your speeds will be slowed to 2G until the beginning of the next month's cycle. Hotspot data is shared with normal data on the data plans, and speeds are also slowed when you run out.
Mint does offer international calling at an additional rate, typically just a few cents per minute, but Mexico and Canada are free. You can also roam internationally though you will be paying by the minute, text, and megabyte, so it's best to make use of Wi-Fi as much as you can if you travel. You can also grab a VPN service if you are concerned about security and privacy.
Mint Mobile vs. Republic Wireless: Republic Wireless plans
If you're a DISH TV customer or were a Republic Wireless customer prior to May 10, 2022, you're eligible for the best rates. That means half off the standard price which brings the carrier much closer to being competitive with other prepaid options.
The cheapest plan is a By the Gig option that comes with unlimited talk and text for $19.99 per month for DISH TV customers. Data costs $5 per gigabyte so this plan only makes sense for light users that use less than 2GB of data.
Next, Republic has an unlimited plan for $39.99 per month for DISH TV customers that comes with 20GB of high-speed data and 10GB of hotspot data. This plan comes with international texting as well if you have friends or family abroad.
Finally, the Unlimited Plus plan comes in at $59.99 for DISH TV customers and takes the high-speed data up to 35GB and the hotspot data up to 20 GB. This plan adds talk and text to Mexico and Canada as well as 2GB of roaming data in Mexico.
You can bring up to five lines to Republic Wireless but there is no discount for doing so.
Swipe to scroll horizontally
| Header Cell - Column 0 | By the Gig | Unlimited | Unlimited Plus |
| --- | --- | --- | --- |
| Talk and text | Unlimited | Unlimited | Unlimited |
| High-speed data | N/A | 20GB | 35GB |
| Hotspot | Shared | 10GB | 20GB |
| DISH TV customer prices | $19.99 per month ($5 per gig) | $29.99 per month | $39.99 per month |
| Standard price | $39.99 per month ($5 per gig) | $59.99 per month | $79.99 per month |
Mint Mobile vs. Republic Wireless: Get the right phone
Mint Mobile and Republic Wireless both have excellent support for unlocked phones. Nearly any unlocked phone will work on these networks but for the best performance, you'll want one that supports mid-band 5G. This includes many of the best Android phones you can get today including some mid-range options like Google PIxel 6a.
If you've already got a phone that's been paid off and unlocked, there's a good chance it will work with either carrier.
Mint Mobile vs. Republic Wireless: Which makes sense for you?
Republic Wireless fails to impress when it comes to its plans and pricing. While it offers plans for up to five lines, there are no discounts for bringing that many people, and the prices can add up quickly. It's also a drag that non-DISH customer rates aren't competitive with most of the best cell phone plans. If you're a DISH TV customer looking to bring more of your services under one roof, Republic Wireless is a solid value, but for most people, there are many better and cheaper options.
Mint Mobile, on the other hand, has continued to evolve since being introduced and its current plans are among some of the best values. This is down to their simple structure, easy-to-understand discounts, and Mint Family. With Mint's four plans, there's a good chance most people can find a plan that works for them and if they can pay for the full year, they can save a lot of money while doing so.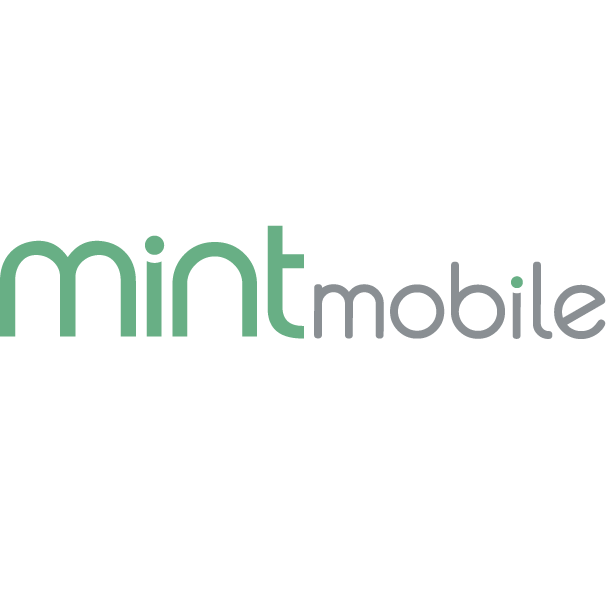 Plenty of data for smartphone users
Mint Mobile keeps its prices low by offering plans in three, six, and 12-month terms with enough data options for most people, including 5G support. You can even get maximum savings with multiple lines thanks to Mint Family.
Solid value for DISH TV customers
Republic Wireless has been retooled to offer discounted wireless service to DISH TV customers with two unlimited plans and a flexibly by-the-gig plan. With coverage on AT&T's network, Republic Wireless will deliver strong service for a good value to DISH customers.
MVNO deals: Mint Mobile | Visible | Boost | Tello | Cricket
Get the Android Central Newsletter
Instant access to breaking news, the hottest reviews, great deals and helpful tips.
When Samuel is not writing about networking or 5G at Android Central, he spends most of his time researching computer components and obsessing over what CPU goes into the ultimate Windows 98 computer. It's the Pentium 3.