January 2022 update for Pixel 6 and Pixel 6 Pro is finally available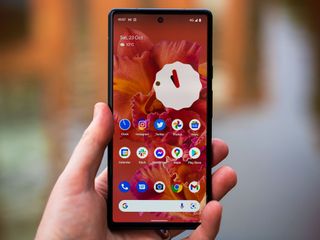 (Image credit: Alex Dobie / Android Central)
Update, Jan 14 (3:30 p.m. ET): Now arriving on the Pixel 6 and Pixel 6 Pro.
What you need to know
Google is rolling out the January update for its Pixel smartphones.
The security patch includes a number of bug fixes, including the Microsoft Teams emergency calling bug.
The Pixel 6 and Pixel 6 Pro will receive the update later this month.
The latest Pixel update is rolling out now, bringing with it the January security patch and a host of bug fixes to some of Google's best Android phones like the Pixel 5a. This marks the first update of the year for Pixel smartphones, although Pixel 6 owners will have to wait a bit longer before they can get their hands on it.
The most notable fix addresses the mysterious Microsoft Teams bug that prevented users from making emergency calls. The app was already updated to address this problem, but Google is issuing its own system-wide update, which should hopefully prevent this problem from surfacing again.
Microsoft Teams isn't explicitly mentioned, but the support page lists it as a "[f]ix for issue preventing emergency calls in certain conditions while some third-party apps are installed." Notably, this is listed as applicable to the Pixel 3, despite support for the phone officially ending in October. That said, the word is that Google was preparing another update for the phone, although it's unclear if this is said update as the phone isn't listed among available software versions.
The update also fixes issues with picture-in-picture on certain apps, a problem with the notification shade, a bug related to the Pixel Stand, and more.
The update is rolling out to Pixel smartphones starting today. However, the Pixel 6 and 6 Pro are left out of the fun while Google puts their updates on hold to address problems that arose with the December update. The support page assures that these devices "will receive the update later this month," so Pixel 6 owners will have to wait a bit longer, as was the case with the December update rollout.
Update, Jan 14 (3:30 p.m. ET) ― January update for Pixel 6 series now live
The January update is now available for the Pixel 6 and Pixel 6 Pro as noted by 9to5Google. This comes earlier than anticipated, as we expected it would arrive in late January, although it is a nice way to start the weekend.
As per the Pixel support page, it will take some time for everyone to receive the update:
"The software update for Pixel 6 and Pixel 6 Pro will begin rolling out to devices on January 14. The update will be available for all devices over the following week, but exact timing may vary depending on your carrier and country."
The update contains all the fixes mentioned above and listed on the support page, including network fixes and improvements. That said, if you're impatient, you can sideload the January 2022 update to your device via the OTA images and factory images. However, do so at your own risk, or you can wait for the update to be pushed to your device.
Both devices are updated to build number: SQ1D.220105.007.
Have you listened to this week's Android Central Podcast?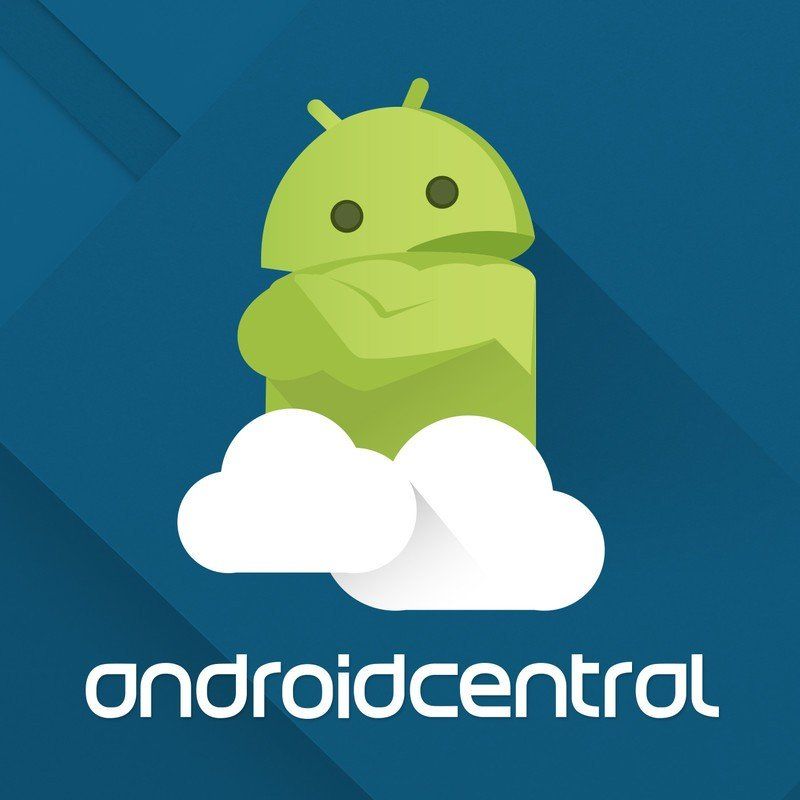 Every week, the Android Central Podcast brings you the latest tech news, analysis and hot takes, with familiar co-hosts and special guests.
Derrek is a long-time Nokia and LG fanboy who loves astronomy, videography, and sci-fi movies. When he's not working, he's most likely working out or smoldering at the camera.
Google needs to get their act together about the pixel 6. It's always something with them

I feel bad for the suckers who keep buying these junk devices. G needs to just axe the hardware and just stick with the software

I got a P6P for $200 after taxes and fees. At certain price points, the P6P is a great device.

Glad I took the safer bet and got the 5a instead. January update just installed. Google in my humble opinion made an error going with a Samsung modem (and lets be honest, processor) for a flagship device. Too much newness and opportunity for error, and we're seeing that play out with a plethora of connection and other issues.

Ditto on the 5a, Type_Grey. This device has worked flawlessly for me since day one.

The "a" series always just works out of the box. No hardware or software issues.

I wish Google would take the P6 on trade in for a 5a. I'm not having any issues with my P6, I just don't like the weight or form factor.

Glad they fixed the memory leak in the system UI and the missing nav bar when rotated into landscape. I ran into both of those issues on my Pixel 5.

I'm waiting to see if the bugs are fixed in the P6P, end of this month, and looking for the costs of the new S22U. My 4XL is working great.

Probably will see the January update when the 12L beta 2 comes out. a safe bet on Pixel 5

I like how this is supposed to sound surprising. Google already has commented that they delayed the December roll out until LATE January and that it would be combined with the January update. This is has been reported on this and most android tech sites and is not a surprise. Disappointing, yes, but not new news with this update dropping.

Have to imagine the Tensor chip has something to do with the Pixel 6 delays. Maybe they forgot they are supporting two chip architectures. ;)

They need to fix a problem with android auto and apps following voice commands, also. Why is there no news about that?

Very few report about android in auto and very few actually use it.

On my Pixel 6 Pro I manually updated to the December update, which didn't see to do much. I am now getting the January update OTA and it's been stuck on 'Installing security update....' screen for the last 20 mins. It's on 40.65 MB.

Even if Google 'fixes' what's wrong with many of the 6 and 6Pro phones, my first foray into the Pixel phone world with the 6Pro, will be my last. The Samsung modem literally reeks and the accompanying software for it, has yielded a phone with far worse reception than the near perfect Note 9 I traded in to Verizon for bill credits. Google rushed this phone out to the market and their followup Advanced Tech Support kept on bopping, weaving and evading the problems of the phone. Samsung under pressure recalled their inflammatory Note 7. Google/Pixel would never admit to their problems or failure.

I love bashing the pixel 6 as much as the next guy, but comparing it's problems with the Note 7 are a huge false equivalence. No one is going to burn to death because of the pixel 6... Well, unless you can't get through to the emergency services because of the terrible signal...

It's just the way the two companies handled their problem. No equivalence between the two issues was mentioned nor implied. Yes, it took Samsung a lot of time before they acted. But they stepped up. If you've read the Google Tech Forums, there are... A LOT... of folks who could not connect. And I'll give you credit for mentioning not being able to connect to emergency numbers, could be catastrophic for some. I don't know if the update will improve the modem or reception. As you probably know, Google is the only U.S. company to use this Sammy modem currently. It's a year or more behind current technology's use.

installing updates now in England. update size 214 MB

Finger print scanner is much better, very fast. Seeing the real thing now. 👏

Installing a 41mb update here in Canada on Telus Mobility. I never had any issues or problems with the December update. Hopefully that continues for January.

Never got the December update but I can say the same. I've had no issues with my Pixel 6. Hate it for those having problems.

Everything seems to be fine with my January update as well.

Same. I bought this phone fully expecting issues due to the new chip. Overall very happy with this gorgeous device.

Verizon pixel 6 pro. Pulling in update. Over 200mb

I updated my phone an hour after the update became available and so far I don't notice much due to not having any issues to begin with.

Ditto. I never had any problems with the December update, and the January update seems to be fine as well.

I moved from a Pixel to a Samsung S21a few months ago ,I have to say Samsung have wiped the floor with the Pixel over timely updates.

Finger print scanner doesn't suck anymore
Android Central Newsletter
Thank you for signing up to Android Central. You will receive a verification email shortly.
There was a problem. Please refresh the page and try again.