The Galaxy S20 FE could be the best Android phone of 2020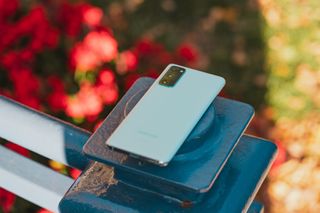 (Image credit: Hayato Huseman / Android Central)
I get a lot of feedback saying that I'm too tough or unfair to Google, Samsung, and Qualcomm. That's because it's true; I hold those three companies to a higher standard than other brands because they are all obviously more capable than other brands. We should expect the very best from each at all times, and when they fall short, they should be called out.
What probably doesn't come across because I spend time pointing out their shortcomings is that I think all three of those companies are the very best at what they do when it comes to Android or smartphones in general. Google writes and maintains the best software platform you can buy into today in Android 11, Samsung makes the best smartphone components and some of the best phones money can buy, and Qualcomm has perfected the art of building a complete mobile application processor bundle with the Snapdragon platform. These three companies are responsible for almost all of the innovation we have seen in the mobile space for the last 2 years.
This is why it's so great seeing the cumulative result from them to respond to the issues surrounding the Android ecosystem in the disaster that is 2020 and the release of the Galaxy S20 Fan Edition. The combination of specs, release date, and price make it the best phone of 2020 by a country mile.
The crazy thing is that I haven't even used one yet, but I still know it's the best Android phone of 2020. Because I don't need to use one to know it.
I'm surrounded by people who have been using an S20 FE for a while and every single person says the same things: you won't miss the UHD display as much as you think you would, the camera and speakers are good (especially for the price), the phone has a plastic back but still feels solid and expensive, and it runs Samsung's version of Android as good or better than every other Galaxy phone you can buy right now.
On top of that, it's got Wi-Fi 6, a big honking battery, and comes in colors that look great. When you put all of this into a package that retails for $600 at launch — and will almost certainly see a great cost-cutting deal before the holidays actually arrive — you can't ignore it. This is the first phone you should be looking at if you're looking for a new phone. And yes, I know the Pixel 4a and its great value to price ratio exists and still say that.
I'm not a big fan of Samsung's phones, find them too busy when it comes to the software, and the gadgetry Samsung adds like 100X space force zoom. I've used plenty of them, of course, (and actually loved the Note 4) and can't find any faults with them other than they just aren't for me. I'm simple; it's not you, Samsung, it's totally me. Let's still be friends, mmkay?
Because I've used enough Android phones, both good and bad, I can tell you that since the Galaxy Fold came out, every Samsung phone feels very optimized when it comes to the software. Unless you're buying one of the very cheap entry-level models, any Galaxy phone will perform like every other Galaxy phone.
Sure, you can nitpick and say the Note20 Ultra does this one thing faster than the S10e does and you would be right, but if you like the experience on that Note Ultra, you're going to like it on that S10e. Samsung has done its homework and its increased level of collaboration with Google — they had to work together to make the Galaxy Fold work with Android) — shows. One UI is great and Android runs as good as you've always expected from one of Google's Pixel phones or a OnePlus phone. You can just tell both companies worked together and made the tweaks that were needed to make everything great.
When you add in the marvel that is the Snapdragon 865 and its 1-3-4 Kryo setup, legendary cellular performance, updated coprocessors for things like photo processing or cryptography, you end up with something that is a more than a flagship. The Samsung Galaxy series defines Android. The incredible hardware, insane specs, and custom optimized operating system is exactly what Android is all about, and Samsung is killing it even if it can't sell 65 gazillion phones in 2020.
The last piece of the Android puzzle is and always will be price. There is a reason iPhone users used to call us "poors" (actually two reasons: those particular iPhone users are arrogant assholes, too) and that's because Android phones are a great value. You get more than what you're paying for. COVID-19 and the whole race to 5G from silly cell providers changed that a little in 2020, and we saw prices reach or exceed the iPhone for basic flagship models. An Android was still a better phone for a lot of reasons, but the value wasn't as much of one as it used to be.
The Galaxy S20 FE changes that. Apple will soon release a new iPhone, and it will have some cool features in it as well as a cheaper model to go alongside the pricey one. But neither offers the best of Android software at the price of the S20 FE. I hope the S20 FE is so successful that Samsung can't ignore a phone like this and we see a Fan Edition come every October. I know I'm buying two of them sometime before Christmas because I'm a phone-nerd-tech-dad and my kids know exactly what they are getting every year. And I'm not even looking at any other brand — not even the Pixel 4a. I just can't ignore the value the S20 FE brings. Neither should you.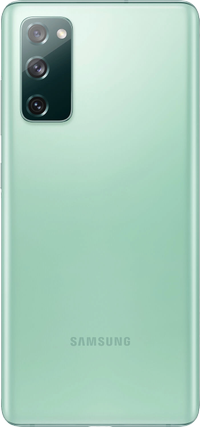 (opens in new tab)
The Galaxy S20 FE offers nearly everything you'd find on the more expensive S20 variants, with a more affordable plastic design. It features three great cameras, excellent battery life, and years of guaranteed software updates.
Get the Android Central Newsletter
Instant access to breaking news, the hottest reviews, great deals and helpful tips.
Senior Editor — Google Ecosystem
Jerry is an amateur woodworker and struggling shade tree mechanic. There's nothing he can't take apart, but many things he can't reassemble. You'll find him writing and speaking his loud opinion on Android Central and occasionally on Twitter.
No question. With same 3 years of updates and better hardware.

Not if you like timely software/feature updates when they're released Google. And you like Samsung bloat.

People keep harping on about bloat... Some of the Samsung software is great... You don't need to use their software and it doesn't slow down their phones... Samsung hardware is second to none...

You'll have to wait years to get the latest software and features on Samsung's one UI. Google takes forever to copy them..

Timely updates stop embarrassing yourself OnePlus tops Google in every aspect Google is old news especially broken updates

Way better. Until you use it.

I definitely think my Galaxy ZFold 2 is the best Android phone of 2020, and the best phone overall in 2020

Dude, it's 2k. That takes it out of the discussion right there

But it's still the best. And the Note20Ultra is a very close second. It's not anyone's fault you can't afford to play inside the tech space.

Richard yarrel..... Is that you?

Samsung is cheating most of their customers thru forcing them to buy the Exynos version by Not launching the Snapdragon version in most of the markets around the world.

I hear you loud and clear (and agree though I like that Samsung is building its own chips). But Most of the time I'm writing for a North American audience, so I forget about how poorly Exynos compares to Snapdragon in the last few generations. I'll try to do better there in the future and at least mention it. Thanks for the feedback.

If the Fold 2 didn't have the compromises it has and didn't cost a whopping $2K it might be a contender for best of 2020. I hope the S20FE lays a whoop'n on Apple.

Don't flame me, it's just my personal preference. Sent mine back. The display is poor, it actually doesn't do white (even after fiddling with all of the settings and talking to support). Just gray and lacks the brightness and pop of my Pixel 3A XL. Huge difference side by side. The AOD is not actually always on and you can't see time or notifications from the first "black" lock screen, even with brightness up all the way. Sammy level 2 tech support confirmed this, and also that you can't adjust font size on the status bar (icons are microscopic). FPS under the screen frankly sucks - immediately did not recognize 2 out of the 3 fingerprints just stored. And tapping sensitivity is a problem, having to tap multiple times to get it to register. And no headphone jack, which I was willing to live with. That's just my own personal preference. Obviously in the minority.

Truly wonder whether you had a bad unit. Coming from a Pixel 3a, the screen is LIGHT YEARS better, and it most certainly does white. Brightness isn't even a comparison between the FE and the Pixel..the pixel was always dim compared to other phones, and unusable in bright sun. I will agree that their AOD is fairly useless, I just did the tap to wake and was ok with that. Also agree that capacitive FPS is faster than under the screen , but it's really not bad at all; maybe 1/4th of a second, vs essentially instantaneous on the Pixel. Tapping sensitivity also not an issue. All together, I think you got a bad screen/digitizer unit. BTW once you have an ultrawide and an optical telephoto to do actual bokeh instead of portrait mode you'll wonder why you put up with the pixel for so long.

You're right, I guess I should have considered the possibility of a defective display. That could account for the lack of white and brightness. Wouldn't be the first time there was a defective Samsung device.

https://www.phonearena.com/news/samsung-galaxy-s20-fe-display-issues_id1...

I think this cuts the legs out from under the Pixel 5. I'm still going to upgrade from my 3XL to the 5, but that's only because it has a few niche features I like. The S20FE is clearly the better phone for most people.

Because it has a Samsung logo on it.. That's the only reason.

No. I don't think I've ever said that Samsung makes the best phone of anything before and even mentioned in this article that I never really cared for them that much. But I can't ignore how much of a complete package the FE is and it ticks enough boxes to make it what I think is the best of 2020. I'd love to see LG or Motorola get their act together and show me something just like this one.

Jerry, I like your analysis of the phone's capabilities, but to call it out as the best phone of 2020 without even seeing one or living with it for a week, does us readers a disservice. Too many times have I seen glowing pre/early sale reviews only to also see the walkback when the screen is not all that good or the battery life is too short, or the software slows after a week's use, etc. Put your money where your fingers are and use this phone for a year (as us mortals must) and then let us know if you were right or not. A phone is not a list of specs, but users' experiences in the real world.

I've used Galaxy phones with the very same processor, the same emcc storage, the same Samsung Ram modules, and the very same software. I know exactly how the FE will run, and unless you're the type of person who isn't into the plastic or something but has also used a Samsung phone with the same software and the same processor, you're going to agree with me. And unfortunately, I don't get the luxury of using just one phone until it wears out. Phones are the tools I use for my job.

I gave up on Samsung years ago because of all the confusing bloatware that came pre-installed on their phones. Has that changed? How easy is it to just use the standard Google apps and completely remove all the Samsung layers? If there is a particular Samsung app that I want to use, let me choose to install it later.

Still there, but it's mostly easy to disable or outright uninstall, and can always be hidden. Since they are in the system partition you gain zero space uninstalling them anyway. First thing I do is replace contacts, calendar, and messages with Google's apps and have zero problems.

Three days with my S20 FE and I feel justified in waiting for this device with the right specs, and the right price. Coming from an S9+, I've matured in the fact that I don't need a flagship device to get the specs that I want. And it doesn't hurt that it's only costing me "$0.00", on a new 2 year agreement.
I mean, I wasn't planning on leaving my carrier anyway.

I got one coming on Tuesday they gave me 400 credit at Samsung for my S10E so for 387 with tax I said why not. I only buy unlocked phones so just throw in my mint mobile sim 5g included should work great

$500 off from Tmobile after trading in a GS7 with screen burn in..... great deal that can't be beat!!!

Had a Poco X3 NFC for bout a week now and if you are talking features to cost then you could just as easily say this is the best phone of 2020! Great fhd+ screen with 120hz refresh and 240 touch sampling, 5100 MHz battery, stereo speakers with headphone jack, 128gigs storage plus micro SD slot or dual SIM, ir blaster, IP 53 rating, quad cameras, face and fingerprint unlock, 33 watt fast charging, type c, notification led, Snapdragon 732g chip and a free case and screen protector for £230 in the UK, around 200-250 US dollars. A superb phone that really does make you wonder how Samsung, apple and Google get away with charging 700-1000 pounds/dollars for their phones. It makes me laugh when I hear phones like the Samsung S20 Fe at £600 being called 'budget'! Honestly this phone really should make people reassess what they need in a phone and how much they realistically want to pay.

Well, I paid $199 for mine. I think that's pretty budget. also worth noting that you can't really use a Poco in the US because it doesn't have all the bands.

That's fair enough and for 199 dollars that's a phenomenal deal. I'm in UK and if the Fe was £200 here it would be hard to beat. Shame about the X3 for US its an awesome phone for the price.

I picked up an FE coming from the Pixel 3XL. I'm loving it so far. Cameras are great, yes Pixel has the advantage still but it's not drastically better by any stretch and depending on the shot I can get better images with Pro mode at times. The bloat ware thing is overblown IMO. I removed almost all the software I didn't want and disabled the rest, everything works great. It wasn't that many apps either some people acting like half the apps are bloat. One UI is really nice to use now since the S7 days of touch wiz, and I just came from stock Android which I also like. I personally like the features of One UI a lot. 120hz screen is 🔥 and I refuse to go back to 60. Battery life is fantastic. $599 plus got $70 towards accessories, its a great deal! Paid $900 dollars for my Pixel 3XL and Google broke the sensors in the device after updating it to Android 10! I still like Google and Pixel but that was a known issue and a poor QC result for owners of the device.

... if only they launched 5G version in India (and some other parts of world).

Wait, I thought that "Fan Edition" meant it had active cooling....

Google Fi just added a number of 5G Samsung phones. Wonder if this model will also be added in near future?