Best wireless car chargers and mounts 2023
Keep your phone visible and fully-charged on the road, no cables required.
For drivers with long daily commutes, the best wireless car chargers are an excellent investment. Beyond the fact that plugging and unplugging your phone can be a pain, most car chargers come with a mount or phone holder that places your phone closer to eye level, so you're not glancing down when your gaze should be on the road. Qi wireless chargers have already started creeping into our offices and homes. If you're using a Qi-enabled phone, you should absolutely grab one of these chargers and go wire-free in the car too.
These are the best wireless car chargers and mounts
Why you can trust Android Central Our expert reviewers spend hours testing and comparing products and services so you can choose the best for you. Find out more about how we test.
iOttie Auto Sense Wireless Car Charger
Most dependable
iOttie makes the most popular mounts on the market, and the most reliable car mounts around that's compatible with Qi charging Samsung and Apple phones. iOttie's Auto Sense clamps get the job done, automatically detecting your phone and clasping it shut. They usually last a while too.
ZeeHoo 15W Wireless Car Charger
Built-in cooling
This package deal comes with all the gear that you need and more. There's an AC vent clasp, a suction cup dash mount, a USB-C cable, and, of course, the wireless charging clamp itself. It has a built-in cooling system, so your device will stay chill even if you decide against the vent placement. You can charge all the latest phones at up to 15W wireless charging speed.
MOKPR Auto-Clamping Car Mount
BYOC
MOKPR's 15W car mount doesn't come with the actual charger you'd plug into the car's cigarette lighter. It's a good option if you already have a QC 3.0 car charger. This mount has stabilizing clips that help reduce the strain on your car's air vent and keeps the mount from falling during big bumps.
Peak Design SlimLink Car Mount
Low profile
Peak Design has a knack for making functional accessories for Android phones, and this car mount is a low-profile wireless charger that works with the brand's own SlimLink technology. Like MagSafe, it works with magnetic cases for induction charging, so all you need is a PD case or adapter.
Belkin BoostCharge Magnetic Wireless Car Charger
Boost-ful charging
Belkin may have made this mount with the iPhone in mind, but rock a magnetic induction case like those from Peak Design and you can pretty much get the same effect with this mount. The BoostCharge can do 10W charging and is sturdy enough to handle both portrait and landscape orientations.
iOttie Velox Magnetic Wireless Charger
Magnets and Qi together
Qi magnetic mounts are growing in number and sophistication, and the Velox series is a great example of that. Again, you will need a phone case that allows for some induction charging, but the beauty of this one is that it's very consistent. If you want cooling to go with it, try the Velox Pro.
ZealSound Fast Wireless Charge Slim Pad Station Dock
Lay flat
Most Qi chargers for the car are docks, but if you seldom need to mount your phone for directions — or you wish to stow your charging in the center console — this car charger is for you. It allows you to just plop your phone down in the recessed pad, which keeps the phone from slipping around, and you're ready to hit the road.
MANKIW 10W Qi Wireless Charger Mount
A smarter dashboard clamp
This mount senses your phone, opens up its clamps, and then grips it automatically. A quick-release button will then let you remove it. It only hits 10W but can be mounted on your dashboard if you want to keep your vent open. MANKIW's Qi wireless charger also supports 7.5W quick charging and QC 3.0.
Topume 10W Qi Fast Charging Car Phone Holder
Comes with car charger
The Topume Qi wireless charging car mount is case-friendly and can rotate up to 360 degrees. This snazzy-looking thing supports up to 10W Qi fast charging, has an auto-clamping feature, and keeps your phone cool since it mounts on the AC vent. As a bonus, it ships with a car charger, so you don't need to buy one separately.
Sensors and magnets and springs
The biggest differentiators when picking the best wireless car charger are going to be how the mount attaches to your car, and how the mount grips your phone. If you prefer a no-nonsense mount that uses the standard springs, then the iOttie Wireless Car Charger is a great choice. It's a bit bulky in the dashboard style, but it has a suction cup to easily stay on your window or dash, so long as it's not a ridiculous temperature out. Plus, the spring mounts tend to last well over a year before wearing out.
I prefer air vent models because they tend to fit a wider array of vehicles. Plus, the air from the AC blows over the mount and your phone, which helps keep them cool as wireless charging generates some heat. Something like the iOttie iTap 2 will definitely fit the bill if you agree.
Of course, before you buy any of these, check if your Android phone supports wireless charging. If not, you can always try a car phone holder or magnetic mount that doesn't offer charging, and then invest in one of the best car chargers separately.
Get the Android Central Newsletter
Instant access to breaking news, the hottest reviews, great deals and helpful tips.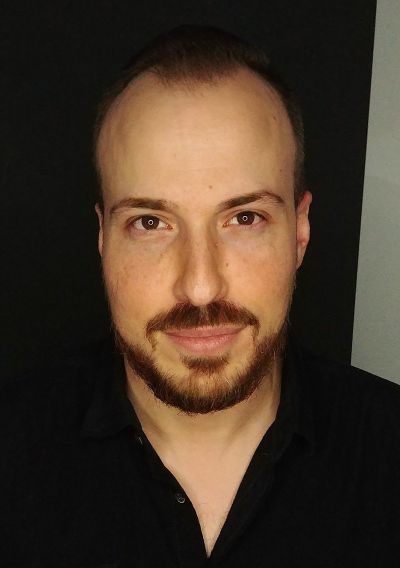 Contributor, Audio Reviewer
Ted Kritsonis loves taking photos when the opportunity arises, be it on a camera or smartphone. Beyond sports and world history, you can find him tinkering with gadgets or enjoying a cigar. Often times, that will be with a pair of headphones or earbuds playing tunes. When he's not testing something, he's working on the next episode of his podcast, Tednologic.