Best photo editing apps for Android 2023
Editing is easy with the right app at hand.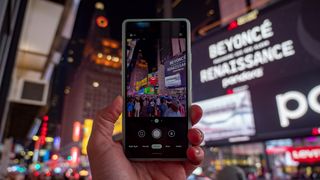 (Image credit: Nicholas Sutrich / Android Central)
Choosing the best Android phone with a great camera is only part of the equation. The best Android apps that you use with it — and after the fact — are equally important. But once you've taken the photo, how do you make it better? With the magic of the Google Play Store, there are some really great options if you're looking for the best photo apps for Android.
These are the best photo apps for Android
Why you can trust Android Central Our expert reviewers spend hours testing and comparing products and services so you can choose the best for you. Find out more about how we test.
Not only is Snapseed one of the best photo editing apps for Android due to the fact that it's owned by Google, but the app has so many different tools and filters that are built-in that you can turn a basic picture into a piece of art.
Google Photos is already the best photo manager on Android, but Google has been adding some pretty impressive editing tools to the excellent app. And you won't have to fiddle around with slider bars or color pickers, as you can just make use of Google's intelligent editing tools.
Instagram remains arguably the best way to share your favorite photos with the world. The app features an impressive array of editing tools that you can use to spruce up your pictures before downloading the image or sharing them on your IG feed.
1. Snapseed
Even before being acquired by Google, Snapseed was already one of the best photo editing apps on the Play Store. The app gives you as much, or little, control as you want over editing your photos. With basic tools such as filters and the ability to crop pictures, along with more in-depth features such as changing the white balance, or using a brush to clean up a portion of the image, Snapseed is an all-in-one photo editor for everyone.
If you are still unsure about the power that Snapseed has to offer, just try loading up a RAW image, and take advantage of the pro-level tools that are built-in. Snapseed touts as many as 29 different tools and filters to take advantage of, plus you can create custom filters that can later be applied to other pictures inside the app. But perhaps the best part about all of this is the fact that Snapseed is completely free to download and play around with.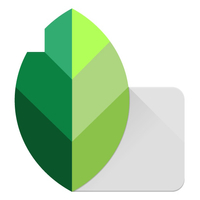 Snapseed
Google's Snapseed is one of the most accessible photo editing apps for Android, with a wide range of features for experienced users and newcomers alike. The range of features is diverse. It has everything from basic automatic color and contrast enhancement to cropping and sharpening, to selectively adjusting color properties within a particular radius.
Get from: Google Play Store
2. Google Photos
You may be thinking that Google Photos is just the best place to store all of your pictures and videos so that they are backed up to the cloud. But Google has been putting in some serious work into Photos, turning it into a great all-in-one solution for everything that has to do with your pictures.
In fact, recent updates have even made it so that Google Photos will offer suggestions as to what kind of edits could be made to an image. If you don't want to fiddle around with all of the different settings and options, having the suggestions at your fingertips can really make a difference.
Google has even added more editing features, such as the new "sky suggestion" filters and "Styles" collage templates, but those are only available for Google One subscribers. Non-Pixel users who're on the Google One plan can use Pixel-exclusive features like Magic Eraser on any iOS or Android phone to remove objects and people.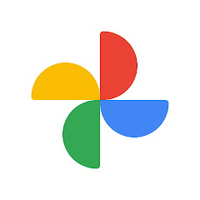 Google Photos
Google makes editing photos a breeze. The app has several non-destructive (meaning you can undo them if you don't want them) tools so you can quickly and easily make changes and share them with various social networks. If you've been eying the Magic Eraser tool on Pixel phones with envy, you can access it on your non-Pixel device by getting the Google One subscription.
Get from: Google Play Store
3. Instagram
While it's true that Instagram is more of a social network than a photo editor, that doesn't mean that IG doesn't still offer some great editing features. When uploading an image, you can select from some different filters to apply, along with adding some fun stickers or other special effects to your pictures.
Then, you can either just save the photo to your smartphone, or you can share them on your Instagram feed for the world to see. And, of course, you'll have all of the great features of Instagram such as posting to your Stories, connecting with friends or family, or just following some of your favorite photographers.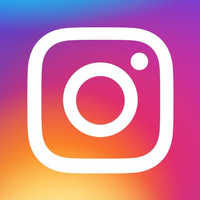 Instagram
Instagram adds new filters all the time, and for the most part, it does a good job of giving photos character without stomping all over them. In addition to controlling lux and the level of filtering, you can tweak photos' color temperatures, adjust highlight and shadow brightness, add a vignette, sharpen, and even introduce tilt-shift effects.
Get from: Google Play Store
Other great options
Though they didn't quite make it into our top three, here are some more fantastic photo editing apps for you to try out.
VSCO Photo & Video Editor
Like Snapseed, VSCO has been a fan-favorite for photo and video enthusiasts for years. The app is comprised of 10 different filters to choose from for the free version, but if you sign up for the VSCO Membership, you'll find more than 200 different presets to take advantage of. In the event that you don't want to sign up for another subscription, there are an array of editing tools at your disposal, so you'll still be able to fine-tune your photos and videos to make them stand out.
The built-in video editor is compatible with all of the same presets and filters as are available for photos. And you can create a 'VSCO Montage' with an array of images and videos to create something truly special and unique. Plus, with the VSCO community at your fingertips, you can either have some fun with the weekly challenge or reach out and try to get some help to get a specific look.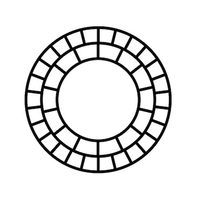 VSCO: Photo & Video Editor
VSCO aims to be your one-stop shop for photography and image editing on your Android phone. VSCO lets you capture images, tweak and tune them to your liking, sync them across devices, and share them with the world. You can even discover the best original photography from other VSCO users through the Grid feature.
Free with IAPs: Google Play Store
Adobe Lightroom
It was only a matter of time before we mentioned one of the apps found in Adobe's suite of photo editing options. Lightroom is our favorite of the bunch, as the interface is simple enough for everyone to try and use. From performing some in-depth RAW photo editing to applying a few different filters, Lightroom has all the tools one could need, regardless of your skill level.
One of the best aspects of Lightroom is the ability to view the finished product compared to the unedited version, so you can see exactly how different the two images are. And you can even use this tool to go back and edit something that you forgot because you were swept away from editing other areas of a photo. Adobe has even updated Lightroom so that you can use it as your camera application, and have the picture imported instantly to Lightroom.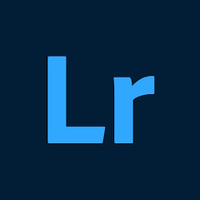 Adobe Lightroom
Using Lightroom can take a few minutes to get used to, but after you figure out where everything is, it's a breeze to edit your photos. At the bottom of the screen, you'll see a bar that has settings that can be applied with a tap. You just need to select the category of tool that you want to use from adjusting the look of the photo itself to cropping it or adding a gradient.
Free with IAPs: Google Play Store
Fotor
When trying to edit your photos, it can be a rather daunting task, especially if you aren't a professional. With Fotor's one-click enhancements, there are 13 different options to choose from, making it easier than ever to edit your pictures, regardless of how the photo turned out when you snapped the picture.
While Fotor is also pretty easy to use, the app also makes it possible to choose from an array of special effects, borders, and stickers. This allows you to create a unique collage or just have some fun with your pictures. Best of all, Fotor is not limited to just Android, as the photo editor can be found on Mac, Windows, and iOS, or you can just use Fotor in your browser of choice.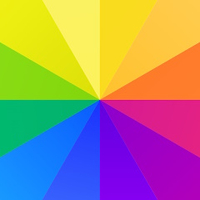 Collage-Fotor AI Photo Editor
Fotor wants to be your all-in-one photo editor for your Android device. Not only is there an array of editing effects and filters, but you can even customize the Edit functions within the app. Plus, Fotor makes it possible to quickly and easily create photo collages.
Free with IAPs: Google Play Store
Glitch Lab
It's all fine and dandy if you want to take a picture and edit it to look more professional. While just about every picture is unique, using an app like Glitch Lab for editing your photo just takes things to the next level. As the name suggests, you'll able to dive into the world of glitch art, thanks to the availability of more than 100 different effects that can be applied.
So you can take that picture of the city skyline and warp it into something practically unrecognizable, but unique, allowing it to stand out from the crowd. The Glitch Lab app even makes it so that you can bookmark an image as your editing the photo to save your progress, or to use the same effects as a mask for another picture.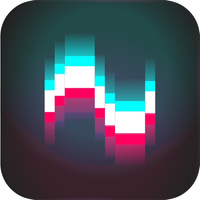 Glitch Lab
Glitch art may not be for everyone, but for those who want to dive down into editing photos in a different way, Glitch Lab is the app for them. There are over 100 different effects, which are broken down into different categories, all while maintaining a simple and easy-to-use interface.
Free with IAPs: Google Play Store
Pixlr
Pixlr is another one of those all-in-one photo editors, but you don't even have to create an account to get started. Just fire up the app, upload your picture, and start editing away. There are an array of different tools at your disposal, including "Double Exposure", which creates various effects with different layers and adjustable transparency.
The app creators state that you can take one photo and edit it with more than two million different combinations of free tools such as effects, filters, and more. With so many options at your disposal, it can be rather daunting to even want to dive in. But the Pixlr app features a simplistic interface, giving you all of the tools that you need at your fingertips. And when you're finished making your edits, share to your various social media platforms right from the Pixlr app.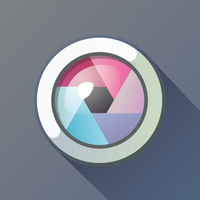 Pixlr
Pixlr is a fan-favorite for those looking for free photo editing services on the computer. Now with the mobile app, you can take it with you on the go. Not only can you do basic photo editing, but there are plenty of different effects, overlays, and filters to choose from, and you can share the edited photos to your social network platforms right from the app.
Free with IAPs: Google Play Store
TouchRetouch
We've all been there before. You're trying to take the perfect picture, but then a bird flies across your screen or someone starts walking in the corner — potentially ruining the shot. With TouchRetouch, you can go back and remove those unwanted subjects or items with just a few swipes.
As one would expect, TouchRetouch is not your traditional photo editor, but instead, is one to use if you want to get rid of items. Think Magic Eraser on steroids. There is even a one-touch fix, which will remove items from your photo just by marking them in the app. Plus, it can be used to remove any blemishes if you happen to be taking some portrait photos.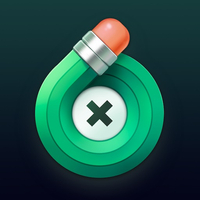 TouchRetouch
Sometimes you come across a potential image that is absolutely perfect, only to find out that someone walked through the picture at the last minute. With TouchRetouch, you open the picture in the app, highlight that person, and remove them, giving you the perfect picture.
Buy from: Google Play Store
Adobe Photoshop Express
Rounding out the best photo editing apps for Android is the most obvious choice — Adobe Photoshop. But instead of the fully-fledged version that you would find on your desktop or even the iPad, Photoshop Express is designed to give you all the tools you could need, right on your phone. With PS Express, you can create custom collages with the built-in grid layouts, along with the more obvious features such as spot healing and adjusting the contrast or exposure.
As you would expect, Photoshop Express can be used to edit a wide variety of image types, even if you want to download or import an image to the app. Make your edits using the vast array of editing tools, and then download the final product right to your phone, save it in the Adobe Cloud, or send it off to your social media platform of choice. While Photoshop Express may not be as powerful as its desktop counterpart, it's more than powerful enough for mobile photo editing.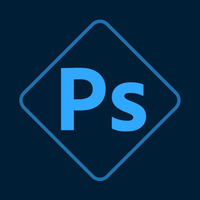 Adobe Photoshop Express
Adobe's Photoshop Express is more than just a mobile version of the ultra-popular desktop application. With PS Express, you are able to create custom looks using different effects, or you can just edit your photos with Adobe's one-touch adjustments.
Buy from: Google Play Store
Get the Android Central Newsletter
Instant access to breaking news, the hottest reviews, great deals and helpful tips.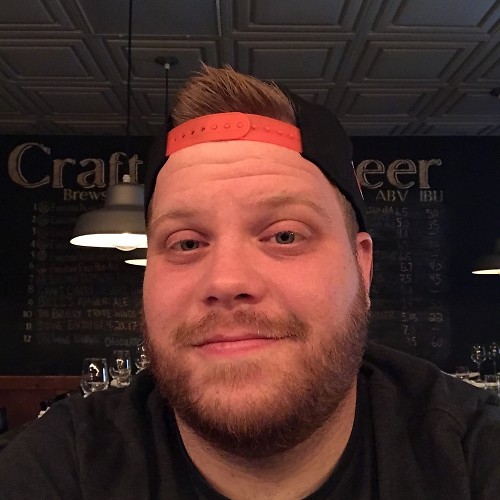 Senior Editor - Chromebooks, tablets, and wearables
Andrew Myrick is a Senior Editor at Android Central. He enjoys everything to do with technology, including tablets, smartphones, and everything in between. Perhaps his favorite past-time is collecting different headphones, even if they all end up in the same drawer.