Snapseed: Everything you need to know about Google's photo editing powerhouse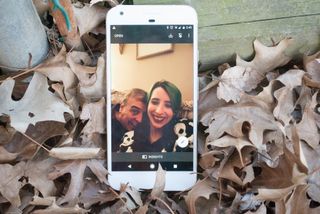 We are in a time when taking photos at the spur of the moment is easier than ever. With a smartphone in your pocket, you can snap photos practically anywhere you are, so long as your phone has battery life. However, not every photo turns out the way you want it to, and you can't really go back and recreate an image after the moment has passed. That's where the magic of photo editing with Snapseed pops up. This app will let you correct tone, adjust angles, tweak white balance, and so much more. If you're not acquainted with Snapseed it can be a lot to take in. That's why we've got details on the many awesome features contained here.
Tutorials
If you aren't already a regular user of Photoshop, Lightroom, or other intensive photo editing programs, then everything included in Snapseed will definitely be overwhelming. So if you're just starting out, you'll want to look near the bottom of the screen for the insights tab. Tap on it and it will open a page that lets you scroll through a variety of tutorials. Each tutorial will allow you to edit a photo in order to achieve a specific look, whether it's a type of lens blur, or seventies style photo fade.
Each tutorial includes step by step instructions, along with an estimate of how long it will take to get the effect you are striving for. The directions are first broken into simple steps then explained in detail complete with screenshots to help you learn the app layout. There are over two dozen different tutorials to help get you started with the basics of Snapseed, as well as grasp more complicated concepts.
Tools
One of the biggest features contained within Snapseed is its suite of tools. These allow you to tweak specific parts of your photos, such as white balance, tone, and perspective. Snapseed includes 12 different tools for you to use, and all of them are quite easy to implement. All that you need to do is tap on the tool that you want for your image, and then use the slider bar to adjust how you want your photo to look. Once you have gotten the effect that you want, all you need to do is tap the checkmark to save your progress on the edit.
The suite of tools at your disposal are nothing to be scoffed at. They are set up in a way that is easy to find and select the right tool for the job. Even after you have applied a tool, if you don't like the changes that have been made, you can undo your last edit. If you decide after undoing a specific edit that you did like it, it's easy to redo the action at the tap of a button. You can also view your edits, which lets you see all of the effects and filters that you have used.
Filters
Anyone who has used Instagram before is familiar with filters. These are specific effects that are settled over your photo to give it a particular look, without needing to manually edit every inch of the photo. Snapseed delivers 13 different filters to use and these vary from Lens Blurs and Glamour Glow, to Grunge or Black and White. Each filter has its own set of effects that will modify your photo. However that doesn't mean that you won't have control over how those filters look on your photo.
Each filter has its own setting of modifications that you have control over. At the top of the screen is a slider bar that will let you adjust how the filter settles over your photo. At the bottom of your screen are the different options for the filter. These tend to be small variants on the white balance, and look of each filter. This means that there are tons of options within each filter to allow you to fine tune the way that everything looks.
Sharing your photos
Saving and sharing the photos that you have edited is also exceedingly easy with Snapseed. At the top of the main screen, there is a download icon. If you tap on this you'll be able to save, share, or export your edits. Tap share to open up the share menu with all available social media apps. This means that you can apply professional edits to your favorite selfie, and then upload it to Instagram, or any other social media that you have installed on your phone. You can also share directly to a messenger client if you want someone in particular to see your photos.
Make every photo awesome
Snapseed is brimming with great features that give you access to a creative suite of editing software for true control over all of your favorite photos. Whether you just need to adjust the white balance, or you're looking to do more in depth edits, Snapseed can easily handle it. As you learn how to master the app, getting the exact look that you want will be easier than ever. Have you ever used Snapseed? Got any awesome tips we haven't mentioned here? Be sure to drop us a line in the comments below and tell us about it!
Sign up for Black Friday email alerts!
Get the hottest deals available in your inbox plus news, reviews, opinion, analysis and more from the Android Central team.
Jen is a staff writer who spends her time researching the products you didn't know you needed. She's also a fantasy novelist and has a serious Civ VI addiction. You can follow her on Twitter.