Best phones for Google Fi 2022
Google's own Pixel phones are a perfect fit.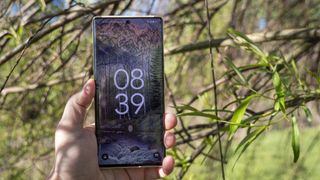 (Image credit: Nicholas Sutrich / Android Central)
Starting at just $20 per month for unlimited calls and texts and $10 per gigabyte of data, Google Fi is one of the most compelling carriers around. Factor in its excellent global roaming, nationwide coverage, and billing feature that credits back whatever data you don't use, and you have an even more appealing purchase. Fi works with almost any unlocked phone, but certain features, like intelligent network switching, are only available for certain phones with "designed for Fi" software. The Google Pixel 6 Pro is the best Pixel phone yet with improved cameras, a custom chipset, and great 5G support on Fi.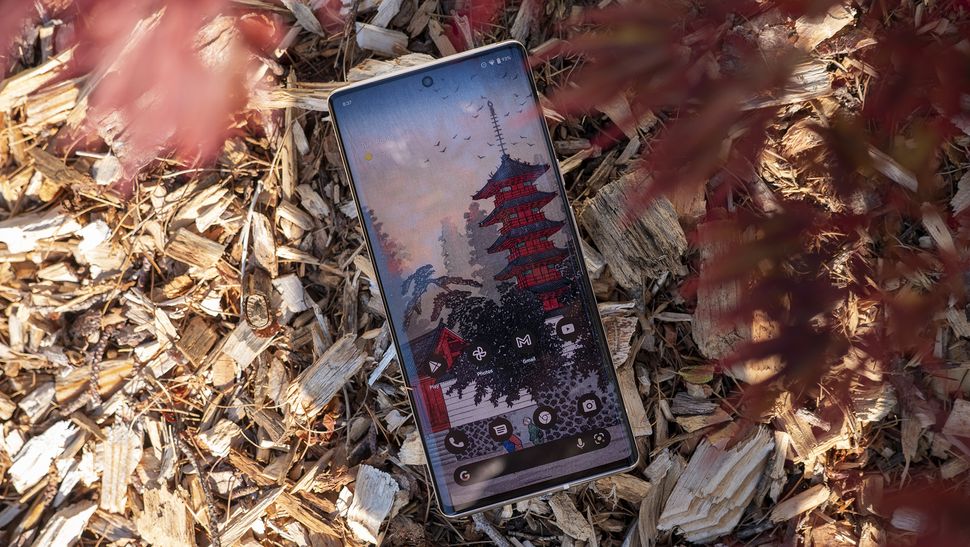 Google's best phone
Reasons to buy
+
Fast performance with Tensor
+
Beautiful 90Hz OLED display
+
5G and Wi-Fi 6E support
+
Bold color options
+
Designed for Fi with 5G
Reasons to avoid
-
Large camera bar on the back
-
Confusing lack of mmWave on some models
The Pixel 6 Pro is the ultimate partner for an unlimited Google Fi plan with support for Fi's entire network, including 5G, with the smart network switching feature intact. It also comes with Wi-Fi 6E support, so if you've upgraded to one of the best Wi-Fi 6E routers, you can get full gigabit internet speed on your phone.
For this Pixel, Google ditched some off-the-shelf components with its own Google Tensor chipset. As we found in our Google Pixel 6 Pro review, this CPU and GPU package kept this phone running smoothly even on the large 6.7-inch 120Hz display. The extra power is put to good with Android 12's Material You design, giving this phone a unique and modern appearance. Pixels are also the first to get the newest Android updates, so you'll always have the most up-to-date features on your device.
Around the back of the phone is a reasonably thick camera bar housing three cameras. A 50MP wide, 12MP ultra-wide, and 48MP telephoto camera gives you the hardware needed for just about any scenario. Google's camera software can also make the most of the new Tensor chip to produce sharp and colorful photos in nearly any lighting condition. Not only that, Google focused on delivering accurate skin tones, a challenge for cameras dating back to film.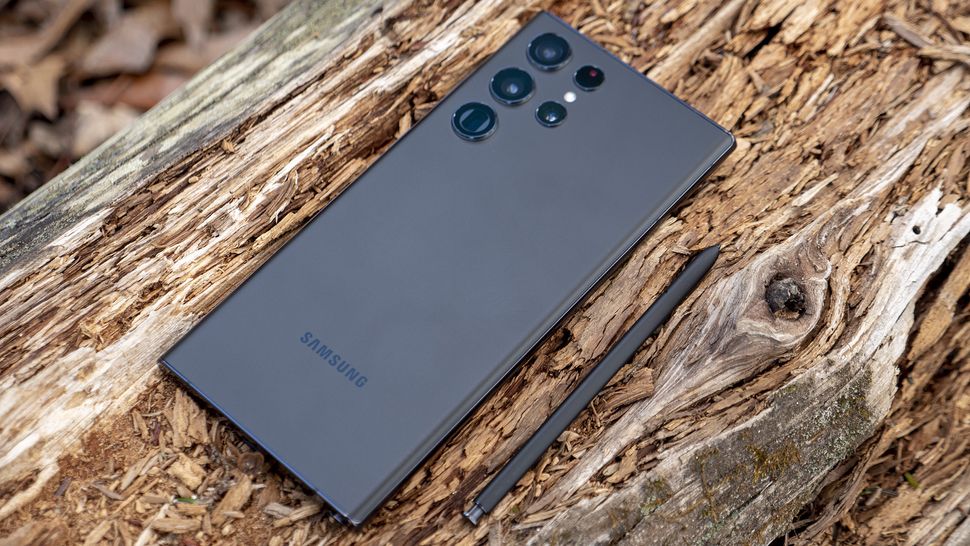 The new note
Reasons to buy
+
Incredible 6.8-inch display
+
Phenomenal cameras
+
Solid battery life with 45W charging
+
S Pen included
+
Designed for Fi with 5G
Reasons to avoid
-
Quite Expensive
-
Very large
Many of Samsung's Galaxy phones have been fully compatible with Google Fi's network for a few generations and that continues with the excellent Galaxy S22 Ultra. As we saw in our review, this phone is blazing fast thanks to the Snapdragon 8 Gen 1 with included S Pen making the device even more useful. This really is the ultimate Galaxy phone and it works on Google Fi's entire network thanks to its Designed for Fi designation. You can even set it up with an eSIM on Fi.
The cameras on the back are some of the best available with great colors and sharpness on the main 108MP camera with two more cameras for optical zoom and an ultra-wide camera so you're ready for any situation. Of course, this phone supports 5G including C-band and Wi-Fi 6E out of the box.
One of Samsung's biggest strengths with the S22 line is its plans for software updates. Samsung has committed to upgrading this phone through to Android 16 with five years of security updates. While the initial investment is high on this flagship phone, you can rest assured you'll be able to keep using it for years to come.
A cheap Pixel with 5G
Reasons to buy
+
Surprisingly good cameras
+
Great battery life
+
Smooth performances
+
IP67 dust and water resistance
+
Designed for Fi with 5G
Reasons to avoid
-
Plain design with only one color
The Google Pixel 5a with 5G is a great phone for the price with surprisingly good camera performance, especially when you consider the price. The phone is powered by a competent Snapdragon 765 processor with 6GB of RAM. 5G support is included and works great with Google Fi. This phone has a 6.34-inch display stretching to every curved corner with a hole-punch camera on the front. The 4680mAh battery inside can keep this phone running all day with ease; our Pixel 5a review found it could easily last two days per charge with regular use.
The main camera is a 12.2MP shooter that manages to kick out some great results thanks to Google's optimizations and processing. Photos look sharp and vibrant, even placed next to much more expensive phones. This all comes in a compact device that slides easily into a pocket.
Like all Pixel phones, the Pixel 5a with 5G runs the latest version of Android with frequent updates. This phone is one of the cheapest ways to stay on the cutting edge of Android. Whether you're looking for a great phone to travel with or want something that will deliver great photos for social media, the Pixel 5a is a great choice. At least until the new Pixel 6a arrives to compete with it.
Pixel perfect performance
Reasons to buy
+
Fast performance with Tensor
+
Beautiful 90Hz OLED display
+
5G and Wi-Fi 6E support
+
Bold color options
+
Designed for Fi with 5G
Reasons to avoid
-
Large camera bar on the back
-
Confusing lack of mmWave support
The Pixel 6 Pro is a great phone that will work great for most people, but its large screen (and price tag) may not be for everyone. You can still get in on the latest Pixel with the Pixel 6 with the same great Google Tensor processor. The display is down to 90Hz, but it should still feel buttery smooth with Android 12's new design behind it. The battery size is also a bit down at 4614mAh, but you should still have no trouble making it through the day.
As with its larger sibling, the camera system is one of the best you'll find on any smartphone. This model only comes with the main 50MP sensor, but our Pixel 6 review proves you can get some stunning photos thanks to Google's excellent camera app and the power of the new processor. From the raw numbers, it may not take the best photos technically, but the software makes it hard to take a bad one.
This phone runs Google's latest software, Android 12, with its new Material You design. This software makes Android feel more personal than ever and compliments the colorful design of the Pixel 6 line. With a Pixel, you're also first in line for Android updates, so you can be on the cutting edge when it comes to new Android features.
Fantastic battery life
Reasons to buy
+
Vibrant 6.5-inch 120Hz AMOLED display
+
Large 5,000mAh battery
+
IP67 water resistance
+
Four Android version updates
+
Designed for Fi with 5G
Reasons to avoid
-
No Wi-Fi 6
-
No charger included
The Samsung Galaxy A53 5G is one of the best mid-range phones money can buy, with a beautiful AMOLED display, a large battery, 5G support, and enough power to handle the majority of apps with ease. Speaking of power, this phone has a 5,000mAh battery which can easily take you to the end of the day with heavy use. The phone can also be charged at 25 watts, though you'll need to provide your own charging brick as there isn't one in the box.
As we saw in our review, the cameras produce nice and sharp images with plenty of contrast for social media and sharing with friends. While it's not quite on the level of the S22 series, not much is. You get IP67 water and dust resistance so you don't need to sweat if you get stuck in the rain.
Finally, the most surprising thing about this phone is its amazing software support. Samsung has promised four major Android updates and with this device starting out on Android 12, you can be sure you'll be up to date for years to come. For phones in this price range and even compared to some flagship phones, Samsung's promised updates are second to none.
Samsung Galaxy A13 5G
Cheap with 5G and network switching
Reasons to buy
+
6.5-inch 90Hz display
+
Large 5,000mAh battery
+
Attractive minimalist design
+
2 Android OS updates
+
Designed for Fi with 5G
The Samsung Galaxy A13 5G is an impressively capable budget phone, with a large 6.5-inch display with a 90Hz refresh rate. With 4GB of RAM and powered by the MediaTek MT6833 Dimensity 700 CPU, this phone has enough power to handle day-to-day takes with sub-6 5G built in so you can use T-Mobile's vast 5G coverage through Google Fi. Not only that but it supports Google Fi's network switching so you can be sure you're on the best connection possible.
This phone has three cameras on the back with a 50MP main camera for most of your photos alongside a 2MP wide-angle camera and a 2MP depth camera. You can also take plenty of photos with 64GB of storage onboard and a microSD card slot. The battery should also last you all day with a 5,000mAh power pack included that can charge at 15 watts.
This phone launched with Android 11 and Samsung has committed to 2 Android OS updates so you won't be stuck with an aging operating system for too long. While two updates don't meet the standard of more expensive Galaxy phones, compared to other budget phones, it's reasonable. Especially when you consider that this phone will get four years of security updates.
Use your Google Fi plan to its fullest
Why you can trust Android Central Our expert reviewers spend hours testing and comparing products and services so you can choose the best for you. Find out more about how we test.
To get the most out of your Google Fi service, it's best to get a phone that has been "designed for Fi." This means that it has the necessary software to automatically switch to the network with the best signal no matter where you are in the country. You can still use any of the best Android phones on the T-Mobile network with Google Fi, but you may not get the same consistency in coverage as other phones.
The Google Pixel 6 Pro is the ultimate Google Fi phone with all of the best features Google offers, including some of the best cameras on any phone and 5G support. The phone comes with a great display running at an ultra-smooth 120Hz, and you can rest assured that Google will keep the phone up to date with the latest version of Android as soon as it's ready.