Best Phone Accessories for Surviving a Music Festival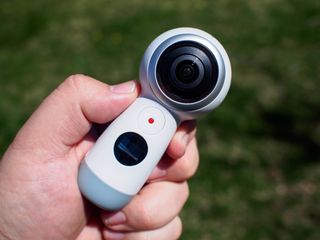 Summertime for me means hitting up as many music festivals as I can afford, soaking in the sun and enjoying live music. But the experience has evolved over time as smartphones and technology continue to change how we interact with the world around us. Smartphones have proven to be incredibly useful in a big festival setting, whether it's for tracking down your friends in a sea of people, planning out your day with the festival app or schedule, or recording and sharing your favorite moments on social media.
While a number of the major music festivals have already come and passed in 2017, there's still a festival or two running every weekend in my part of Canada until mid-September, not to mention Lollapalooza and other major fests still on the horizon. And it's never too early to start prepping for next year's fest. Let's dive in!
Battery Packs
The number one accessory you're going to want to consider is a battery pack. It's bad enough when your phone dies on an average day, but when you're in the middle of a huge crowd of people far away from a power source? Forget about it.
We'll look at different charging packs — smaller ones that are great to throw in a backpack or pocket for personal use, and bigger battery banks ideal for group camping at a weekend festival.
Personal charging solutions
The right battery pack is going to be vastly different depending on your needs. Maybe you want to maximize capacity, or you'll prioritize sleek design over anything else. If you're looking for something cheap that you won't be upset if it gets lost or damaged during the festival, check out our list of great portable battery packs under $25.
I've been personally testing the Ventev Powercell 3015c battery charger this summer, and I've really appreciated how slim and compact the design is. With a built-in USB-C charging cable I can charge it up, grab it and go. Featuring a lithium-ion battery with 3,000 mAh capacity, I've been able to regularly recharge a Samsung Galaxy S8 or Google Pixel from battery warning back up to around 75% in about an hour or so, which has been more than enough to get me through a day at a festival.
MrMobile has some thoughts on the subject, too. He's tried and tested over 30 different types of battery packs and says the best battery packs will combine safety, capacity, and charging speed. He offers a really good breakdown of what to look for when shopping for battery packs along with some great suggestions for brands and styles to consider.
You may also be interested in harnessing the power of the sun to charge your devices, an ideal solution at smaller festivals where power outlets might be in short supply. The Anker PowerPort Solar Lite topped our list of best solar chargers, but there are more compact options available as well.
Communal charging solutions
Planning to camp at a festival with a group of friends? Safe bet that you'll all be looking for a reliable charging source for your phone and other devices. That's where investing in a massive battery bank becomes a viable option because charging your tech in your tent sure beats wasting time hanging around the charging stations or outlets provided by the festival.
If you're going to go big, you might as well go BIG. Last summer, MrMobile took a look at the Anker PowerHouse
This year our crew used the Goal Zero Yeti 400, an absolute behemoth of a portable charging station that allows you to charge pretty much anything with 396 watt-hour, 33Ah capacity. You're able to charge up to seven devices at once, great if you're at a camping festival with a larger group of friends. There's an optional solar panel available, too, which we used and had no problems keeping everyone's phones topped up throughout the weekend.
Bluetooth Speaker
Why you can trust Android Central Our expert reviewers spend hours testing and comparing products and services so you can choose the best for you. Find out more about how we test.
When the music is over and you're heading back to your hotel or campsite, it'll be up to you and your friends to keep the music going. Now, some camping festivals I've been to have banned Bluetooth speakers for obvious reasons — no one wants a campground filled with hundreds of competing amplified music sources — yet that hasn't stopped people from bringing them along anyways.
I totally get it, though. Bluetooth speakers are an incredibly convenient accessory to bring along on a camping trip, so why wouldn't you also bring one to a camping music festival? If that's your plan, check out our list for the best portable Bluetooth speaker.
I've been sweet on the Anker SoundCore 2 so far this summer, and while the beefier SoundCore Boost offers better bass and acoustics, you'll appreciate the longer battery life and more rugged design of the SoundCore 2 when you're camped out in a field.
360 camera
This is an aspirational accessory for myself, but as someone who tries not to get too annoyed by people who hold up their phones throughout a band's set to snap photos or record a favorite song (because I am occasionally that guy myself) I love the idea of holding up a Samsung Gear 360 and capturing an amazing moment with a photosphere that I can revisit later in VR. The future is here.
Samsung tops our list of best 360 cameras with its refined Gear 360 for 2017. It packs light and is slim enough to fit into a pants pocket and can snap a quick photosphere in an instant. But there are other options out there you may want to consider, including the Insta360 Air (available with USB-C or Micro-USB
If you're planning to shoot video, you're going to want to try and keep the camera as steady as possible. You can see the difference between steady shot 360 footage and handheld footage, so if it's feasible, pack a collapsable monopod or small tripod so you can record some steady footage. A monopod will be clutch to have if you're planning to get right into the thick of things in a crowd and record video.
Snapchat Spectacles
Snapchat Spectacles and music festivals go so well together they literally rhyme. But really, I can't think of a more natural fit for wearing these high-tech specs that allow you to record 10-second Snapchat videos at the press of a button. It keeps your phone safely in your pocket as you're able to record exactly what you're seeing to share with your Snapchat followers.
Check out our Snapchat Spectacles review
MrMobile is a fan of the Spectacles, and offers some great thing to consider before buying. One key point he brings up: these are going to attract a lot of attention. Expect to get a lot of people asking about your cool shades, especially in a crowded and hip music festival. Definitely a status symbol for an outgoing personality type — then again, you'd have to be pretty outgoing to wear these colorful sunglasses.
Oh, and that's the other great feature about these — they're actual sunglasses, too, which you're probably going to need at a music festival anyways!
What's your must-have festival accessories?
Do you have any recommendations that didn't make our list? Let us know in the comments!
Be an expert in 5 minutes
Get the latest news from Android Central, your trusted companion in the world of Android
Marc Lagace was an Apps and Games Editor at Android Central between 2016 and 2020. You can reach out to him on Twitter [@spacelagace.