Best cheap smart locks 2023
Smart safety doesn't have to break the bank.
Quick Menu
Finding cheap smart locks for your home can seem like a daunting task, but there are actually plenty of reasonably-priced devices if you know where to look.
All of the smart locks below balance safety, convenience, and bang for the buck, plus they'll easily connect to smart home ecosystems from Amazon Alexa to Google Assistant.
Our top pick is the August Smart Lock (3rd Gen), but keep reading to see which budget-friendly smart lock is right for your home.
Best overall
August Smart Lock (3rd Gen)
Best overall cheap smart lock
Reasons to buy
+
Control it with August app
+
Auto-lock and auto-unlock
+
Give out guest keys
+
Track unlock activity
Reasons to avoid
-
Bulky interior design
-
Wi-Fi bridge sold separately
August is one of the best-known smart lock companies in the industry. What makes this one so much less expensive than the other August smart locks is that it doesn't come with internal Wi-Fi like the August Wi-Fi Smart Lock or even a Wi-Fi bridge. As long as you're near enough for your phone's Bluetooth to interact with the lock, you'll be able to open and close this device using the August app. If you really want to, you can purchase the August Wi-Fi Bridge separately, which will allow you to interact with the lock from anywhere as long as you have access to the internet. The bridge also makes it compatible with smart home devices like Amazon Alexa and Google Assistant.
The lock is installed on the interior, and while bulky on the inside, you won't be able to tell that a smart lock is even installed on your front door when looking at your house from the street. However, using the August app, you'll be able to adjust your settings, give out keys to guests so they can access your home, or track any unlock activity associated with your door.
Another key feature is being able to set up auto-lock and unlocking. Basically, the lock can detect when your phone approaches the door and when it leaves and changes its lock positioning accordingly. This feature can be helpful if you're coming home with a large load of groceries and don't want to fumble for your keys or your phone.
Best design
Hornbill Smart Lock Front Door
Best design
Reasons to buy
+
Pinpad key codes
+
Control it with app
+
Track unlock activity
+
Quick install
+
Backup in case battery goes out
Reasons to avoid
-
Wi-Fi bridge sold separately
This is the latest model from Hornbill. It sports a sleek pin pad design and installs in place of your current deadbolt. Family members can either type in their specific code to enter the house or can whip out their phones and use the Hornbill app in conjunction with Bluetooth to control the device. As with the August Smart Lock, this one doesn't include built-in Wi-Fi. However, homeowners can purchase the Hornbill Wi-Fi bridge if they decide to control the smart lock from anywhere.
You'll notice that two metal prongs sticking out from beneath the key slot. That's there in case the batteries die while you're out. If you hold a 9-volt battery to that spot, the device will have enough power for you to type in your code or use your phone to unlock the bolt. It's a nice little safety feature.
It should only take you about 20 minutes to get this device installed on your door as far as installation goes. There are handy instructions to help you with the process. Once installed, you'll be able to check the lock's history and adjust the settings via the app.
Best keypad
Kwikset Home Connect 620
Best keypad
Reasons to buy
+
Keypad codes
+
Physical key slot
+
Simple design
+
Can upgrade to entire handle set
+
Color options
Reasons to avoid
-
Requires hub for Wi-Fi, Bluetooth, extra features
-
No battery life indicator
The Kwikset Home Connect 620 is yet another well-priced smart lock. It sports a pin pad and has a relatively simple design, making it stand out much less than other smart locks. It does have the potential to work with Wi-Fi and Bluetooth, but as with the other products in this roundup, you'll need to purchase a hub to make that work. When the hub is in place, you'll be able to open the lock using your app, the pin pad, or your key. You also get a host of compatible ecosystems with the hub, including Google Assistant, Alexa, Samsung SmartThings, Ring, Wink, and Vera.
Choose from the over five diverse color options to best match your door, with small price increments for various shades and finishes. You can even upgrade to the Smart Lock Keypad + Handleset if you want your lock and door handle to perfectly match colors. Just note that there is no battery life indicator on this device, so you'll need to pay attention to the battery on your own.
Best value
SwitchBot Smart Lock and Keypad
Best value
Reasons to buy
+
Auto-lock and auto-unlock
+
Works with existing deadbolt and keys
+
Comes with a wireless keypad
+
Includes NFC card for unlocking
Reasons to avoid
-
Doesn't have the best design
-
Wi-Fi bridge is extra
The SwitchBot Smart Lock is one of the only smart locks on this list to come with a wireless keypad. Considering how little this device costs, this is a great deal just on that feature alone. You can adjust the locks settings in the SwitchBot app. Aside from using your phone or the keypad to unlock the door, you can also use the NFC card to swipe and open it up. In our testing of this lock, we found that all of these methods worked great in controlling the lock.
If you don't want to replace your current deadbolt, then you'll be happy to know that this one gets put in place over your existing hardware. That means you'll still be able to use your original keys and deadbolt to access the house. It is a little bulky and doesn't have the prettiest design.
Best alarm
Schlage Camelot Connect - Smart Deadbolt
Best alarm
Reasons to buy
+
Built-in alarm
+
Two color options
+
Low battery indicator
Reasons to avoid
-
Requires smart hub to use Wi-Fi
Anyone looking for a smart lock with an elegant design ought to consider the Schlage Camelot Connect. There are a few different colors to help you match your door. One of the things that makes this lock stand out is that it has a built-in alarm. So if someone is tampering with the lock, the alarm will hopefully scare them away. It also has an impressively long battery life, and a yellow light will turn on, letting you know when it needs new batteries.
The lock can remember up to 30 different access codes, giving you plenty of options for family members, close friends, or anyone who frequently needs access to your home, like nannies or maids. This feature makes it a helpful lock for a B&B, and you can easily use the app to monitor your lock's activity. However, if you're looking to control it via the internet, you need to invest in the Wink or SmartThings hub. Having one will also let you control it using Amazon Alexa or Google Assistant.
Best fingerprint reader
Ultraloq UL3
Best fingerprint reader
Reasons to buy
+
Keypad and up to 95 codes
+
Remembers up to 95 fingerprints
+
Two color options
+
Features a handle
Reasons to avoid
-
Wi-Fi adapter sold separately
Nothing makes you feel cooler than doing something like a spy. This inexpensive smart lock features a keypad and a fingerprint reader that can remember up to 95 fingerprints and 95 codes at a time. That's more than enough slots for use in your home, for a special room at work, or for a neighborhood clubhouse. You can check the history of lock usage by looking at the Ultraloq app.
It comes in both Aged Bronze and Satin Nickel, so you can choose the look that you think looks best for your door. As with many other smart locks in this price range, you will need to purchase the Ultraloq Bridge Wi-Fi adapter separately if you want to control the unit using the internet.
What are the best cheap smart locks?
Why you can trust Android Central Our expert reviewers spend hours testing and comparing products and services so you can choose the best for you. Find out more about how we test.
The main goal with any smart lock is to provide security for your home and ample convenience. At the very least, you'll want something that has the potential to work with Wi-Fi, gives you multiple options for opening your door, and makes it easier for your family and trusted friends to access your home.
The August Smart Lock (3rd Gen) is an excellent choice for most people looking for a great cheap smart lock since it's made by a trusted, smart lock company, has the option for you to use it with Bluetooth, and is one of the most affordable locks out there. If you're willing to pay for the Connect hub, you can easily upgrade this lock to make it work via Wi-Fi like the 4th generation August Wi-Fi Smart Lock.
Get the Android Central Newsletter
Instant access to breaking news, the hottest reviews, great deals and helpful tips.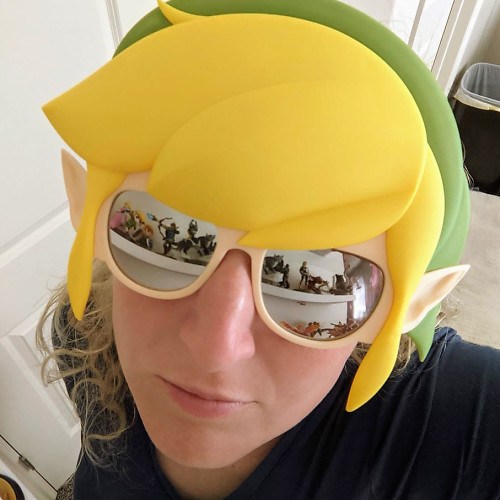 Rebecca Spear is a staff writer for Android Central who loves following the latest tech, drawing with her Wacom, and playing video games. You can find her posting about her pets, art, and video game preferences on Twitter @rrspear.