Review: SwitchBot brings Matter compatibility to its second-gen Hub 2
In the end, it does Matter.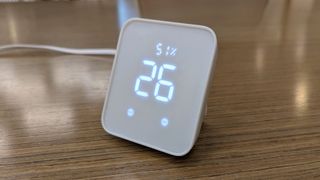 (Image credit: Namerah Saud Fatmi / Android Central)
Matter is finally out now and smart home tech manufacturers are rushing to release new products that support it. From Nanoleaf to Philips, we've already seen a lot of new Matter-enabled devices see the light of day.
Following the shoes of competing brands, SwitchBot has refreshed its smart home hub to add Matter compatibility. The SwitchBot Hub 2 is out now and it has a couple of interesting features. Naturally, this second-gen smart home hub is meant to be the main brain of all your SwitchBot products at home. But the presence of Matter makes it more versatile.
If you're not clear on what Matter is, read our detailed explainer here. To sum it up, it's a universal standard developed by the Connectivity Standards Alliance to enable all smart home devices to interact and connect with each other. The goal is to clean up the mess of incompatibility issues that exist in the smart home market right now. As long as something has Matter, you know it will work with any other Matter device.
If you've got another Matter-enabled hub, speaker, or dock, you can connect it with the SwitchBot Hub 2. For instance, you can easily pair the Hub 2 with something like the Samsung SmartThings Station so that all your IoT devices at home can "talk" to each other. This also means that you can set up the Hub 2 without any hassle and use it with either Siri, Alexa, Google Assistant, or even all three at once if you wish.
SwitchBot's Hub 2 is built much sturdier than the last-gen Hub Mini that I tested out last year. The Hub 2 costs almost twice as much as the Hub Mini though, priced at $70 as opposed to $39 for the older model.
Happily, you do get more features to make up for the price hike. Not only does the Hub 2 retain the Hub Mini's clever IR blaster, but it also incorporates a smart hygrometer and two customizable touch buttons. You can create smart automations or "scenes" triggered by the temperature, humidity, or light level in the room.
Image 1 of 2
To take things even further, the SwitchBot Hub 2 has two customizable touch buttons, one for turning things on and the other for turning them off. You can head into the user-friendly SwitchBot app and assign specific functions to these buttons.
For example, you could task the Hub 2 to turn off all the smart home accessories and appliances connected to it when you tap the off button. Alternatively, you can select specific device functions and add them to a scene within the app. You can then make the SwitchBot Hub 2 trigger that custom scene or chain of smart events just by tapping the button on the Hub 2.
I've always been a fan of IR blasters and the SwitchBot Hub 2 demonstrates exactly why. You can convert any electronic in your home into a smart home device as long as it receives commands from an IR remote control. This includes air conditioners, TVs, and more.
SwitchBot's Hub 2 does this really well and it even has a bunch of preset controls built into the app for popular brands like Samsung and Xiaomi. I've got a cheap off-brand Chinese TV that is dumb as a bag of rocks. The Hub 2 made my life really easy because I was able to "teach" it all the commands that my TV receives from its IR remote control. In a few short minutes, I was instructing Alexa to turn up my un-smart TV's volume.
Kudos to SwitchBot for listening to my woes because the SwitchBot Hub 2 finally, finally ditches its micro-USB port for USB-C! This alone makes me so happy. We love a brand that actually listens to what the consumers want.
To understand what the SwitchBot Hub 2 is capable of, let me paint you a final picture. You can instruct the Hub 2 to open your curtains, turn off the lights, lower your TV's volume, and turn on the fan when it detects that the temperature has dropped below a certain degree. Similarly, you can also set it so that the SwitchBot Hub 2 turns on your air purifier when it detects that the lights have turned on and command your robot vacuum to start cleaning.
All of this is possible as long as you have the SwitchBot Hub 2, SwitchBot Curtain, and a couple of regular old electronics that are controlled via IR remotes. Isn't that something? For $70, that's a splendid deal.
Your smart home's electronic brain
If you own anything from SwitchBot, the Hub 2 is a must-have device to manage it. The IR blaster is super useful and the hub operates in a wonderfully smooth manner.
Be an expert in 5 minutes
Get the latest news from Android Central, your trusted companion in the world of Android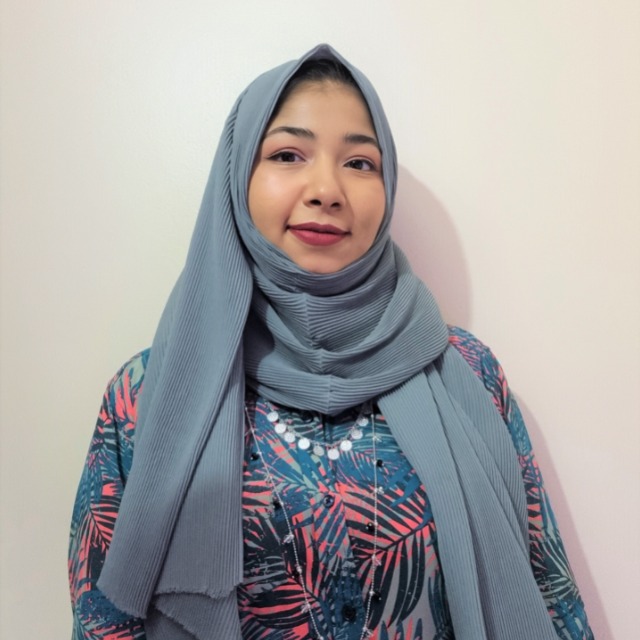 Editor — Accessories, speakers, and tablets
Namerah enjoys geeking out over accessories, gadgets, and all sorts of smart tech. She spends her time guzzling coffee, writing, casual gaming, and cuddling with her furry best friends. Find her on Twitter @NamerahS.