Best wireless carriers for students 2023
Get unlimited data or just enough to get by at the right price.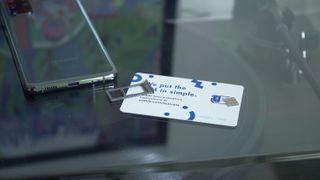 (Image credit: Samuel Contreras / Android Central)
Student loans and allowances from generous parents seem a lot bigger before you visit your college bookstore. While you're in line pondering the importance of an online activation code for what could have been a PDF, you may be looking for other ways to save. With the best wireless carriers for students, you can find a cell phone plan that better fits your budget without giving up what's most important, data. Visible is one of the best with a low monthly cost for unlimited data and hotspot data as long as you don't plan on leaving the country.
These are the best wireless carriers for students
Why you can trust Android Central Our expert reviewers spend hours testing and comparing products and services so you can choose the best for you. Find out more about how we test.
Unlimited Verizon for less
Reasons to buy
+
Unlimited everything
+
No contract
+
Taxes and fees are included
+
Unlimited hotspot data
+
Cheap with party pay
Reasons to avoid
-
No international service
-
Fewer supported phones
One of the most important things for a student is a constant and reliable data connection, the kind that works after midnight when you can't figure out how to get back to your dorm. Visible is one of the simplest solutions with a truly unlimited connection on the Verizon network. Nearly every carrier has an unlimited option, but with Visible, there's no credit check, and the monthly price stays constant. With Party Pay, Visible is just $25 per month and has a referral system that can give you a discount when your friends are looking for a new carrier.
Visible uses Verizon's LTE and 5G network so you can be confident you'll have some of the best coverage around. There's even a 15-day free trial for those with an iPhone so you can try out the coverage. Even if it doesn't work out, with no contract, you're free to try another network.
Visible allows you to bring your own device, such as an unlocked Google Pixel, Samsung Galaxy, or iPhone. You can also buy or finance a phone from its website. It's worth noting that an unlocked phone can be brought with you to another carrier if you want to switch in the future, although the upfront cost is higher. But with an included unlimited hotspot at 5 Mbps, Visible is probably worth keeping for quite a while.
T-Mobile Prepaid
Unlimited music streaming
Reasons to buy
+
Fast T-Mobile network with 5G
+
Unlimited talk and text
+
10GB of high-speed data
+
Great phone compatibility
+
Unlimited music streaming
T-Mobile Prepaid has a selection of unlimited plans, but if you make clever use of Wi-Fi while at school and at home, you can probably get away with the 10GB option. Besides 10GB of high-speed data, you also get unlimited music streaming. If you always have music playing, you don't need to worry about it eating into your data. Set quality to high and enjoy from the likes of Spotify, TIDAL, and more.
If you use up your 10GB of data, you'll still get data at 2G speeds, which means you'll be able to send and receive messages and use apps like Google Maps (just switch off satellite view). If you use Wi-Fi to download videos ahead of time, 10GB is more than enough to get you through a month. Even so, $10 more monthly gets you unlimited data if it's not enough.
T-Mobile itself has some great perks, including features like scam call blocking and full access to its LTE and 5G network. T-Mobile's network is also highly-compatible with unlocked phones so there's a good chance you'll be able to bring the phone you already own to the carrier be it Android or iPhone.
Google Fi
Best for international options
Reasons to buy
+
Three networks in one
+
International roaming available
+
Works with most phones
+
Free data-only SIM
+
Great app
Reasons to avoid
-
Network switching only on approved phones
-
Expensive compared to other prepaid options
Google Fi starts cheap but can get expensive depending on how much data you use. If you keep your data usage low, the price is fairly competitive.
However, where Fi really becomes a good value is when you travel. Google Fi supports roaming data for the same price as the U.S. in more than 200 countries on its Flexible and Unlimited Plus plans. If you need to travel to another country to go home or to school, Fi might be one of your best options.
You can also switch your plan easily. If you don't need international features most of the time, you can use the cheaper Simply Unlimited plan until you're ready to travel. Simply Unlimited has 35GB of high-speed data compared to Unlimited Plus with 50GB, but you'll save some money.
Google Fi can dynamically switch between Sprint, T-Mobile, and US Cellular in the U.S. to give you a competitively sized and fast LTE network. (opens in new tab) No other carrier can match Google Fi for coverage on a global scale. If you take advantage of Wi-Fi for data, Google Fi can end up being cheap enough for most students to use without worry.
You can use pretty much any unlocked GSM phone with Google Fi but to get the network switching feature, you'll need a compatible phone. You can either buy one from Google Fi or check your device for compatibility. All current Google Pixel phones support network switching as well as the Samsung Galaxy S22 series. Keep in mind that iPhone compatibility is more limited with no network switching and no 5G.
Best bulk option
Reasons to buy
+
Save in bulk
+
Unlimited talk and text
+
Hotspot included
+
Buy up to 12 months at once
+
Mint Family allows 12-month rates in 3-month increments
Reasons to avoid
-
Must buy three months
-
Unlimited only has 35GB of high-speed data
When I was in college, I found that I had far more money at the beginning of the year than at the end. If you have a similar financial situation, it may be worth buying your phone service for the year and not worrying about it while class is in session. Mint Mobile allows you to buy up to 12 months of service at once and you can even save money when you do. You can also buy three or six months of service at a time, but three months is the minimum.
With coverage on T-Mobile's LTE network, you will likely have plenty of coverage with Mint Mobile as well as fast speeds with your LTE data. While Mint Mobile doesn't offer an unlimited option, data is free, though slowed after your data allowance, and more high-speed data can easily be added.
Mint Mobile also allows your data to be used on a hotspot with no speed penalties. This can be a lifesaver if you need to get an assignment done while traveling. With plans starting at 4GB and moving up to 10GB and 15GB, most people can find a Mint Mobile plan that works for them. There's also an unlimited plan with 35GB of high-speed data including 5GB of mobile hotspot data.
Build your own plan or go unlimited
Reasons to buy
+
Cheap unlimited plans with family savings
+
Works on either the Verizon or T-Mobile network
+
Custom plans available
+
5G including C-band available on Verizon
Reasons to avoid
-
No hotspot data on Unlimited Basic
-
T-Mobile SIM gets less high-speed data
US Mobile has two unlimited plans and a fully custom plan. The cheaper Unlimited Basic plan comes with 30GB of premium data on Verizon's network with access to 5G with C-band. The more expensive adds a bit more with 100GB of premium data, 50GB of hotspot data, and 5G access with C-band and mmWave. You also get 10GB of international data if you travel.
These unlimited plans start at $35 per line for Unlimited Basic and $45 per line for Unlimited Premium with discounts when you add more lines up to four. Unlimited Premium also gives you a free subscription when you add three lines, with options such as Netflix, Spotify, or the Disney+/Hulu/ESPN+ package. Most people will be happy with the Unlimited Basic plan but if you need the hotspot data, Unlimited Premium is one of the cheapest plans with 50GB.
If you just want enough minutes and data to get by, you can create a custom plan with as little as 50MB of data and up to 15GB.
US Mobile allows you to pick from either a Verizon SIM or a T-Mobile SIM so phone compatibility is excellent. One thing to keep in mind is that the T-Mobile SIM doesn't get as much priority data as Verizon so if you have the option, the Verizon SIM is the way to go.
Cricket Wireless
Best for AT&T coverage
Cricket Wireless is a prepaid carrier owned by AT&T, and as such, it uses this network exclusively. Even so, Cricket has some solid plans that make a lot of sense for those looking to save. You can start with 5GB of high-speed data for $30 per month if you just need a small amount of data. Moving up, there's a 10GB option for $35 per month with autopay. However, the two most interesting plans for college students are Unlimited Core and Unlimited More.
Unlimited Core has unlimited data with a lower priority than AT&T's postpaid plans, but the $50 price tag makes it a great fit for a heavy data user on a budget. For $5 more, you can upgrade to premium data and add 15GB of hotspot data. You also get HBO Max with ads included.
Cricket's prices aren't the lowest but if you are looking for a cheaper way to get unlimited data on the AT&T network, it's worth considering. If you have multiple lines, you can also save with discounts on up to five lines. While the AT&T network isn't the fastest, it has consistent rural coverage in many areas with better phone compatibility than Verizon.
Pick the right plan for your needs
There are more options than ever for great values on wireless carriers for students. It's always a great idea to check each college for discounts on services like this since some schools form partnerships with specific carriers. With special discounts, it can be possible to save even more money. You can also save some money by going with a cheap but good Android phone.
Most colleges also build a fairly robust Wi-Fi system for students covering local public areas and sometimes even buses. Making good use of Wi-Fi can be a great way to save money and even improve connection speeds. If you are looking to use a lot of public Wi-Fi, consider using a VPN service to protect your privacy.
In the end, Visible provides a great solution for anyone that needs a lot out of their phone service. An unlimited, though slowed, Wi-Fi hotspot is a great way to keep connected to your online storage, and can be worth a lot of friendship points during group projects. All of this easily makes Visible one of the best carriers for students.
Android Central Newsletter
Get instant access to breaking news, the hottest reviews, great deals and helpful tips
When Samuel is not writing about networking or 5G at Android Central, he spends most of his time researching computer components and obsessing over what CPU goes into the ultimate Windows 98 computer. It's the Pentium 3.
Android Central Newsletter
Get instant access to breaking news, the hottest reviews, great deals and helpful tips
Thank you for signing up to Android Central. You will receive a verification email shortly.
There was a problem. Please refresh the page and try again.