Best Android puzzle games without in-app purchases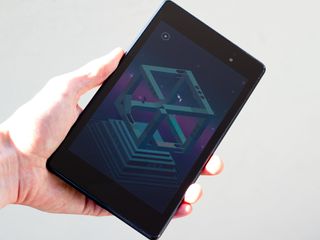 Really dig on puzzle games for Android, but hate being nagged to buy hints and power-ups to take the easy way out? We're showing off ten of our top Android puzzle games with no in-app purchases whatsoever. You'll find a nice range of starkly abstract to friendly and cartoony, physics games and logic games, and just about everything else in between.
Of course, the Google Play Store is full of options. Feel free to drop a comment and let us know your favorite IAP-less Android puzzle games!
Sprinkle Islands
Why you can trust Android Central Our expert reviewers spend hours testing and comparing products and services so you can choose the best for you. Find out more about how we test.
Sprinkle Islands is a kid-friendly puzzle game about dousing fires. Move a truck from section to section, aim, and let 'er rip. Save villagers, but also try to conserve as much water as possible (especially if there are bigger fires to deal with further in). Various monsters and inanimate obstacles can make your task difficult over the course of five islands and 60 levels. Its predecessor, Sprinkle, has plenty more stages along the same vein.
Sprinkle Islands enjoys colorful, beautiful graphics, and unique fluid physics gameplay.
World of Goo
World of Goo is a charming and original physics puzzle game where players have to build wobbly structures that reach from point A to point B. They do this by using various types of sentient goo balls and tools, such as balloons, to keep structures upright enough to get any remaining goo into a suction pipe at the end. Players are scored based on how much goo they transfer from the beginning to the end via this structure, though that gets progressively more difficult as levels begin moving and goo becomes shorter in supply.
World of Goo offers an imaginative, finger-friendly puzzler while also poking fun at corporate economics.
Splice
Splice is an absolutely beautiful puzzle game with an amazing soundtrack. You get to play god by moving branches of cells into target formations in as few moves as possible. Each cell can only branch off two other cells, though you can drag any cell you want to another. Players can move forward and backwards in their move sequence with a simple gesture. Things get complicated when you're presented with cells that shoot out another one after it, split into two, or delete all other cells further down the branch. You have to use all of those, and you can't have too many or too few cells leftover to make the blueprint.
Splice is a meditative and polished experience. The soundtrack alone is likely to keep you playing for awhile.
Hundreds
Hundreds is a minimalist puzzle game set in stark colors where players have to inflate or deflate circles until the sum of their sizes equals a score of 100. The catch is that if a circle touches anything else while you're resizing it, you have to start over from scratch. Toss in circles that have to be grown simultaneously, buzzsaws that will undo your work, and countless other hazards and mechanics.
All in all, Hundreds elegantly combines sharp design and challenging gameplay.
Threes!
Threes! is a thoughtful and lighthearted game without ads or in-app purchases. By sliding a board of numbered cards in four directions, players aim to get adjacent and identically-numbered cards to stack on top of one another. Every turn introduces a new tile on the board, which means you've got to keep stacking to make room for the next batch. When the board fills up and you can't make another move, you're given a score based on the value of the cards left, which in turn gets posted on the leaderboards.
Threes! is elegant, fun, and challenging. You should definitely pick it up if you haven't already.
Contre Jour
Contre Jour is a polished, classy, innovative side-scrolling puzzler with an absolutely sublime soundtrack. Seriously, take a listen. The gameplay is a really interesting mix of elements that you might find in World of Goo, Cut the Rope, and Portal. Players have to use various elements to move a tiny cycloptic blob creature around a map to gather up blue orbs scattered around the level without falling prey to pits, spikes, and other dangers. The art style is both dark and cute, and will leave a definite lasting impression.
Contre Jour offers a good mix of thoughtful and reflex-driven gameplay in a truly unique package.
Blek
Players in Blek are presented with a series of circles that have to be popped before moving onto the next stage. Black spots are peppered in between. Touch those and you have to start over. The way you hit those targets is by tracing a single gesture on the screen which is then repeated on its own over and over after you lift your finger. The line can be as simple as a short swipe that continues moving forward, but more often than not you'll have to get pretty creative to continue on to the next stage.
Blek is really innovative and expands the horizons of touch-based gaming.
The Room Two
The Room Two takes players on a dark journey to figure out how to open a variety of puzzle boxes. In the process, you'll learn about an otherworldly power that just maybe shouldn't be in the hands of mere men. The process for unlocking these boxes is entirely non-linear and will require a lot of left-field thinking. For a relatively static game, the graphics in The Room Two are extremely well-crafted and sets a particularly spooky mood. Grab the first iteration of The Room for more finely-crafted puzzles.
The Room Two delivers equal measures of pensive tension and challenge.
Lyne
Lyne is a logic puzzle game where players needs to draw lines between two same-colored points. The whole board has to be filled, and as you progress, new types of tiles with particular behaviours can make life difficult. For example, some tiles require you to pass through them twice before you can finish the level. You can unlock new color palettes to change the look and feel of the game. There are hundreds of stages to work through, so you'll never be wanting for a quick brain-teaser.
Lyne is simple, stylish, and devilishly difficult.
Monument Valley
Monument Valley has players guide a hapless girl through a twisted maze of Escherian proportions. Optical illusions and impossible architecture are nothing new, but when put into mobile game where you can interact with things that straight-up can't physically exist, you're left with an entirely new sensation. Monument Valley has ten stages with more on the way. Though the Google Play Store listing shows Monument Valley offers in-app purchases, we haven't been able to actually find any.
Monument Valley is an artfully crafted puzzle game that you won't soon forget.
Your favorite Android puzzle games without in-app purchases?
Obviously there are a ton of puzzle games available for Android, and plenty without IAPs. We want to hear which ones you're playing these days. Leave a comment below with your favorite puzzle games that buck the freemium trend.
[block:block:170]
Be an expert in 5 minutes
Get the latest news from Android Central, your trusted companion in the world of Android
Simon has been covering mobile since before the first iPhone came out. After producing news articles, podcasts, review videos, and everything in between, he's now helping industry partners get the word about their latest products. Get in touch with him at simon@futurenet.com.