Best Android Auto Apps in 2022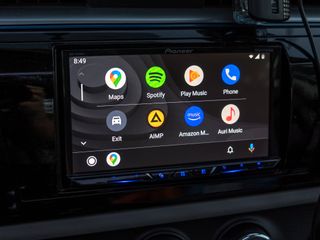 (Image credit: Ted Kritsonis / Android Central)
Driving with your phone in hand is dangerous, which is why platforms like Android Auto are designed to be safe and accessible. The key is to know which apps work with it in order to keep eyes on the road and ears open. These are the best apps to help you enjoy every ride in the driver's seat.
There's more where that came from
Android Auto has expanded a lot in the last few years with more apps supporting the platform. Google Maps (opens in new tab) stands out for how useful it is to use, no matter where you're driving. Waze (opens in new tab) is great, too, giving you some excellent redundancy when it comes to mapping. The same goes for music, where the options are so varied, the whole collection above could be made up of music apps. Spotify (opens in new tab) is great for both its library and excellent integration with Google Assistant. Do a search for Android Auto music apps, be it streaming or playing local files, and you will see several to browse through.
The same goes for messaging, podcasts and radio — the things you would want to do most in the car. No matter what collection of apps you go with, the odds are good you'll find something that works for you.