Best Ad Blockers for Chrome 2022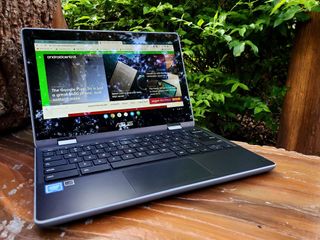 (Image credit: Android Central)
Deeply hidden in your Chrome settings are tools for blocking pop-ups, but because of how Chrome and other web browsers are programmed to earn money, there are still many types of ads that display. Cybercriminals cleverly disguised phishing schemes, adware, or malicious downloads as legitimate ads, so the best and easiest way to protect yourself is with an ad blocker. Here are some of our favorites.
Our recommendations
Why you can trust Android Central Our expert reviewers spend hours testing and comparing products and services so you can choose the best for you. Find out more about how we test.
These browser extensions tap into long lists of ad companies to stop pop-ups, banner ads, video commercials, and other online ads. On a more productive level, the best blockers also stop trackers from capturing your browser history and following your online activity. Since people have become smarter about creating malware and phishing schemes, you'll want that extra protection built right into the browser.
We recommend AdBlock because of how easy it is to use and the extensive amount of ads it automatically blocks, including banner and video ads. It doesn't track your online movements or keep tabs on your browser history, making it secure, too. AdBlock also doesn't require any personal information before downloading the Chrome browser extension.
Ghostery is another good ad-blocking option, but it's unique because it takes you to websites' privacy policies and opt-out forms. It stops all sorts of cookies and trackers, including those on social media pages, plus annoying ads and pop-ups. Ghostery isn't as widely used and known as AdBlock and doesn't block as many ads, which is why AdBlock is our overall best pick.
Several browsers, including Chrome, have started to block access to webpages when it detects an ad blocker is on. Access will be granted once the block is disabled. If you find this happening often with the sites you visit, it may be better to invest in a VPN. Several have ad blockers built into them, but they also do a fantastic job of shielding all your online activity in a way that doesn't tip off the browser or website. It is nearly impossible for cookies to figure out your online movements, and your browser history is erased immediately after you close the browser. VPNs not only stop pop-up ads but also cut down on the personalized ads that show on social media and other sites based on search terms you've recently used.
Nicole writes for multiple Future Publishing brands covering topics from antivirus to kitchen appliances to SAS. She has over 15 years of research and writing experience, including eight years of testing and reviewing consumer products. Nicole earned bachelor's degrees in both English and Political Science with a focus on empirical research. In her spare time, Nicole serves as a member of several school councils and volunteers for a local arts board.
Android Central Newsletter
Thank you for signing up to Android Central. You will receive a verification email shortly.
There was a problem. Please refresh the page and try again.