Best Google travel tips and tricks
Plan the perfect vacation with Google.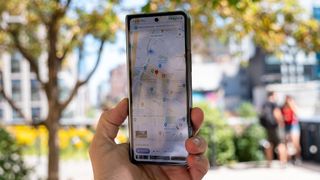 (Image credit: Nicholas Sutrich / Android Central)
Whether you're traveling for leisure or for work, it's crucial to research your destination beforehand. Planning the perfect trip involves getting the best deals for flight tickers as well as hotels and homestays. Travel agents have to earn their cut, which is why sometimes the best way to create an itinerary is to do it yourself.
It might seem daunting at first, but Google makes it so easy to plan a great trip. There are so many ways to go about it, which is why we have rounded up the best travel-related tips, tricks, and hacks for Google right here.
Get the best deals with Google Flights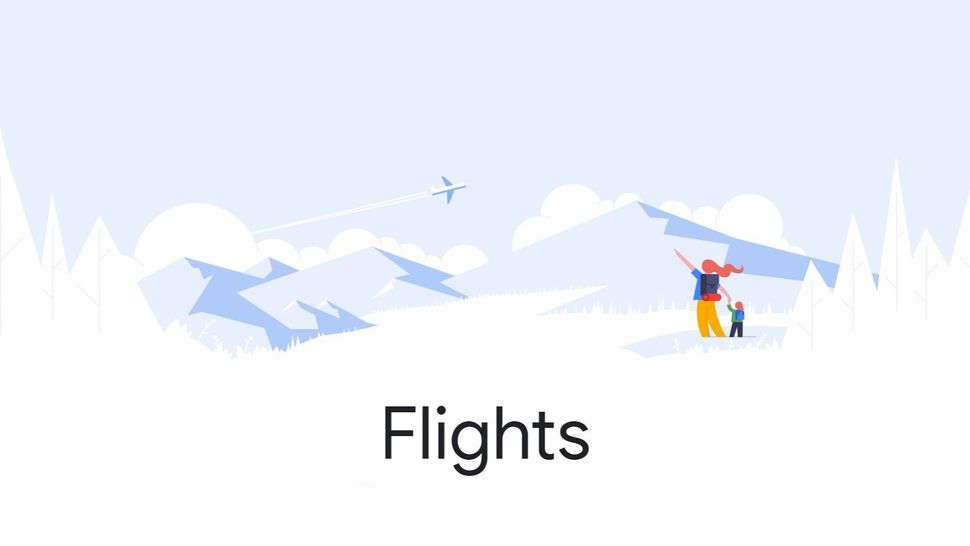 There are many sections and sub-sections of Google's search engine. For scoring the best deals on airfare, Google Flights is an excellent tool. Not only does it help you find the cheapest flight tickets available, but you can also check the historical prices of those tickets, track prices, and get a price guarantee if you're in the U.S.
To start, head to google.com/travel/flights on your computer or your Android phone. The basic layout is really simple and easy to use. Enter your destination and travel dates, then hit enter to begin.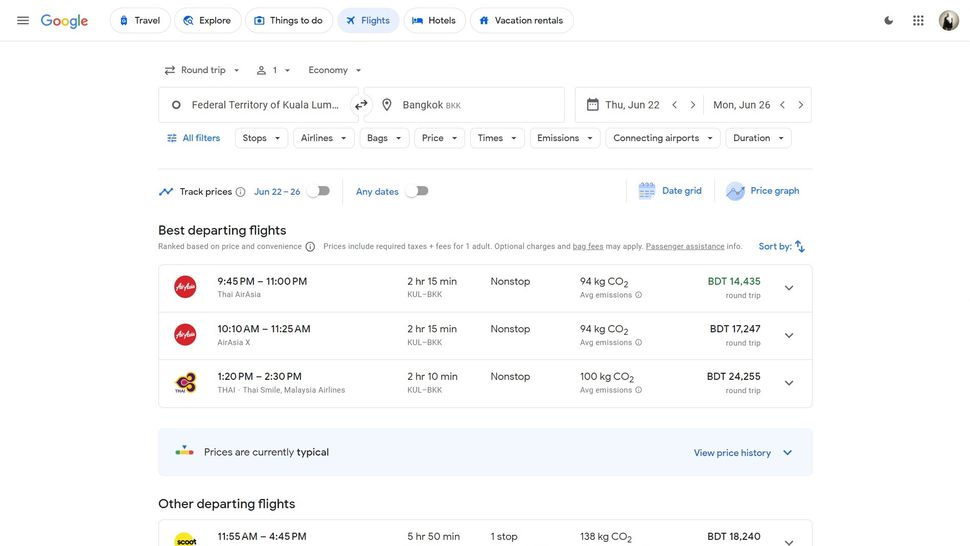 There are so many filters that can be used to help you find the cheapest flights that match your needs. Google Flights even displays the average carbon dioxide emissions for all the flight listings that come up in your search. You can sort flights by many factors, including emissions.
If you want to get a good idea of the best time to travel to your destination, the date grid and time graph are extremely useful features. All in all, Google Flights is one of the best places on the internet to look for budget-friendly flight tickets, whether it's for one-way travel or multi-city stops.
Find the perfect hotel with Google Maps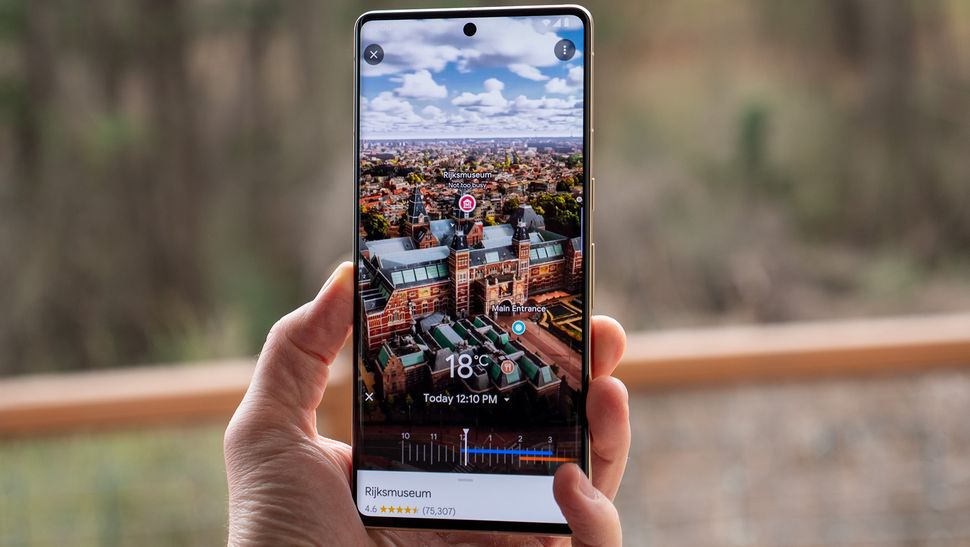 Before you pack your tech backpack, suitcases, and travel accessories, you need to book a place to stay when you arrive at your destination. It doesn't matter if you're going on a business trip or traveling for leisure, you need a hotel regardless.
Airbnb is an excellent way to save money, but did you know that hotels are actually cheaper than Airbnb listings in some regions? Before you decide, the smartest way to figure out what works for you is by scouting out the area ahead of time.
Thanks to the integration of Google Maps and Google Travel, you can paint a very accurate picture of the local going rates for homestays, hotels, and all sorts of lodgings. Simply enter the name of the place you're going to visit along with the word "hotels" and hit enter. Google Maps will automatically pull up thousands of listings from the region.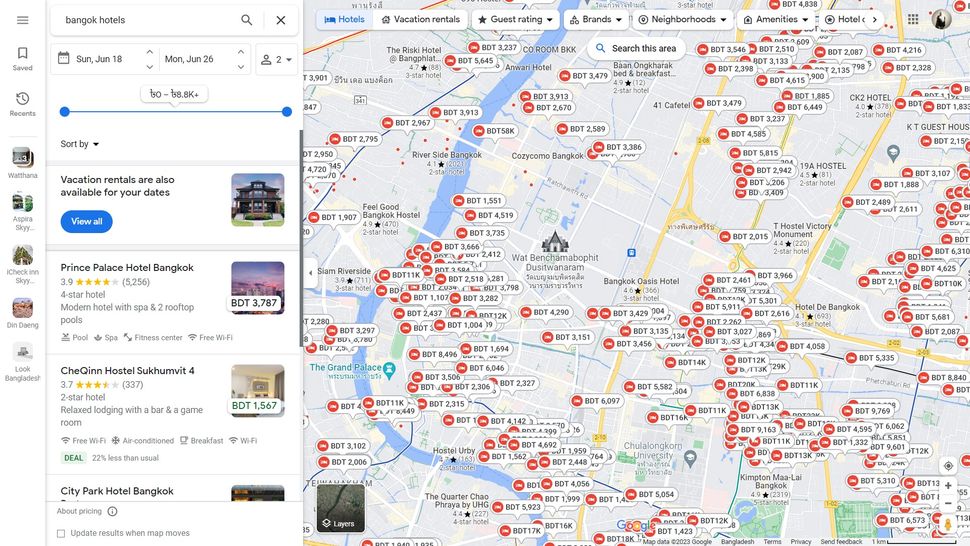 Thanks to Google Travel, Maps lets you enter your travel info such as the dates of travel, the number of people who will be coming, your preferred price range, and other details. You can then see what's available and how much it costs. What makes it even more convenient is that you can use so many filters and tags to sort the hotels, just like Google Flights.
Since everything shows up on the map, you can look at the neighboring areas around hotels. With Google Street View and Immersive View, you can take a virtual spin around any locality and see what the place is really like. It's an amazing way to check whether the hotel is in a suitable location or whether there are restaurants nearby.
Let's also not forget that Maps displays ratings, reviews, and contact info for all of its listings. More recently, Google also added an update that allows you to check out images of Maps listings such as hotels in the form of stories.
Create an itinerary with Google Bard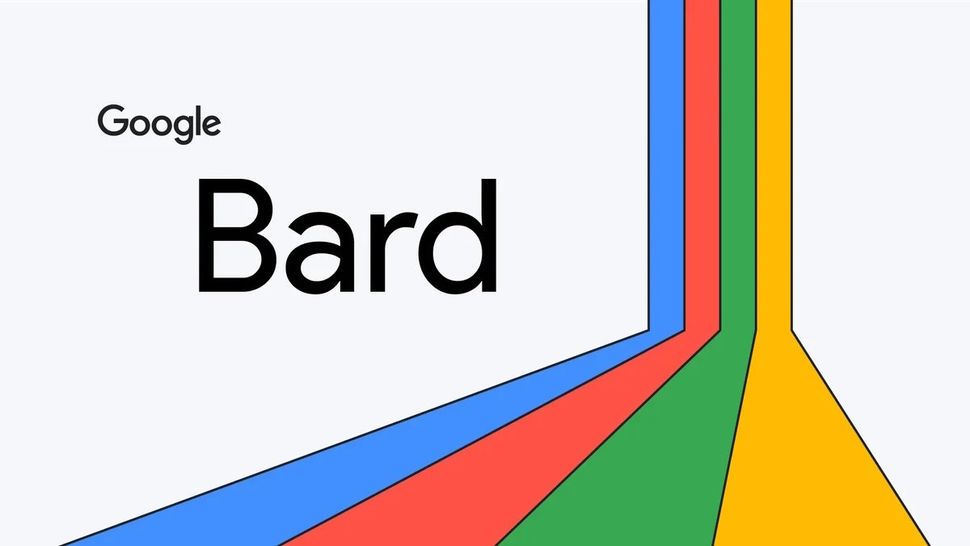 Sometimes it's easier to daydream about your vacation than actually plan the damn thing. When you've got a time crunch and a limited budget, it's hard to fit all the best things to do in your itinerary. What if you miss out on something epic? The FOMO is real.
When you don't know what to do and where to go on your holiday or when there's simply too much to cover, you need to sort your priorities. How to do that without having a mental breakdown? Google Bard's got your back! Visit bard.google.com to get started.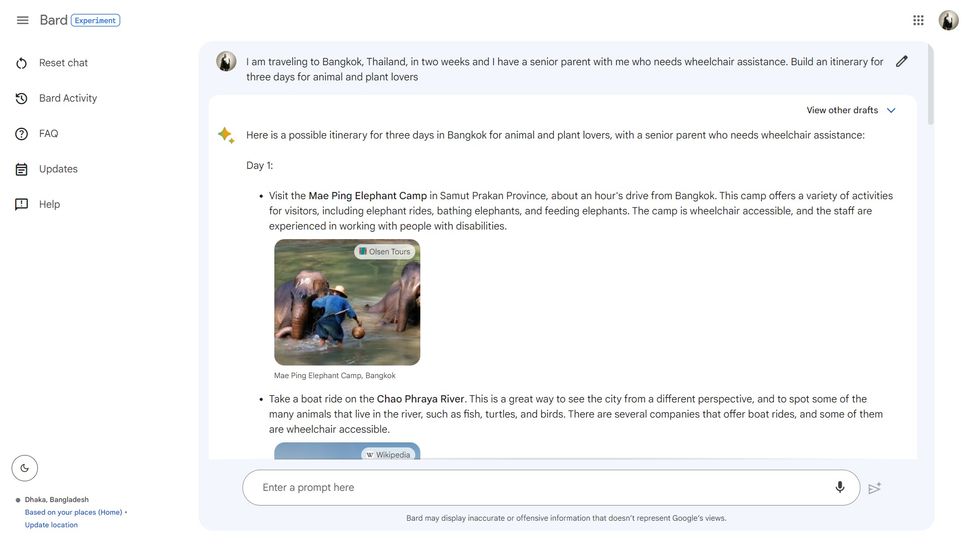 For itinerary help, try asking Google's AI model to build the ideal itinerary based on your criteria. Bard harnesses Google's endless pools of data to chew up and spit out the exact information you need. You can use very specific prompts when instructing bard, including likes and dislikes, the number of places you'd like to visit, accessibility, and more. Take a look at our test itinerary if you're feeling lost.
If you'd like a more human touch or you want to tweak the AI-generated travel guide, you can ask friends and family to share their recommendations. To make your life easy, ask them to create and share a list on Google Maps. If you like anything, you can always save that list within the app.
Map out routes with Google Maps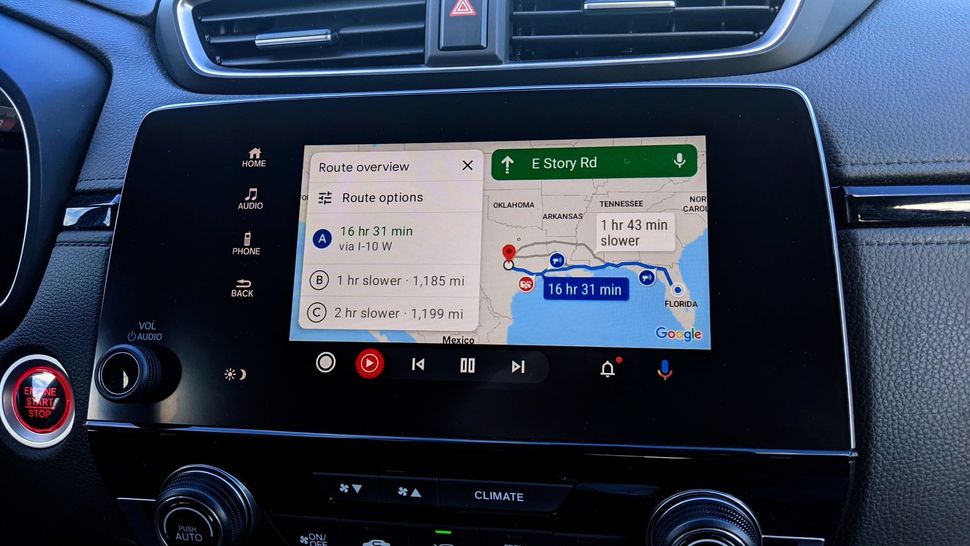 Google Maps is easily one of the best Android apps in existence. It isn't just a navigational product. The app also helps you find places, book hotels, view the streets, track traffic in real time, and so much more.
Naturally, Maps is a great way to plot out your routes for road trips. Not only can you check the traffic on the roads, but you can also use that information to make plans to set out at the best time and get alerts about accidents, stops, and other obstacles on the way. The app informs you if there are any tolls on the way and how much they charge.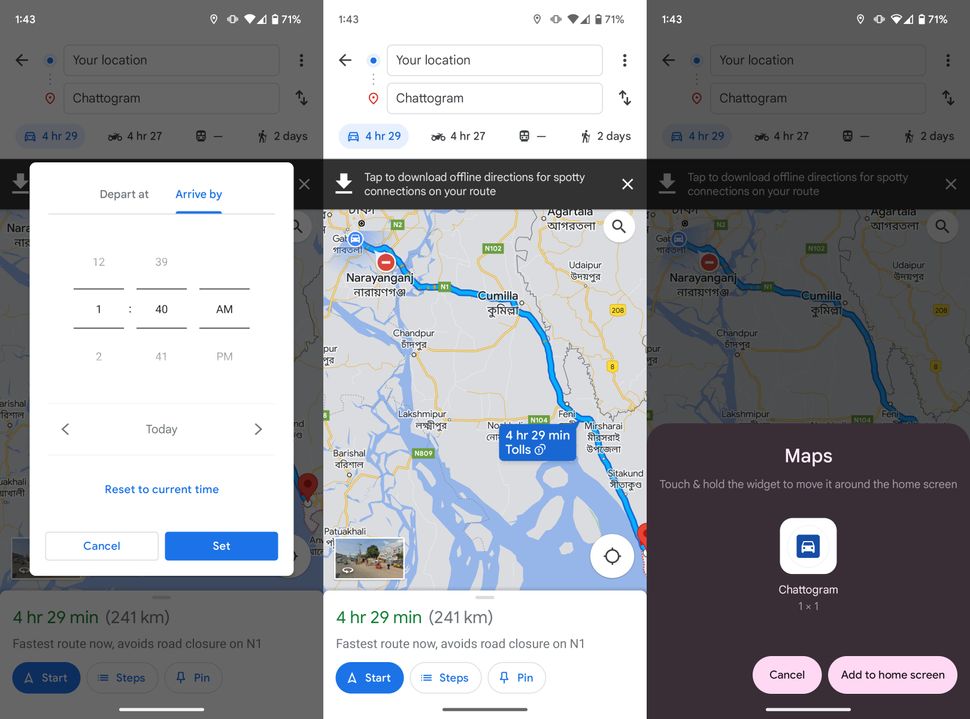 You can set your time of departure to estimate the average travel time. Alternatively, you can choose the time by when you want to arrive at your destination when looking at the directions. Maps uses that information to tell you when is the best time to start your journey for your chosen route.
Google Maps lets you save the directions for your route offline and share those directions. To make things faster, you can choose a route in Google Maps and then add it to your phone's home screen as a widget.
Translate anything with Google Translate and Lens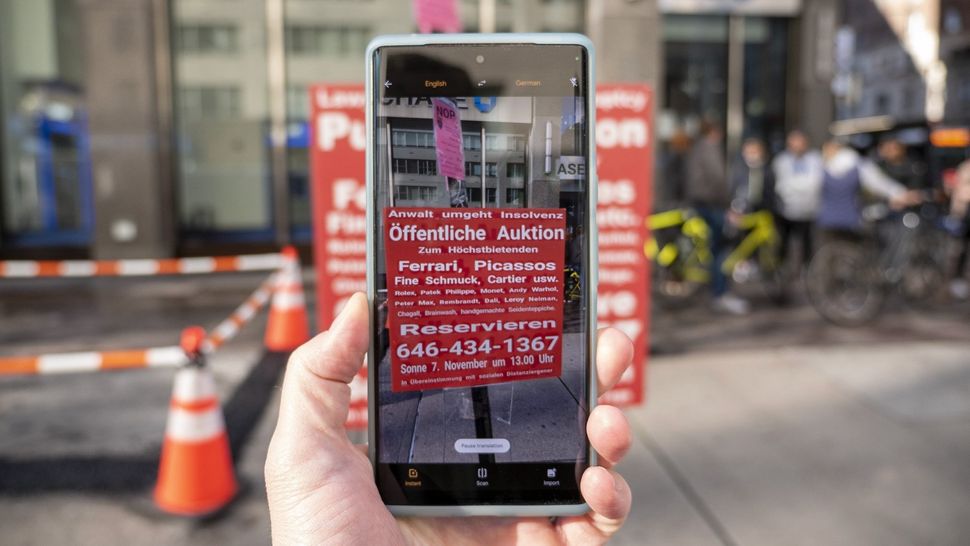 Traveling abroad is a wonderful way to learn more about the world, have exciting adventures, experience different cultures, and taste all kinds of awesome new food. There are so many different languages in the world, it's amazing. Sometimes more than a hundred tongues are spoken in a single country.
When you're moving through unfamiliar territory, chances are you'll come across languages that you don't know. From menus and signboards to spoken announcements and conversations with strangers, you'll encounter a lot of unknown languages when traveling.
The best way to translate a foreign language is free and portable. Yes, you can use the Google Translate app to translate text, audio, and even images on your smartphone. It's insane how powerful Translate is considering it costs nothing to obtain.
You can use Google Lens in Translate to translate an image or sign. There's a handwriting keyboard that lets anyone write their language and the app automatically converts it into both written and spoken forms. Google Translate also lets you translate audio from one language to another.
To make the most of Translate, add the widget to your home screen for quicker access.
Quick and easy currency conversion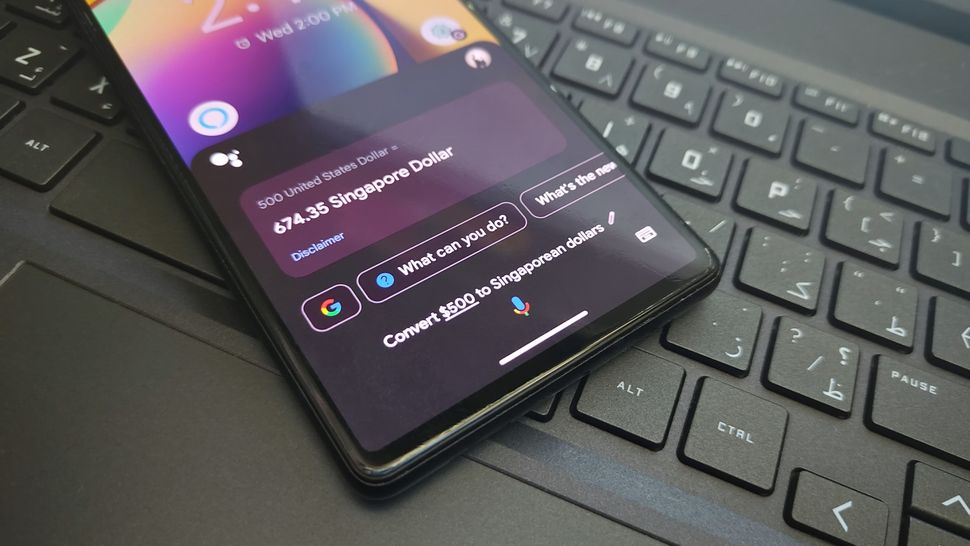 It isn't a very good idea to travel to another country without knowing the exchange rate. You need to research this before traveling so you know how much cash you're going to need to carry and what that'll add up to in your currency. Since rates change every day, you also need to know the ongoing currency trends, just to prepare yourself for your journey.
Money changers and banks are excellent sources, but Google is a quick and easy way to get the same information. Converting foreign currencies with Google is easier than ever. You can do it on any device that has Google on it and that includes smart speakers with Google Assistant.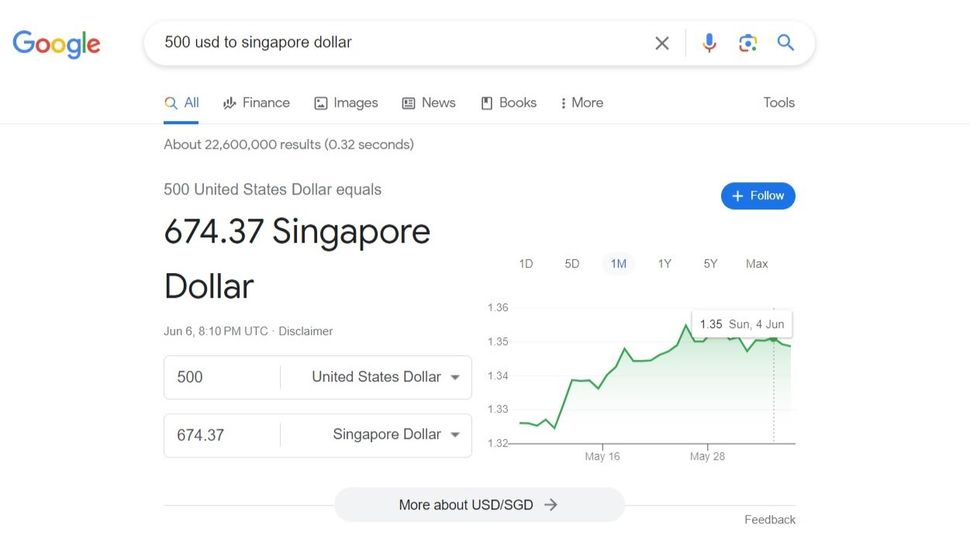 Type the currency and amount you want to convert along with the final currency and press enter in Google Search. The results allow you to convert any amount to and from your chosen currencies. You can also look at the recent rates in a graph form for a visual presentation of the data.
If you'd like to convert foreign currencies with Google Assistant, simply use the prompt "convert" followed by the amount and currency you want to exchange and then the final currency. For example, we tested out this feature by giving Google Assistant the following command:
"Hey Google, convert five hundred U.S. dollars to Singaporean dollars."
Eco-friendly travel with Google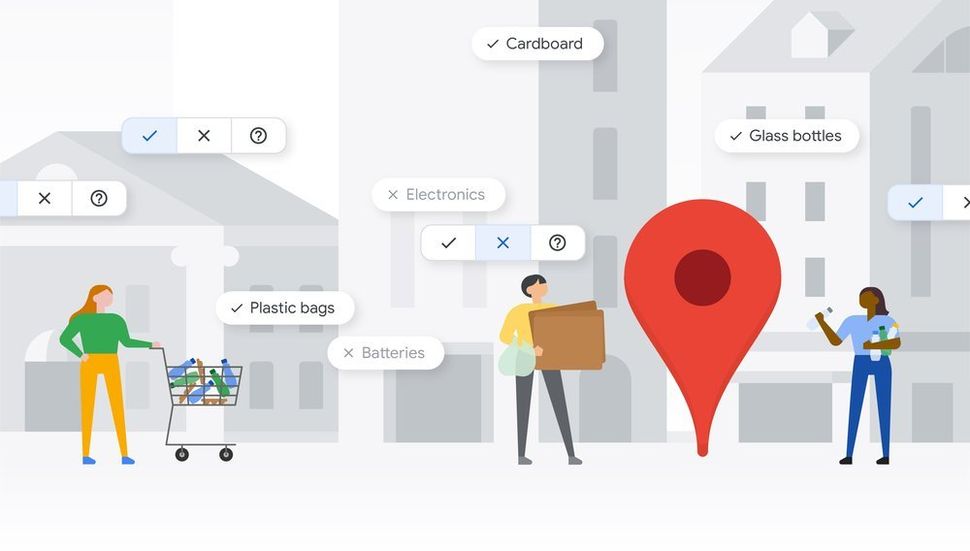 Globe-trotting is fun and all, but you shouldn't damage the very earth you enjoy while traveling. The best way to care about the world is by incorporating eco-friendly practices in your daily life.
Google has gone above and beyond to help those who want to travel in a more environmentally-conscious manner. Google Flights lets you sort and choose flights based on carbon emissions. Both Google Maps and Google Travel make it easy to find eco-certified hotels by using the eco-friendly filter.
If you're going on a road trip, Google can help you find eco-friendly driving directions in Maps. And once you've arrived at your destination, Maps can even help you find and support eco-friendly businesses.
Get the Android Central Newsletter
Instant access to breaking news, the hottest reviews, great deals and helpful tips.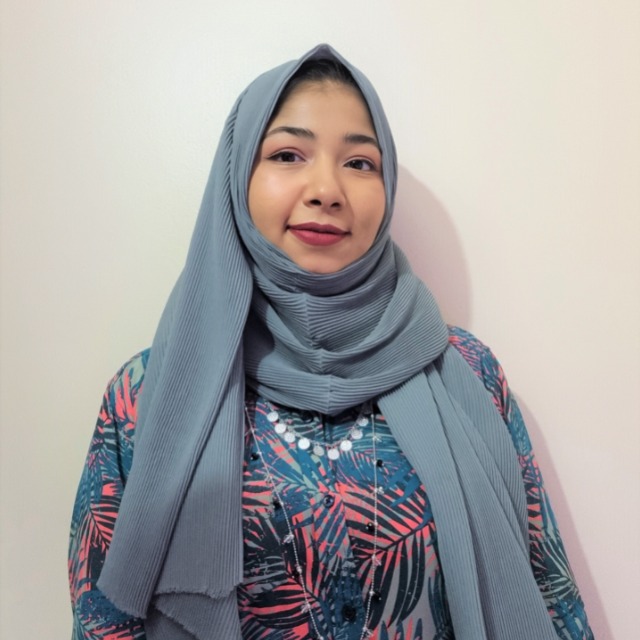 Editor — Accessories, speakers, and tablets
Namerah enjoys geeking out over accessories, gadgets, and all sorts of smart tech. She spends her time guzzling coffee, writing, casual gaming, and cuddling with her furry best friends. Find her on Twitter @NamerahS.