Amazon's new Fire tablet lineup starts with a 7-inch model for $49.99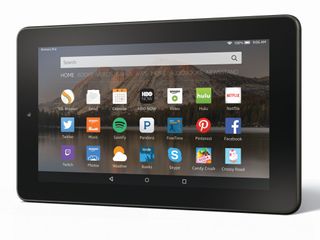 Amazon is introducing four new Fire tablet models, including one that is being sold starting for a mere $49.99. That tablet, called simply Fire, is being joined by the Fire HD 8 tablet for $149.99 and the Fire HD 10 for $229.99, along with the Fire Kids Edition tablet for $99.99.
As you might expect from the price, the resolution of the Fire tablet is pretty low at 1024x600. Inside there is an unnamed 1.3 GHz quad-core processor and 8GB of onboard storage, with a microSD card that allows for up to 128GB of additional storage. It also comes with a 2MP rear camera and a VGA front-facing camera. Amazon does not mention how much RAM the Fire tablet has. It uses the Android-based Fire OS 5 operating system. The battery life for the tablet is up to 7 hours. Amazon is also selling six Fire tablets for the price of five if users enter the code word "FIRE6PACK" at check out.
The Fire HD 8 and Fire HD 10 tablets both have resolutions of 1280x800 with an unnamed quad-core 1.5 GHz processor. The Fire HD 8 tablet has 8GB and 16GB internal storage options while the Fire HD 10 can be bought with either 16GB or 32GB amounts of storage. Both have 5MP rear cameras and 720p front-facing cameras, and both have battery lives of up to 8 hours. The Fire HD 8 tablet comes in black, magenta, blue, and tangerine colors while the Fire HD 10 comes just in black or white.
Finally, the Fire Kids Edition has the same hardware specs as the cheap Fire tablet, but comes with a Kid-Proof Case to help protect it from the abuse children can offer it. All of the new tablets are available for pre-order now and all are scheduled to start shipping on September 30.
Have you listened to this week's Android Central Podcast?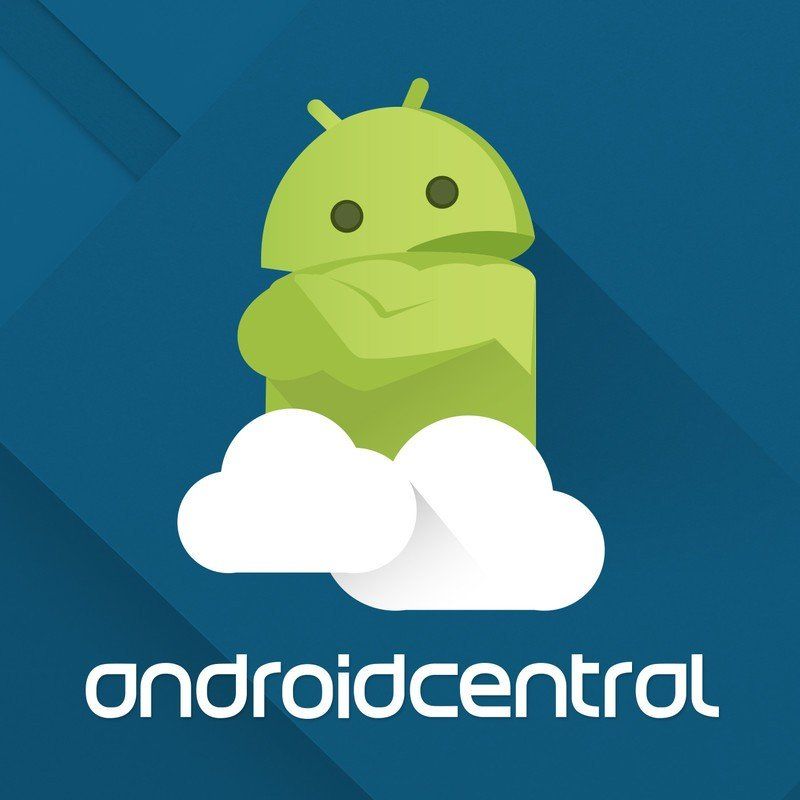 Every week, the Android Central Podcast brings you the latest tech news, analysis and hot takes, with familiar co-hosts and special guests.
:( I was hoping for a replacement to my HDX 7. Something with a little more horsepower under the hood.

The 10 inch model seems a bit expensive to me, given the specs. Posted via the Android Central App

The 50 dollar one looks quite good me.... Posted via the Android Central App

Yep. I let my 3 year old use our old original galaxy tab so if my 3 year old would break it i could care less then. If it does break, I will most likely just replace it with the $50 fire tablet now. At that price I am fine with letting kids use it. Posted via the Android Central App

50$ for the case on the kids version? +++ Insert witty signature, watch as others not get it, profit +++

I think you also get a free replacement or two if physically damaged, and maybe it includes a subscription to Amazon Kids. But at just $50 its cheap to replace. And I prefer a case with some sort of kickstand so the kids can watch programs on it (Prime video has excellent choices for kids programming, including some original content ) Posted via the Android Central App

Well if you hate your children today's your lucky day. Posted From my Nexus 6/Nexus 7 2013/Surface pro 3

Kindle tablets have been pretty solid for a while. Especially for the price. Posted via the Android Central App

The $50 ones are gonna sell like crazy.... Posted via the Android Central App

My niece loves her Fire HD. I'll consider getting her new 8-inch model, and maybe a new Kindle for myself.

Man, tempted by the 8 inch, throw an SD card in there and it'd be a good comic book reading/Web browsing tablet. Posted via the Android Central App

Was just looking around, doesn't appear that Plex runs on Fire tablets. This is a shame, I would have replaced my Nexus 7 (2012) with the $50 tab. My Nexus is so slow it's nearly worthless, except for being a controller for Plex.

It's on the Amazon android appstore, whether that's for kindle too I don't know. Posted via the Android Central App

Huh? I have the Plex app through the Amazon App Store. Don't see why you can't use it on one of their tablets. Posted via the Android Central App

Well you could buy 2 tablets for price of kid edition and if one breaks you have another.
How many times does amazon replace the kids edition? Posted via Android Central App on 1+1

Will this run YouTube Kids? Posted via the Android Central App

I haven't ran it before but I would assume the vast majority of applications will run fine. Posted via the Android Central App

Well I'm not sure anything can be assumed when dealing with a neutered Fire tablet... Posted via the Android Central App

My wife has the original Fire. It only has the Amazon store, but anything popular is there. Most puzzles apps play OK, but don't plan on any fast video games.

It doesn't have any Google apps, including YouTube, but it shouldn't be too hard to sideload the APK. Posted via the Android Central App

Why fork Android in the first place? Posted.

To make money from their own appstore, and better promote their own content. Seems to have worked pretty well for them, at least with tablets. Posted via the Android Central App

6-pack of tablets for $250. That's pretty incredible.

8GB? Come on. It's 20 fricken 15. Posted using SwiftKey on my LG G4 via the Android Central App

Also takes an SD slot with up to 128 GB capacity.

It costs 50 frigging bucks.

One for each toilet? Cheaper than magazines.

Access to the Google play store or locked out? Posted via my Motorola Startac

Overall a good attempt by Amazon but the price could have been a bit lesser. There's another tablet 'Spidotech Sleek W1' which is offering the same features at a price of £35.99. Besides, it also has an HDMI slot and supports external 3G dongle.
Android Central Newsletter
Thank you for signing up to Android Central. You will receive a verification email shortly.
There was a problem. Please refresh the page and try again.