How to reuse, repurpose, or recycle your old phone cases
Don't be part of the problem, be part of the solution.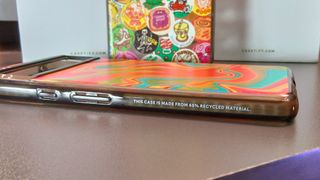 (Image credit: Namerah Saud Fatmi / Android Central)
We upgrade our phones all the time, but the accessories that we use with those phones are replaced a lot more often. In the lifecycle of your phone or tablet, you've definitely bought a phone cover more than once. Unfortunately, most phone cases are made of plastic, which spells trouble for the environment.
If you want to act responsibly and prevent more plastic from ending up out there, you should recycle or repurpose your case. There are many ways that you can give new meaning to a useless case or cover. Here are all the things that you can do.
Trade-in your old case
There's no shortage of excellent trade-in and recycling programs offered by plenty of the best phone and tablet case manufacturers. Brands like Spigen, Incipio, and CASETiFY make it super easy to recycle your old covers.
In most situations, you simply print a label, pack your old phone case, and ship it off to the recycling program of your choice. Some companies such as Pela sweeten the pot by offering discounts on their products when you send in old cases. Saving the earth and your wallet at the same time sure sounds like a win-win situation.
We've gathered the most reliable sources for you to recycle your unusable old covers. Many of these companies partner up with other entities as part of their sustainability mission. You'll notice that an organization called Close the Loop is quite popular with big-name brands such as Spigen and Incipio. Some manufacturers like CASETiFY and Pela have their own in-house departments that handle recycling.
It doesn't matter who you choose, as long as you're being an upstanding citizen of this planet that we call home.
Repurpose with arts and crafts
If you're an artsy person, consider upcycling your old phone cover. You can give it new life as something else by repurposing it. Craft projects require oddly shaped bits and bobbles, and your old case just might be of some use in a project.
Some cool ideas to convert your case include turning it into a soap holder for your bathroom or using it as a tray to hold small tidbits like pins and clips. A rectangular piece of plastic can be especially useful as a spare part for DIY projects like dioramas.
For example, you can use an old case to make a miniature house or items that go inside one. The shape and size make it the ideal material for constructing a wall or a roof, or you can glue some toothpicks together to make tiny beds, tables, or wardrobes out of it. If you've got a clear case lying around, it can be used as kid-friendly "glass" for tiny houses, garages, cars, coffee tables, buildings, and more.
Other craft ideas that can use your old case are out there, you just need to use your imagination. Cut and trim the cover so it can be a makeshift casing for a small handmade notebook or a backplate for a notepad. Wrap the case in felt and use it to hold your rings and jewelry. I can go on and on, as can you. Sky's the limit!
Pro tip: Check out craft ideas on Pinterest if you're low on ideas.
Disposing biodegradable cases
Loads of companies make environmentally-friendly phone accessories these days, but not a lot of them are biodegradable. The difference between the two is that eco-friendly products are generally made using recycled materials, whereas biodegradable items are compostable.
Biodegradable or compostable cases are usually much more expensive than regular ones, but they are super easy to dispose of without harming the environment. The most popular brand that makes such phone cases is Pela, but there are others too. Incipio's Organicore lineup is certified compostable, as is the UAG Outback Series of cases and covers for phones and tablets.
There's a difference between a biodegradable phone case and one that is compostable. If you've got something biodegradable, it is not necessarily compostable. After you've checked the facts on your old cover, move on to the next step. Biodegradable plastic cases that are also compostable can be thrown into your home compost. Everything else needs to be sent to the nearest industrial composting site to be processed. Your local recycling center will also be able to handle this for you.
Donate to those in need
All of the options so far discuss ratty old phone covers that are in bad shape. But what about cases that can still be used? There's no need to waste a perfectly good case that has plenty more to give.
We suggest cleaning it up and donating it to someone else who may not be able to afford one for themself. Only consider this option if your cover is in excellent condition and usable. Don't grab an outdated old cover that's falling apart at the seams.
No matter how fresh the condition, it is essential to clean up and sanitize your old phone or tablet cover before giving it away. Even if it looks as good as it did the day you got it, it is essential to purge all your dead skin cells, bacteria, germs, and other debris that's been building upon it. Remember, germs are invisible to the naked eye.
Bear in mind that the cleaning process changes depending on the type of phone cover you've got. If it's leather, you can't clean it with the same materials as the ones you'd use on plastic. Read our in-depth cleaning guide to learn how to clean various types of phone cases. After the case is squeaky clean, drop it off at your nearest charity or donation center. Alternatively, you can also post ads online.
Pela phone cases and accessories
Go green
Pela offers a variety of smartphone cases and accessories such as phone grips and wallet attachments in stunning designs. The eco-friendly brand's offerings are all fully biodegradable and compostable, so you can easily dispose of them responsibly when done using them.
Get the Android Central Newsletter
Instant access to breaking news, the hottest reviews, great deals and helpful tips.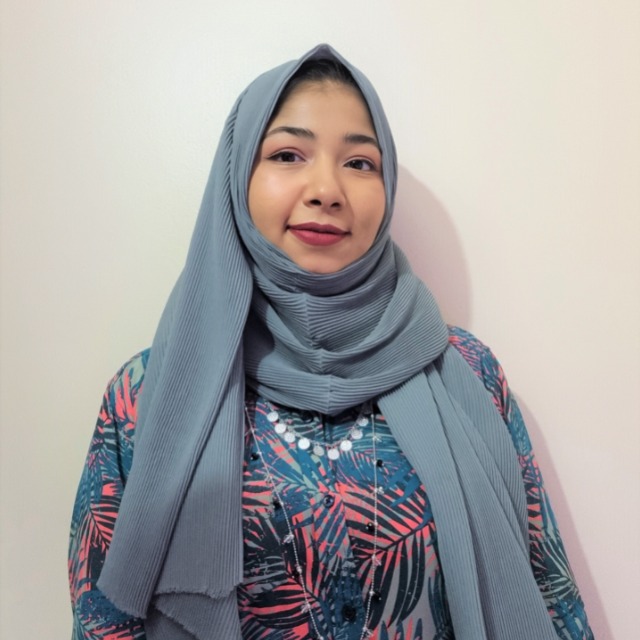 Editor — Accessories, speakers, and tablets
Namerah enjoys geeking out over accessories, gadgets, and all sorts of smart tech. She spends her time guzzling coffee, writing, casual gaming, and cuddling with her furry best friends. Find her on Twitter @NamerahS.
I use a couple of my old candy bar phone cases for carrying my personal DAB radio and a small tube of sanitiser on my belt,

Reply