Software magic brings HDR support to the Pixel and Pixel XL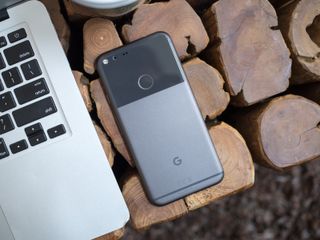 (Image credit: Andrew Martonik / Android Central)
YouTube began supporting HDR playback in late 2016, but there were not compatible smartphones to play back the HDR content. Since that time, the LG G6, Galaxy S8, Sony Xperia XZ Premium, LG V30 and Note 8 have all been released or announced with hardware-based HDR support. Now, it looks like last year's Pixel phones will be joining the party.
Android Police reports that the Pixel and Pixel XL now use software-based decoding in order to process HDR content, at least from YouTube. This leaves off other services like Netflix, which has been adding more and more HDR content lately.
Hardware-based decoding would perform better (and work with other services), but software-based decoding is a good way to support current devices. Android Police notes the next generation Pixel devices will include hardware-based HDR decoding, so those would presumably work with Netflix and other services. YouTube doesn't have a ton of HDR content, but there is a channel dedicated to HDR for those with the right hardware.
Have you tried YouTube HDR? Let us know down below!
Android Central Newsletter
Get instant access to breaking news, the hottest reviews, great deals and helpful tips
It doesn't work on my pixel till now.maybe they will implement this on sept security patch.

I wonder if Google will ever make an Android based pixel tablet with HDR support. The iPad still embarrasses any Android tablet, especially those $400 and up. I have HDR on my phone, but I feel like the value it brings is limited by the screen size of even the largest phone. If Google made $400 ish 10" Pixel Tablet with HDR support I'd be all over that, and I'm sure I'm not the only one.

I wish. I've been looking to replace my Nexus 7 2013 and.... 4 years later... everything is either 500+ dollars such as the pixel c or has **** specs that my N7 can out preform. I want a 7" android tablet, running 7.0+ with 3+ GB of ram, 32+GB storage and with a screen that is of a decent resolution. All I find are ****** RCA tablets or samsungs with a big price tag and awful specs. It's so sad how much better the iPad is overall :(

Now that ChromeOS runs Android apps, it would be silly for Google to make an Android, rather than ChromeOS, tablet. I've love a 7-9" ChromeOS tablet to replace my Nexus 9. Preferably, a 7". I loved my N7.

Tablets are dead. you can get a real pc(with a touch screen) for less than an ipad.

Put since Pixels don't have HDR screens, it will not be true HDR. It will just be able to play "HDR encoded" content, but you wont get the big dynamic range of a real HDR screen.

It would be very interesting to know how it works. Pixel has AMOLED after all, so if you bump the brightness to 100% but keep most pixels dim, I bet you could emulate it pretty well.
Android Central Newsletter
Get instant access to breaking news, the hottest reviews, great deals and helpful tips
Thank you for signing up to Android Central. You will receive a verification email shortly.
There was a problem. Please refresh the page and try again.