LG V30 and V30S: Everything you need to know!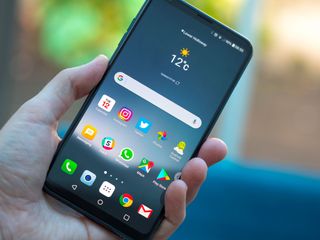 Sometime around late 2016, LG decided to stop trying to win smartphone market share with gimmickry, instead concentrating on just making good products. The LG G6 was the first product of this new approach from the Korean company, winning praise from critics, but not really moving the needle against local rival Samsung's Galaxy S8. For late 2017, LG has its new V30 phone. It's technically a successor to the video-focused V10 and V20 — but there's a clean break in terms of design language, as LG ditches the removable battery and instead goes all-in on metal and glass. And in February 2018, LG announced a sort-of sequel, the V30S, with an AI boost and slightly updated specs.
This is our guide to everything you need to know about LG's best phones to date.
Check out our LG V30 review
We've been using the LG V30 for the past couple months, in multiple countries and with multiple networks. Check out our LG V30 review for extended thoughts on the phone's build quality, software, camera and battery life. And you'll also want to take a look at our video review below, which packages all that info into a concise 13-minute presentation.
It hits the sweet spot for a 'big' phone
With a 6-inch display, you might expect the LG V30 to feel enormous in the hand. However, like its little brother the G6, the V30 uses a taller 18:9 aspect ratio, which (because geometry) has a smaller screen area than a 16:9 phone with the same diagonal measurement. In short: It's big, but not unmanageable. In the hand, the LG V30 feels about the same size as a 5.5-inch, 16:9 phone like the HTC U11.
Needless to say, if you're used to lugging around a V10 or V20, the V30 is going to feel significantly more portable than your old handset.
It's also slimmer and lighter, on account of the metal and glass construction used throughout. In fact, the V30 weighs even less than the G6, despite its larger screen size and identical battery capacity.
Same specs everywhere
The LG G6 irked customers in some countries by leaving out wireless charging or the legendary Quad DAC in some regions. Not so this time around: All V30s are made equal.
Regardless of where you buy the V30, you'll get both wireless charging built-in, and high-performance wired audio thanks to LG's Hi-Fi Quad DAC.
The only outlier is internal storage space. There's an "LG V30+" sold in some countries (like the United States, where it's available on Sprint and US Cellular), but this is just the same old LG V30 with a roomier 128GB of space. In addition, all V30s come with a standard high-end spec loadout: Qualcomm's latest Snapdragon 835, 4GB of RAM and Android 7.1.2 Nougat. There's also an absurdly priced LG V30 Signature Edition with 6GB of RAM, 256GB of internal storage, and a ceramic back instead of glass. The Signature Edition V30 is only available in South Korea and can be had for a cool $1800 USD.
Confusing things further, LG announced the V30S ThinQ. This phone includes the same Snapdragon 835, ups the storage to 128GB or 256GB, increases RAM to 6GB, and comes with Android 8.0 Oreo out of the box.
More: LG V30 specs
More: LG V30S specs: More of the same, plus A.I.
In addition to raw hardware specs, you'll have (up to) four colors to choose from: Aurora Black, Cloud Silver, Moroccan Blue, and Lavender Violet. Naturally, not all hues will be available on all carriers, or all regions. (In the United States, black and silver are the dominant colors.)
New and improved dual cameras
LG is no stranger to dual cameras on smartphones, having included the feature on the back since the G5 (and on the front since the V10). The LG V30 is LG's best dual camera setup yet, with a 16-megapixel main shooter behind an f/1.6 lens, and a new, brighter wide-angle camera with less distortion, and an f/1.9 lens. The main camera is a solid step up from the G6 in all conditions. But the biggest improvement comes in wide-angle photography, where the brighter lens and improved post-processing allow for clearer wide-angle pics in the dark.
Besides photography, LG has built out some impressive new video capabilities. The V30 includes LG Cine Log mode, which captures photos with flatter colors, so that more dynamic range can be brought out in post-production. It's similar to the techniques used by professional filmmakers, and worth a look if you plan on editing footage from the V30 in an app like Adobe Premiere Pro or Final Cut. And if you just want to give your footage a specific look without exporting to a PC, there are several color presets you can use. You could make your footage look like a dark, gritty thriller, or a light romantic comedy, all with a single tap.
The second screen is no more
The secondary ticker display has been a stable V-series feature since the beginning, but as LG moves towards OLED and slimmer, lighter phones, second screen has been retired. In its place, there's a new "floating bar" feature, bascially a little arrow icon that you can drag around the screen, and tap to conjure up a list of app or settings shortcuts.
The feature works similarly to Samsung's Edge Screen on its Galaxy phones, though with less disruption to apps you're currently using in the background. In any case, if you decide the floating bar isn't for you, it's easy to disable it by dragging it up to the "Remove" icon at the top of the display.
It compares really well with the Pixel 2 XL
Google collaborated closely with LG to produde the Pixel 2 XL, and it shows. The phones have the same display panel, roughly the same size, and mostly similar internal hardware. There are key differences however: the Pixel 2 XL ditched the headphone jack this year, while LG doubled down and included an excellent Quad DAC for every version of the V30. The V30 also includes a glass back, allowing for Qi wireless charging, while the Pixel's metal backing prevents that. Finally, the V30 includes LG's now-famous dual camera setup, with the secondary lense used for wide-angle shots. The Pixel sticks with a single camera, though does use some wild algorithms to produce portrait shots.
Another key difference is software, and in this light the V30 comes a little worse off. The phone launched with Android 7.1.2 Nougat, while the Pixel line launched with Android 8.0 Oreo. The Pixel line will also be the first to receieve new feature and security updates, while the V30 may lag behind in that regard depending on region and carrier. The Pixel 2 XL is only $50 more than the V30, so it really comes down to whether you value software features — fast updates and minimal bloat — over hardware features — the dual camera, wireless charging and Quad DAC.
It's the first phone to support T-Mobile's 600Mhz network
Need better T-Mobile coverage in rural areas across the U.S.? The V30 is your phone.
The LG V30 is the first device to support T-Mobile's burgeoning 600Mhz network, which offers much better coverage across greater distances than the rest of T-Mo's network.
It's still rolling out — only a few areas across the country are currently covered — but it should be fairly ubiquitous by this time next year.
The LG V30 is the first phone to run on T-Mobile's new 600Mhz network
Oreo is here
The V30 launched with Nougat, but LG has started rolling out the update to Android 8.0 Oreo to the device. The update started in South Korea, but is now rolling out in other regions.
More: Stable Oreo update now rolling out to the LG V30 in South Korea
More: Android 8.0 Oreo is rolling out to the LG V30 on Verizon
There's a gorgeous pink variant
The V30 launched in standard smartphone colors — black, silver, blue and violet. At CES 2018, the company showed off the new "Raspberry Rose" version, and it looks striking to say the least. The deep pink will definitely stand out in the crowd, and customers in South Korea, Europe and Asia can pick this version up.
More: LG V30 is getting a stunning Raspberry Rose color
There's a refreshed 'S' model
For MWC 2018, LG was expected to announce the G7, but instead announced the V30S ThinQ: mostly the same V30 we know and love, but with some extra AI bits baked in. Other minor improvements include Oreo out of the box, increased storage and more color options.
Swipe to scroll horizontally
Category
LG V30
LG V30S ThinQ
Operating System
Android 7.1.2
Android 8.0 Oreo
Display
6-inch OLED, curved edges
2880x1440 resolution
Gorilla Glass 5
6-inch OLED, curved edges
2880x1440 resolution
Gorilla Glass 5
Processor
Qualcomm Snapdragon 835
Qualcomm Snapdragon 835
RAM
4GB (6GB in some markets)
6GB
Storage
64GB (U.S.)
128GB (Korea, some other markets)
microSD card slot
128GB (V30S), 256GB (V30S+)
microSD card slot
Battery
3300mAh
Non-removable
Wireless charging
Quick Charge 3.0
3300mAh
Non-removable
Wireless charging
Quick Charge 3.0
Rear cameras
16MP f/1.6, OIS, 71° FOV
13MP f/1.9, 120° FOV
16MP f/1.6, OIS, 71° FOV
13MP f/1.9, 120° FOV
Front camera
5MP f2.2, 90° FOV
5MP f2.2, 90° FOV
Audio
32-bit Quad DC, high-sensitivity microphones
32-bit Quad DC, high-sensitivity microphones
Water resistance
Yes, IP68 water resistant dustproof
MIL-STD 810G certified
Yes, IP68 water resistant dustproof
MIL-STD 810G certified
Dimensions
151.7 x 75.4 x 7.4 mm
151.7 x 75.4 x 7.4 mm
Weight
158 grams
158 grams
Colors
Silver, Black, Blue, Violet, Raspberry Rose
New Platinum Gray, New Moroccan Blue
Expensive, but not Note expensive
The proximity of the V30's release to that of Samsung's Galaxy Note 8 — as well as the local rivalry between Samsung and LG — invites comparisons between the two phones. But aside from the size difference (the Note is much taller), LG is targeting a slightly lower price point.
More: Where to buy the LG V30
That said, the V30 is not a cheap phone. Outright prices on the U.S. carriers start at $800, and in the UK an unlocked LG V30 will set you back an eye-watering £799. LG phones tend to pick up heavy discounts not long after launch, so it's probable you'll be able to pick one up for $750 or less by the end of the year.
Still, the V30's launch pricing is a far cry from the $900+ folks have been paying for the Note 8.
More questions? Check out the forums!
The Android Central LG V30 forums are a great place to chat with other V30 owners (and soon-to-be owners), and get answers to more of your burning questions.
Get the Android Central Newsletter
Instant access to breaking news, the hottest reviews, great deals and helpful tips.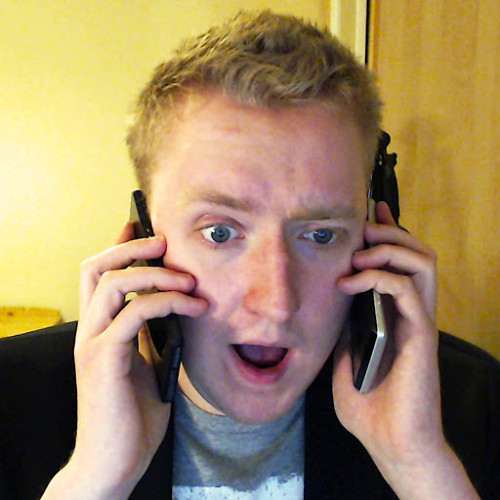 Alex was with Android Central for over a decade, producing written and video content for the site, and served as global Executive Editor from 2016 to 2022.