The quick take
LG's new flagship is as much a successor to the G6 as any other handset, nailing the smartphone fundamentals and delivering speedy performance in an attractive chassis. Once again, LG's unique dual-camera setup provides excellent low-light performance and its best wide-angle shooter yet. And best of all, there's no additional BS — the headphone jack is alive and well, and better than ever with a Quad DAC. The fingerprint scanner is present, and easy to reach. And despite some low-light weirdness, LG's OLED panel is genuinely impressive.
The Good
Slick design and lightweight chassis.
Smooth, responsive performance and great haptics.
Excellent rear cameras, including best-in-class wide-angle shooter.
Quad DAC delivers phenomenal wired audio quality.
The Bad
Glass back prone to scratching.
Display has contrast issues at darker brightness levels.
Front-facing camera is just OK.
LG V30 Initial Review Video
First take
LG V30 Review
Competing directly with Samsung can be a thankless task. Just ask LG, which has toiled in the shadow of its local rival for just about as long as it's been making phones. Even the legitimately good LG G6 struggled to move the needle when pitted against the Samsung Galaxy S8. The G6 was a good phone at a good price, but it couldn't match the space-age design and technological prowess that the S8 brought to the table, and as such didn't do much for LG's bottom line.
But now there's the LG V30. As the name suggests, it's a direct successor to last year's V20 — the product of a very different LG, which was all about removable batteries and a chunky metal chassis. So the svelte, compact V30 is as much a successor to the G6 as any other LG phone, and it continues the no-nonsense approach of that device, while also bringing the upgrades we expect from a V-series handset: high-quality audio, great cameras, and unique new video features.
Question is, can this phone finally help LG step out of the shadow of its main competitor?
About this review
We're publishing this initial review after two weeks with early samples of the LG V30.
I (Alex Dobie) have been using a pre-production version of the V30 in Berlin, Germany, and Manchester and London, UK. LG seeds these early devices to press ahead of their phones going into full production, and while they're usually representative of the final product, this is not strictly speaking a retail-ready phone just yet — particularly so far as the software is concerned.
My V30 is a European-spec 64GB unit (LG-H930) in Moroccan Blue color. It's running firmware version 09r, based on Android 7.1.2 Nougat, with the September 1, 2017 Android security patch.
We'll follow up with some updated impressions when we get final devices, noting major any changes in this section.
A galaxy far, far away
LG V30 Hardware
First, let's deal with the proverbial elephant in the room: Yep, the V30 kinda looks like a Galaxy S8. From the curved corners, minimal bezel and polished metal trim to the extra-tall aspect ratio, you might well mistake it for a Samsung phone — at least from a distance.
Up close, many differences do come into focus: The V30 has a 6-inch display, and is smaller in all directions than the S8 Plus. In addition, it uses a shorter but still pretty tall 18:9 aspect ratio. But it's also flatter, thinner and lighter, and that gives it a distinct in-hand feel — it's actually a bit easier to hold onto than its contemporaries from the Samsung camp. It's nowhere near as absurdly tall as the Galaxy Note 8.
As you'd expect from a flagship smartphone of the post-bezel era, almost all of the V30's front face is taken up by its display. The screen is a P-OLED panel from LG Display — the first in an LG phone since 2015's G Flex 2. Back then, LG's OLED technology was... well, bad. Really bad. (That's aside from the fact that the G Flex 2 was a hot mess in general — but I digress.) Regardless, I'm happy to report that the company has made a huge amount of progress over the past two years, to the point where V30's screen is almost as good as Samsung's SuperAMOLED. That sounds like faint praise, but I'm actually more than satisfied with what LG has brought to the table here. It's not Galaxy S8 good, but it's surprisingly close, and that's an achievement in itself.
Samsung is still the king of smartphone displays, there's no doubt about that. But LG's latest screen, at Quad HD+ resolution, looks fantastic and punchy, and unlike some of those older P-OLED panels, is clear enough to use outdoors in bright daylight.
If anything, this display's major weakness is in low light. It has an unfortunate tendency to crush shadow details at lower brightness levels, to the point where dark areas become illegible — and that's not great if you're watching Netflix by candlelight, or trying to judge exposure in a low-light photo. This is a disappointing holdover from older OLED efforts, and it's easily fixed in software by simply raising the floor for brightness, but that's not exactly ideal.
One reason why you may prefer the V30's panel to Samsung's is because of its curvature — or lack thereof. You have to look ever so closely to make out the very slight curve of the panel at its edges. Despite its organic appearance, most of the display is completely flat. But that also means you're not dealing with any Samsung-style color shifting around the sides. The flatter display also makes the V30's side bezels more pronounced, which might seem undesirable, but it also makes it less susceptible to accidental screen touches.
It remains to be seen how the V30's physical hardware will stand the test of time. After a couple of weeks, mine has so far avoided any noticeable scratches hey look there's a big scratch on the back. However, the use of Gorilla Glass 5 on both the front and back should make as resilient as possible for a phone whose surface area is made up almost entirely of glass. The phone certainly feels solid and well-put-together, despite weighing even less than the G6, at just 158 grams. You could say that its lack of heft makes it feel a little insubstantial, but at the same time it's easier to one-hand, and lacks the awkward top-heaviness of phones like the Note 8 and GS8+.
Image 1 of 5
Despite its 6-inch diagonal measurement, the V30 really doesn't feel like a gigantic phone. The in-hand (and in-pocket) feel is closer to a 5.5-inch device with a 16:9 screen — in other words, you get a big screen, but it's not so massive as to become unmanageable. (Once again, examples of the opposite include Samsung's latest devices.)
There's nothing at all surprising in the V30's spec sheet — it's a run-of-the-mill hardware loadout for a 2017 flagship, and that's just fine. Running the show is a Snapdragon 835, with 4GB of RAM, 64GB of storage plus microSD expandability, and a 3,300mAh battery.
More: LG V30 specs
It's true that more flagship phones are starting to push to 6GB of RAM, but I've never really felt like the V30 is weaker for its mere 4GB capacity. Apps still load lightning-fast, I've noticed no dropped frames, nor have app reloads been particularly problematic. It also goes without saying that Qualcomm's latest mobile platform has more than enough power for whatever mobile gaming needs you might have.
And this is basically table stakes at this point, but yes, the V30 is water-resistant, rated IP68, so you needn't worry about using it out in the rain, or dropping it in the sink.
It's also great to see that there are no longer any weird regional variations in the V30's hardware, like we saw in the G6. All V30s have wireless charging built-in, as well as LG's famed Quad DAC for superior wired audio performance. (The only slight point of confusion: There is an LG V30 "Plus," but this is literally the same phone, only with 128GB of internal flash. No more extra goodies besides more storage space.)
Many phones offer extra storage, but only LG can boast of the Quad DAC, and this could be a real point of differentiation for the V30. As other manufacturers come up with increasingly dubious reasons to get rid of the 3.5mm headphone jack, LG is embracing wired audio, and the results are glorious. If you have a nice pair of studio headphones, you'll really appreciate the stronger output of the V30 — to the point where it'll be hard to go back to anything else.
LG's also partnering with B&O Play — hence the branding around the back on my European unit — to include some surprisingly good wired earbuds in the box.
Unfortunately, though, on-device audio is nothing special, and the single bottom-firing speaker is... just OK. The output is loud, but also tinny, and the lack of strong bass is disappointing.
f/1.6, LOG, OIS, 120°
LG V30 Cameras
LG smartphones have a strong pedigree when it comes to camera performance, and the V30 is yet another LG phone that's defined by its photographic chops. The headline spec is a 16-megapixel main camera with optical image stabilization (OIS), behind an f/1.6 lens — a first in a smartphone camera. The secondary wide-angle shooter has a 13-megapixel sensor, like the G6, only now behind a brighter f/1.9 lens. And that makes for a powerful photographic duo, building on the strengths of the G6 and V20.
Despite having small, 1-micron pixels, the V30's main camera takes phenomenal photos. The high resolution and bright lens, plus OIS, can capture sharp, clear photos even in low light, with fidelity and sharpness to match the Galaxy S8. One quirk I've noticed in this early firmware is that the V30 tends towards underexposing night shots in some situations, so occasionally I've had to manually bump the exposure up a little. Nevertheless, with a little adjustment, the V30 is neck-and-neck with the best phone cameras available.
Mercifully, LG has also pared back the gratuitous oversharpening seen in the G6 and many earlier cameras, which means more fine detail is preserved with fewer artifacts.
There's a mess of shooting modes to explore, as is often the case with the best smartphone cameras, though most of the time you'll just want to stick to full auto. If you want to play around with creative photo modes, the Manual shooting mode has been updated to include Graphy, a new app with downloadable ISO, shutter speed and white balance presets for different kinds of shots.
As good as the V30's main camera is — and it is really good — the biggest improvement might actually be in the wide-angle camera. It still captures a 120-degree field of view, only now with less distortion around the edges, and with significantly improved low-light performance thanks to the brighter lens, on top of the improved post-processing afforded by the Snapdragon 835.
Of course, you'll still get better night shots out of the main camera, but it really surprised me how usable the wide-angle was even in relatively dimly-lit indoor conditions. And that's a meaningful upgrade, because wide-angle photography is by far the most fun thing about using an LG phone. Say what you want about portrait mode and fake depth-of-field — for my money, there's no substitute for being able to simply press a button and instantly capture these wider, more dramatic scenes.
Image 1 of 12
As for the selfie camera, the V30 does a serviceable job, with a 5-megapixel front-facer, but the end results aren't anything special. The camera app presents you with two options — a wide-angle view, or a closer crop, which is literally digitally zoomed section of that 5-megapixel sensor. As such, there's not much room for additional fidelity in brighter situations, which is a point of weakness compared to phones like the OnePlus 5 and HTC U11, which boast 16-megapixel selfie cameras.
It's always been implied that the "V" in LG's V series stands for "video," and so it's no surprise to see a bevy of extra videographic capabilities in the new phone. The new LG Cine Log mode takes inspiration from techniques used by professional filmmakers. It lets you capture footage that, on the surface, might appear more washed-out than regular video shot in Auto mode, but it's captured a way that lets you bring out more shadow or highlight detail when you process it later. There's also an array of presets in Cine Log mode that lets you give your footage a particular kind of look — like warm tones for an action movie, cooler hues for a more romantic look, or sepia tones for an old-timey vibe. These are more than just Instagram-style filters, they actually change the way the color is processed, and that can dramatically change the look of your footage.
I love the idea of this. But I think it runs up against the main problem faced by high-end photo features, like RAW capture, on smartphones. In order to support these high-end manual capabilities, you need a great camera to begin with. But a great camera is often so good in auto mode that there's no real incentive to explore these more exotic shooting modes.
Personally, I've found the new cinematic mode more useful for its point zoom feature, which lets you smoothly zoom into any point in the frame, without the jarring motion you normally get from digital zoom in video. It's still digital zoom, so you'll run into a resolution wall eventually, but on a 16-megapixel shooter there's plenty of fidelity to go around, particularly in daylight scenes.
Tweaked and tuned
LG V30 Software
The camera is clearly where most of the software effort has gone on the V30, but it's also worth mentioning the handful of other software tweaks that lend this phone a bit more polish than the G6. Touch response has been tightened up, making the V30 feel a good deal quicker than its six-month-old forerunner. And the V30's haptics are also much improved — vibration responses now feel much sharper, and nowhere near as rattly as its predecessors. It's a small change, but one that contributes greatly to the presentation of the phone as a whole.
LG's answer to fans missing the old second display from the V20 is the new Floating Bar — which is basically a cross between the old ticker display and Samsung's Edge Screen. Tap the little tab on the corner of the screen to bring up app shortcut, and screen capture functions like the new GIF recorder, and music controls.
Some of the other functions of the second screen have instead been rolled over to the always-on display, which gives you quick access to settings, music controls and notification icons even when the screen is off.
For me, this is one of those borderline useful features that I never really got around to using with any regularity. There are too many taps and swipes needed to use the Floating Bar fluently, and it animates too slowly to really be a time-saver. Thankfully, LG's made it really easy to turn off the Floating Bar once you inevitably decide it's not for you. A simply swipe up to the top will dismiss it forever.
Speaking of borderline useful: Face unlock! LG has built out this secondary unlock method, which begins scanning as soon as you raise the phone, giving it a speed advantage over Samsung's implementation of this feature. It's technically impressive, though also less secure than a pattern, PIN or fingerprint. And really, with the V30's fingerprint scanner being located in a place you can actually reach, it's just not that necessary. Once the phone is in your hand, it's just as easy to touch the rear-mounted fingerprint scanner.
Other software changes are fairly subtle. Some new widgets, including a larger weather widget have been added to the stock home screen app. The alternative launcher with its own app drawer has been spruced up too — it's no longer just the old launcher from the LG G4. And the software is now based upon Android 7.1.2 — so not Oreo just yet, but at least you have the very latest version of Nougat, which brings helpful additions like app shortcut menus.
Most of the visuals of the LG UI haven't changed a whole lot. The company's own apps remain flat and dominated by lighter hues, with splashes of color throughout. It's mostly clean and inoffensive, though the unfortunate trait of hiding important options behind way too many layers of settings menu has continued.
Overall, LG's software remains a bit of an acquired taste. The company still insists on using "squircles" for its app icons, though these are easily disabled via the menus. But the LG UI slowly creeping in the right direction, and this is by far the most polished Android software the company has released to date.
Is it as pretty as what Samsung's shipping right now? Probably not. But there's definitely a case for saying it's more streamlined and responsive.
All that juice
LG V30 Battery life
We've seen many phones this year with battery capacities around the 3,300mAh mark fuelling relatively large screens. (One notable example is Samsung's Galaxy Note 8, which puts the same battery capacity in a phone with a 6.3-inch display.) Thanks to more efficient CPUs and displays, you can absolutely get a full day out of this kind of battery capacity, even in a phone with a large display. It's no surprise, then, to see the LG V30 comfortably handle a full day of fairly intensive use on a single charge. The V30 has regularly gotten me to the end of a 16-hour day with up to 4.5 hours of screen-on time, with some variance depending on cellular signal strength. (In areas with weaker reception, you can knock that screen-on time down to around three hours.)
Besides using the phone in areas with poor reception — always a crapshoot with any device — the camera is predictably the main battery sink here. In particular, 4K video recording and LG's Cine Log features will take a heavy toll on longevity. And on the few days when I was regularly making use of this stuff, I was definitely in need of a 5pm refill.
So you're not looking at multiple days per charge, particularly if you intend to take full advantage of the V30's unique video features. But then you wouldn't necessarily expect that from a phone with such a svelte profile. And in regular day-to-day use, the V30's longevity is typical and dependable, if not exceptional.
When it's time to recharge, Qualcomm Quick Charge 3 and USB Power Delivery are both supported here, giving you plenty of options for quick refills. Neither is as fast as OnePlus's Dash Charge or Huawei's SuperCharge, but both allow you to reclaim a meaningful amount of power in under an hour.
And as mentioned earlier, it's also great to see wireless charging included for opportunistic trickle charging throughout the day.
The only area of relative weakness has been standby time with the always-on display enabled. Overnight, I've found the V30 will lose around 10 percent charge if it's unplugged with the Always-on Display (AOD) burning through the night, which is significantly more than some high-end rivals. It's unclear whether this is a software glitch, or simply a trait of LG's OLED display. In either case, you'll probably want to make sure the V30 is charging overnight, or set an overnight timeout for the AOD.
Initial conclusions
LG V30: The bottom line — for now
The LG V30 may seem like a conservative flagship, but it gets an awful lot right. There's undeniably a whiff of Samsung about the phone's design — nevertheless, the V30 continues the no-nonsense trend of the G6, with better build quality than ever. The display, despite some low-light issues, is a step beyond any previous LG phone in terms of quality and daylight legibility. The size is near perfect for me, providing an expansive display in a more ergonomic handset than Samsung can currently offer. And the camera builds on everything I loved about the G6, with better low-light performance, superior processing and new video tricks that I might not use all that often, but which are nice to have all the same.
LG's phones will inevitably be judged by the standards set by the company's main competitor, and that comparison is particularly interesting this year. LG has retained all the things that make its phones unique — features like high-end video, the wide-angle camera, and the Quad DAC, while also shipping with fewer annoyances than its Samsung rivals. The fingerprint scanner is in a place you can actually reach. There's no frustrating animation jank. And nothing approaching the obnoxiousness of Samsung's Bixby button.
As much as I could praise the great design and camera features, there is another very compelling argument for the V30. In a world of headphone jacks going away, and weird screen dimples, and $700 phones with inexplicably bad cameras, and dumb fingerprint placements (or the lack of any fingerprint scanner at all), and bad biometrics, the V30 is a phone with absolutely no bullshit. It does everything well, and then goes the extra mile with a phenomenal camera setup that's genuinely fun to use. And it does all that at a price considerably below its main rivals.
The V30's going to have its work cut out going up against the Note 8s and Pixels and iPhones of the world when it launches. But for the moment, it's easily among the best Android phones I've used, and has every chance of being a sleeper hit for late 2017.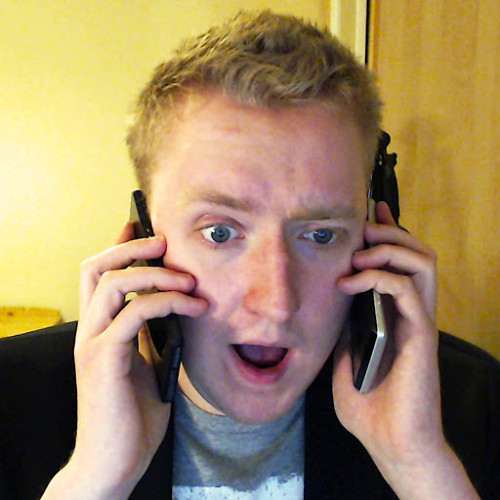 Alex was with Android Central for over a decade, producing written and video content for the site, and served as global Executive Editor from 2016 to 2022.