Yahoo Mobile is a new Verizon MVNO that no one asked for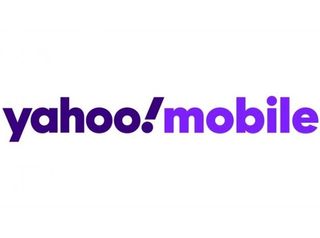 (Image credit: Verizon)
What you need to know
Yahoo today announced the launch of Yahoo Mobile, a virtual network that uses Verizon's 4G LTE network.
Its unlimited phone plan offers unlimited text, talk, and data for $40 per month.
Yahoo Mobile will be available for users in the U.S. on iOS and Android starting today.
In what can be described as a surprising move, Verizon today announced (opens in new tab) the launch of Yahoo Mobile, a new virtual network that is offering an unlimited phone plan for $40 per month.
The Yahoo Mobile plan gives you unlimited text, talk, data, and mobile hotspot for use with one connected device at a time. While there are no data caps, mobile hotspot speeds will be capped at 5Mbps. Yahoo Mobile also says that data speeds "may be temporarily slower" in times of traffic. Subscribers will also get Yahoo Mail Pro with 1TB of cloud storage and Account Pro for 24/7 Yahoo account customer service. As of now, however, it is unclear if Yahoo Mobile will have similar family plan discounts as Verizon's Visible sub-brand.
Guru Gowrappan, CEO of Verizon Media said in a statement:
If you wish to switch to Yahoo Mobile, you can either buy a new phone through the new MVNO or bring your own phone. To check if your phone is compatible with Yahoo Mobile, you can head over to its website or download the Yahoo Mobile app (opens in new tab) that is now available for both Android and iOS users in the U.S.
How hard are the speeds being throttled? :-P

I use Visible (this seems to be the same) and don't have any problems. And I use 70 to 90 G of data a month, half if not more is hotspot.

Yahoo!mobile: How fast can we leak your data.......(just waiting for that press release to happen). This sounds like a brand name that no one should trust....ever.

This seems to be Visible with just a different store front. At the bottom of the Yahoo Mobile page is a link to buy Visible Protection. This is a protection plan for phones bought from Visible, So I looked at the phones. They both have the same phones, including Visible phones. In the Visible website they are "Visible phones", two ZTE phones that Visible sells. Under the Yahoo site they are just ZTE, but the same two phones. (I did notice Yahoo doesn't have the Samsung S20 and S20+ yet, the rest is the same).The only thing I don't see is Party Pay, without this I would go with Visible. By the way me and my family use Visible (3 phones) and with Party Pay I spent $30 a month per phone. I use 70 to 90G of data a month, at least half is hotspot. Been on it for 5 months I think? And I haven't had any problems with it.
Android Central Newsletter
Get the best of Android Central in in your inbox, every day!
Thank you for signing up to Android Central. You will receive a verification email shortly.
There was a problem. Please refresh the page and try again.