Where to buy replacement tips for the Galaxy Buds?
How-to
Contributions from
published
As the Galaxy Buds have been superseded by newer model(s), you'll need to check third-party retailers for their replacement ear tips.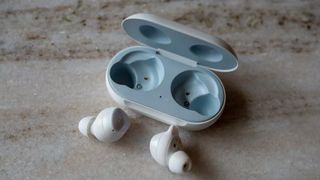 (Image credit: Image Credit: Android Central)
Best answer: As the Galaxy Buds are quite old now, they have been discontinued by Samsung. Unsurprisingly, the company doesn't sell any parts for them either. So, if you need to buy replacement ear and/or wing tips for the Galaxy Buds, you'll have to get them from third-party sellers on Amazon. Apart from that, Comply also sells ear tips for the Galaxy Buds, but they tend to be a bit expensive.
---
Samsung doesn't sell any replacement ear tips for a discontinued product
Having been introduced in 2019, the original Samsung Galaxy Buds are nearly four years old at this point. Since then, the company's line-up of true wireless earbuds has grown quite a lot and now includes multiple newer products. As good as that is, it also means older products like the Galaxy Buds no longer get any love. If you check on Samsung's online storefront, you'll see that the company sells replacements only for the Galaxy Buds2 Pro, their latest and greatest pair of true wireless earbuds. Even if you own one of the relatively newer models like the Galaxy Buds2, you're out of luck.
Where to buy replacement ear tips for Galaxy Buds, and later models such as Galaxy Buds2, and Galaxy Buds Pro?
While it's unfortunate, no need to worry. You can still buy replacement ear and wing tips for the Galaxy Buds. There are quite a few third-party sellers on Amazon that offer replacements for not only the original Galaxy Buds, but also later models such as the Galaxy Buds+ and Galaxy Buds Pro. They are available in all standard sizes (S, M, and L) and are usually quite affordable, often costing less than $10. Our vote goes to JNSA's pack of ear and wing tips, which fit both Galaxy Buds and Galaxy Buds+ and come in a choice of three colors.
On the other hand, if you want something a bit more premium, look no further than Comply's offerings. Arguably the most popular name when it comes to replacement ear tips, Comply offers ear tips for nearly all models of true wireless earbuds from Samsung. Made using memory foam, they're not only comfortable enough to be worn for extended periods of time but improve passive noise isolation as well. The only issue here is that Comply's replacements are a bit expensive. Also, if you have the Galaxy Buds or Galaxy Buds+, you'll still have to head over to Amazon if you want replacement wing tips, as Comply only offers replacements for ear tips.
Although they are no longer among the best Samsung earbuds out there, there's no denying the fact that the Galaxy Buds continue to be a well-rounded pair of true wireless earbuds. Whether you've had them for quite some time or are planning to buy them (they're still available as refurbished/renewed), make sure you snag a few replacement ear and wing tips for them too, as that'll save you a lot of trouble in the long run.
A bit old, but still worth it
Samsung's original Galaxy Buds are almost four years old at this point, but they still offer a whole lot of features like solid battery life, a compact case with wireless charging support, and reliable Bluetooth connectivity with majority of the devices.
JNSA Replacement Ear and Wing Tips
Affordable and perfect
Priced well under $10, JNSA's combo pack of replacement ear and wing tips work equally well for both the Galaxy Buds and the Galaxy Buds+. You get three sizes (S, M, and L) and three colors - Silver, White, and Black - to choose from.
Sign up for Black Friday email alerts!
Get the hottest deals available in your inbox plus news, reviews, opinion, analysis and more from the Android Central team.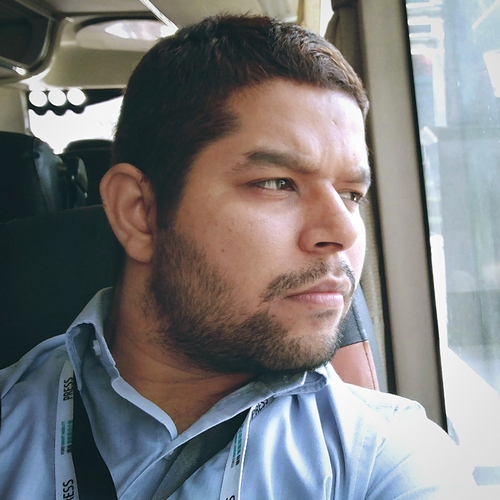 When Rajat got his first PC—a Pentium III machine with 128MB of RAM and a 56kbps dial-up modem—back in 2001, he had little idea it would mark the beginning of a lifelong love affair with gadgets. That fascination, combined with a penchant for writing and editing, ultimately led to him becoming a technology journalist. Some of Rajat's other interests include Photography, Hand Lettering, and Digital Typography. He's also somewhat obsessed with wrist-worn timepieces, and appreciates a Casio just as much as a Jaeger-LeCoultre.