When is the best time to sell your phone?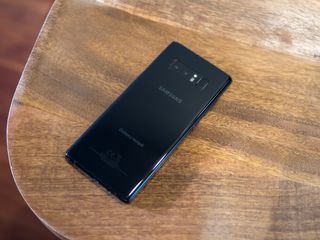 We're quickly approaching that time of year where smartphone manufacturers all drop their top-of-the-line flagships almost simultaneously — we're eagerly awaiting Samsung's Galaxy Note 9 announcement on August 9th, along with what we suspect is the Moto Z3 the week prior, and a number of other phones from the Pixel 3 to the LG V40.
If you're the type to buy the latest flagship as soon as it drops, you're probably going to want to sell your current phone to make some of the money back — but as anyone who's done this before knows, resale pricing fluctuates pretty drastically on phones, so when exactly is the best time to sell yours to make the most profit?
Let's start with the obvious: if you have a spare phone handy to get you by through the interim, sell your phone before its sequel comes out. As soon as Samsung announces the Note 9, the Note 8 will see a reduction in retail pricing, typically knocking off around $100. That won't necessarily translate to $100 less resale value overnight, but you can definitely expect to make less money on your Note 8 after August 9th.
If you really want to maximize your profit (and again, assuming you have a spare phone), you can even sell your phone a few months in advance — maybe right around the time the next phone's announcement date first gets teased. Resale value tends to deteriorate by a small amount each month, but the Galaxy Note 8 was still averaging at over $600 on Swappa as recently as March. That should cover a good chunk of the total cost on the Note 9, even if it starts around $1000.
If, on the other hand, you're a normal person without a backup phone and you're planning on replacing your only device, don't worry — you can still make a good chunk of cash back on your phone after its replacement arrives! Again, the closer you can get to the phone's initial release date, the better, but this is a good time to take a look around for launch promotions. Carriers are usually happy to take in your old phone in exchange for a steeply discounted financing offer, since it's an easy way to lock you into their service without much adverse effect. Just be careful; in most cases, if you cancel your service before the financing period ends, you'll wind up owing the phone's full original amount.
In short, sell your phone as early as you can get away with to ensure the best possible deal, but don't sweat it too hard if you're a few months late. You'll still make less money, but the difference is typically pretty minor, and at the end of the day you'll still be able to knock off a good amount from your next purchase.
Are you selling your phone as soon as possible to jump on one of the upcoming flagships? Are you an experienced veteran of the resale market with tips and tricks for first-timers? Let us know in the comments below!
Sign up for Black Friday email alerts!
Get the hottest deals available in your inbox plus news, reviews, opinion, analysis and more from the Android Central team.
Hayato was a product reviewer and video editor for Android Central.