How to sell or trade in your Android phone to get the most money
Here's the lowdown on getting the most from your old phone.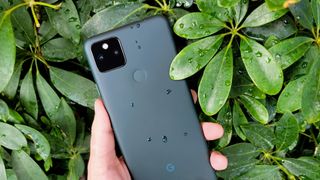 (Image credit: Ara Wagoner / Android Central)
We all like to have a new phone every once in a while, especially with some of the cool new features and designs getting announced. We understand that feeling and have found several ways to not only make sure that we get the maximum value out of our old phones but to keep them out of the landfill as well. You'll want to sell your old phone to make up some of the money you're spending on that new device, and luckily, there are many options available.
We're going to show you some of the best practices for preparing your Android phone or tablet for sending off, as well as show you some of the best places to sell or trade in that old device.
Properly clean your phone
We carry our phones with us nearly everywhere and it's safe to say, just about every germ that has touched our hands has reached our phones. We recommend you keep up with good sanitation practices for your phone even when you aren't preparing to sell it, but as you're getting ready to move on to something else, it's especially important that you give your old phone a good and thorough cleaning.
Germs and viruses are tricky little buggers, with some of them being able to live on certain surfaces (like your phone) for longer than you might expect. People take their phones with them nearly everywhere, making them a petri dish for all of the germs you encounter each day. Not only that, but you really shouldn't sell someone a phone with all of your fingerprints, smudges, and other gunk covering it — it's just gross. When you buy a phone, even a used one, it's much nicer when it comes out of the box looking fresh and clean.
As such, we strongly encourage you to clean and disinfect your phone before shipping it out. You can go all out and buy a phone cleaning kit or keep things simple with disinfectant and screen wipes.
Remove SIM and SD card
While eSIM has been around for a few generations now, most phones from the last few years still use a physical SIM to get connected. A SIM is a small memory card that stores all of the information a phone needs to connect to your carrier's network.
If you're simply moving your service from your old phone to your new phone, you can swap the SIM directly into the new phone. If you want to use eSIM with your new phone, you can destroy the old SIM once you've gotten activated. Your old SIM provides no value to the buyer and they will need to get one for themselves anyways, so it's best to remove it before shipping it off.
Often you'll need a SIM ejector tool to open the SIM tray; the exact method will vary by device, but you likely remember where it is from when you bought the phone. Your new phone will more than likely have one in the box as well.
Not every phone or tablet will have an SD memory card slot, but if it does, you'll often find it alongside your SIM. Memory cards can store your photos and music, though the device itself has its own storage too. Use either your phone's native file manager or a third-party one (we like Google's Files app) to look in the folder where downloads, music, and photos may have been saved. From there, you should be able to copy them to your SD card before removing it.
A lot of newer phones don't accept SD cards and there's a good chance your new phone will have plenty of onboard storage to transfer all of your data to it.
Back up data
Assuming your data is associated with your Google account, then your contacts, calendar, and email will already be fully backed up in the cloud. That means that when you fire up your new phone, that important information will be there as soon as you log into your Google account.
If you've already transferred most of your content to your new phone, you might not need much from your old phone. If you don't want to immediately bog down your gallery with your old photos, Google Photos can keep a copy on the cloud. You'll be able to access and download your pictures from the Google Photos app whenever you want.
If you'd rather not go through the cloud, your device manufacturer may have desktop software that would allow you to back up your data with a USB cable. But, again, that process will vary by who made your phone or tablet. Samsung's Smart Switch will even allow you to back up to external storage in addition to a transfer directly to your new phone, provided that the new phone is made by Samsung.
Passwords can (and should) be backed up using a centralized password manager, but Google also has a built-in password manager tied to your Google account that will auto-fill usernames and passwords both in apps and on the web in Chrome. Smart Lock goes a step further and saves all of that information on a per-app basis; this happens automatically whenever an app supports Smart Lock.
As for apps, this is a tricky one. A handful of apps use Google's backup service to keep everything synced to your Google account and will re-download with data intact on your new phone. Unfortunately, these are few and far between — but there's a larger group of apps that will keep things synced on their own cloud service based on your login.
Unlock your phone
If you've paid off your phone, there's a good chance you don't need to do anything else to unlock your phone. Unlocking your phone means SIM cards other than those of the original carrier can be used. Increasingly, phones are unlocked by default if you buy them outright, but if you're financing your phone through your current carrier, you'll need to be careful and understand the terms and conditions of having it unlock your phone.
For example, a T-Mobile phone should be a good fit for Mint Mobile or another T-Mobile prepaid carrier. It's not guaranteed, especially with older phones, but sticking to the same core network is the best bet. In many places, carriers will use multiple different bands, so if your new phone doesn't support all of them, you may still get acceptable performance.
So, where do you go to unlock your phone? Most carriers in the U.S. should unlock your phone for you; assuming you bought the phone from that carrier, your account is in good standing, and you've had it for around 40-60 days (this varies from carrier to carrier). You may need to contact support or simply fill out an unlock request online. This should only take a few days at most to complete and should be done before you deactivate the phone.
If you still owe money on the phone, you have to pay it. Many people buy phones on 24 or 36-month payment plans so you may still owe some money on your current device. You may also have discounts associated with that payment plan, so find out just how much you'll need to pay from customer service before activated your new phone.
Factory reset
Once you're sure your data is safe and secure, you're ready to wipe it clean by performing a factory reset. The first thing you'll want to do is turn off Factory Reset Protection (FRP), which is an extra security measure in case your phone or tablet gets stolen and the thief simply does a factory reset on it.
FRP can be disabled by removing your Google accounts from the phone or tablet. Jump into Settings and find Accounts. You'll see a list of various accounts you've set up on the device, but you want to tap on Google. Here, you'll see your Google account(s), where you can tap on them and see more settings to remove them permanently.
In the Settings section for most phones, you'll find an option for Backup and Reset under System Settings. If it's not immediately visible, the settings menu should have a search bar to help you. You'll want to double and triple-check to make sure all of your important information has been recovered from the phone because, after this, there's no going back.
Gather accessories
With your phone storage wiped clean, you'll want to gather all of the miscellaneous odds and ends you have sitting around. If you still have the original box, receipt, and warranty, those are all good to include. The original USB cable, wall charger, SIM ejector tool, and headphones (particularly unused ones) are nice bonuses. If you want to put the real icing on the cake and increase your chance of sales, include any relevant third-party accessories. The case, in particular, as you won't have much use for it after it's gone anyway.
Clean device and take pictures
Give your phone or tablet a good wipe down with a microfiber cloth, and get ready to take some pictures. Use a proper camera (i.e., not another phone) with a tripod if you have one. Your top priority for taking pictures is good lighting. A lamp will cast a lot of shadows, but if you have a cool-toned halogen overhead light in the house somewhere, that should provide a nice even look.
Keep the background clean. Even if you're just putting the phone on a white piece of paper, that's fine. Get multiple angles, and if there are any particular scuffs or shows of wear, photograph them.
The buyer will want to check for scratches or blemishes and avoiding showing off your phone could push people away from your listing. It could also lead to a customer requesting a refund if they feel the condition of the phone was misrepresented.
Sell your device
With your phone wiped and cleaned, and the accessories all boxed up, you've got to figure out where to sell. Your venue of choice will often decide how much of a return you'll get.
Carrier trade-in
Finding a buyer can be a hassle, but all major U.S. carriers (Verizon, AT&T, and T-Mobile) will generally offer you some credit for your old phone. A resurgence in many guaranteed upgrade plans requires you to hand your old phone back before being able to snag a new one. Though this is a pretty convenient solution, especially if you intend on sticking with your carrier for your next phone, the actual return on your phone will likely be less than through other venues for sale.
You can also skip the cleaning and photography steps by going to a carrier. The carrier employees could even help you with data tranfers.
Amazon trade-in
Amazon's trade-in service applies to just about every type of phone, tablet, and electronic product. Amazon will pay for shipping your device out to them, but you'll get paid with an Amazon gift card rather than proper cash. This can work out in the long run as many of the best Android phones are available at Amazon. However, if you just want some cold, hard cash or already have your next device ready to go, this route might not be for you.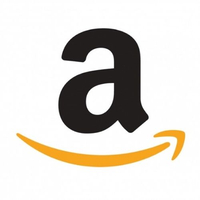 Amazon's Trade-In program provides customers with an Amazon.com Gift Card in exchange for trading in a variety of gently used devices, including cell phones.

Trade-in deals at Amazon
eBay
eBay is a massively popular way to sell your stuff. A rating system vets sellers and you can pay in several secure ways. You'll need to deal with additional fees and the hassle of shipping, but a much wider audience will see your device for sale here than just about anywhere. There are a few things to keep in mind before jumping onto eBay:
Only ship to the confirmed PayPal address if that's how you're getting paid. This ensures you keep PayPal Seller Protection.
Price competitively. It's easy to check other sales of the same item and see how much they've sold for. With a larger seller pool, it's easy for buyers to find cheaper options.
Be honest about the condition of your Android device. If the phone arrives in worse condition than the listing suggested, the buyer can get their money back.
Use accurate keywords in the title and description. That means full market name, model number, carrier branding, memory denomination, and a mention of accessories included.
Mention shipping details in your description. Usually, the faster the shipping, the better, even if it bumps up the cost of the device, and insurance isn't a bad idea. Communicate regularly with your eventual buyer about the shipping status of the device.
Avoid low-feedback buyers. Odds are it's for a reason, and you can often drill down into their feedback profile to see any previous altercations a buyer has had on eBay.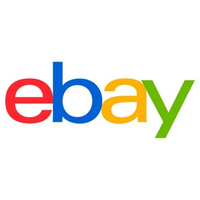 eBay's mobile resale section includes a rating system that vets sellers and allows customers to pay for devices in several secure ways.

Mobile resale on eBay
Craigslist or Facebook
Use Craigslist or Facebook to sell your Android device locally, which cuts out the issue of shipping. Of course, any potential buyer will want to check out the condition of your phone in person before handing over any money. Some sellers might not be comfortable meeting strangers and taking their money, but it's a fairly common occurrence. So long as you follow some simple guidelines, everything should go fine.
It should go without saying but don't post your home address or phone number in the public Craigslist ad.
Price competitively by monitoring how much similar devices are selling for. You'll have a hard time moving yours if potential buyers know they can get a better deal.
If interested buyers want to call on the phone, consider using Skype or a temporary phone number to maintain privacy.
Meet in a public place during the daytime. Most buyers are going to be perfectly normal and friendly, but better safe than sorry. Some local police departments have set up monitored Craigslist exchange spots. If this is an idea, you can search for a safe deal zone near you.
Shipping internationally or getting offers that are absurdly higher than your asking price are signs of a scam. Hold off for a legit offer and only make cash deals.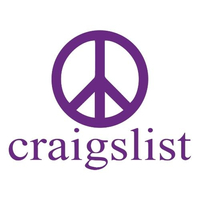 Craigslist users can buy or sell gently used phones within their region via the cell/mobile tab, which is located under Services.

Mobile resale on Craigslist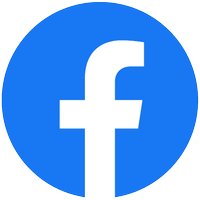 If you're a Facebook user, Facebook Marketplace is another good pick. Its massive user base can put a lot of eyes on your product making for a quicker sale. It's also nice that you can handle all messaging through Facebooks's messenger which can block messages about the listing as soon as your mark it sold.
Mobile resale at Facebook Marketplace
Swappa
Swappa is a dedicated mobile device marketplace with established quality assurance. Buyers pay a small fee in the U.S., but there's no fee for sellers. Devices are checked by their IMEI, and sales are completed through PayPal, which dramatically reduces the chances of fraud. Transactions are protected, and the marketplace is transparent about pricing, which leads to a great deal for everyone involved.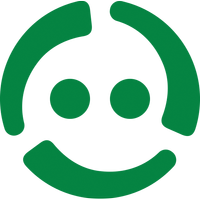 Swappa allows you to sell your old phone without paying a fee. Swappa also verifies devices and sales are completed through PayPal.

Mobile resale on Swappa
UpTrade
Another great phone re-seller is UpTrade, which handles all of the buying and selling for you. Simply choose the device you have, indicate what carrier/storage configuration it is, and the condition that it's in. After just a few clicks, UpTrade tells you how much it'll pay for your device. Enter your contact information, UpTrade sends a free shipping label, and you drop the phone off. Once that's done, you get your money. UpTrade normally charges a 10% service fee and third-party seller fees, but it often runs promotions where these are removed — putting more cash back in your pocket.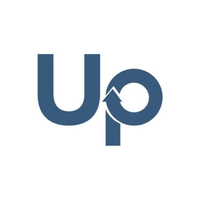 UpTrade makes buying and selling used phones super easy. Simply choose the device you'd like to sell and see how much you can get right now.

Mobile resale on UpTrade
Android Central forums
We have a whole forum dedicated to wheeling and dealing in used devices. Check in with our community members that are interested in buying, and you may have a sale before you know it. You can also check out our general help forums if you've got questions about how to go about selling your Android device.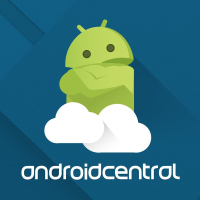 Are you looking to sell a device? Our online forum is a great place to find a fellow Android loyalist who might be looking for a deal.

Mobile resale on Android Central
Get the Android Central Newsletter
Instant access to breaking news, the hottest reviews, great deals and helpful tips.
When Samuel is not writing about networking or 5G at Android Central, he spends most of his time researching computer components and obsessing over what CPU goes into the ultimate Windows 98 computer. It's the Pentium 3.